Arab Films Selected for the Sixth Edition of El Gouna Film Festival
Everything you need to know about the 14 Arab films selected for the sixth edition of El Gouna Film Festival.
The sixth edition of El Gouna Film Festival (GFF) will feature a powerful and diverse lineup of Arab cinema. Running from October 13th to the 20th, the festival will present 14 curated Arab films created by both established and emerging Arab filmmakers. The opening film, '60 Pounds,' directed by acclaimed Egyptian filmmaker Amr Salama, is notably the first short film to launch an Arab film festival.
We've put together a list of all the Arab films that are set to be screened at the festival, presenting engaging and insightful narratives that highlight a full range of Arab perspectives.
60 POUNDS
Amr Salama | Egypt
Short Film
Crafted by Egyptian director Amr Salama - who has drawn acclaim for his work on award-winning film 'Sheikh Jackson' (2017) and Netflix series 'Paranormal' (2020) - '60 Pounds' is a short film inspired by trap artist Ziad Zaza, whose track '60 Geneh' intimately narrates the artist's life and upbringing. '60 Pounds' holds the distinction of being the first short film to open for an Arab film festival.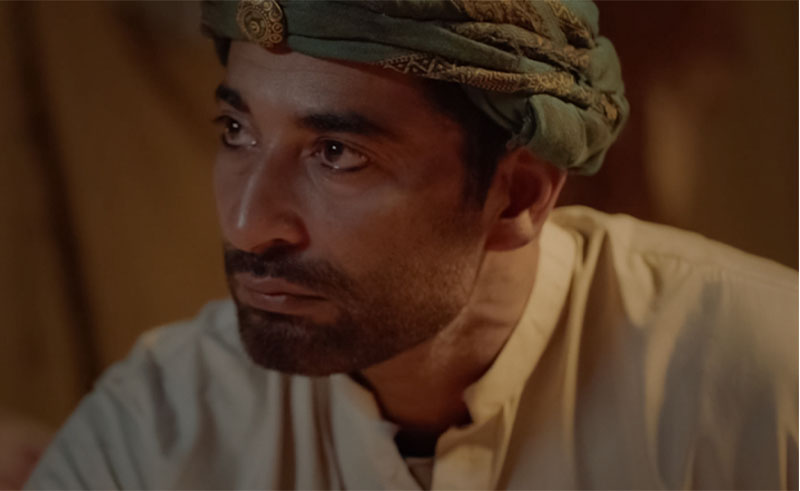 BIRDLAND
Leila Kilani | Morocco, France
Feature Narrative Competition
'Birdland' blends dreamlike depictions of nature with the internet era. The film follows the story of Lina, a teenager with a speech impairment who communicates by writing keywords and questions on her body. Having been selected for International Film Festival Rotterdam, 'Birdland' offers viewers an exploration of the intersection between nature and technology, and the resilience of youth.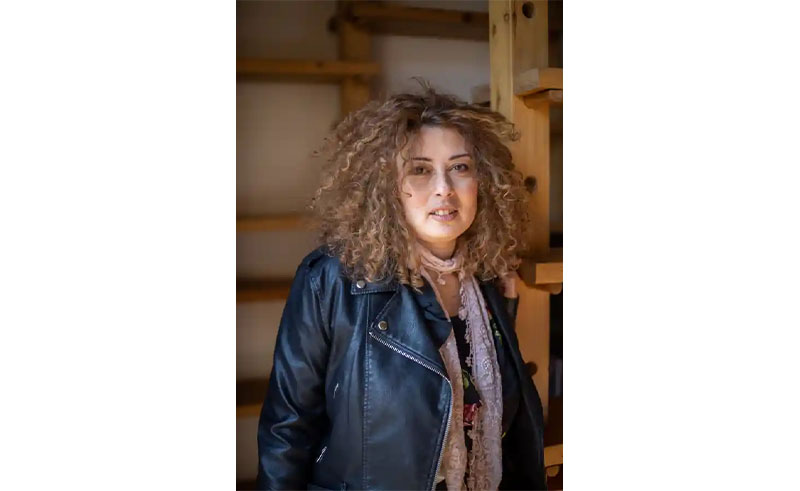 GOODBYE JULIA
Mohamed Kordofani | Sudan
Feature Narrative Film, Cinema for Humanity Award
After making history as the first Sudanese film to be selected for the Cannes International Film Festival, 'Goodbye Julia' returns to compete for GFF's Cinema for Humanity Award. The film was recognised with the Cannes Un Certain Regard award and GFF's CineGouna Platform Award for Best Project in Development in 2020. Kordofani's debut film follows Mona, a retired singer from northern Sudan trapped in a strained marriage, who seeks redemption by offering shelter to a widow and her son from southern Sudan.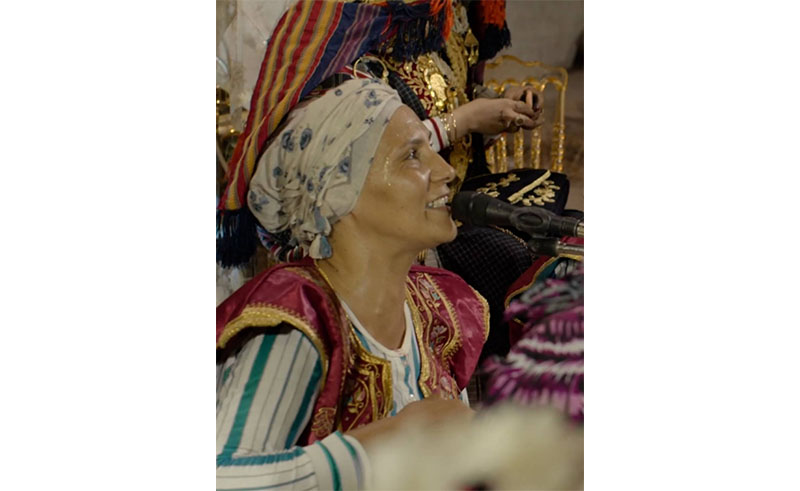 THE SHANABS
Ayten Amin | Egypt
Feature Narrative
The star-studded comedy - featuring Egyptian actresses Lebleba, Laila Eloui, Sawsan Badr, and Heidy Karam - centres around the Al Shanab sisters, who reunite following the loss of a family member to mend their longstanding differences. The cast also includes the likes of Asmaa Galal, Mahmoud El Bezzawi, and Hassan Malek. The screenplay is co-authored by Ayten Amin, Ahmed Raouf and famed creative director Eslam Hossam, who is making his debut as a screenwriter.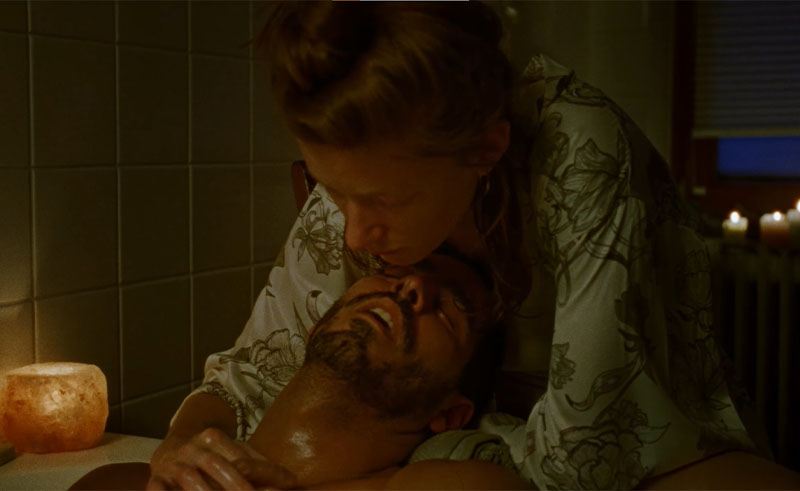 HOLLYWOODGATE
Ibrahim Nash'at | Germany, United States
Feature Documentary
Directed by Egyptian filmmaker Ibrahim Nash'at, this documentary takes a self-reflective approach, with the filmmaker himself as the subject. Set in Afghanistan, the documentary follows Nash'at who is tasked with recording the activities of two prominent figures - Mawlawi Mansour, the newly appointed leader of the government's air force, and a lesser-known fighter named Mukhtar - with the expectation that Nash'at will craft propaganda material for them. The film has earned a coveted spot in the lineup of the 2023 Venice International Film Festival.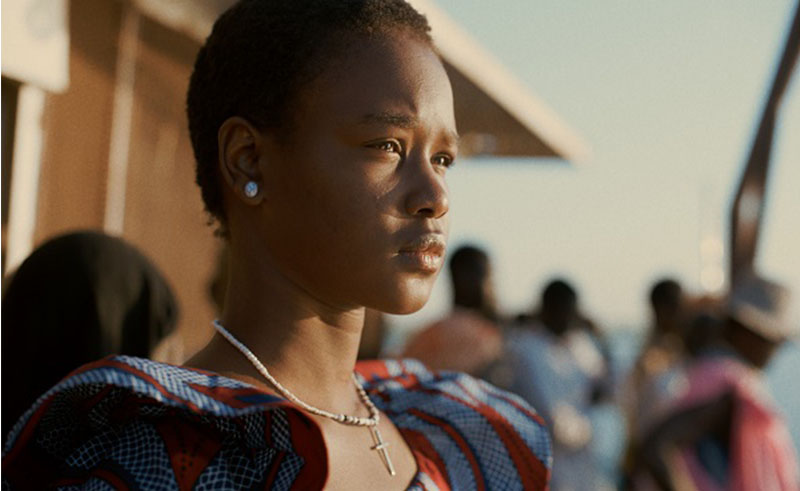 MACHTAT
Sonia Ben Slama | Lebanon, Tunisia, France
Feature Documentary
Set in Mahdia, Tunisia, the documentary follows Fatma and her two daughters, Najeh and Waffeh, who earn a living as 'machtat' - traditional musicians who perform at wedding celebrations. While their music is meant to evoke feelings of love and hopeful vows, the actual situation they face is far more intricate and filled with suffering.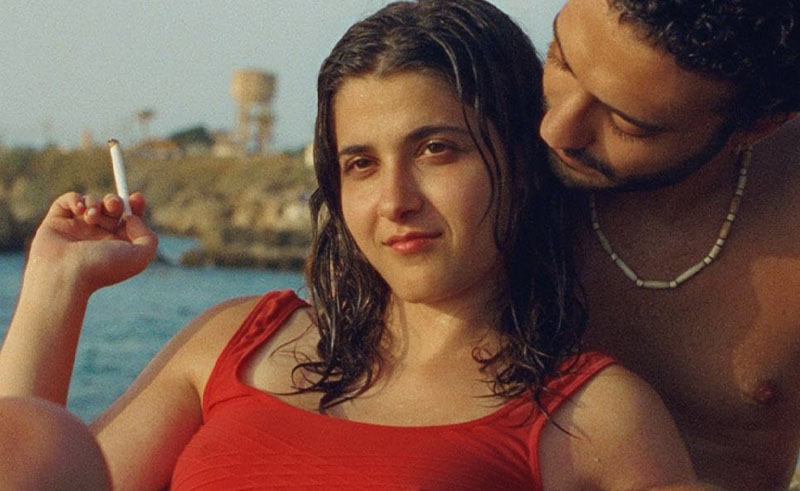 ZINET, ALGER, LE BONHEUR
Mohammed Latrèche | Algeria
Feature Documentary
Through this documentary, Mohammed Latrèche covers the making of the classic film 'Tahia Ya Didou' (1970) and the memories of the late Algerian actor Mohamed Zinet. In so doing, Latrèche takes viewers from the labyrinthine streets of the Casbah to the vibrant port of Algiers.
BUT NOT FORGOTTEN
Gehad Alam Eldin | Egypt
Short Film
The short film follows a 21-year-old woman who comes to terms with the death of her brother and tries to bid him farewell, posing the question: can a fragile bond unite their spirits?
LET US PLAY YESTERDAY
Menna Ekram | Egypt
Short Film
Set within a convent school, 'Let Us Play Yesterday' depicts an event where students fearlessly confront established hierarchies, resulting in a compelling depiction of the conflict between youthful defiance and established conventions.
OBJECTS ARE CLOSER THAN THEY APPEAR
Ahmed Sobhy | Egypt
Short Film
Following a failed date due to a Visa card glitch, Naeem visits his sister's home to seek financial help, only to find out that she has fallen victim to a robbery. This unexpected turn of events sends Naeem on an emotional rollercoaster, compelling him to confront his deep-seated feelings of self-doubt and shame. This film has been chosen for the Clermont-Ferrand International Film Festival.
THE RED SEA MAKES ME WANNA CRY
Faris Alrjoob | Germany, Jordan
Short Film
Following its Cannes Film Festival premiere, 'The Red Sea Makes Me Wanna Cry' will participate in GFF's short films competition. The short follows Ida, a woman deeply affected by her partner's mysterious disappearance, who embarks on a journey to the enigmatic place where he vanished, hoping to sense his presence for a final farewell.
SEA SALT
Leila Basma | Czech Republic, Lebanon
Short Film
As summer nears its conclusion, Nayla, a Lebanese teenager experiencing her initial taste of freedom, is faced with life-altering choices. This film has been chosen for screening at the 2023 Venice International Film Festival.
THE GOAT
Ilaria Borrelli | Egypt, France
Feature Narrative (Out Of Competition)
Starring Egyptian actor Amr Saad and American actor John Savage, the story revolves around Hadiya, a young girl targeted by a Western corporation which looks to gain control over her Egyptian village's only water source. Accompanied by her loyal goat, Hadiya embarks on a perilous journey through the desert in search of her missing father.