Art D'Egypte Reveals Artists Lineup Behind 'Forever Is Now III'
Art D'Egypte's 'Forever Is Now' returns for the third time to the Pyramids of Giza, bringing the works of the world's most influential contemporary artists to Egypt's ancient landscapes.
In a striking juxtaposition of the timeless wonder of the ancient world and the intriguing complexities of the contemporary era, Art D'Egypt's world-famous 'Forever Is Now' exhibition returns for a third edition against the backdrop of the Great Pyramids of Giza.
From its early beginnings at the Egyptian Museum in Tahrir in 2017, Art D'Egypte has evolved into one of the world's most high-profile contemporary art events. Through its exhibitions, which have been escalating in scale and scope every year, Art D'Egypte has consistently shone a light on Egypt's historic sites and the nation's forward-thinking contemporary art scene.
Continuing in this tradition, 'Forever Is Now III' will once again serve as a convergence point for global and regional artists, engaging in a profound dialogue with the history of ancient Egypt and the future we hope to shape together from October 26th to November 18th.
Arne Quinze, Belgium
Lupine Aurora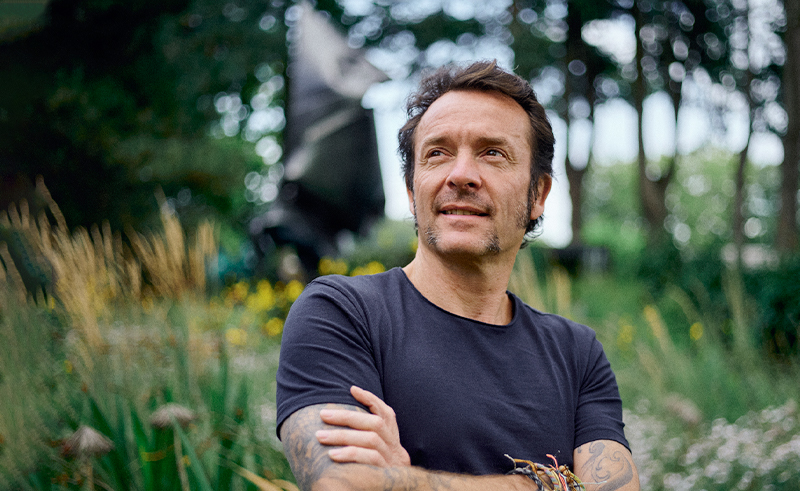 The contemporary artist, painter and sculptor is known for his diverse body of work. He creates everything from captivating abstract oil paintings to imposing metal installations in public spaces across the globe. "My art is my representation of how I perceive nature. I try to convey the harmony, transience and duality of nature through my work," Quinze tells CairoScene.
In 'Lupine Aurora', Quinze offers a fresh perspective on the Pyramids of Giza through the display of a circular Lupine sculpture, highlighting the interplay between the resilience and delicacy of the natural world.
Artur Lescher, Brazil
Observatory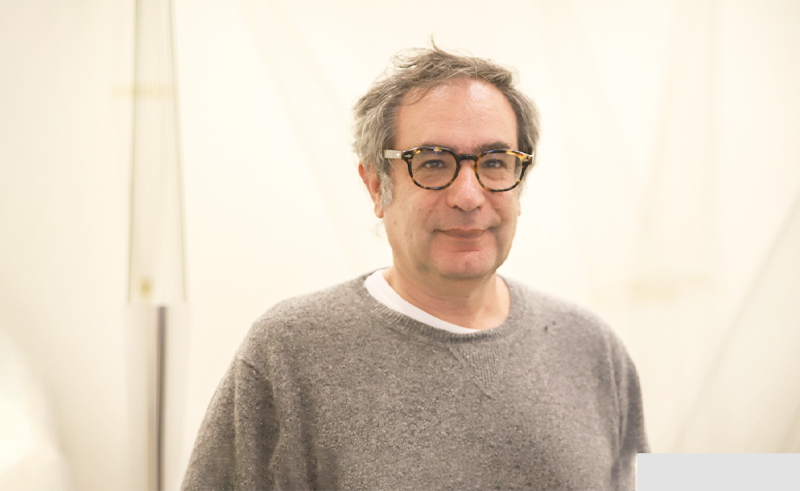 Lescher's artistic discourse is deeply rooted in his precise and ongoing dialogue with architecture and design. He employs a diverse range of materials, including metal, stone, wood, felt, salts, brass and copper. His work is closely tied to industrial processes, characterised by refinement and rigour, with a focus that extends beyond mere form.
His latest work, 'Observatory', serves as an interactive piece designed for visitors. "Producing work in Egypt today is like rephrasing a question that has been posed already at the beginning of civilization, since the first stacked stone," Lescher shares. "It is like asking, given the cosmic dimension where we are immersed, what is our position before the monumentality of human utopias."
The installation's primary concept revolves around altering perspectives, inviting viewers to observe the grandeur of the pyramids from a unique vantage point and reconsidering the human scale within a new framework, using the interior of the pyramids as a reference.
Azza Al Qubaisi, UAE
Treasures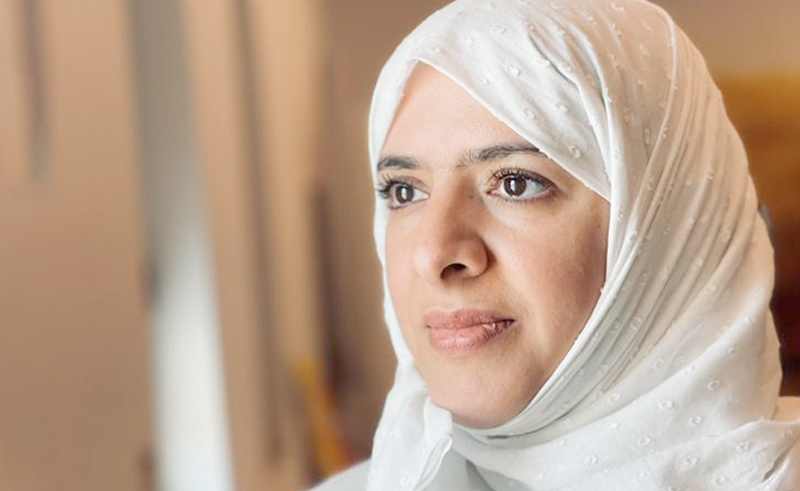 A celebrated Emirati jewellery artist, designer and sculptor, Al Qubaisi is deeply committed to promoting local and sustainable art. She creates pieces using materials that have been integral to the UAE's heritage, exploring the ever-evolving traditions, culture and identity of her homeland.
"'Treasures', to me, is a piece that represents a journey that effortlessly captures the mysteries, shapes, patterns, and textures of the desert landscape together with the cultural memories, stories, and motifs from the past. The work uses materials that reflect the surrounding nature through earthy colours inspired by the deep roots of our heritage,"
Al Qubaisi explains. "It allows viewers to become immersed in the experience of walking between the artwork and the lines of the sand dunes to reach the pyramid while seeing their reflection like an inner journey into their own life." Al Qubaisi holds a BA in jewellery design from London Guildhall University and an MA in culture and creative industry from HCT. Her artistic exploration spans various materials, including metals and palm, and her work has gained recognition through publication in numerous books and exhibitions worldwide, including cities like Helsinki, London, Milan, Berlin, and Brussels. She's also a recipient of several prestigious awards, including the British Council Young Cultural Entrepreneur Award and the Emirates Woman Award.
Carole A. Feuerman, USA
Egyptian Woman in the Form of the Goddess Hathor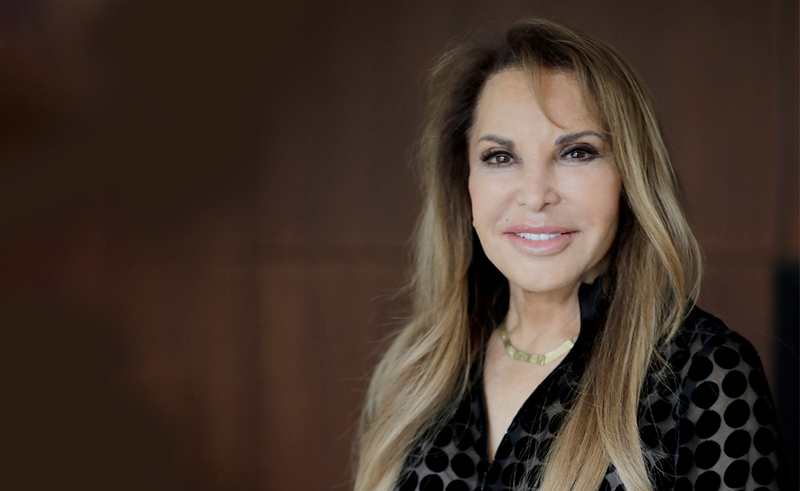 Feuerman is a sculptor and author renowned for her work in hyperrealism, and is credited as one of the pioneers who ignited the movement in the late 1970s. Her distinctive creations primarily feature lifelike depictions of swimmers and dancers. Notably, she stands as the sole artist crafting these remarkably realistic outdoor sculptures, and she's also one of the few women sculpting in this genre.
Feuerman's art has graced exhibitions worldwide, from Central Park and Avenue George V to the Smithsonian Institution and the Galleria d'Arte Moderna in Milan, amongst others. Her pieces find homes in the collections of 31 museums, as well as in private collections, including those of former American President Bill Clinton, the Frederick R. Weisman Foundation, and Colombian singer Maluma. Her sculpture, 'Egyptian Woman in the Form of the Goddess Hathor', pays tribute to the ancient Egyptian goddess after which it is named, while challenging conventional ideas of femininity. "Hathor was the goddess of fertility and pleasure. She is also known as the goddess of joy and all things feminine," Feuerman explains. "I relate to Hathor and I explore classicism and beauty in my work."
Costas Varotsos, Greece
Horizon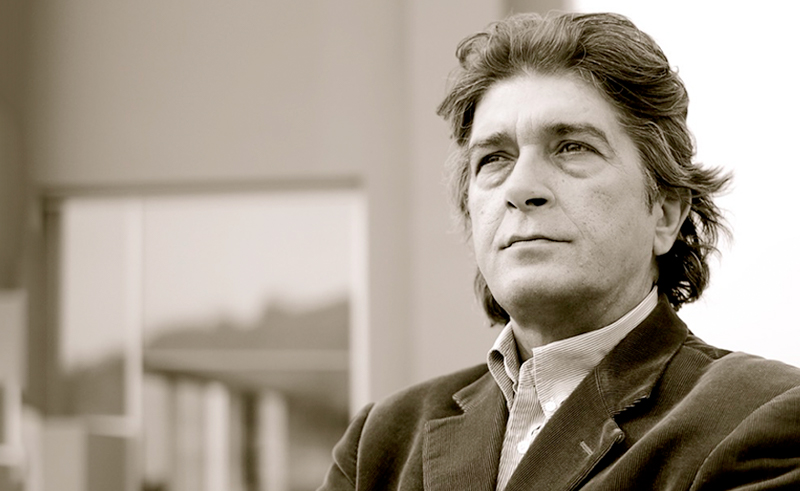 Varotsos has left an indelible mark on the art world with his remarkable sculptures that seamlessly blend with their natural surroundings. With a background in fine arts and architecture, he's received numerous accolades, including being named Cavaliere de la Republica Italiana for his contributions to Italian arts. He has participated in individual and group showcases in Greece and internationally, including prestigious events like the Venice Biennale (1993, 1995, and 1999), the São Paulo Biennale (1997), and Documenta Kassel (2017).
In 'Horizon' he underscores the connection between the Nile River and the Giza Pyramids Plateau, exploring the symbolism of circles, the celestial dome, and the cycle of life, all tied to the pyramids' geometric history.
Dionysios, Greece
Meditation on Light (Méditation Sur la Lumière)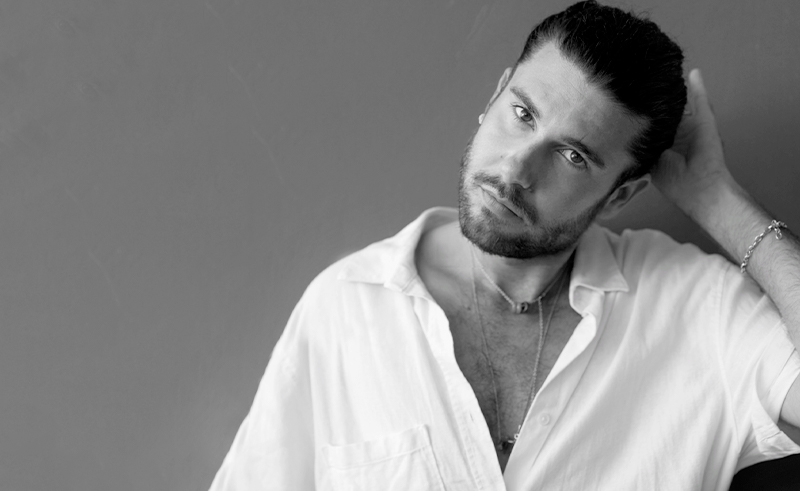 The artist delves into a multitude of mediums, including installation, sculpture, design, and digital art. His unconventional journey began with studies in clinical psychology in Paris but soon evolved into a unique form of anthropological exploration through visual art, which now forms the core of his artistic expression.
Dionysios' portfolio includes significant milestones, such as crafting the official congratulatory gift from Greece to the White House in 2021 and conducting an art auction in 2022, collaborating with an NGO in Central America to raise funds for accessible water sources.
In 'Meditation on Light', the dialogue between Apollo, the god of light and virtue, and Ra, the sun god, unfolds as a sacred prayer, creating a radiant tapestry at the base of the Pyramids of Giza. This installation merges ancient prophecies with futuristic archaeology, and artificial intelligence, transcending the boundaries of time, culture and belief.
"Seeing a part of me in front of the Pyramids, and allowing everyone to see themselves through my work as well, is both emotional and transformative. History meets the future and I am right there while it's happening," Dionysios tells CairoScene.
Mohamed Banawy, Egypt
As Above, So Below (Dome of Starry Sky)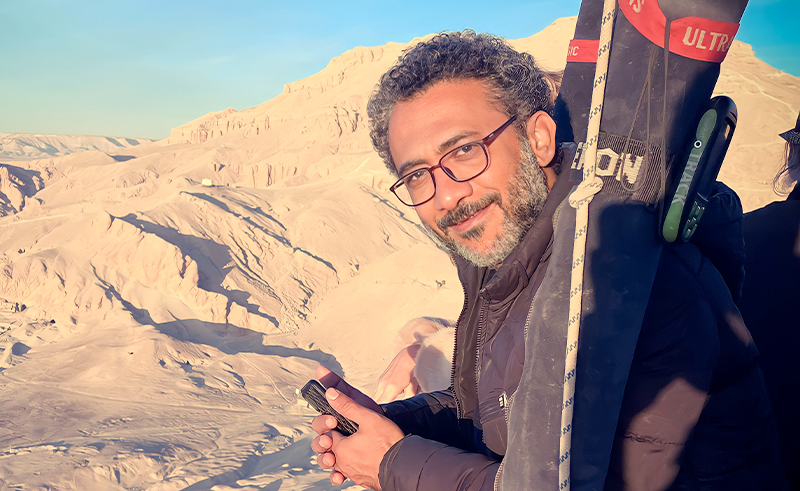 Mohamed Banawy, an accomplished artist and academic, holds a BA, MA, and PhD in fine arts and art philosophy from Helwan University in Cairo, where he has been teaching since 2000. Beyond his artistic endeavours, Banawy has actively engaged with human rights issues for over two decades. The artist has showcased his work in numerous exhibitions, biennales and events in Egypt, Italy, Spain, the UK, the USA, and the KSA.
"I can see the whole world and feel it; like a huge mosaic panel, that was formed unconsciously, with no intention at all, in which all the creatures play a role. Two of these creatures are the Goodness that builds the cities and the Evil that destroys them," Banawy says. This sentiment is seen in Banawy's work, where an overlap of textures and materials mirrors his the way he interacts with a modern ever changing world.
Pilar Zeta, Argentina
Mirror Gate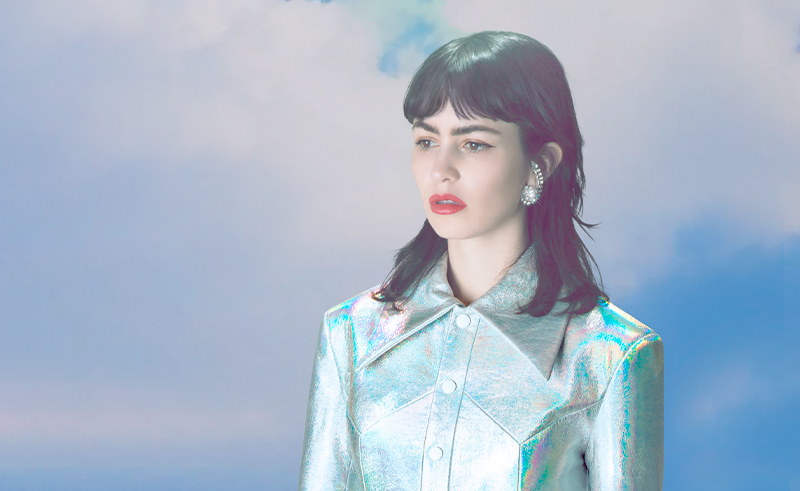 Originally from Argentina and now based in Mexico City, Zeta is a versatile artist whose creations span monumental installations, iconic album artwork, music videos, and live performances. Her art seamlessly merges philosophy, mathematics, symbolism, mysticism, and surrealism, drawing inspiration from postmodern architecture, colour, and shapes as a universal language.
In 2021, Zeta gained prominence with a monumental installation at Miami Art Week. Her 2022 solo exhibition 'The Space of Variations' in LA explored dimensions merging physical and digital realms, inspired by quantum physics. Her subsequent 2022 installation during Miami Art Week, 'Future Transmutation,' followed suit. In February 2023, Zeta unveiled 'Doors of Perception' at Galerie Philia during MACO Art Week in Mexico City.
"For as long as I can remember, I have always been fascinated by the Pyramids of Giza and ancient Egyptian culture. This interest has led me on a journey of research and a profound examination of the mysticism and enigmas surrounding these majestic structures, as well as a search for understanding the origin of all mysteries," Zeta explains.
Her work, deeply rooted in ancient Egyptian mysticism and cosmology, continually pushes creative boundaries. Zeta won a bronze Clio Award for Best Direction for Camila Cabello's 'Don't Go Yet' music video and received a 2021 Grammy nomination for art directing Coldplay's 'Everyday Life' album. Her art often explores the interplay between natural and synthetic materials in our post-industrial era, symbolising themes of rebirth and regeneration.
Rashid Al Khalifa, Bahrain
Reality is Timeless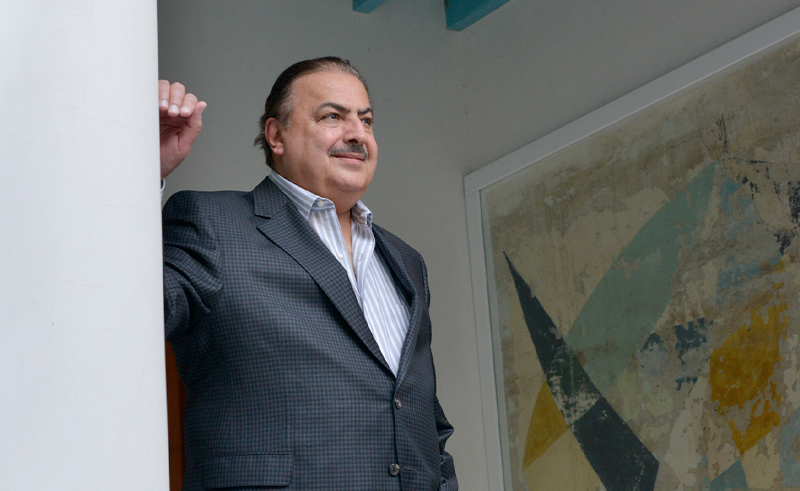 The Bahraini artist studied at Hastings College of Arts and Technology and upon his return to Bahrain in 1978, he began painting landscapes, particularly the desert, sea, and historical sites. Over the years, Al Khalifa's art evolved from landscapes to figurative works and gestural abstractions on convex canvases. Recognized as a prominent patron of the arts in Bahrain, he founded the RAK Art Foundation in 2020 to showcase his collection of modern and contemporary art.
In 'Reality is Timeless', Rashid Al Khalifa crafts fragments resembling a labyrinth's remnants, emerging from the ground at different angles. It poses a question: Are these the remnants of a forgotten maze or futuristic relics? "I only hope that when experiencing the piece, one feels as if they are existing in a 'timeless' moment, where the past, present and future converge," Al Khalifa explains. The artist thus blurs the lines between past and present, drawing inspiration from both ancient mythology and modern aesthetics.
Rashed Al-Shashai, Saudi Arabia
Translucent Pyramid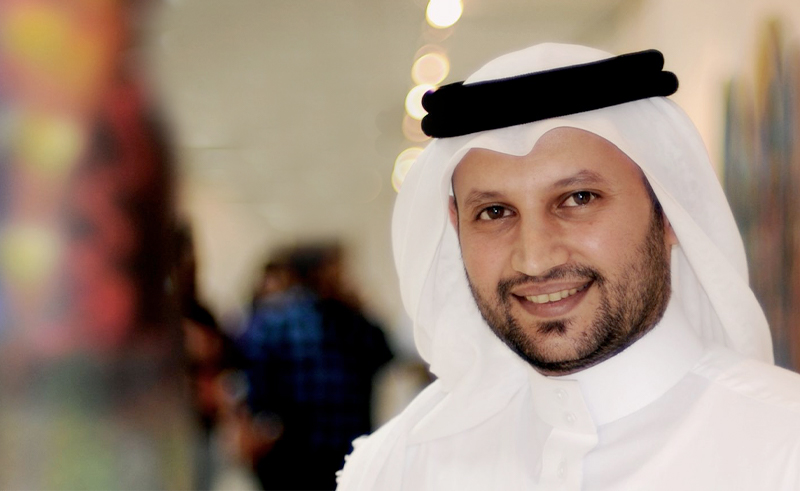 Born in 1977 and based in Saudi Arabia, Al-Shashai is a contemporary artist with a master's degree in art education from Umm Al-Qura University, Mecca, in 2010. He has a rich history in art institutions, both managerial and creative, spanning from 1996 to 2009. Al-Shashai founded and managed the Tasami Art Center in Jeddah until 2014 and has served as an art educator at various educational institutions, including Al Faisaliah Gifted School. Currently, he directs the Madina Arts Center.
Al-Shashai's artistic journey includes numerous solo exhibitions and participation in both local and international collective exhibitions, including the Diriyah Biennale, Art Dubai, Noor Riyadh, Palais de Tokyo in Paris, Desert X AlUla, and many more, showcasing his profound exploration of contemporary themes and cultural identity through art.
"When you exhibit your art project alongside one of the world's greatest wonders, you feel a historical, human, and cosmic connection," Al-Shashai tells CairoScene. 'Translucent Pyramid' employs the ancient Egyptian craft of wicker weaving to honour the pyramids' historical significance while providing a modern interpretation of their influence on the region's progress.
Sam Shendi, UK
The Ghost Temple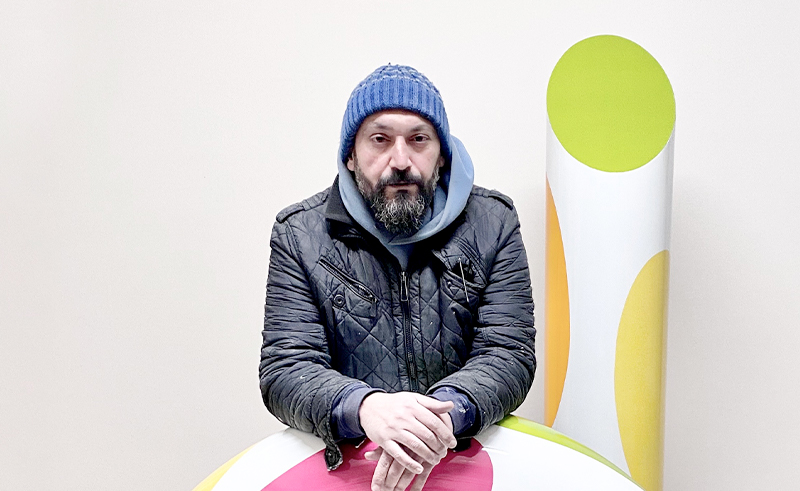 Sam Shendi, a British sculptor born in Egypt, explores human existence through vibrant, abstract sculptures of the human figure. After graduating from Helwan University of Fine Arts in 1997, his work evolved from figurative to abstract yet recognizable forms. Inspired by emotional intricacies, Shendi embraces minimalism to distil his concepts - his sculptures are like entries in a personal diary, capturing memories that shape his creations.
"I wanted to create something never done before in Egypt. To combine the north and south history within one location to raise awareness that Egyptian Civilisation has not been divided but that it was connected as a whole," Shendi explains. "My work is mostly colourful but with this piece, one single colour felt important so as not to distract from the view. It was necessary for me that the concept be inspired by architecture yet not detract from the location and the beauty of the view."
Stephan Breuer, France
Temple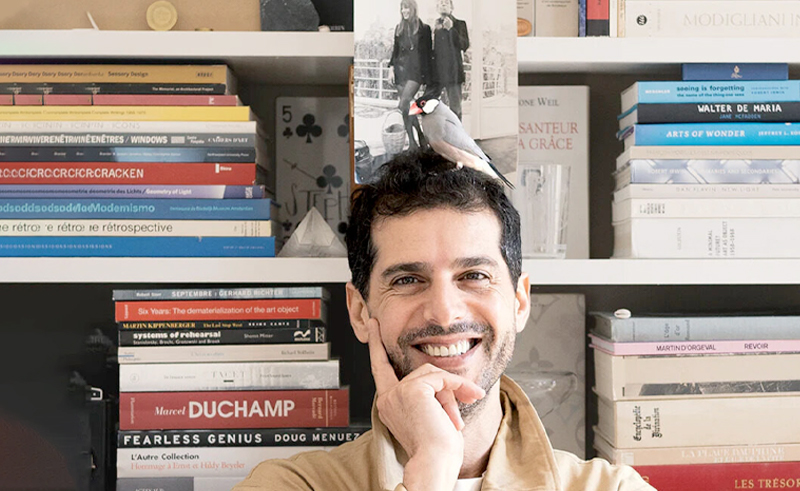 Breuer is an artist known for his innovative exploration of iconic monuments, blending technology with poetic expression. He seeks the sublime in the digital era by integrating technology seamlessly into his work. Currently, Breuer is focused on the symbolic significance of 'icons,' both in art and the digital realm. He creates ultra-thin gold artefacts, reflecting their transition into the virtual cloud by minimising their physical presence.
He digitised a Rembrandt angel in 2021, making it the first NFC-chip-authenticated artwork archived by the Louvre Museum. Breuer's approach invites us to consider history through the lens of 'Atemporality,' where past, present, and future intertwine.
"'Temple' acts as a sign within the landscape to stop and take a moment to contemplate both the exterior world and the one within us in gratitude. The ancient Egyptians wished to be eternal, and their monumental wonders are material traces informing us of their passage," Breuer tells CairoScene.