Art D'Egypte's Forever is Now Exhibition Launches in Spectacular Style
In what was a truly global event, Art D'Egypte lifted the veil on its most ambitious exhibition yet, one that placed unique, original contemporary art against the Great Pyramids of Giza.
On October 23rd, the gaze of the whole world was directed firmly at Egypt - towards the Great Pyramids of Giza, to be precise. There, in Egypt's most iconic location, Art D'Egypte officially launched its most ambitious and spectacular exhibition yet, one that took its MO of highlighting Egyptian heritage by bringing it together with contemporary art to a whole new level. Having held exhibitions at the Egyptian Museum, Manial Palace and Al Muiz Street, Art D'Egypte's latest exhibition, 'Forever is Now', invited 11 renowned contemporary artists from across the world to use the only surviving wonder of the ancient world as their backdrop in an extraordinary showcase of old and new, classic and contemporary.
Pharrell Williams attended the opening, Angelina Jolie posted about it, and the world's media sat watching in awe as the likes of JR (France), Lorezno Quinn (Italy), Alexander Ponomarev (Russia), Gisela Colon (Puerto Rico), Joao Trevisian (Brazil) , Shuster + Mosely (UK), Stephen Cox RA (UK) and Sultan Bin Fahad (Saudi Arabia), as well as Egypt's own Moataz Nasr and Sherin Guirgis unveiled their masterpieces to a guest list of dignitaries and politicians, celebrities and influential figures, all coming together to celebrate a unique, once-in-a-lifetime exhibition.
Each piece found inspiration in Ancient Egypt, some explicit, others more enigmatic in their meaning and significance. Leftfield artist, JR, used an optical illusion for his postcard-style 'Greetings from Giza'. Gisela Colon looked to 'life and hope' for her golden globule. Moataz Nasr found inspiration in the seafaring ways of the Pharaohs, using the ores of Egyptian boats.
The event was a truly global occasion, a moment that is unlikely to ever be matched at the Pyramids, or at any historic location on the planet, for that matter. In keeping with the setting, a unique demonstration of Ancient Egyptian recipes was held at the last step of the special tour in 9 Pyramids Lounge, where Chef Bobby Chinn whipped up some Pharaonic bites, world-renowned Egyptian soprano, Fatma Said, took to the stage to served a grand performance fitting of the milestone event.
The exhibition is set to continue until November 7th and entry is with a standards Pyramids Complex ticket, with no extra charge, which feeds into one of Art D'Egypt's core principles: to take art out of white cube galleries, out of exclusive circles, to democratise what is a universal language and offer it to all. Where Art D'Egypte goes next is yet to be seen, but until then, 'Forever is Now' has served to put Egypt on a global platform once more.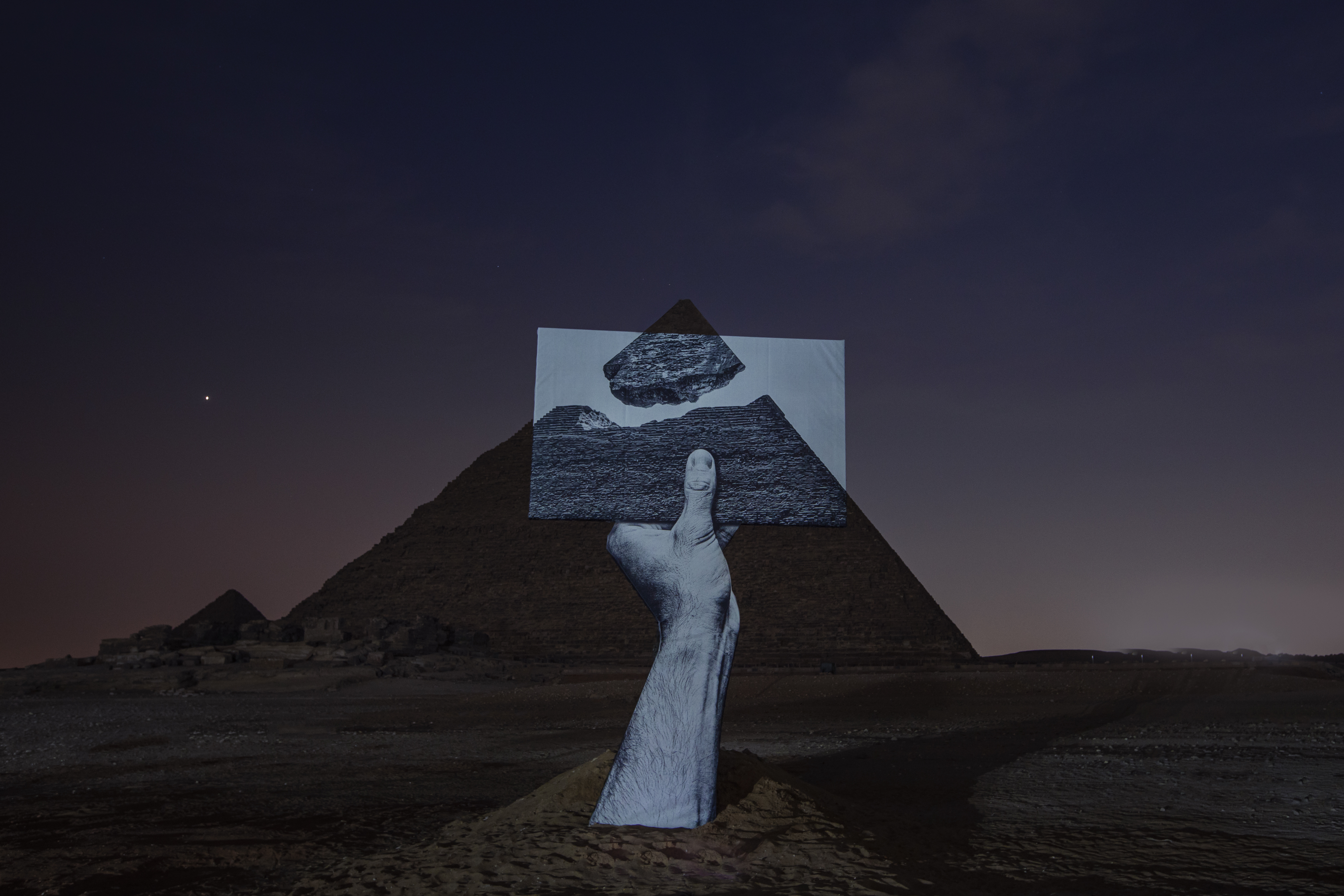 JR | Greetings From Giza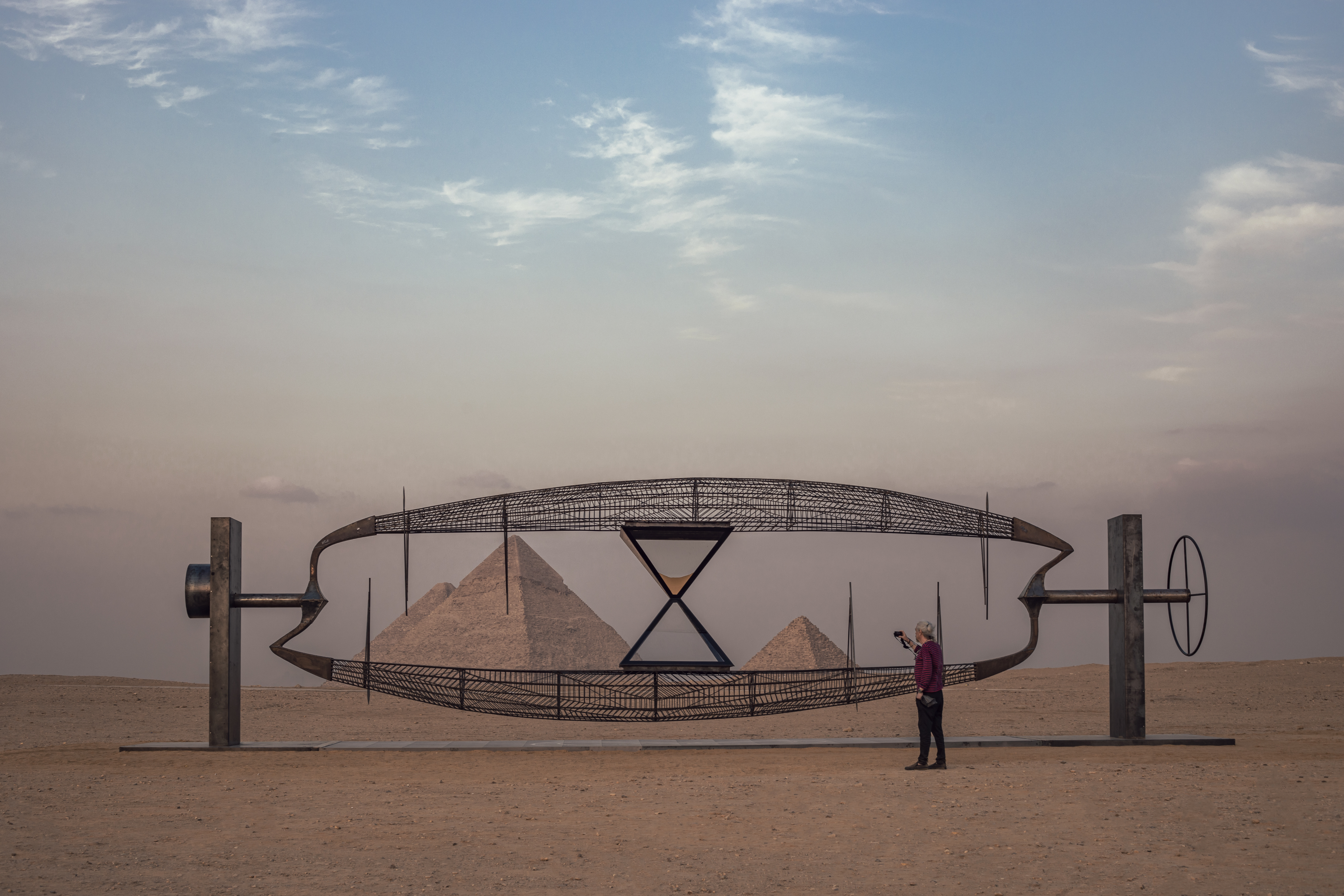 Alexander Ponomarev | Ouroboros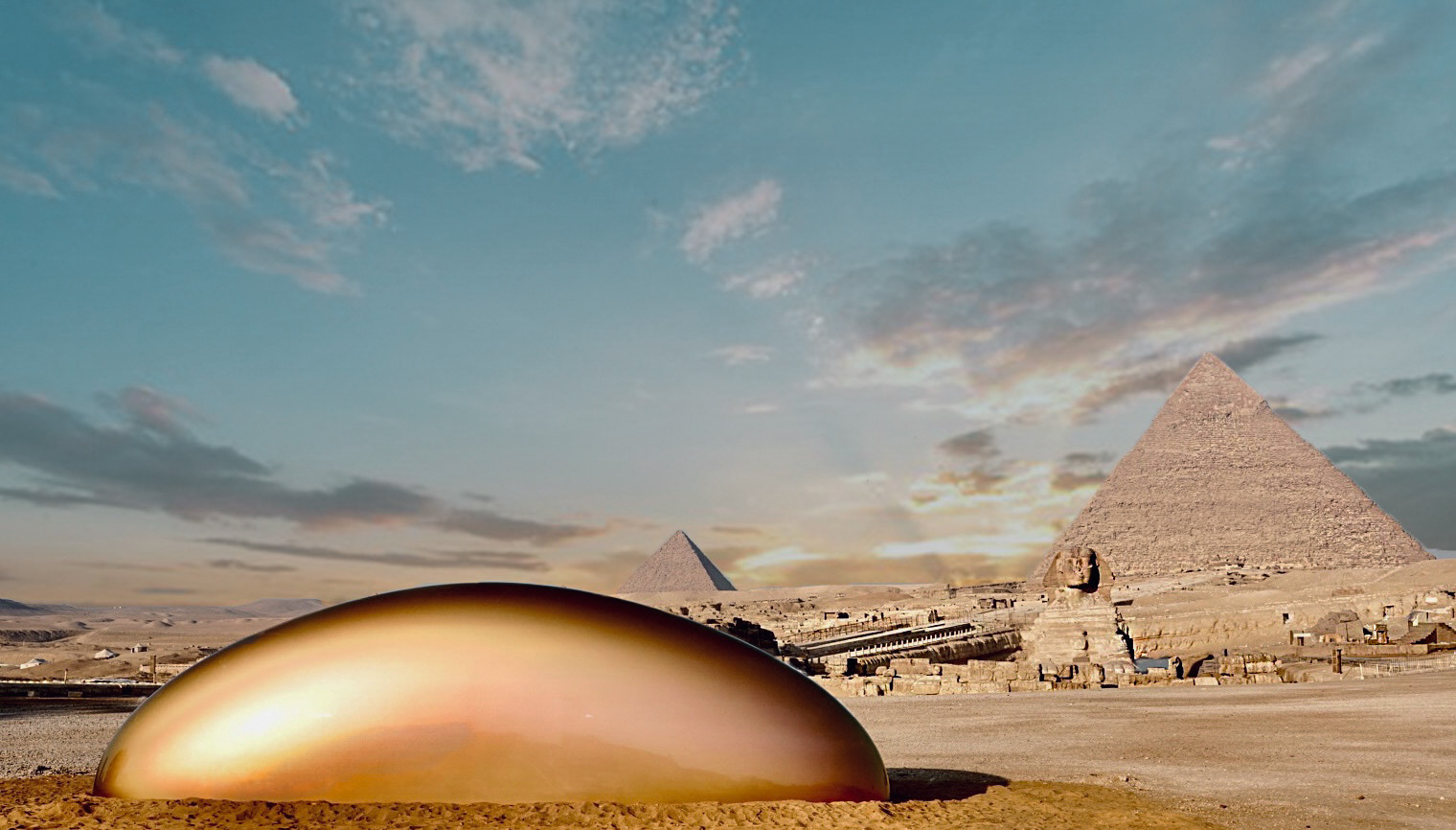 Gisela Colon | Eternity is Now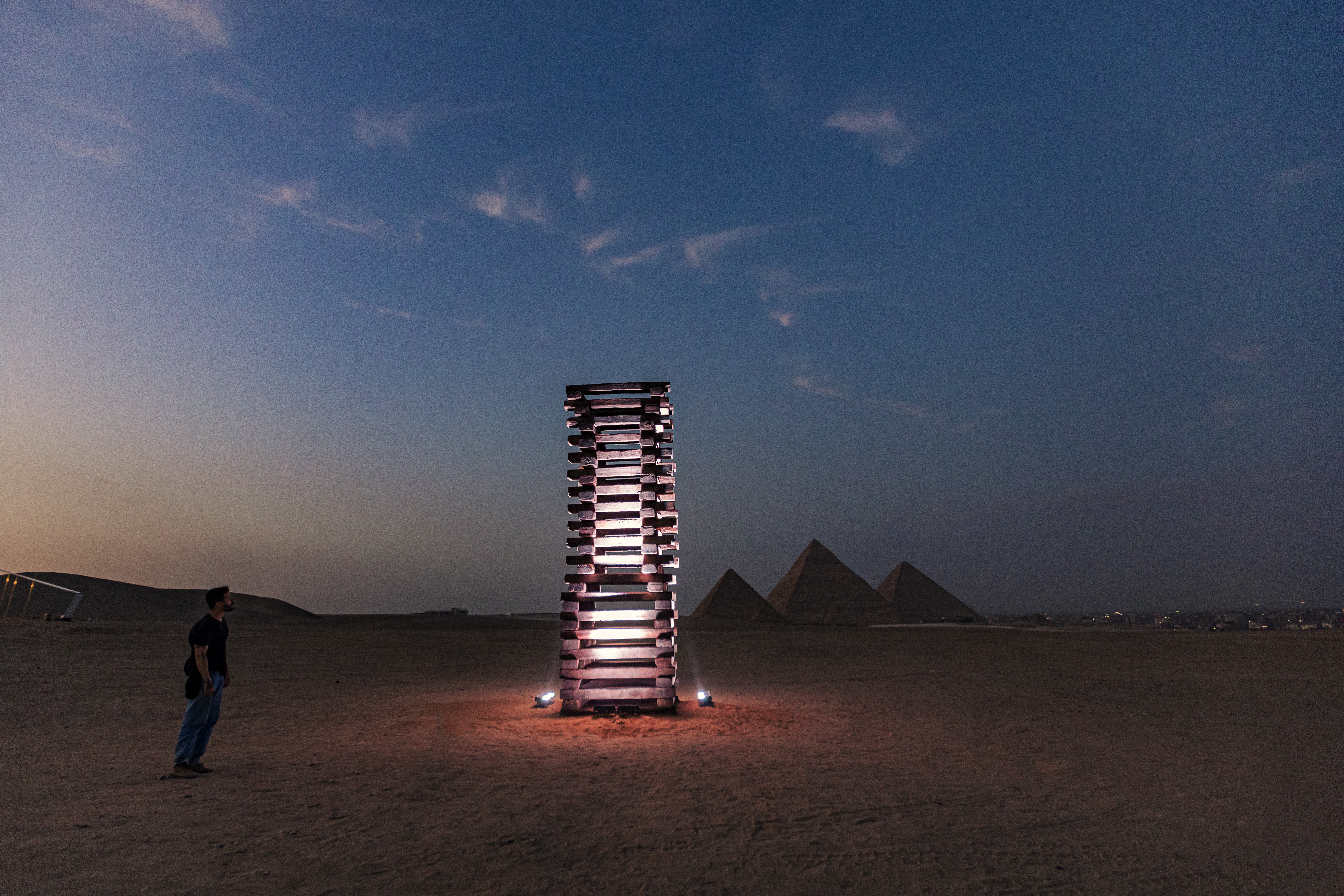 Joao Trevisan | Body That Rises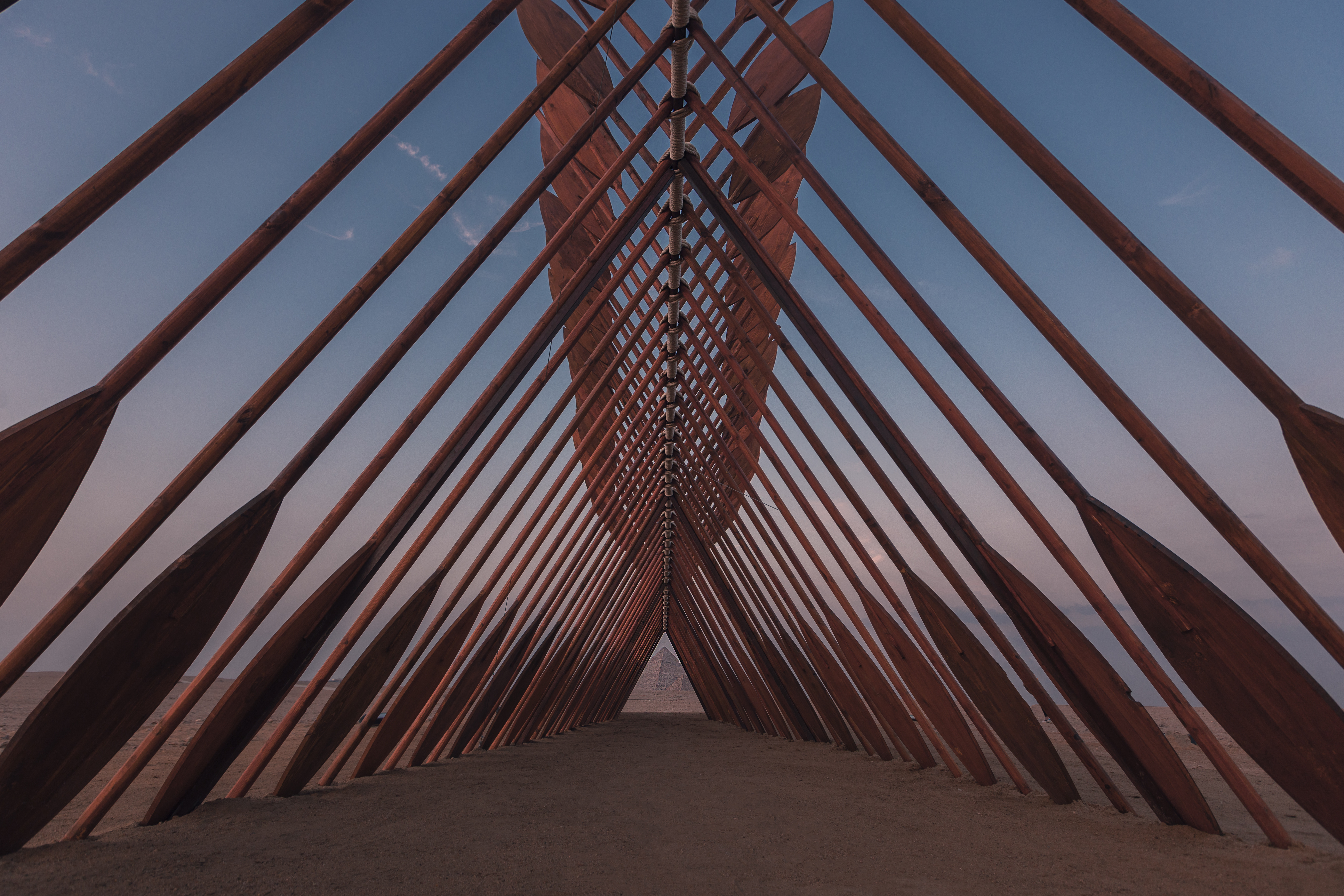 Moataz Nasr | Barzakh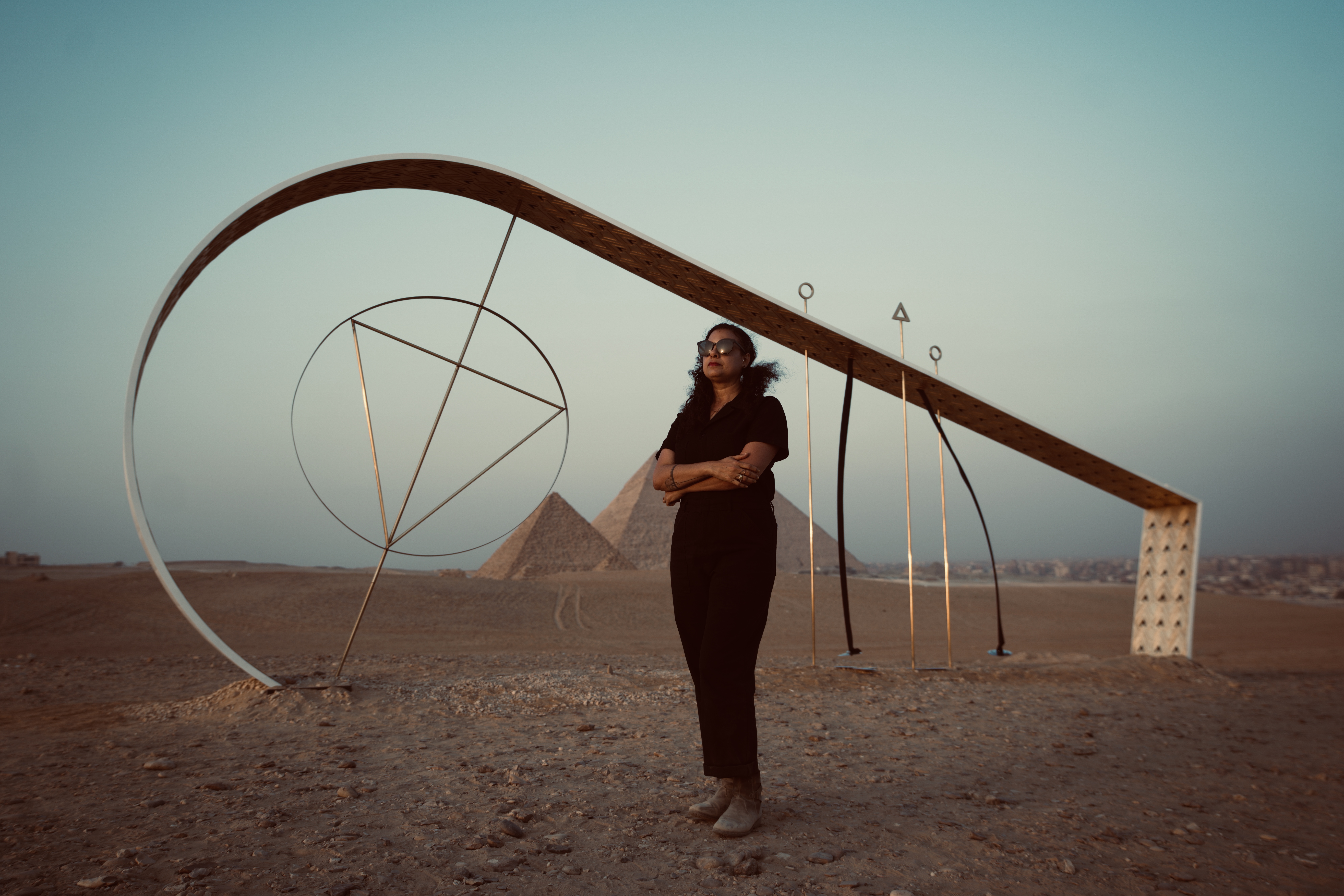 Sherin Guirguis | Here Have I Returned


Stephen Cox Ra | Interior Space: Khafre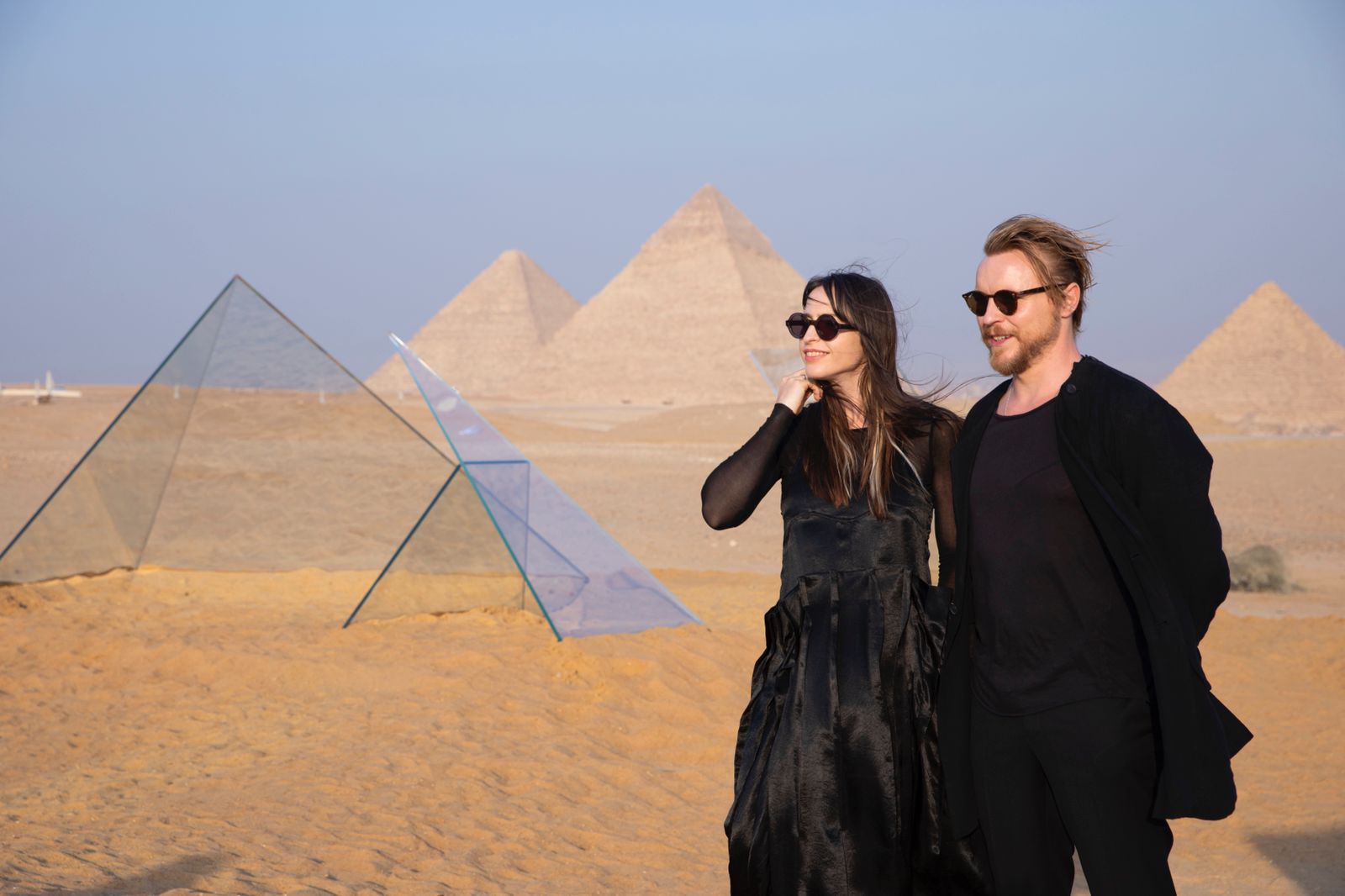 Shuster + Moseley | (Plan of the Path of Light) In the House of Hidden Places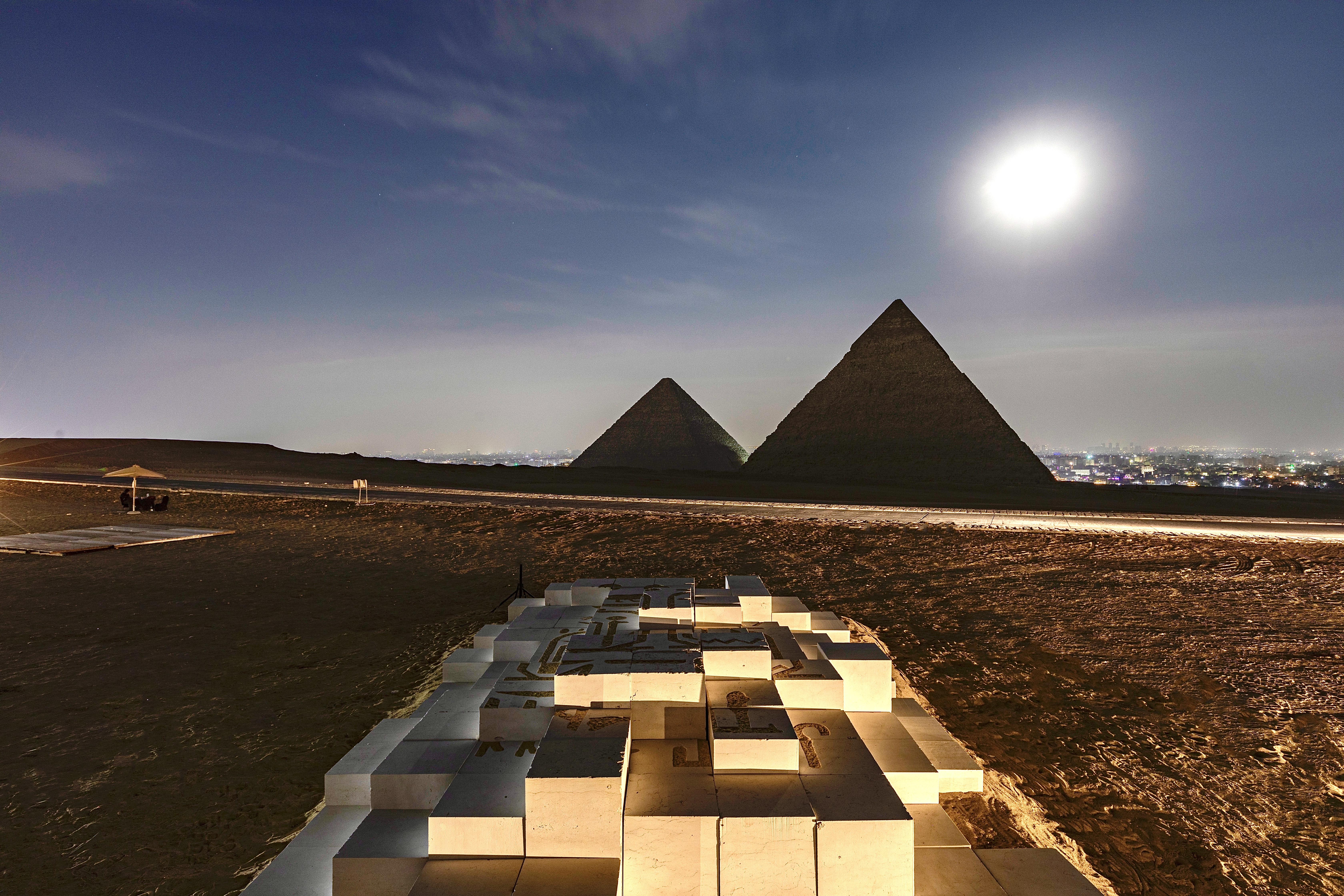 Sultan Bin Fahd | RIII
Cover: Lorenzo Quinn | Together

Image Credit: MO4 Network