Cannes 2023: 'Goodbye Julia' is a Sudanese Tale of Guilt & Racism
CairoScene editor-at-large Wael Khairy reviews Sudanese feature 'Goodbye Julia' by Mohamed Kordofani at Cannes Film Festival.
Goodbye Julia is the first Sudanese film to be screened as an official selection at Cannes, and serves as the feature debut from Mohamed Kordofani.
The film revolves around the intertwining fate of two families set in the backdrop of civil unrest between North and South Sudan. After a hit-and-run incident involving a child crossing the street, Mona (Eiman Yousif) flees the scene in panic and finds herself being chased by the father. As soon as she gets home, her husband Akram (Nazar Goma) takes out his shotgun, shoots and kills the young man before understanding the nature of his anger.
The opening scenes in Khartoum are filmed with the tension of a ticking time bomb, but as it approaches the second and third acts, it stumbles and treads familiar ground. We follow the guilt-stricken Mona as she tries to pay her dues by hiring the Southerner's widow, Julia, as a housemaid.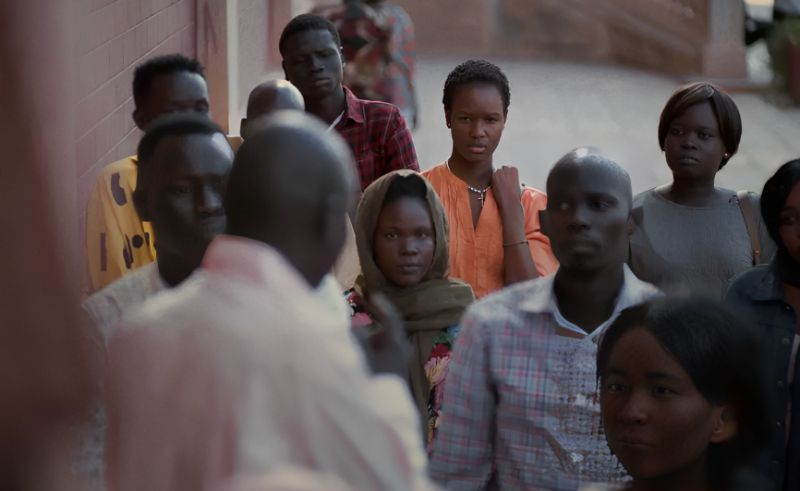 In many ways, Julia is the heart and soul of this picture, and she's played brilliantly by Siran Riyak. In fact, at times I wished the filmmakers had told this story from her perspective, leaving the audience in the dark throughout most of the film, instead of revealing all their cards from the get-go. Nonetheless, the film does pack an emotional punch and is filled with nuanced insights of the disturbing racism that Southerners endure on a daily basis.
In one memorable scene, Akram confronts Mona in bed about how racism is embedded in her daily behaviour. The only difference between them is that one is aware of it, and the other isn't. When Mona argues against him, he asks her why she marks Julia's plates and cups to avoid eating from the same dishes. The next day, we see Mona in the kitchen scratching away the marks at the bottom of the plates. It is moments like these that give this film weight and depth, but for some reason the film ends up being extremely predictable and formulaic, with certain emotional cues you can spot a mile away. Still, Goodbye Julia is a good start for a first-time director.
Goodbye Julia is competing in the Un Certain Regard section and is distributed by Egypt's Film Clinic.