How Yousef Sabry Designed the First Acne Paper Print Cover in 7 Years
At 23 years old, not only has this Egyptian artist only created work for local Egyptian hero brands like Rebel Cairo and UNTY – he landed one of the most coveted international art gigs of the year.
Those interested in fashion may be familiar with the name 'Acne Studios'. Those following the local art scene should certainly be familiar with scene-favourite Yousef Sabry. Now, picture this – the stars aligning to collide the world of Stockholm creative-powerhouse, with an unassuming Egyptian artist.
The result? A meteorite of remarkable art that's been talked about on every acclaimed pop culture and fashion publication, from Highsnobiety to Hypebeast.
Let's break down the significance of this event. Acne Studios is a worldwide, critically acclaimed Stockholm-based fashion house that also extends their artistry to photography, art, architecture, and contemporary culture. This has led to Acne Studios creating not just ready-to-wear clothes, but also magazines, furniture, exhibitions, and books – like their famous publication Acne Paper, which incidentally hasn't released an issue since 2014.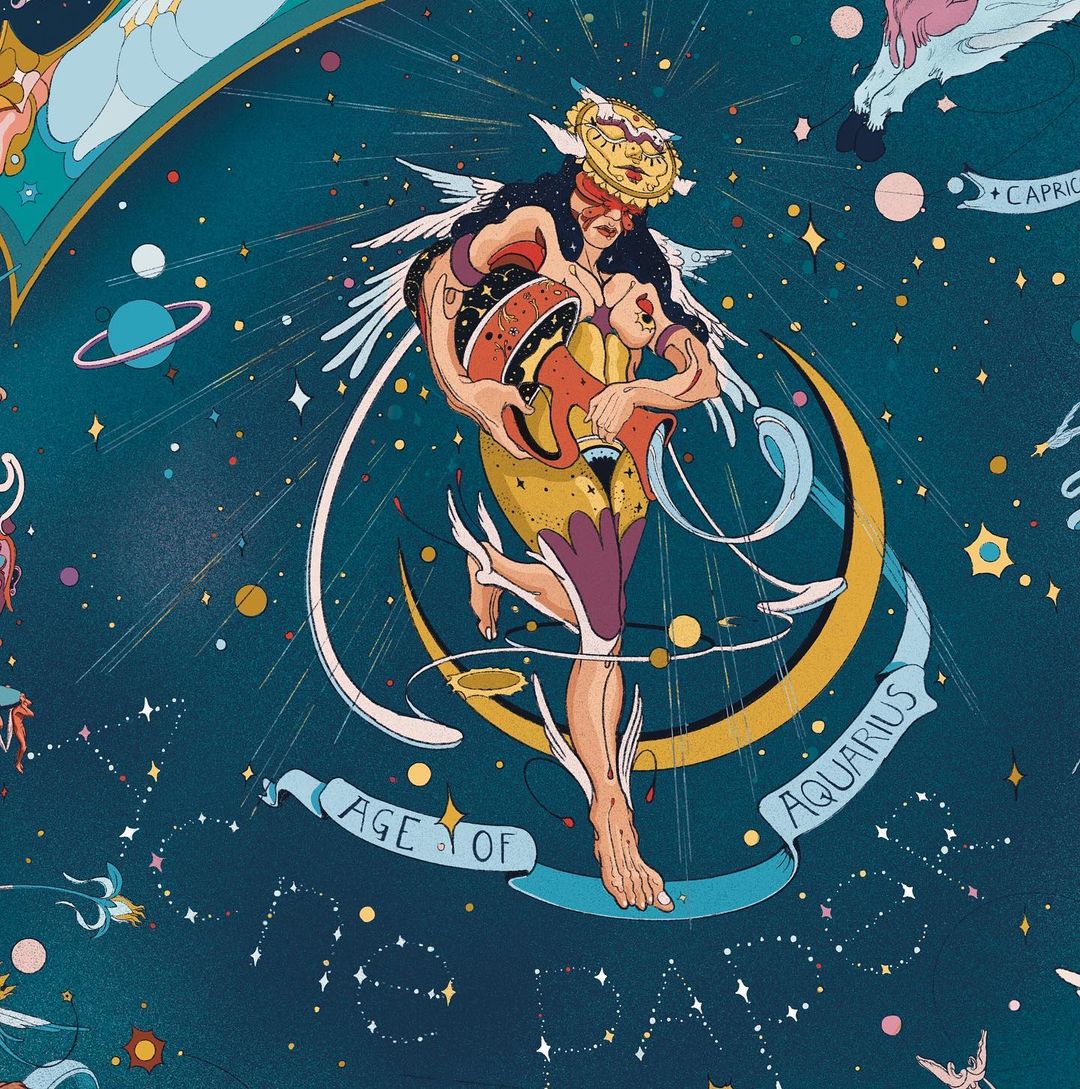 The 16th issue was entitled 'Age of Aquarius' – an astrological era that calls for a reevaluation of the state of the universe. Certainly fitting and needed for our current climate, which is experiencing a catastrophic snowball effect of environmental, political, and socio-economic crises. As a zodiac, Aquarians are known for their affinity for community, humanitarianism, and innovation. Acne Paper 16 features insightful essays from prominent activists and modern-day thinkers such as Djamila Ribeiro, ecologist Sam Gandy, and Hilton Als of The New Yorker. Not to mention fashion editorials styled by icons such as Lotta Volkova, Ib Kamara, and profiles on artists like Nam June Paik and Melanie Bonajo.
Though these names may not be so familiar in our region, you're one Google search away from understanding the significance of this publication for the artful intelligentsia outside our borders.
So – where does Yousef Sabry come in, you ask? What about this Egyptian artist who, at the mere age of 23, not only created work for local Egyptian hero brands like Rebel Cairo and UNTY – but landed one of the most coveted international art gigs of the year?
Let's start at the beginning.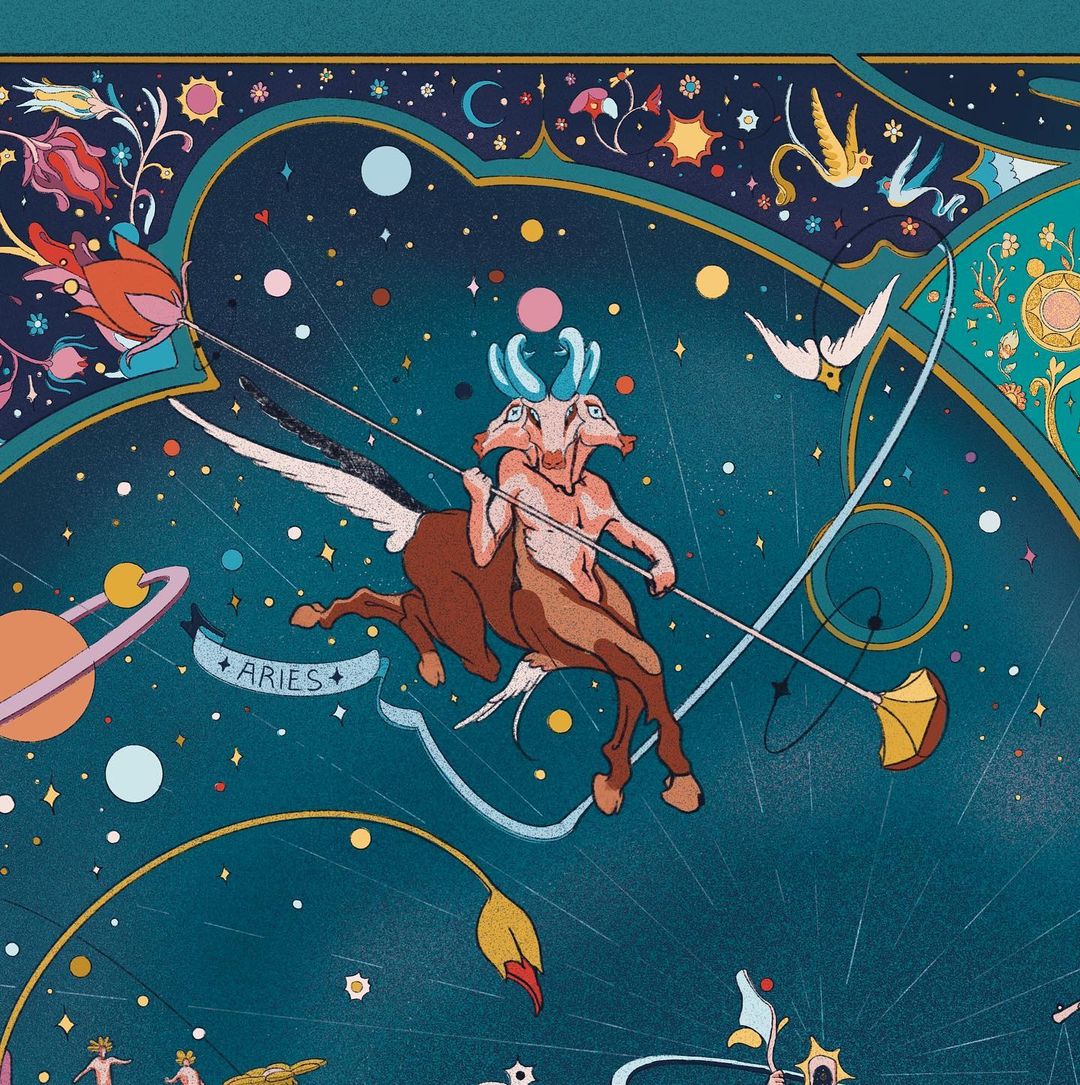 Yousef Sabry was born September 24th 1997 (a Virgo, no less!) in Cairo to a family of artists. From a young age, his parents immersed him into a world of art, teaching him how to draw and encouraging creative inclinations like piano and acting. His grandmother, a seamstress for the Cairo Opera House, would make his theatre costumes for school. Once Sabry began drawing regularly, his cousin helped him write stories to fit his illustrations.
Visual art became Sabry's language of choice. It was how he communicated, how he thought, how he not only saw the world – but built a new one. Every sketch borne from the wild universe of his imagination pulled Sabry deeper into a world of which he was the master. He became the puppeteer of mythological creations, drawing dismembered figures, gorgeous creatures with alien heads. A demigod in his own right. All this, before the age of 10.
It's no wonder that, now, looking through Sabry's Instagram page, one sees a clean and systematic display of work demonstrating technique, thought, philosophy, and seemingly effortless genius. This visual representation of Sabry's mind has been over 13 years in the making. He likes to call it "world building."
Speaking of his practice in a recent interview with CairoScene, Sabry describes his work as a "commentative platform" philosophically, socially, and politically. "[My work] always comes back to trying to create an alternative world to live in, even if briefly through imagination and drawing…It's surrealist, somewhat existential. Philosophical in the sense of what I like to call 'positive nihilism'."
When asked what Sabry means by the term, he pauses to think. "I have this very firm belief that humanity is very much doomed regardless of our efforts. There will be a time where there is the last human..there will be a time where all this ends. [My art] is my way of being at peace with that."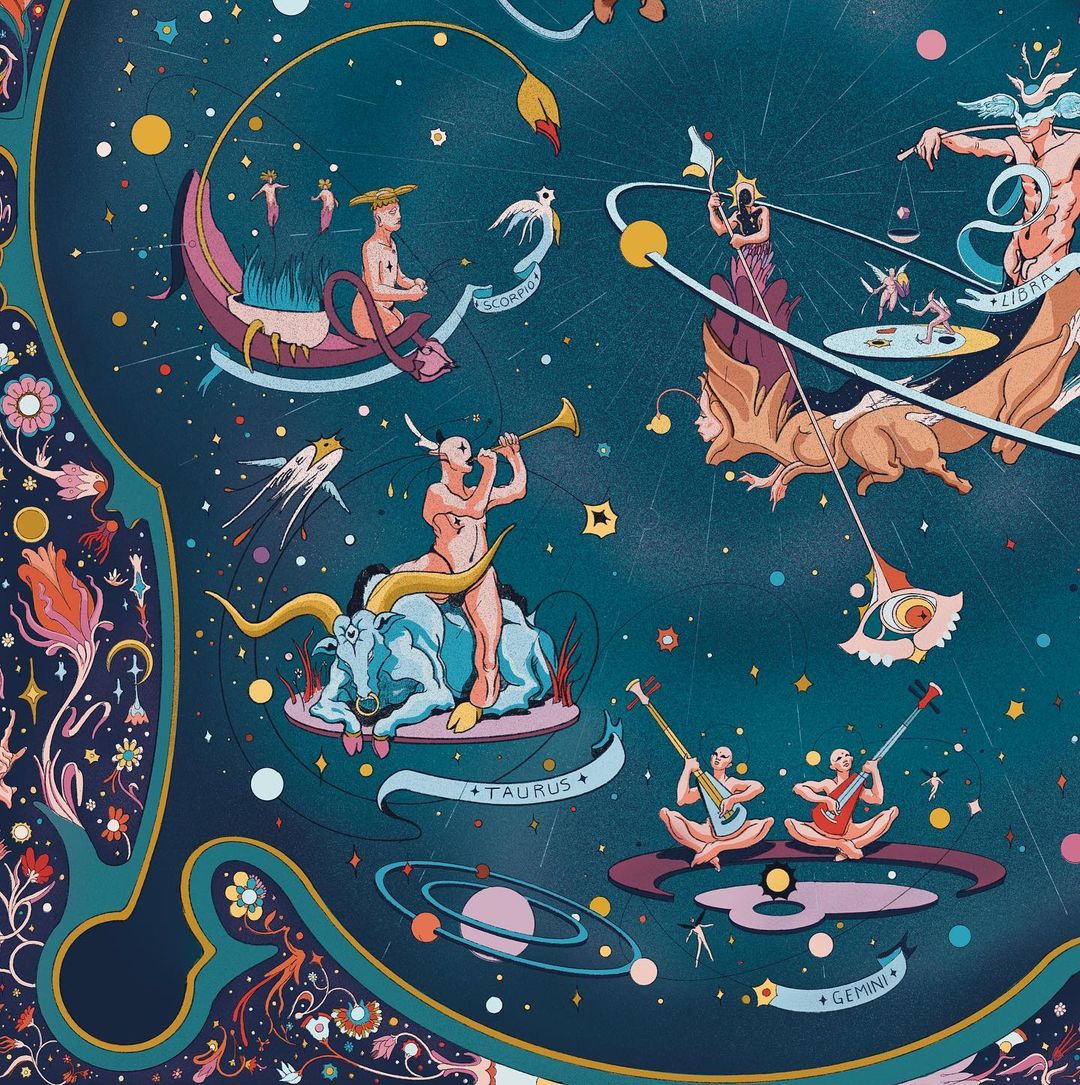 Every creature Sabry unleashes onto paper is the personification of these very abstract concepts Sabry speaks of. His work undeniably makes the intangible, tangible – it can even be said that Sabry's work romanticises both the dreary present and the dystopian, magical unforeseen future looming ahead. Hearing him explain the message behind his work is awe-inspiring – but his art wasn't always so high-minded, Sabry reveals.
"Before the age of 15, all the drawing I did was just something that I did. It was just instinct and natural to me. But I did some travelling at 15 and met some people who were really dedicated to what they were doing, and for the first time in my life I saw what it meant to have purpose. That's kind of what led to the manifestation of my style. I came up with these ideals and tried to embody them in my work."
Going into his teenage years, Sabry pursued his passion for art and studied Sculpture at Central Saint Martins in 2015-2016, followed by Design at Goldsmith's between 2016-2019. There, he and his flatmates, also students of the arts, started an agency together. Then, in 2020, the pandemic brought the world to a standstill.
"My Dad called me and said "Khalas Yousef, the world is going to hell. Come stay with me in Egypt." I went back and the first thing I did was buy a PlayStation…and that was my first two months of COVID. Playing Witcher. I completely surrendered."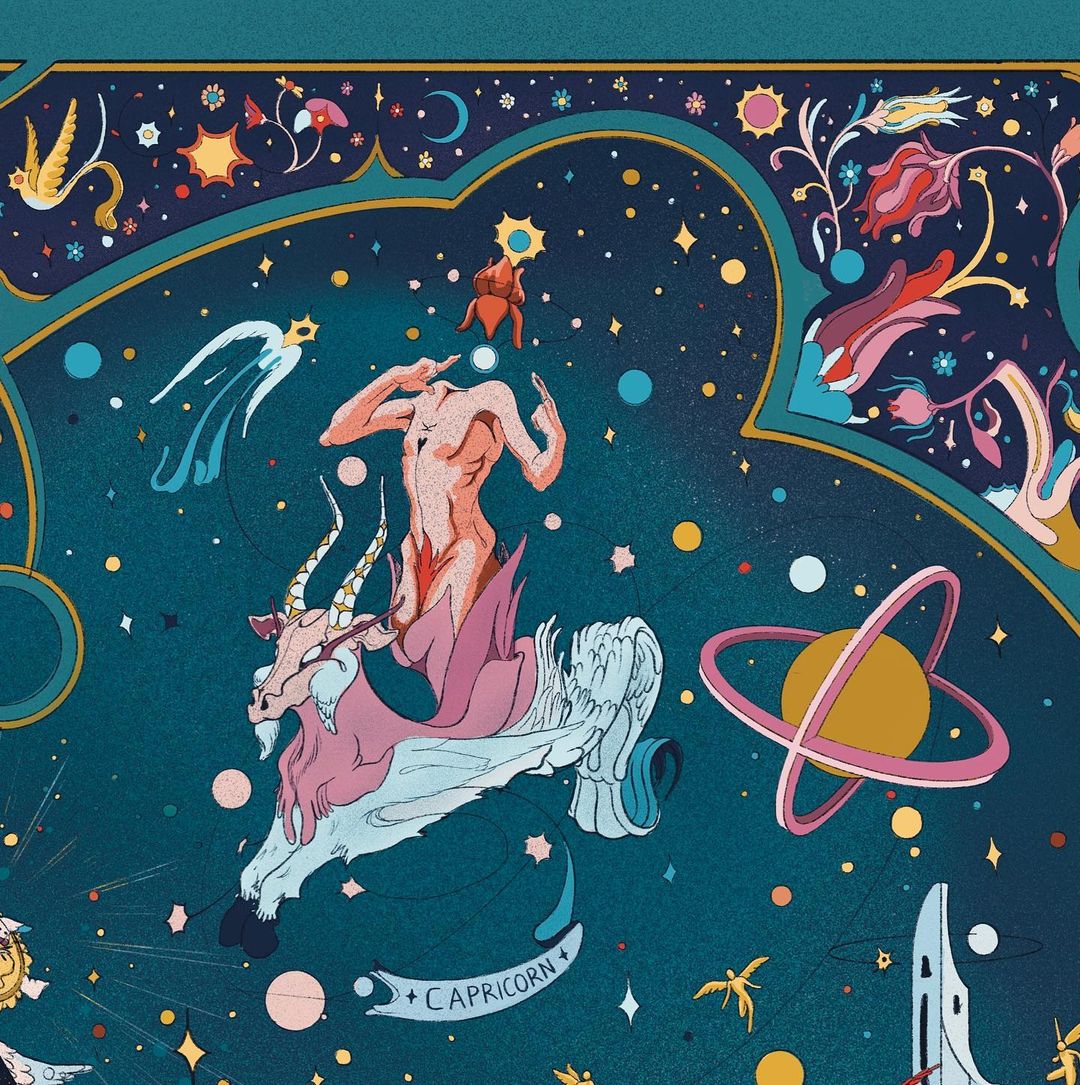 Soon after this, the novelty of having permission to do nothing without judgement wore off, and Sabry began exploring his return to Cairo, immersing himself in the creative community that had been quietly growing during his absence. One of the first people he began speaking to was none other than renowned streetwear visionary Omar Mobarek, founder of UNTY.
"We started speaking and became really close, so mid-2020 is when we created the Aquapark project."
The pair designed a t-shirt inspired by the famed water attraction 'Aquapark', based upon the park's almost grotesque and horrific larger-than-life entrance, which resembled a mix between a dog and a clown. Through this, the pair created a satirical commentary on some unspoken aspect of local pop-culture – instantly recognizable but not outwardly spoken about.
This was the beginning of a number of collaborations Sabry would embark upon with local artists, such as his design work with Rebel Cairo, which was what the multidisciplinary artist described as a "crash course" in making and releasing an entire design collection. "It was the first time I art-directed a shoot, sourced material, and saw the whole process through from beginning to end which was extremely rewarding."
These experiences were integral to Sabry's formative years as a developing artist – to have people believe in his work and want his style, his mind, his personality to shine through, was vital to the young artist who thus far had mostly been involved in commercial work.
Aside from his incredible collaborations ranging from shirts to scarves to delicate jewellery, Sabry soon had the opportunity to exhibit his own solo work at the Soma Art Gallery's 'Alternatively Yours' group exhibition. Alongside other Egyptian artists like Dina Jereidini, Farah Barakat, and Youssef Ragheb, the artist shared the surreal dystopian characters he had been creating in his own world since before the age of 10.
An exhibition and a couple of collaborations later, we arrive at what feels like the grand culmination of every aforementioned experience – the Acne Paper 'Age of Aquarius' cover. How did he land the gig?
"I have a friend who was with me in my first foundation year of university [in London], called Maya. She was one of the first people who made me feel appreciated in my art in that foreign environment. Every now and then after uni she'd ask me for examples of my work, so she could pitch me. One time she hit me up and was like, "Okay Yousef, for real now. You have to really send me your work. Where's your portfolio? Where's your website."
Sabry, who, it's becoming clear through the conversation, has a charmingly blasé devil-may-care attitude, didn't take her too seriously. "I was like "Okay, Maya. Here you go." And I made a Google Drive with all the work that I could possibly find and just slapped it on there. Disorganised. Uncurated."
Soon after, she called him with a "really big gig" – Acne Paper 16. The first of its kind in 6, 7 years. At the time, Sabry didn't fully grasp the magnitude of the opportunity. "The Creative Director and Editor-in-Chief of Acne Studios, Thomas Persson, called me. He's the sweetest most beautiful man. I'm so thankful to have worked with him."
After Sabry received the creative brief, the process went smoothly from there, much to his surprise. "Everything was very agreeable. It was an extremely surreal process. It felt like I was training my whole life for this moment."
Sabry travelled to London and completed the whole process within a month to six weeks. When he submitted the full piece, he thought that the job was done. Only to get another call from Persson, requesting that Sabry create the window-designs for the Acne Studios stores – as well as the opening exhibition and launch of Acne Paper 16. "This is five times crazier than doing the magazine," Sabry shared. "Blessing after blessing."
Who was the first person Sabry called after receiving the groundbreaking news? His Dad.
"I called my Dad. We were both crying. I was just thanking him, realising I couldn't have done any of this without him."
Quite the full circle moment, considering it was his father, an interior designer, who along with Sabry's mother fueled his natural inclination for the arts.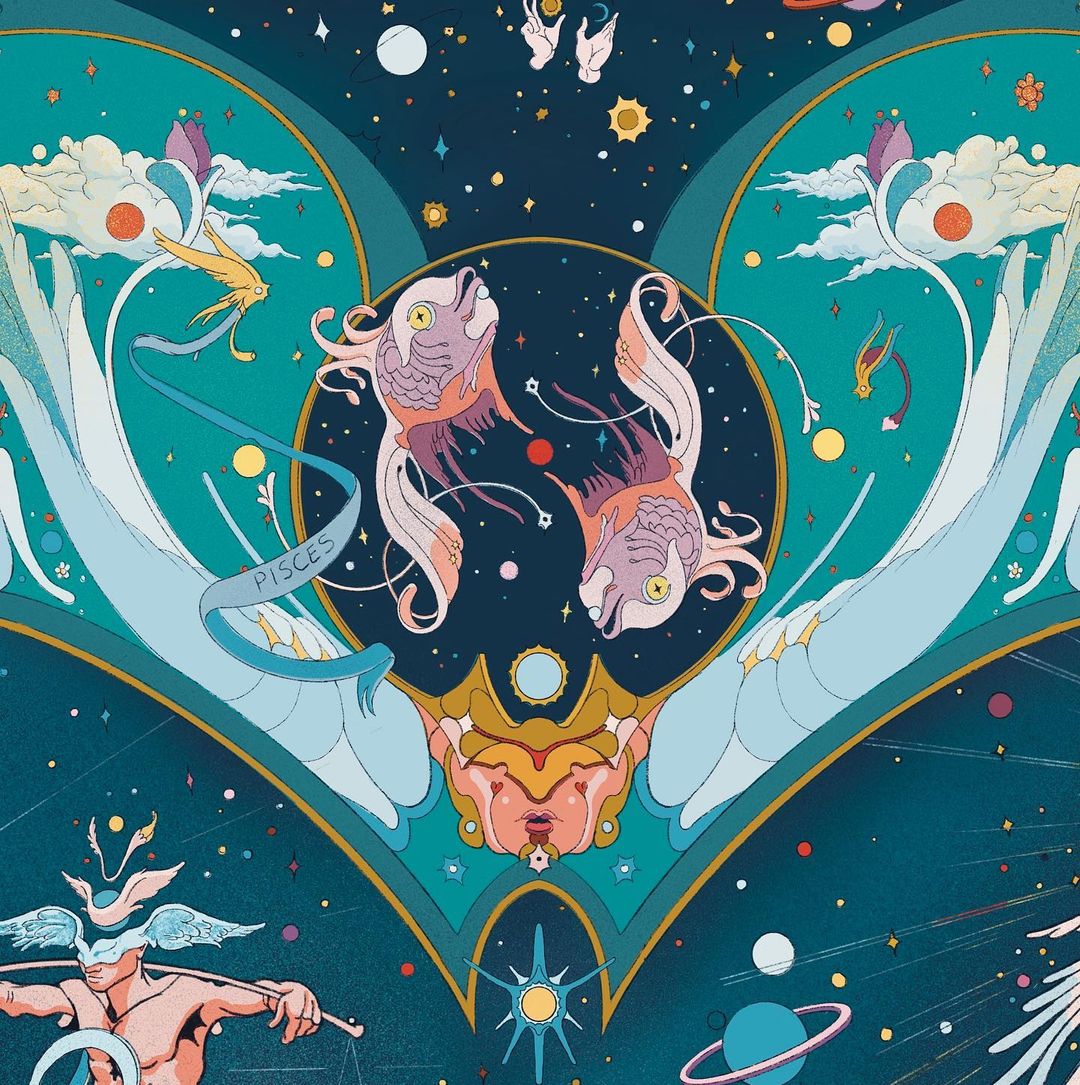 Though the launch event unfortunately did not materialise, Sabry was still reeling off the high of knowing his art was on a scarf gifted to the head of Hermès for the occasion. Certainly a pinnacle of success – so with such an intense peak at such a young age, what could possibly be next for Yousef Sabry?
The artist is not just a designer, he's also the entrepreneur who brought the first risograph printing studio to Egypt: Rizo Masr. Risograph is a printing method focused on helping independent artists and designers retain autonomy in print. It's cheap, good quality, environmentally friendly – important in Egypt where print as an art form is becoming more niche. Rizo Masr aims to make print dreams accessible and tangible – the establishment of Rizo Masr comes at a perfect time where more young artists, entrepreneurs, and creatives are taking control of their own careers and often have to manage under a budget.
"Risograph is a tool we need to have available," Sabry insists. "It's everywhere. I'm proud to say that a year after [Rizo Masr], the risograph is on people's minds, being brought up casually in conversation."
In addition to this, Sabry is looking to expand his horizons with fashion design, following the success of his collaboration collection with Studio Shayne, a high-end jewellery studio devoted to exploring the history and future of wearable sculpture. "I want to create work that can be consumed – but I'm also very conscious of the idea of consumerism, I don't want to create a "mass market" kind of attitude with my work. I'm very comfortable with creating small, precious pieces that can be really appreciated."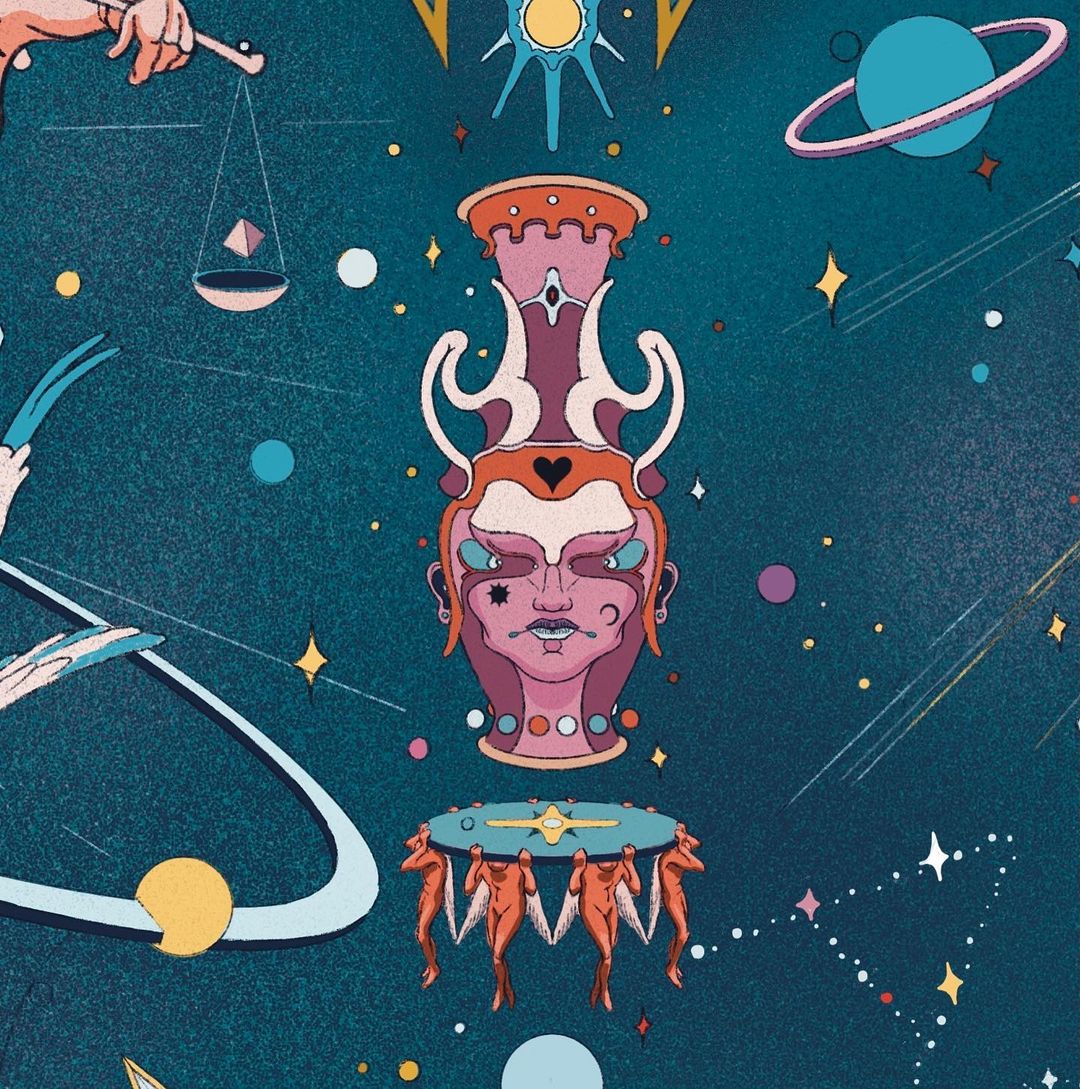 Aside from developing his art, skills, and craft – the artist is also working on himself. "I'm working on leading a more healthy life, appreciating my family more. Understanding what it means to be a big brother and part of a community."
Sabry has much to be proud of and even more to look forward to, exuding an air of confidence and humility combined. Surely there is wisdom there to be shared. We ask Sabry what advice he can share with young artists like him looking to work towards the same success. "Just do it," he answers simply. After a pause he adds, laughing, "Not the way Nike do."
Eventually he shares something far more profound: "The key element is to expect and embrace and relish failure. There's literally no other way."
Follow Yousef Sabry's work via his Instagram page @yousabry.