Love, Sufism & El Mouled in Mohamed Mahdy's 'A Place to Begin' Exhibit
The acclaimed documentary photographer transports viewers to the worlds of Sufi devotees in the second run of the 'A Place to Begin' exhibit.
In a quest for existential meaning, purpose and mahaba (love), award-winning documentary photographer Mohamed Mahdy found himself in Humaithara Valley, an isolated desert area and revered Sufi shrine southwest of Marsa Alam. Exploring the very concept of the soul, spirituality, and God, Mahdy initially approached the journey with the confined mindset of a documentary photographer in 2016.
However, his experience transcended mere documentation as he shifted from capturing subjects to immersing himself in observation and learning, letting his lens naturally seek out its subjects in the process. The culmination of Mahdy's annual visits to Humaithara resulted in the first volume of the multimedia exhibit 'A Place to Begin', held in Alexandria's Shelter Art Space in 2022. This year, Mahdy brings new glimpses of Humaithara in the exhibit's second volume, scheduled to run from September 6th to the 21st at AUC Tahrir Cultural Centre.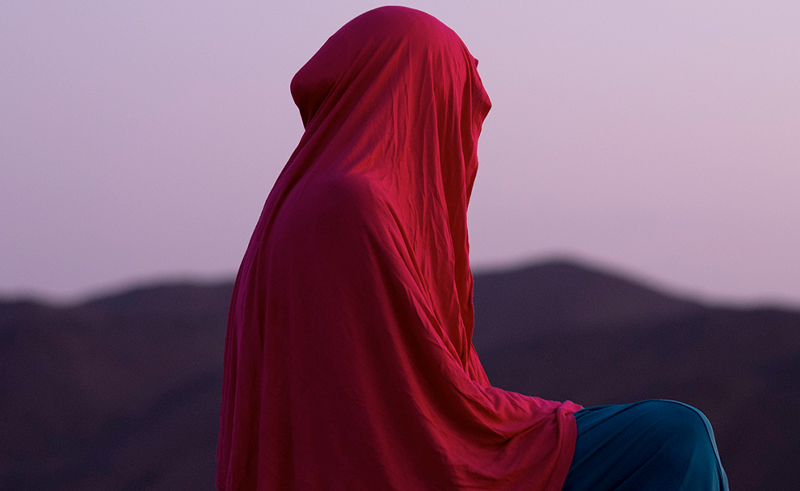 With a careful lens and an eye for unseen communities in Egypt, Mahdy began his journey as a street photographer, until one encounter shaped his approach and the core of his mission: to remember and remind.
"I'm used to giving people I meet and photograph a print of their photos. One time while out exploring Alexandria's El Labban neighborhood, I met A'am Saeed whom I photographed and promised with a print. When I went back to deliver his photo I discovered he had passed away, and this random photo became the only one his family has of him," Mahdy says.
The encounter left Mahdy with a newfound appreciation for documentation and the value of a fleeting moment captured, even if the photographer doesn't recognize it. He went on carrying that same spirit into all of his projects and, in February 2023, he won in the Open Category at World Press Photo 2023 with his interactive project 'Here, The Doors Don't Know Me'. He was also selected as a regional winner for the African region and a global winner for the same project.
With an undying love for the location and its rituals, Mahdy goes on to explain how its people's immersion in nature, devotion to God, Sufi teachings and writings inspired him to better understand their communal activities, as seen for example in El Mouled.
"People think El Mouled is just about dance, which isn't accurate. There are so many reasons to be there, to pray, sell, play, celebrate or be in a community. That's the beauty of it. In El Mouled you find what you search for," Mahdy explains. "Why are people happy in El Mouled despite being from impoverished communities? Questions like this are what intrigue me within the setting, their soul, joy and celebration of love are what find their way into my images."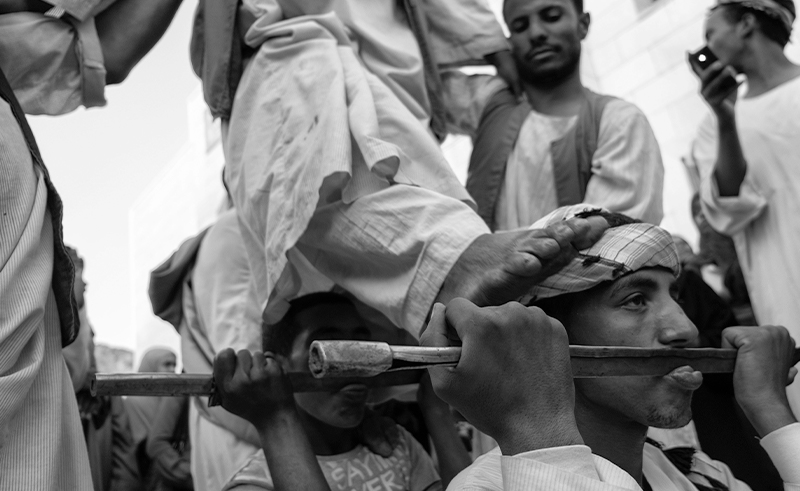 The exhibit uses various mediums to place visitors in the midst of the story, and have them view bits of themselves reflected in the people captured, both literally and figuratively. "At the exhibit, people can see themselves through images printed on mirrors and see-through cloth, they can hear the sounds of El Mouled and prayers. I intentionally aimed to have visitors become part of the narrative," Mahdy says.
The second volume comes after the first run's success, with dozens of participants not only visiting but sharing personal reflections on an empty white cloth hung during the exhibit. Mahdy intends to showcase the previous reflections and make room for more at the upcoming exhibit.