'Malikah' Exhibit Explores Identity & Diaspora in NYC's Little Egypt
On display in New York City's MoMA PS1, the exhibition uncovers a vibrant diasporic community's effort to carve out a home.
An Egyptian-American auntie poses in front of her 30-year-old home. The image, displayed in one of New York City's biggest museums, highlights the warmth and legacy that embodies the Queens neighbourhood of Little Egypt, where Egyptians in diaspora have built a community spanning generations. The 'Malikah' exhibition at MoMA PS1, an artist-centric institution affiliated with the Museum of Modern Art, brings together women from Little Egypt and other North African communities in Queens to reclaim a narrative that is often defined by sensationalist headlines and political fear mongering.
Through a curated selection of personal belongings, photos and videos, as well as portraits by Lebanese-American photographer Sandy Ismail, the exhibition is the result of an eight-month residency at PS1 that had been undertaken by 12 women from Malikah, a non-profit organisation founded to protect Muslim women and communities across the United States. Formerly known as Women's Initiative for Self Empowerment, the platform was founded in 2010 by Egyptian-American Rana Abdelhamid. Born and raised in Little Egypt, Abdelhamid was inspired to teach Muslim women how to physically defend themselves after she had been attacked by a stranger in the street, who tried to forcibly take off her headscarf when she was 16 years old. After initially reaching out to fellow New Yorkers in a post-9/11 climate of rampant Islamophobia, the platform has since blossomed into a global grassroots movement across the United States, as well as in Dublin, Edinburgh and Madrid.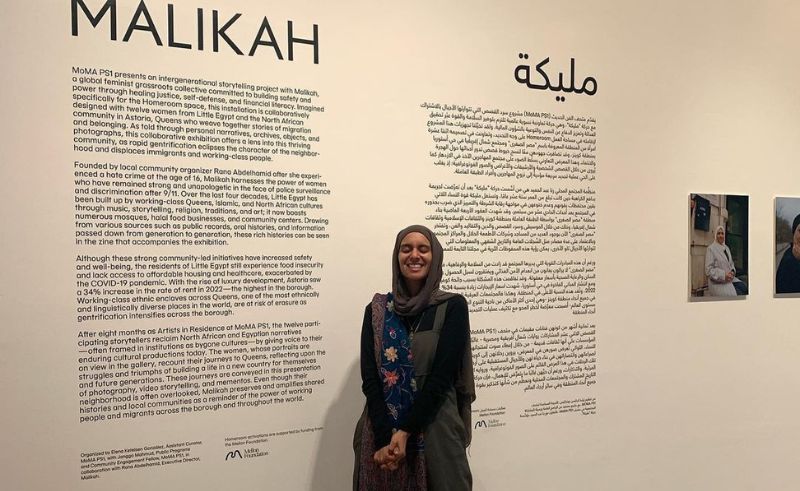 "The exhibition is a community-centred narrative, with objects curated by our community, reframing Egyptian history within Western museums away from the white gaze," Abdelhamid tells CairoScene. "It was very important for us at Malikah to provide a trauma-informed space for women to share their experiences, reminisce and recall their stories that are both similar and different. Having this opportunity within a bilingual space was also essential. The language here serves as both an authentic mode of communication and part of our community's identity."
In 2021, Abdelhamid became the first Egyptian-American to run for Congress, and in 2023 she obtained a permit to raise the Muslim call for prayer (Adhan) for the first time in a US city. Through her experience in organising and observing legislative and economic shifts hindering Little Egypt's residents from remaining in their homes, Malikah's intergenerational storytelling project highlights the history and strife that defined Abdelhamid's community. "To promote affordability, I wanted to shed light on Little Egypt's story through the lens of housing equity, racial equality and class equity, focusing on a predominantly working class community's desire to continue living in this area," Abdelhamid explains.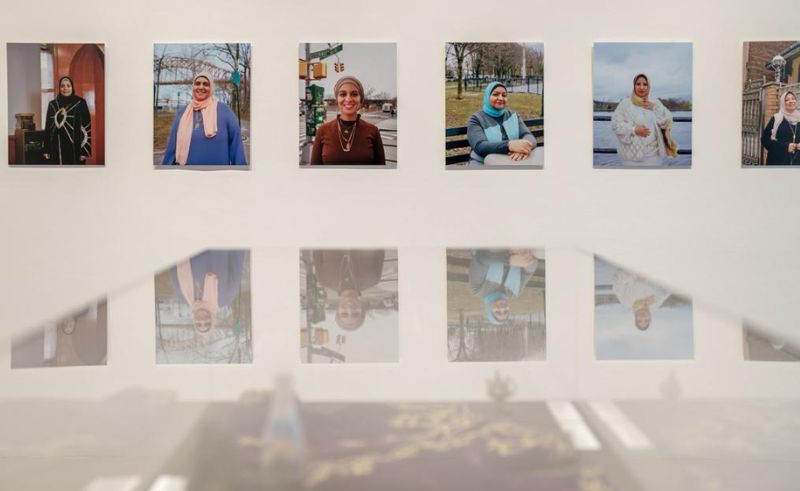 Through MoMA PS1's workshops, Abdelhamid found herself digging deeper into the history of Little Egypt, and discovering more about her mother's personal journey and struggles as a Muslim Egyptian immigrant. Long before Little Egypt was formed, Abdelhamid's mother had to frequently travel out of state to provide halal meat for her family.
The exhibit also highlighted shared experiences amongst the 12 women who worked on it, particularly when it came to significant locations and landmarks that defined their respective upbringing. Astoria Park, for example, emerged as a recurring theme, as it is where most of the community gather to pray during Eid and often the first place many of Muslim women visited upon arriving in the US. Meanwhile the Little Egypt mosque, Masjid Dar El Da'awa, serves as a venue for Ramadan celebrations, Arabic and karate lessons, and a weekend hangout spot. The neighbourhood's small businesses also held a special spot in the curators' hearts.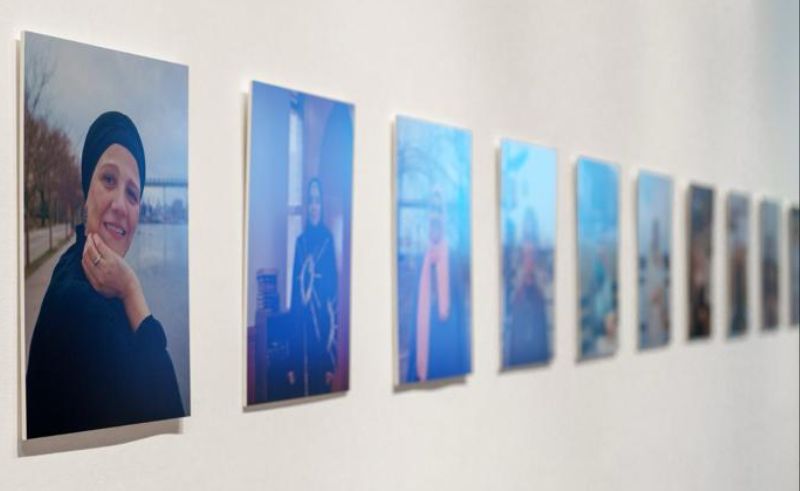 Following the opening of the exhibition, Abdelhamid expressed her joy at the reception that it received, with migrants from many countries walking in and finding stories that hit close to home - in more senses than one. Malikah's exhibition will continue to stay on display at MoMA PS1 until October 9th.