Must-See Films at El Gouna Film Festival 2021
From coming-of-age dramas to uplifting documentaries and stirring thrillers, we've got you covered with the top films to watch at the fifth edition of El Gouna Film Festival.
As the annual El Gouna Film Festival nears, we've combed through another fine selection of local and international films set to be premiered and screened at this year's edition to pick out 10 of the most highly-anticipated films that you absolutely cannot miss.
AMIRA BY MOHAMED DIAB – FEATURE NARRATIVE COMPETITION The Palestine-set drama features a star-studded cast including Jordan's Saba Mubarak and Tara Abboud. The coming-of-age drama follows the story of a 17 year-old girl named Amira, as she unravels the mysterious circumstances surrounding her birth. Amira snagged the Lanterna Magica Award and the Interfilm Award at 2021 Venice International Film Festival and has been tipped to pick up an award at GFF.
FEATHERS BY OMAR EL ZOHAIRY – FEATURE NARRATIVE COMPETITION Winner of the Grand Prix and the FIPRESCI Award at the 2021 Cannes Film Festival's Critics' Week, Feathers follows the comical and mysterious transformation of a strict Egyptian father into a chicken and his family's subsequent journey to discover the possibility of survival without a leading patriarchal figure.
COSTA BRAVA BY MOUNIA AKL – FEATURE NARRATIVE COMPETITION This internationally co-produced film is director Mounia Akl's impassioned debut, acting as both a compelling domestic drama and a sophisticated political allegory. This eerie family drama is set amid a rampant climate crisis in a near-future Lebanon.
ANOTHER WORLD BY STÉPHANE BRIZÉ – FEATURE NARRATIVE COMPETITION Recipient of the SIGNIS Award at the 2021 Venice Film Festival and considered the third part of a trilogy of films following The Measure of a Man (2015) and At War (2018), Another World delves into the demise of France's working class underneath the weight of global capitalism.
CAPTAINS OF ZA'ATARI BY ALI EL ARABI – FEATURE DOCUMENTARY COMPETITION A joint US and Egyptian project, Captains of Za'atari is a documentary that peeks into the lives of two Syrian friends living in Jordan's Zaatari Refugee Camp, who share a deep love for soccer and harbour big dreams.
ARTHUR RAMBO BY LAURENT CANTET – OUT OF COMPETITION This French film explores the precarious existence of French Arabs living in modern Paris as a tantalising story unravels about a famous author's demise after his hateful online alter-ego is exposed.
FULL MOON BY HADI EL BAGOURY – OUT OF COMPETITION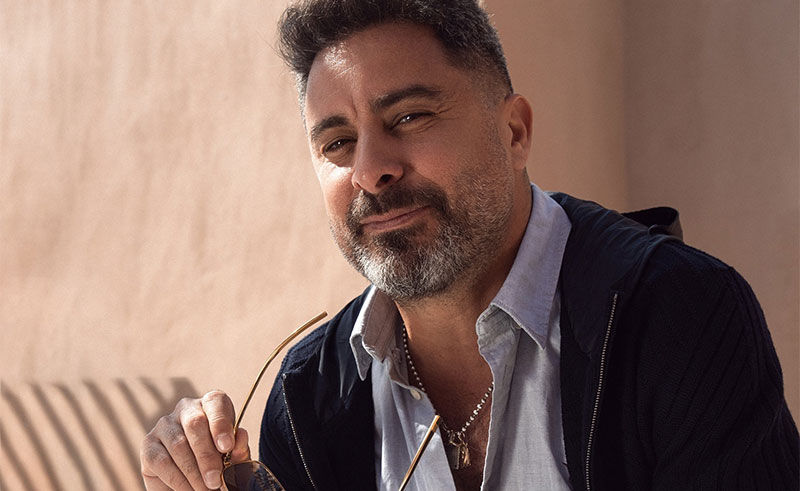 Featuring a star-studded Egyptian cast including Khaled El-Nabawy, Shereen Reda, Ghada Adel, Ahmed El-Fishawy, Yasmin Raeis, Ahmed Malek, Ahmed Hatem and Asmaa Abu El-Yazeid, this film follows a series of doomed love stories under the light of a full moon, exploring the ins and outs of relationships in contemporary Egypt.
THE FRENCH DISPATCH BY WES ANDERSON – OUT OF COMPETITION Bringing to life stories from the final issue of an American magazine set in a fictional 20th-century French city, this comedy-drama is full of wit, suspense and stellar storytelling from the director that brought you the likes of The Royal Tenenbaums, The Grand Budapest Hotel and Moonrise Kingdom.
THE BLIND MAN WHO DID NOT WANT TO SEE TITANIC BY TEEMU NIKKI – FEATURE NARRATIVE COMPETITION Thus Finnish masterpiece offers an intense cinematic experience, shot from a blind man's perspective. A peculiar and out-of-the-box thriller, the plot follows the life of a disabled man who struggles to reach his loved one.
ASSORTMENT OF WORKS BY KRZYSZTOF KIEŚLOWSKI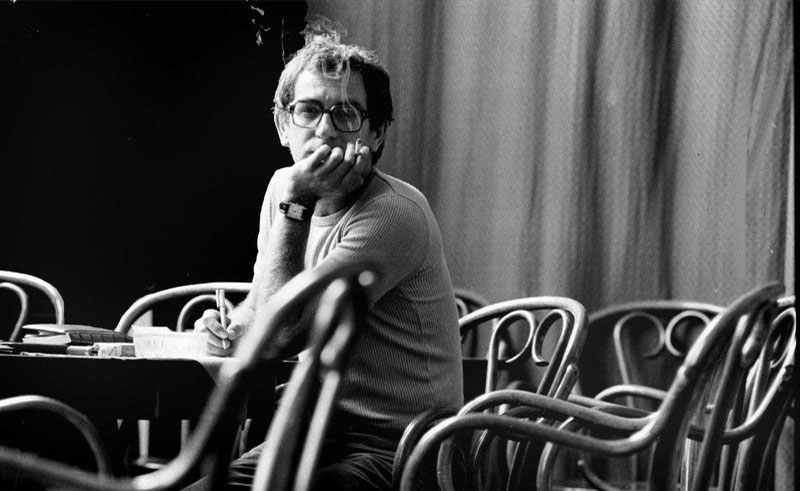 To commemorate the 25th anniversary of the passing of the iconic Polish director, this year's edition will present his famous and acclaimed Three Colours Trilogy and other significant works including The Double Life of Véronique.