Retrace Your Summer Romance With These Egyptian Films From the '00s
Those early 2000s rom-coms confirm the summer fling allegations.
Hot girl summer is upon us, and while the season promises a lot, summer flings are on top of the itinerary. From tales of star-crossed lovers, chance encounters, and heart-wrenching goodbyes, we've compiled a list of early 2000s romantic comedies that realize our summer romance fantasies.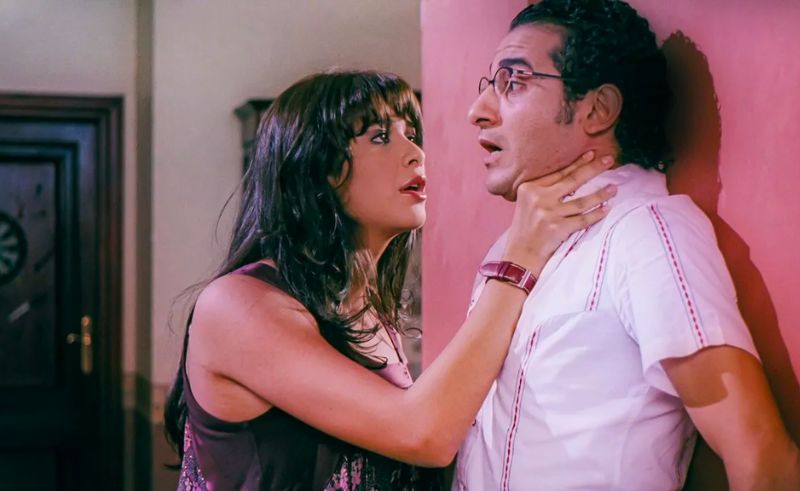 ZAKI CHAN (2005)
Starring Ahmed Helmy, Yasmine Abdelaziz and Hassan Hosny, the film follows Zaky, a sluggish young guy who agrees to work as a bodyguard for his father's company. His new job entails safeguarding a 'rebellious' daughter Shereen (Yasmine Abdelaziz) who he, of course, falls heads over heels for (in more ways than one - ouch!).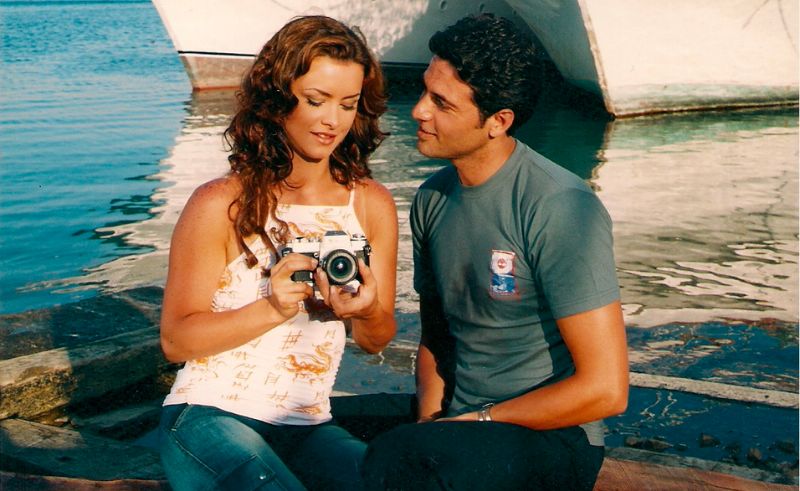 SANA OULA NASB (2004)
Featuring then-rising stars Ahmed Ezz, Nour, Khaled Selim and Dalia El Beheiry, 'Sana Oula Nasb' followed the story of Ahmed and Khaled as they navigate economic struggles, friendship and love at a beach resort in Hurghada. The film was filmmaker Kamla Abouzekry's directorial debut and starred the late actor Hassan Hosni.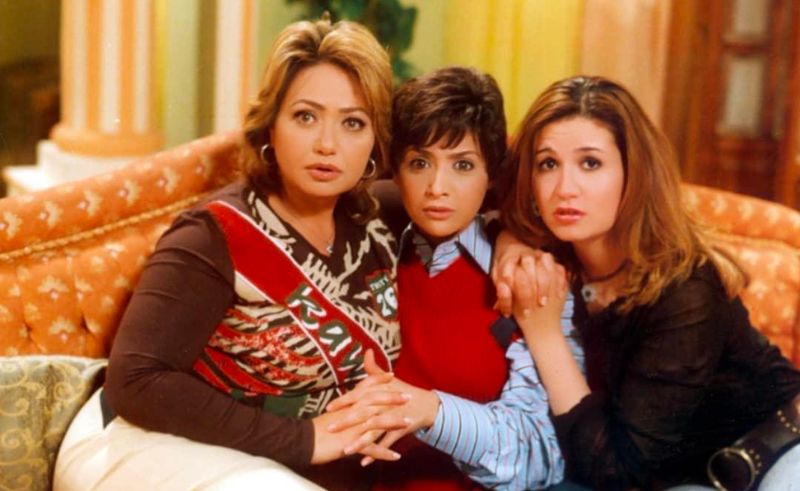 HOB EL BANAT (2004)
The film revolves around three half-sisters, Ghada, Roqayya, and Nada, who grew up apart and are forced to come together after their father died. Suffering from fury and anguish as a result of their father's tangled relationships, the sisters adjust to living together, coming to know each other and finding love along the way. 'Hob El Banat' stars Laila Elwi, Hanan Turk, Ashraf Abdel Baqi, Khaled Abul Naga, Ahmed Ezz, Hana Shiha, and Ahmed Barrada and is directed by Khaled El Hagar.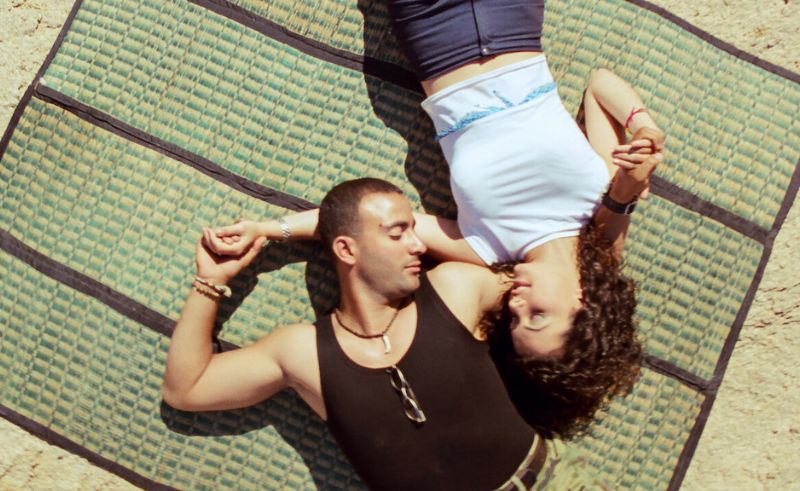 SHORT W FANELA W CAP (2000)
'Short W Fanela W Cap' follows three friends living in Sharm El Sheikh as they hatch their various plots to help the daughter of a Lebanese diplomat escape from her father. The film is directed by Saeed Hamed and stars Ahmed El Sakka, Nour, Sherif Mounir and Ahmed Eid.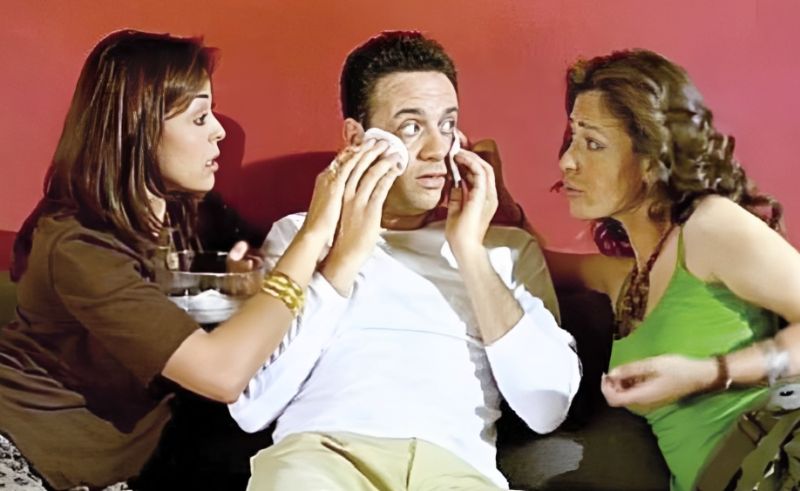 HARIM KARIM (2005)
The musical tells the story of a devastated divorcee named Karim who seeks the help of a group of girl friends to win back his ex-wife, eventually leading to a series of comical misunderstandings. 'Harim Karim' is directed by Ali Idrees and stars Moustafa Amar, Yasmin Abdelaziz, Dalia El Behery, Basma, Ola Ghanem, Riham Abdel Ghafour, and late actor Talaat Zakaria.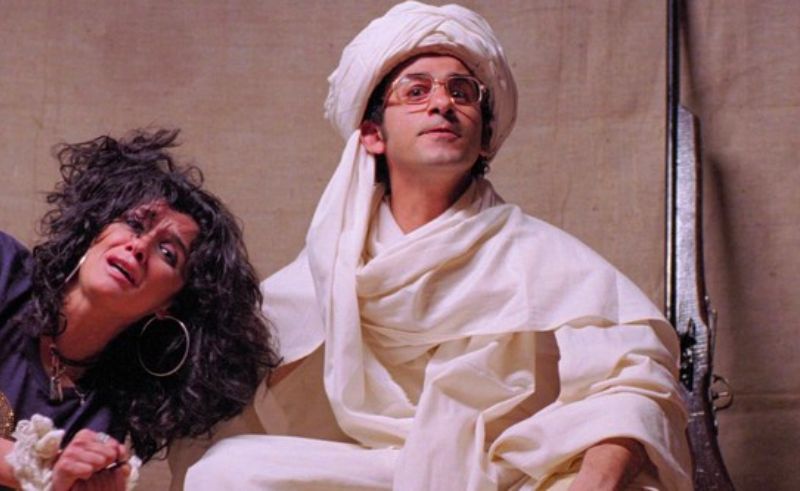 GA'ALATNY MOGREMAN (2006)
Starring Ahmed Helmy, Ghada Adel, Riham Abdelghaffour and Hassan Hosny, the film follows the story of a girl, Malak (Ghada Adel), whose stingy father who drives her to fake her own kidnapping with the help of Rushy (Ahmed Helmy), an aspiring marketer.