Your Guide to Egypt's Most Anticipated Ramadan Series in 2023
Ramadan is just around the corner, which means it's time for Ramadan TV season! Here are the Egyptian series to watch out for.
While streaming platforms have been keeping us entertained with an overflow of drama all year long, the tradition of collectively watching a story unfold throughout the holy month of Ramadan is irreplaceable. Who could pass over those post-fitar nights with the whole family glued to the television, while social media feeds brim with hot takes on the season's trending series? In anticipation of the Holy Month, we've compiled a list of some of the hottest shows to watch out for this Ramadan...
RESALET AL IMAM | Directed by Laith Hijo
📺: DMC, CBC, Alhayah, Watchit, Mehwar TV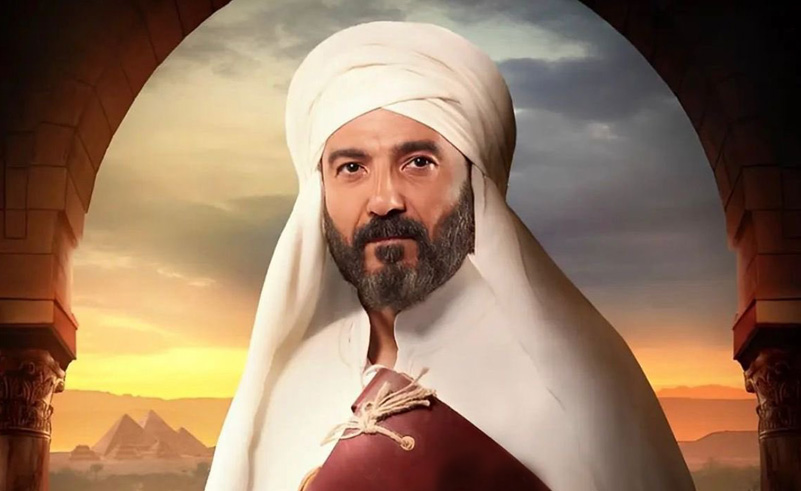 'Resalet Al Imam' is a period drama starring Khaled El Nabawy as Islamic scholar Al Imam Al Shafi'i. The 15-episode series is penned by acclaimed Egyptian writer Mariam Naoum (known for her work on 'Khaly Balak Min Zizi', 'Wesh w Dahr' and 'Between Two Seas'), and led by Syrian director Laith Hijo (who previously worked on '24 Carat' and 'Awlad Adam').
EL HARSHA EL SABA'A | Directed by Karim El Shennawy
📺: MBC Masr, Shahid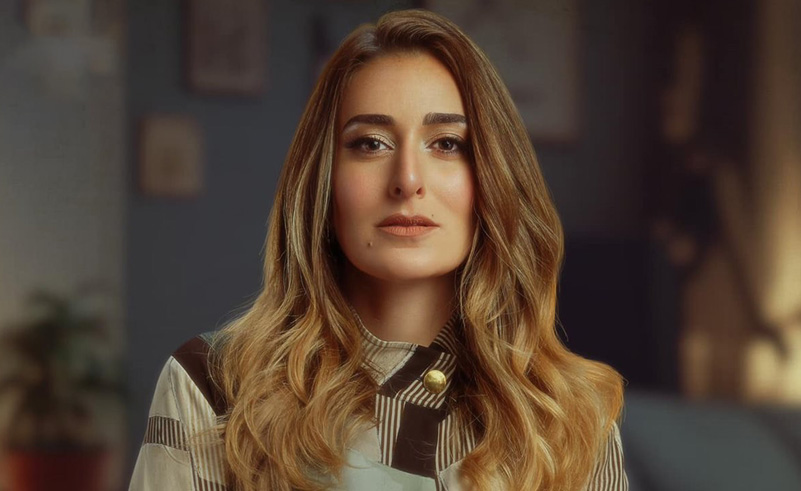 The cast and crew of the popular series 'Khaly Balak Mn Zizi' (2021) are back with another comedy. Directed by Karim El Shennawy and written by Mariam Naoum, 'El Harsha El Saba'a' explores the journeys of two couples, as they navigate the hurdles that come with love. The series stars Amina Khalil, Aly Kassem, Asmaa Galal and Mohamed Shahin.
TAHT AL WESAYA | Directed by Ahmed Shaker Khodeir
📺: DMC, Watchit
Already triggering debate before its release, Mona Zaki's upcoming series 'Taht El Wesaya' explores the struggle of single motherhood and guardianship in Egypt. The actress returns to television screens after her hit series 'Newton's Cradle' (2021), and her upcoming series seems to similarly embody feminist themes. Directed by Ahmed Shaker Khodeir, best known for 'La Totfe' El Shams' (2017), and written by Khaled Diab and Sherine Diab, the series's cast will feature emerging actors Ahmed Khaled Saleh, Noha Abdeen, Diab and Ali El Tayeb.
TAGHYEER GAW | Directed by Mariam Abu Ouf
📺: MBC Masr, Shahid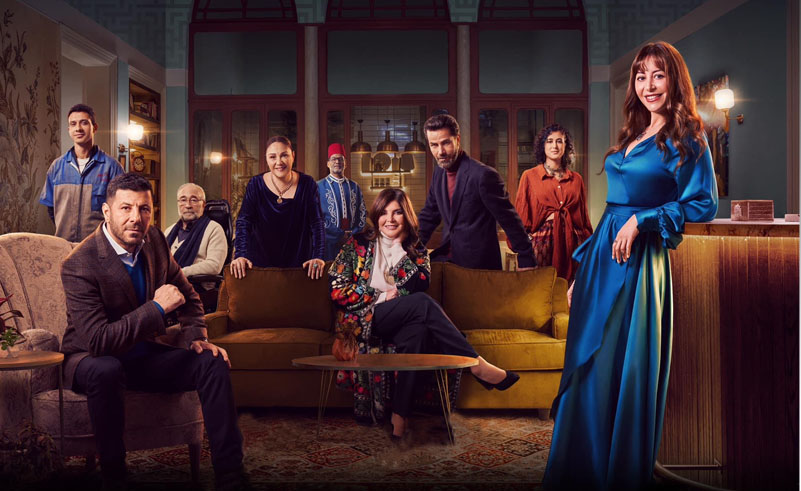 The comedy-drama follows the story of a mother-daughter duo, played by Menna Shalaby and Sherine, as they deal with the mother's alcoholism and emerging Alzheimer's. The series is directed by Mariam Abu Ouf, written by Mona El Shimy and features actors Eyad Nassar, Mervat Amin Essam Omar and Aida El Kashef.
GAAFAR AL OMDA | Directed by Mohamed Samy
📺: DMC, Watchit, Shahid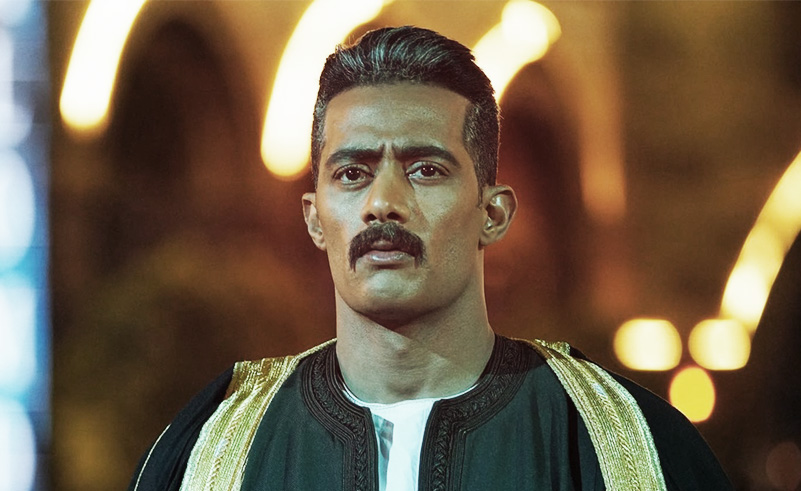 After their work on 'Al Ostoora' (2016) and 'Al Prince' (2020), actor and rapper Mohamed Ramadan teams up with director Mohamed Samy once again. The series follows the story of Gaafar, whose life is changed after his newborn son gets kidnapped. The cast of 'Gaafar Al Omda' will include the likes of Ahmed Dash, Mounthir Rayahna, Mai Kassab, Farida Seif El Nasr and Tarek El Desouky.
AL KABEER AWI SEASON 7 | Directed by Ahmed El Gendy
📺: ON, Watchit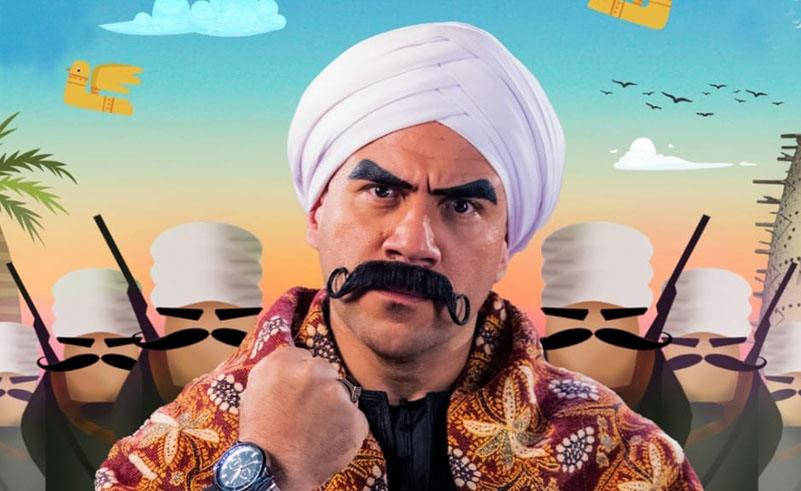 Following the success of their big comeback season in Ramadan 2022, actor and rapper Ahmed Mekky returns as the boss of the Upper Egyptian town of Mazarita alongside Ahmed Salam and Hisham Ismail. The popular sitcom will see these beloved characters embroil themselves in a series of increasingly outrageous shenanigans.
GAT SALEEMA | Directed by Islam Khairy
📺: CBC, Watchit, Shahid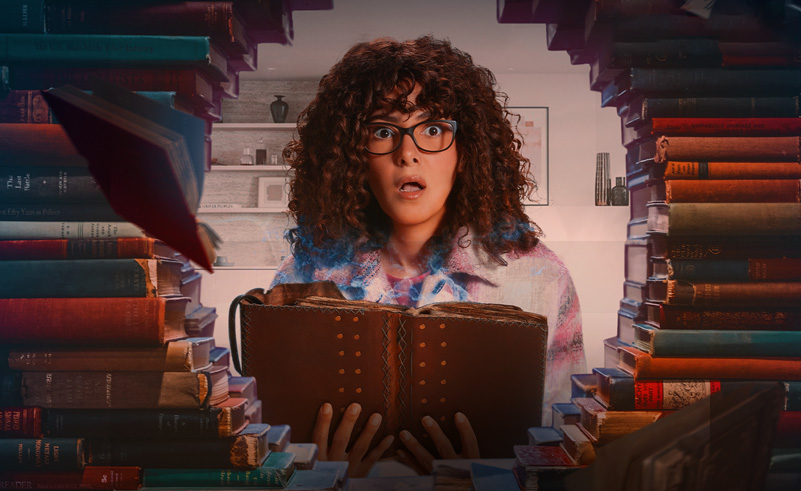 Actress Donia Samir Ghanem returns to another Ramadan series after a three-year hiatus. Taking after her usual foray into fantasy and comedy, the series follows Ghanem as she picks up a book to read to her little brother, and ends up getting pulled into whole new worlds. The series is directed by Islam Khairy, is co-written by Sameh Galal and Islam Khairy, and features co-star Mohamed Salam.
KAMEL EL ADAD | Directed by Khaled El Halafawy
📺: MBC Masr, Shahid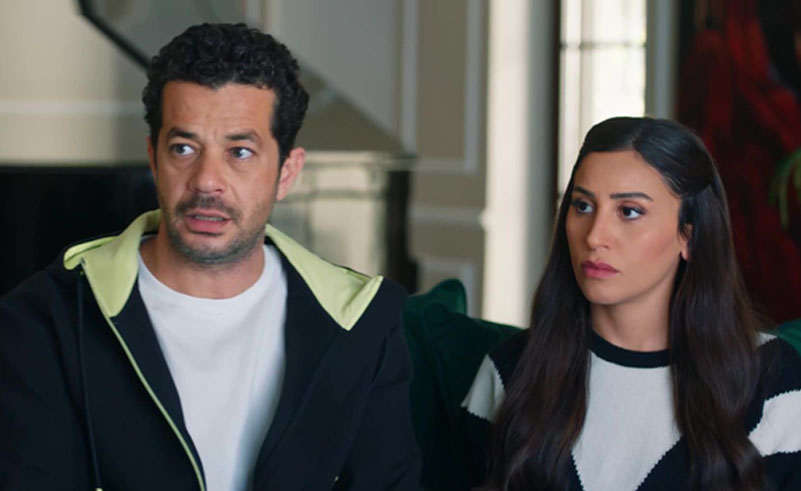 Starring Dina El Sherbiny and Sherif Salama, the 15-episode series follows the story of a single mother of four who falls in love and must navigate her new relationship. The series is directed by Khaled El Halafawy, co-written by Yousr Taher and Rana Abo El Reesh, and features emerging actors Aya Samaha, Gehan El Shamashergy, Ahmed Gamal Saeed and Ahmed Kamal alongside veteran actress Isaad Younis.
HADRET AL OMDA | Directed by Adel Adeeb
📺: Alhayah, Watchit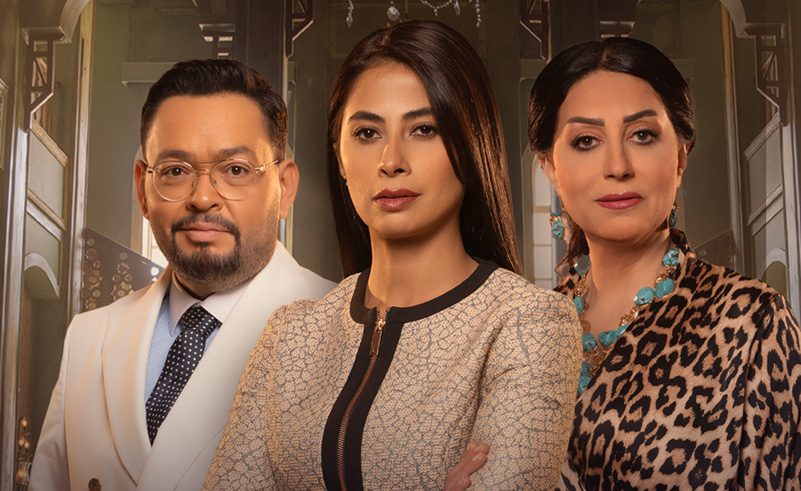 Starring singer and actress Ruby, 'Hadret El Omda' follows the story of a psychology professor in her early 40s who gets appointed as the omda (mayor) of a fictional village in Upper Egypt - a position historically occupied by men. Written by Ibrahim Eissa and starring Sameeha Ayoub, Basma and Ahmed Bedeir, the series is set to explore gender issues, FGM and corruption.
TELT EL TALATA | Directed by Mohamed Hesham El Rasheedy
📺: Al Kahera W Al Nas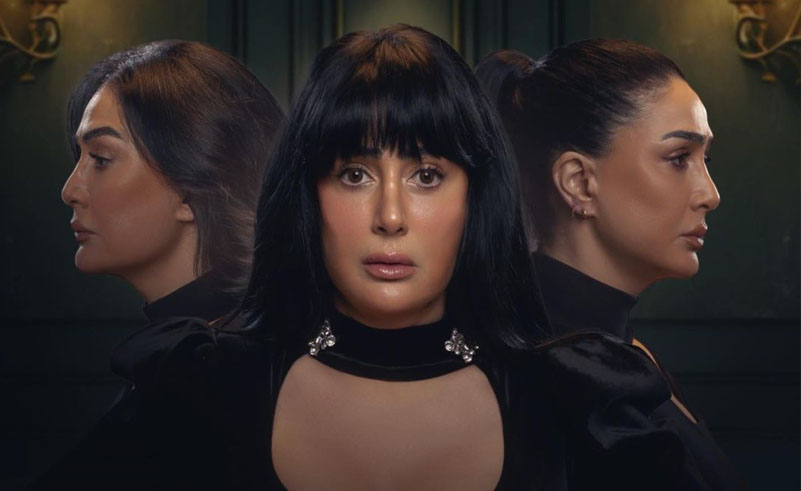 Ghada Abdelrazek's upcoming series 'Telt El Talata' will see the veteran actress play three different characters! The story follows triplet sisters who are separated after they're born due to mysterious events. The series is directed by Mohamed Hesham El Rasheedy, written by Heba El Hosseiny and stars Maged El Masry, Naglaa Badr, Mostafa Darwish and Laila Ahmed Zaher.
RASHEED | Directed by Mai Mamdouh
📺: MBC Masr, Shahid
Starring Riham Abdel Ghafour and Mohamed Mamdouh, the thriller series 'Rashid' follows a love story that goes awry after one of them is arrested on the night of their wedding. As the directorial debut of filmmaker Mai Mamdouh, the series is written by Wessam Sabry, and stars Hassan Malek and Tamer Nabil.
ALF HAMDELLA AL SALAMA | Directed by Amr Salah
📺: CBC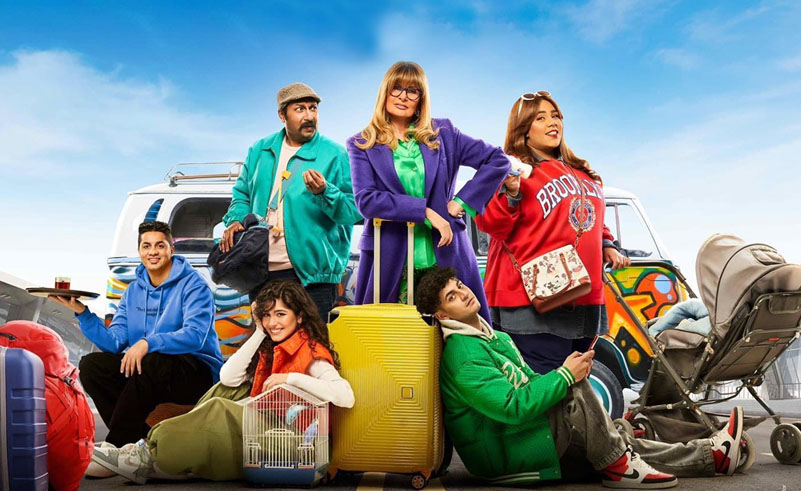 Youssra's upcoming series 'Alf Hamdella Al Salama' will see the veteran actress star alongside a slew of young talents, including Shima Seif, Adam El Sharkawy, Mayan El Sayed and Samaa Ibrahim. The series follows professor Samiha Gahib El Soweisy, who returns to Egypt to uncover some family secrets.
OMLA NADRA | Directed by Mando El Adl
📺: CBC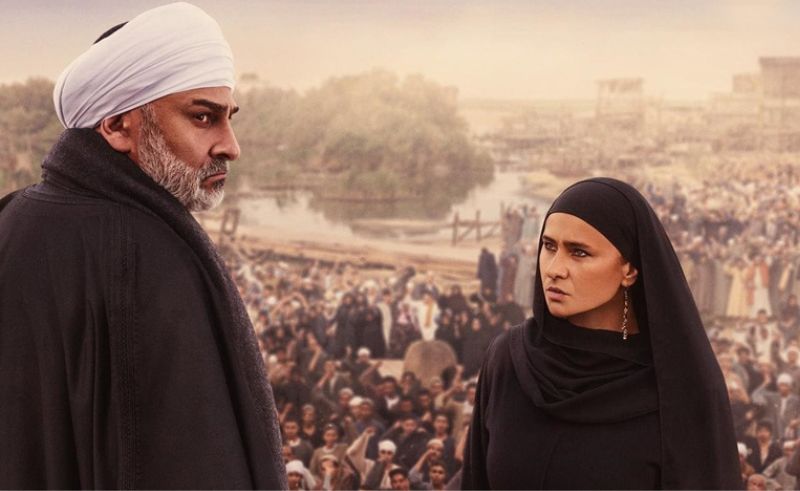 Starring Nelly Karim and Gamal Soliman, 'Omla Nadra' tackles the issue of women's inheritance in patriarchal societies when 'Nadra' has to fight for her land following the death of her husband. The series is written by Medhat El Adl, directed by Mando El Adl and stars Joumana Mourad, Farida Seif El Nasr and Kamal Abou Raya.
DARB NAR | Directed by Mostafa Fekry
📺: ON, Watchit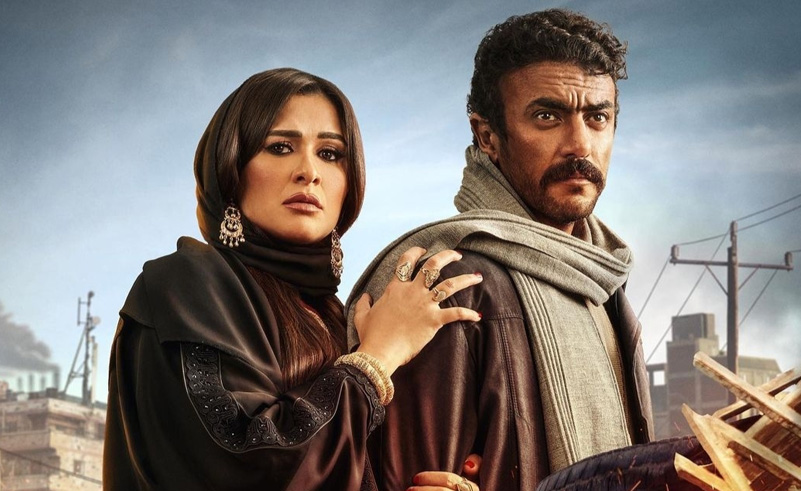 Yasmine Abdelaziz and Ahmed El Awady channel their real-life romance into their upcoming series, 'Darb Nar'. After El Awady lands in Cairo, and rents a shop from Abdelaziz's family, the pair fall in love and get married - only to find their business partnership tested by a competitor, played by Maged El Masry. The series is directed by Mostafa Fekry and written by Nasser Abdelrahman.