AI-Powered Instant Commerce App Botit Could Change the Way We Shop
This new AI-powered e-commerce app promises to change the way we shop forever…
Set to launch in early Q4 2022, the Botit app is the first AI-powered e-commerce super-shopping-app of its kind in the region. Directly integrated with thousands of vendors, Botit allows users to search, discover, compare and buy from almost any store, brand or label in Egypt, all on one single easy to use screen. All the items are then delivered on the same day.
With 14 categories, the Botit app includes everything from food to fashion, pharmacy to furniture, tech, kids, sporting goods and so much more. So you will be able to order your weekly groceries, buy a new pair of jeans from your favourite international or local brand, Panadol for the headache you've been nursing since this morning, perhaps a new coffee table from that furniture designer you love, maybe a box of Lego for that kid's birthday party this weekend, and why not throw in a canoe for good measure?! Oh, wait, and a large pizza with extra cheese! You can even just type in your shopping list and Botit will throw up the best brands, options and items for you. Then before you know it, everything has arrived on your doorstep.
It sounds like a tall order, maybe even hyperbole. But that's exactly why this app has been five years in the making. Incubated by MO4Network's #MO4Innovations (MO4Media is the mother company of this publication), the development team had the luxury of focusing on creating a truly innovative tech product without the burn-rate fueled pressure of quickly building an MVP for immediate market launch.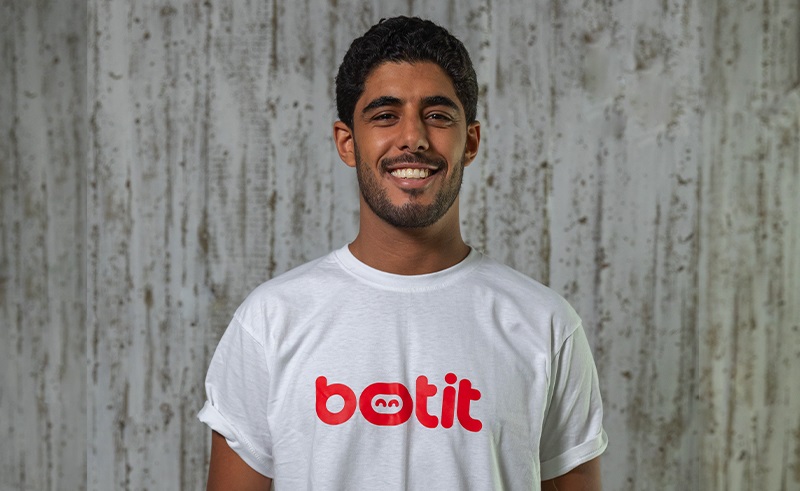 "If you think about it, while the digital world has evolved rapidly from social media to messaging to discovery, e-commerce still feels the same as it did 10 years ago," says Adam Mowafi, founder of Botit. "To address all of this, we focused on creating Egypt's leading AI and product team to rethink everything from the First Mile (how we discover products) all the way to the Last Mile. We are also one of the first apps in the region to employ our own neural networks, our own natural language processing and a completely new way to discover your favourite brands and items."
Not just satisfied with making the shopping experience better for everyone, Botit wants to make the shopping experience better for YOU. "Over time the app learns your preferences from your favourite ingredients to your clothing size and makes shopping that much more convenient without the hassle of endless scrolling to find what's right for you"," explains Mowafi. "Botit is a new form of commerce and we are incredibly excited to see the impact for both vendors and consumers alike. The best way to describe it would be 'Instant Commerce'."
Egypt is the 39th largest market for e-commerce in the world, projected to reach past US$7.74bn in revenues by year end. With a yearly growth rate of 22% between 2021 and 2025, Egypt is even expected to outperform the global average of 6%. Of course with great potential comes great competition, and even though both Botit's offering and tech is completely unique, it is preparing to leap into a market that can seem competitively crushing to newcomers. But Botit comes armed with a secret weapon. As a product of #MO4Innovations - the incubation subsidiary of MO4 Network, one of the region's biggest digital agencies and media companies - Botit is afforded a bottomless armoury of marketing and media, allowing it to avoid the inevitable cash-guzzling burn-booby-trap of high-spend marketing required to make even the most marginal mark in the e-commerce space.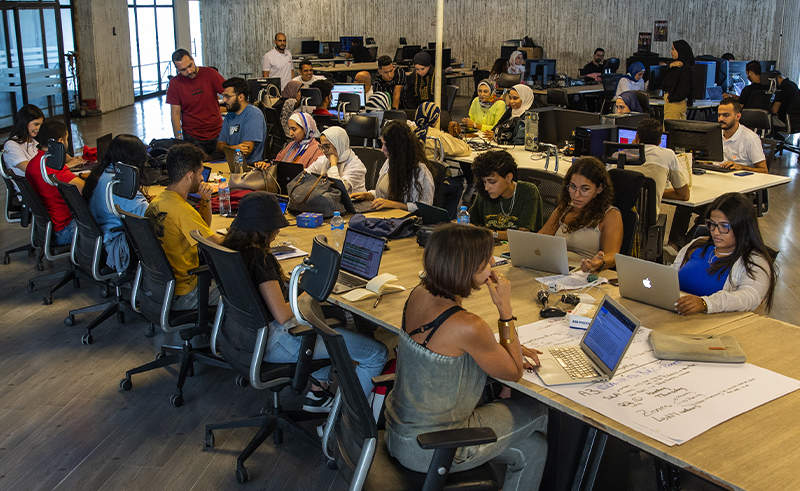 Meanwhile from an operational standpoint Mowafi is keen to point out that the "unique model differs completely in cost structure from other e-commerce and q-commerce platforms, allowing quick scalability in the number of products featured on the app as well as the total delivery capacity in a far more sustainable way, and from day one." He explains that this was accomplished through creating - from the ground up - a "proprietary ecosystem of interconnected systems covering all aspects of the process from the vendor to the 3PL to the end customer."
Years in the making, Botit is now primed for a strong and streamlined market entrance. All that's left to figure out is… what's on YOUR shopping list? Botit is currently accepting registrations for early access ahead of launch through botitapp.com
Stay tuned for more by following @botitapp