Startups Bringing New Life to Waste in the MENA Region
As sustainability becomes a priority for governments and businesses in the Middle East, startups are coming up with innovative solutions to repurpose waste.

It's no secret that the Middle East has a waste problem. The region produces an estimated 150 million tons of waste annually, according to data by EcoMENA. While the data shows that Egypt was the region's largest waste producer, with more than 20 million tons of waste, Saudi Arabia, Kuwait, UAE, Qatar and Bahrain were among the world's top ten per capita waste generators.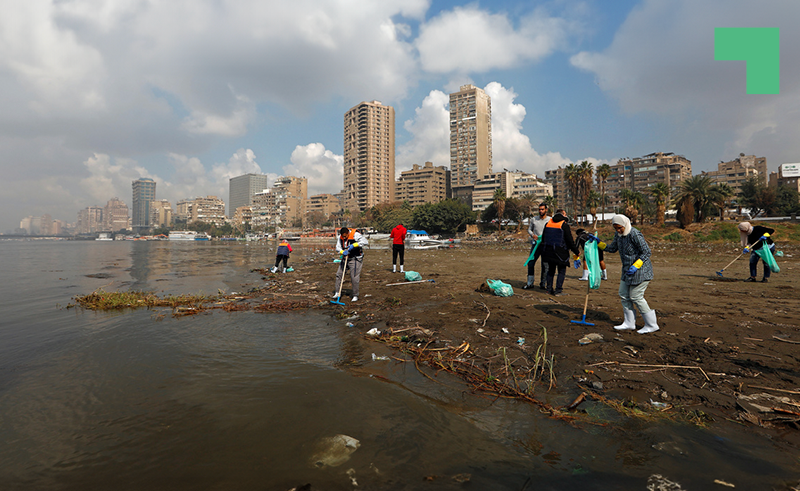 At present, the region has a low recycling rate of about 10%, according to research by PwC. Most of the waste ends up in landfills, endangering not only the environment but also threatening human health. While legal and institutional frameworks are in progress, more effort is still needed to encourage recycling efforts in the Middle East.
As sustainability becomes a priority for governments and businesses in the Middle East, startups in the region are coming up with innovative solutions to repurpose waste. From creating construction materials to fashion apparels and agricultural products, discarded waste is now being given a new life in the region.
GOING GREEN
One startup that is making waves in the Middle East is TileGreen. Launched in Egypt in 2021, co-founders Amr Shalan and Khaled Raafat wanted to tackle the problem of recycling plastic in one of the highest-emitting sectors in the world, construction, by turning plastic bags into tiles.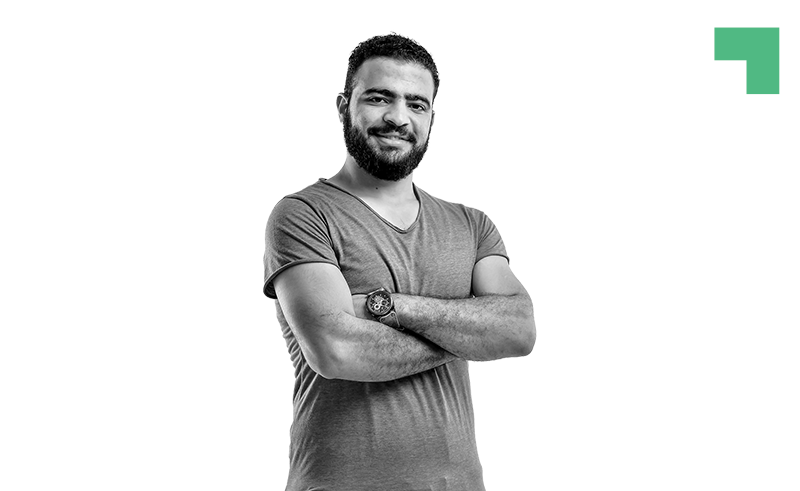 "Many types of plastic cannot be recycled," Amr Shalan, Co-Founder and CEO of TileGreen, tells StartupScene. "The solution is not to turn it again into plastic, or make more plastic products because the market is already rejecting these types of plastics. On the other hand, the construction industry suffers from environmental challenges. It lacks green building materials that are highly performing, economical, and that can be scaled."
Shalan estimates that emissions from cement used to build one tower is equivalent to driving a car for 12 million kilometres. "And that's only in cement," he says.
TileGreen works with waste collectors in Egypt to collect plastic bags before sending them to its factory to produce recycled tiles. The tiles are then sold to real estate developers and contracting companies for use in outdoor paving. To date, the startup has worked with renowned developers like SOSDIC as well as other leading players in the FMCG sector.
Since the beginning of 2023, TileGreen has recycled more than five million plastic bags, and aims to recycle five billion by 2025.
"The projects that we did are helping our customers reach their own environmental goals," Shalan says. "Customers need products like these because plastic is a global problem, and the lack of green building materials is also a global problem. It's therefore no surprise that companies are keen and interested in something like this. The market need is there."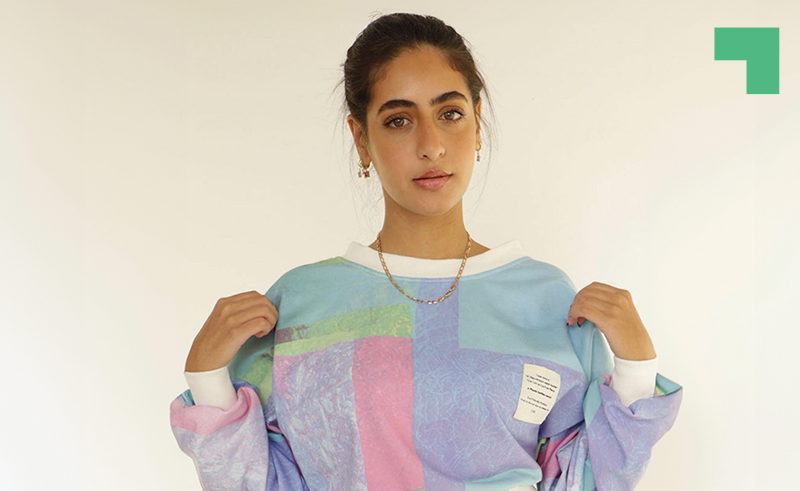 BECOMING ECO-CONSCIOUS
While a shift in market behaviour is apparent, it is still an uphill battle for some startups to get people on board the sustainability bandwagon.
Yara Yassin, co-founder of Up-fuse, an Egyptian startup that produces apparels and other fashion items from plastic bags, initially struggled to get her business off the ground. Since launching in 2013, appetite for eco-friendly products has been slow to come by.
"We have seen some shift in consumer behaviour," says Yassin. "When we first started, we were selling a bag for LE 250, and we would say it's recycled, but people weren't interested. Those who bought were environmentally conscious, but the percentage of people like that is not a lot, even today. So, we marketed the products as cool, unique so as not to capitalise on the eco-friendly aspect only."
For the startup to become financially viable, it strengthened its B2B arm to work with multinational companies and international organisations across the world. Today, it works with the UN, World Bank, and International Finance Corporation, as well as Nestle, Juhayna and Dell amongst others. "Our clients are top notch organisations that are looking to create impact through very simple things like giveaways, and things they use at their office," she says.
It is estimated that the startup has recycled more than 1.35 million plastic bags to date.
Alongside its B2B initiatives, Up-fuse is also continuing to expand its customer base by being present in key areas such as universities, health and wellness centres, and popular holiday destinations in Egypt like Gouna.
CHANGING LANDSCAPE
Sustainability may be slowly gaining momentum, but more effort is still needed to drive real change in the region.
The founder of DGrade, an Emirati company that makes clothes from plastic bottles, states that while there are some regulations in place when it comes to waste management, more needs to be done for businesses working in the green economy. "There are countries around the world that are subsidising the recycling sector," says Kris Barber, Founder and CEO of DGrade. "And I think that that is something that would really help, because to start making money in this space is very difficult if you haven't got an 'in' product. If you're just recycling material and selling it, then there's very tight margins."
Barber suggests for there to be rewards and regulations for recycling. "There are various initiatives that we would like to see, like the deposit return for example, which would encourage people to recycle, and on the flip side of that, there would be regulations," he says. "If people were dumping waste, they would be heavily fined for doing so."
With the cleantech industry poised for growth, it can give startups and businesses operating in sustainability a much-needed boost. According to the International Energy Agency (IEA), the global cleantech market is expected to reach $870 billion in 2030 from $122 billion in 2022.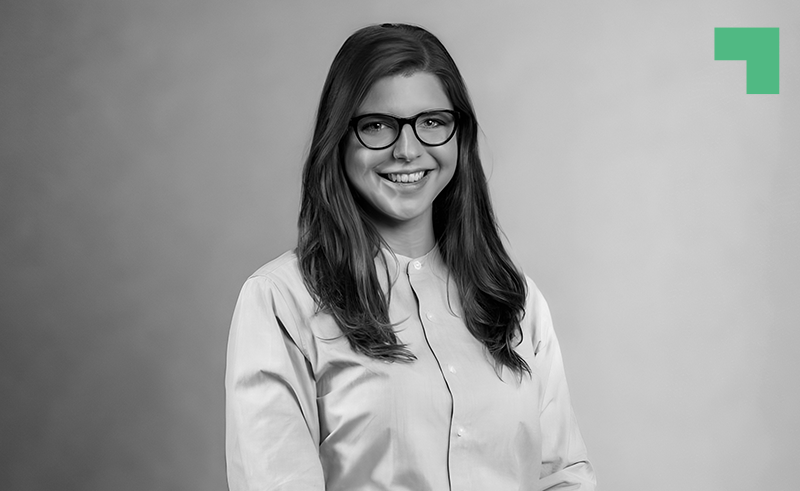 Indeed, Sabrina Vettori - co-Founder and CEO of Edama Organic Solutions, a Saudi-based startup that recycles waste and turns it into agricultural products - is already seeing change on the ground. Launched in 2017, the startup has a facility in King Abdullah University of Science and Technology (KAUST), and is planning to expand across the Kingdom in the next few years.
"At the beginning of this business, our first big challenge was really to convince people that sustainability did matter," says Vettori. "I think that people may have liked the idea, but nobody was interested in it at the time. But what really helped was that local entities and governments, as well as governments from around the world started taking steps towards sustainability, especially with mega projects and developments being implemented which put this issue at the forefront."
Saudi's NEOM project, which promises to be an environmentally sustainable city, is a beacon of hope for many green startups and businesses across the region. Encouraging economic growth while protecting the environment, the project is expected to provide ample business opportunities for startups operating in the green economy.
With the UAE also gearing up to host COP28 in November this year, it will further drive companies to take sustainability seriously, and support startups in providing innovative solutions and technologies in this space.
Sustainability, therefore, looks like it's here to stay. "In the next few years, once regulations and initiatives are in place, I think we will see an even stronger movement towards implementing sustainable solutions," adds Vettori.