It's MENA Climate Change Week, What Steps Has Egypt Taken So Far?
To celebrate the occasion, we rounded up some of the biggest green projects that Egypt has undertaken ahead of COP27 in Sharm El Sheikh.
MENA Climate Change Week has been bringing together change makers and politicians from around the region to talk about the future of our planet, and the positive steps that can be taken to save it. To celebrate the occasion, we rounded up some of the biggest green projects that Egypt has undertaken ahead of COP27 in Sharm El Sheikh…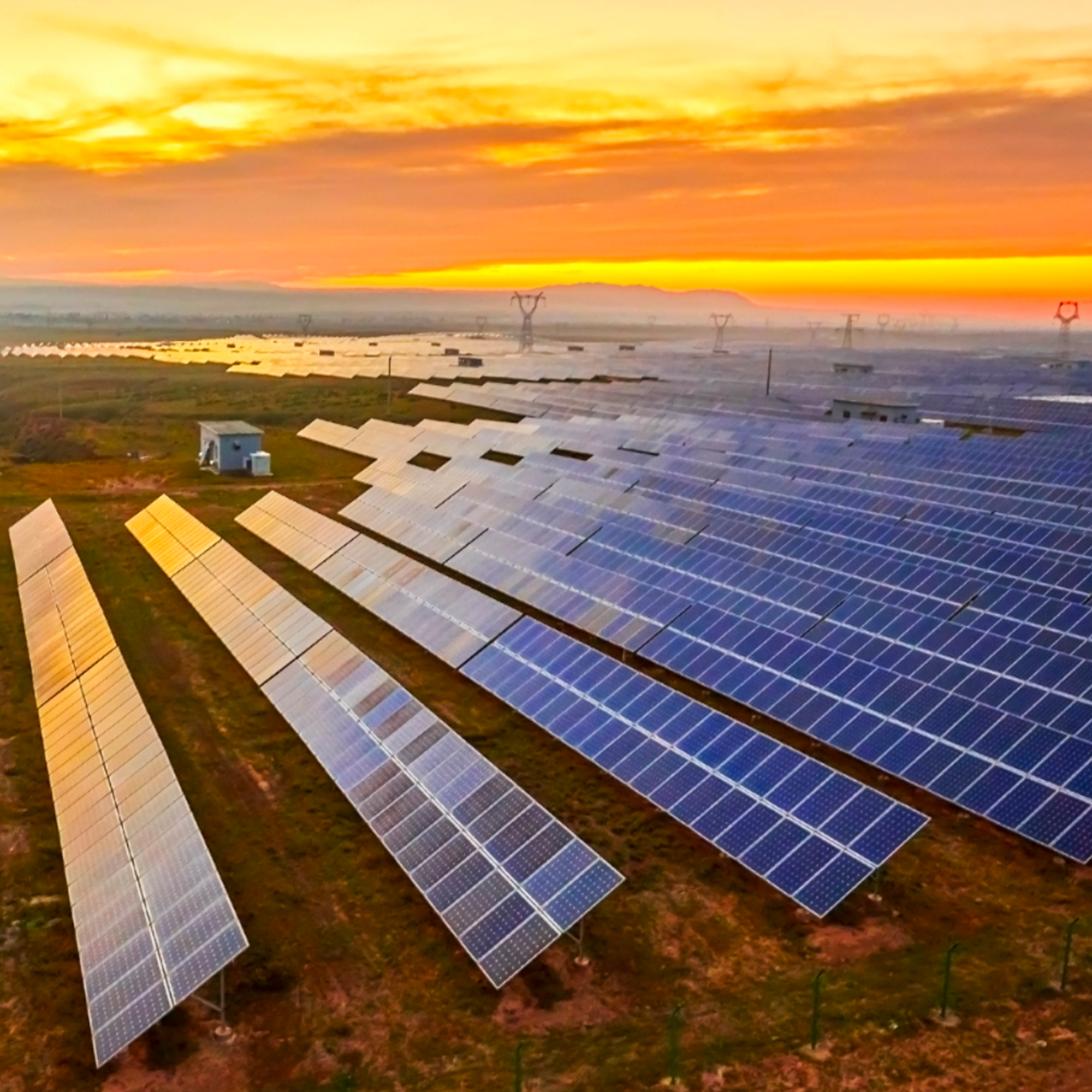 BENBAN SOLAR PARK
Located in Benban, Aswan, this photovoltaic solar park is the largest of its kind in the world. It is part of Egypt's Nubian Suns Feed-in-Tariff program which aims to generate 20 percent electricity from renewable resources by the end of this year. It became fully operational in 2019, it was partly funded by the World Bank, which invested USD 653 million in the project through the International Finance Corporation.
BAHR EL-BAQAR WASTEWATER TREATMENT PLANT
This is the world's largest wastewater treatment plant and holds the Guinness World Record for the title, with a production capacity of 5.6 million cubic metres per day. More recently, it earned a second Guinness World Record for largest sludge treatment plant, due to a solar-powered sludge drying system that's 250,000 square metres large. Inaugurated in September 2021, the plant was built at a cost of EGP 20 billion.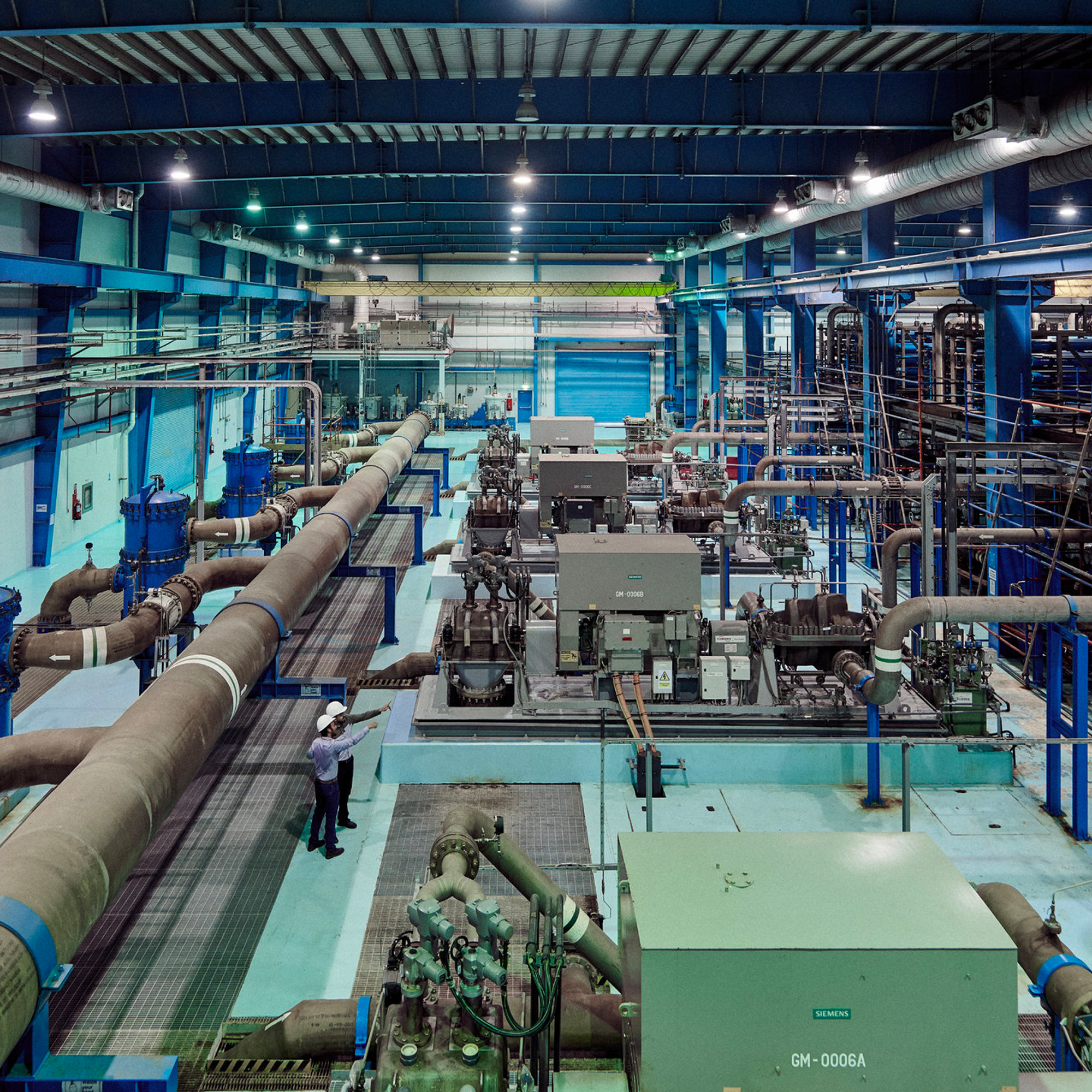 NEW ALAMEIN CITY ATMOSPHERIC WATER GENERATOR
The USD 3.4 million water generator is being established in New Alamein City, and will be capable of producing 50,000 litres of drinking water per day. The developments mark a diversification of water provision beyond conventional sources, an important measure to combat water scarcity, along with the seawater desalination plants generating drinking water across the North Coast and New Alamein.
EGYPT'S FIRST GREEN HYDROGEN PLANT
Orascom Construction PLC has joined a green hydrogen consortium which will oversee the development of Egypt's first green hydrogen production facility.The facility will include a 100-megawatt polymer electrolyte membrane electrolyzer, making it not just the first electrolyzer in Egypt, but the largest independently owned facility worldwide.The green hydrogen produced by this facility will be used as feedstock for an ammonia production facility in Ain El-Sokhna, for up to 90,000 tonnes of green ammonia.Orascom is slated to execute the work locally, bringing the facility online before the start of the global climate change conference COP 27 at Sharm El Sheikh in November 2022.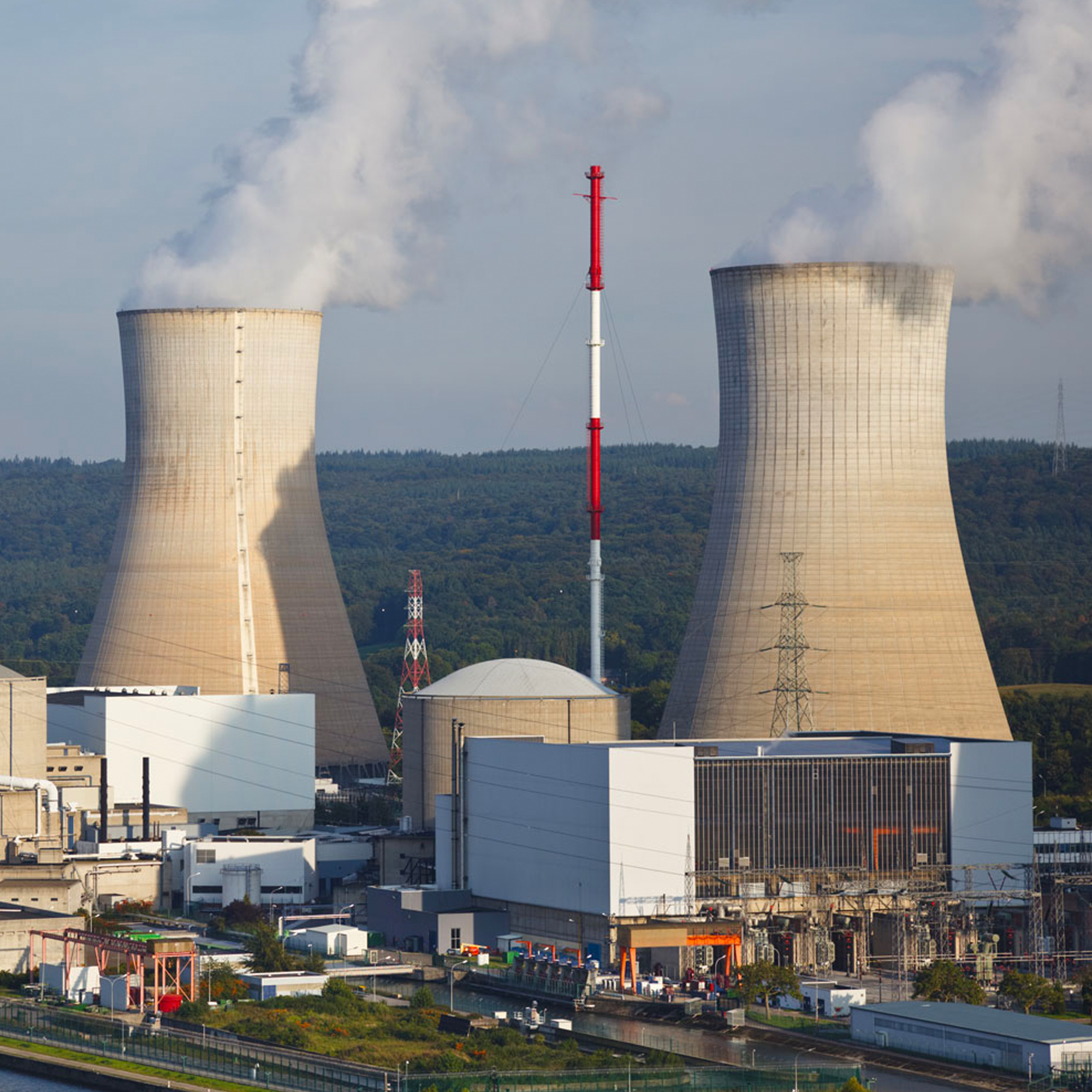 EL DABAA NUCLEAR POWER PLANT
Valued at USD 30 billion, El-Dabaa Nuclear Power Plant is currently the continent's biggest nuclear power project and Egypt's first plant of its kind. The project is being developed in Matrouh governorate on the Mediterranean coast, 250 kilometres west of Alexandria. The construction permit for the first unit of the plant is expected in 2021 and the commissioning of the first unit is expected to begin in 2026.
AL MAHMASA WASTEWATER TREATMENT PLANT
Ismailia's Al Mahmasa plant for the treatment and recycling of agricultural wastewater was named the Best Global Recycling and Water Use Project of 2020 by Capital Finance International. The project, which opened in April 2020, was constructed by Hassan Allam Holding and Metito Africa.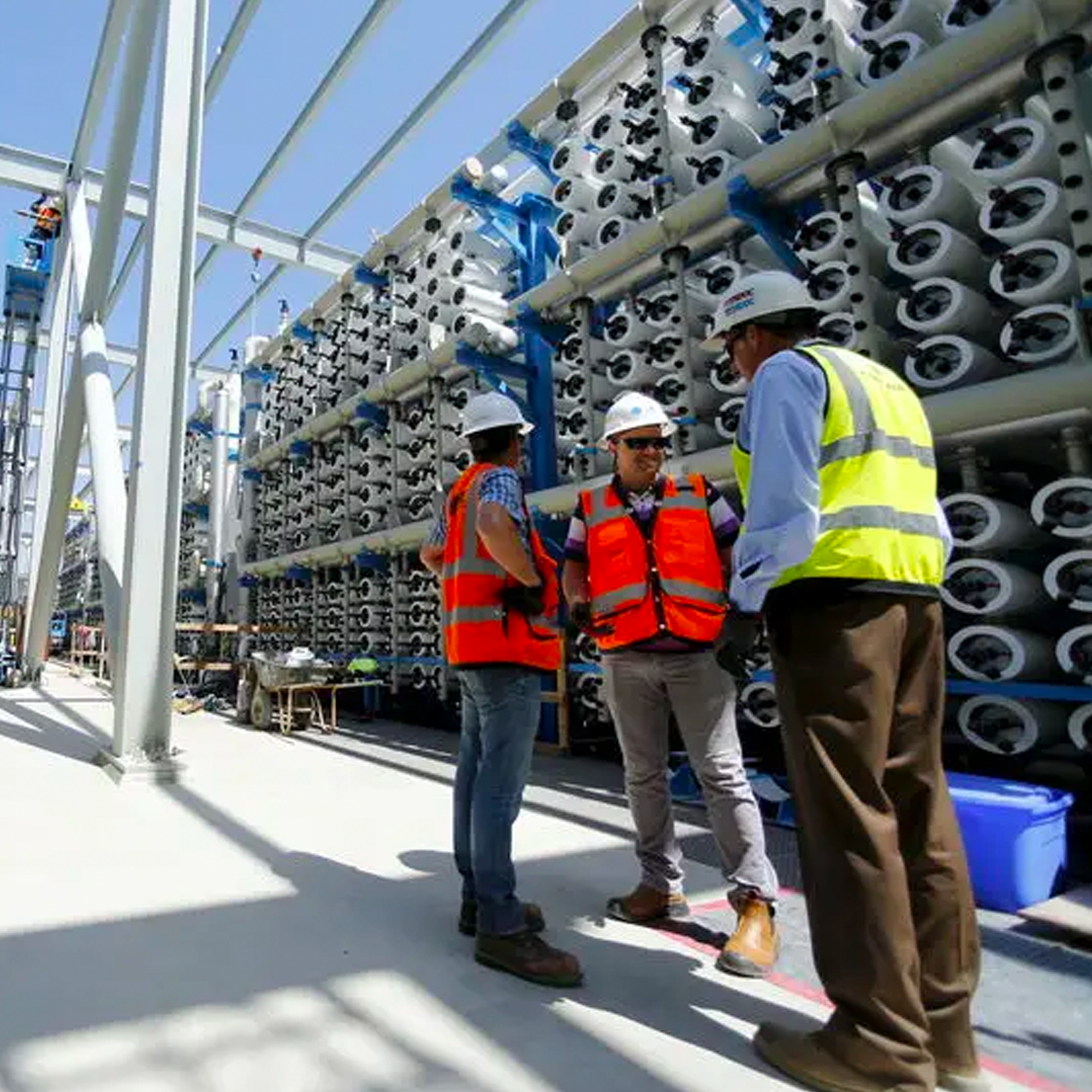 NORTH SINAI WATER DESALINATION PLANT
North Sinai is building the largest desalination plant in Africa and the Middle East at a cost of USD 97 million, just north of El Arish city.The plant will be able to supply clean water to homes across the governorate, including in the capital El Arish, Sheikh Zuweid, Rafah and central Sinai through its main lines, with a production capacity of 100,000 cubic metres of water per day during the first phase, and 300,000 cubic metres of water per day upon completion of the second phase.
NEW DELTA AGRICULTURAL WASTEWATER PLANT
A gigantic agricultural wastewater plant is being constructed in New Delta with a EGP 60 billion budget. The plant will be able to desalinate water that's been used in farms, which can then be reused to grow more crops.The plant will cover the water needs of more than one million feddans of agricultural land. This initiative is part of a larger green reform programme from the Ministry of Agriculture to improve farmers' quality of life in rural Egypt by keeping water scarcity at a minimum.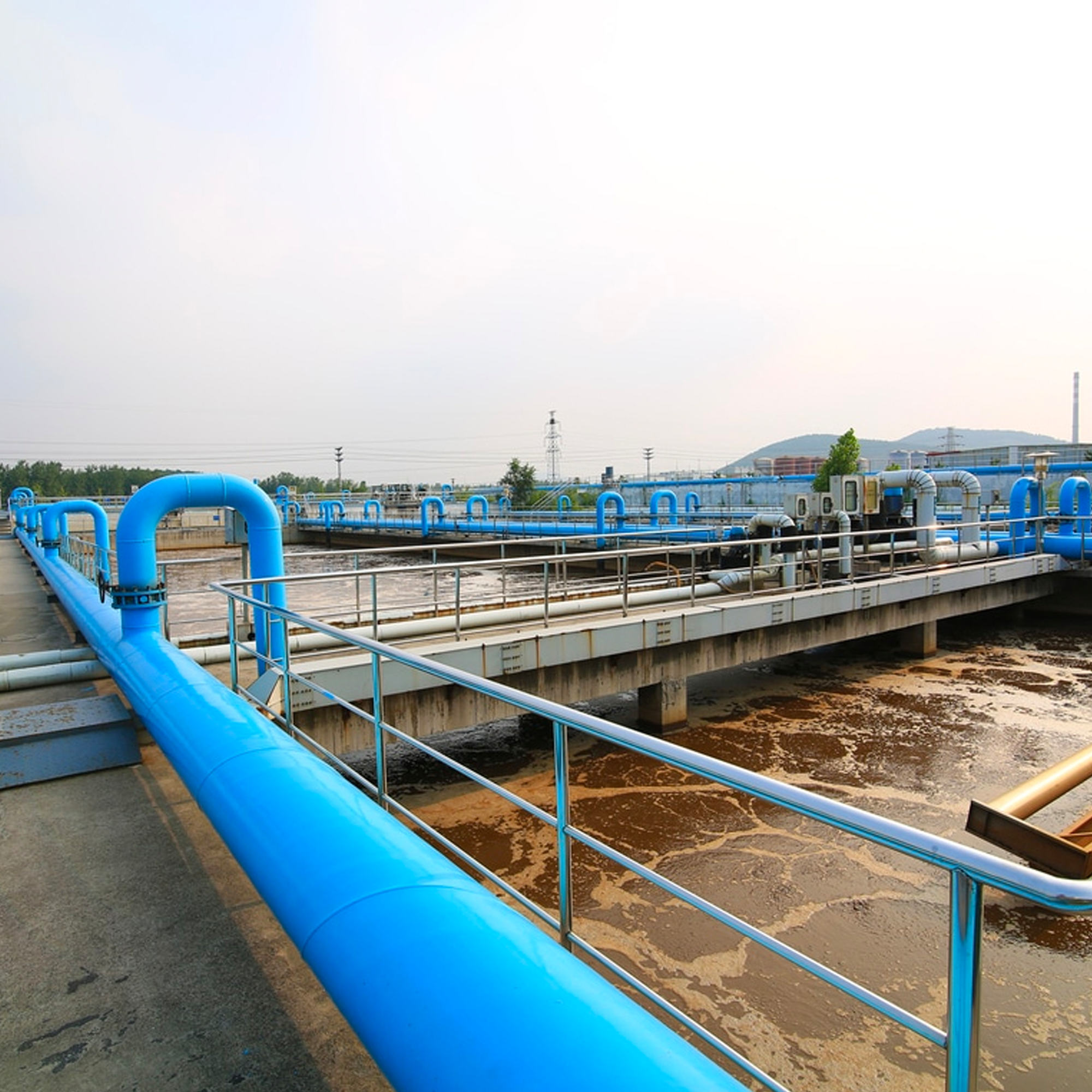 SUEZ CANAL METHANOL PLANT
The Suez Canal Economic Zone is establishing an international methanol and ammonia production plan in Ain El Sokhna's port and industrial complex, along the Red Sea's western shore.The new project will cost USD 2.6 billion and will be implemented over two phases. The first phase will be completed by 2025 at a cost of USD 1.6 billion. The remaining USD one billion will be poured into the second phase which will take three years to complete.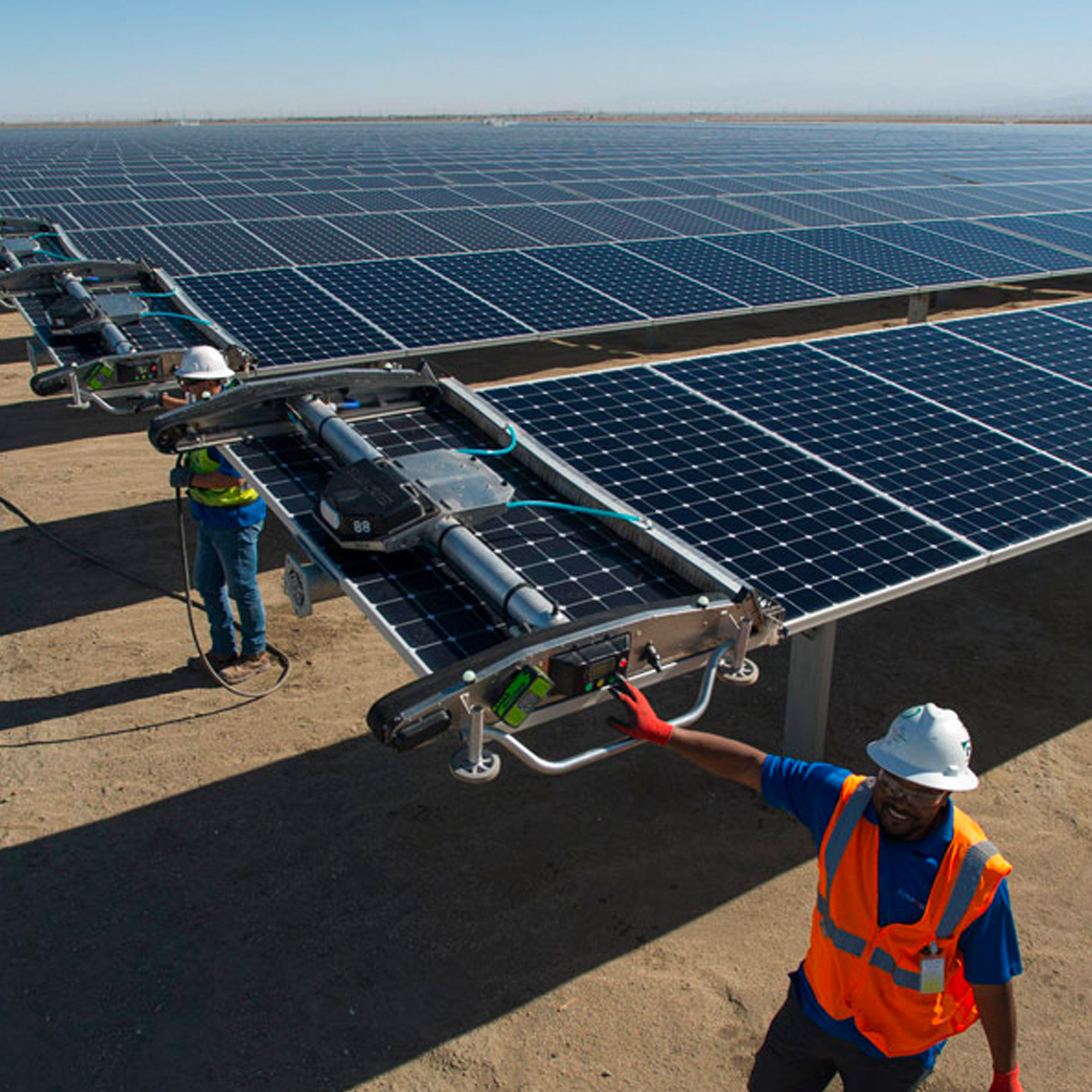 KOM OMBO SOLAR PARK
Kom Ombo Solar Park is going to add 200 MW of energy capacity in the country, further diversifying the energy mix in Egypt and promoting private-sector participation in renewable energy fields. Egypt's largest private solar power plant, Kom Ombo, secured a USD 114 million financing package in 2021 from the European Bank for Reconstruction and Development (EBRD), the OPEC Fund for International Development, the African Development Bank, the Green Climate Fund and the Arab Bank.