Need More Moon Knight? Here Are Six Titles Inspired by Ancient Egypt
If Marvel's latest series got you wanting to remain immersed in Ancient Egypt's mythology and wonder, these series, films and video games will have you scratching that itch to satisfaction.
The season finale of Moon Knight is dropping tonight, and with its conclusion comes a very important realisation: Ancient Egypt is freaking cool. It's no secret that foreign productions like to have fun with our myths and legends, and while some cases may be seen as appropriation, others show how our ancient history is in fact a source of inspiration. If Moon Knight has you feeling that itch for more of the same, here are six series, films and video games that will have you scratching it to satisfaction...
THEODOSIA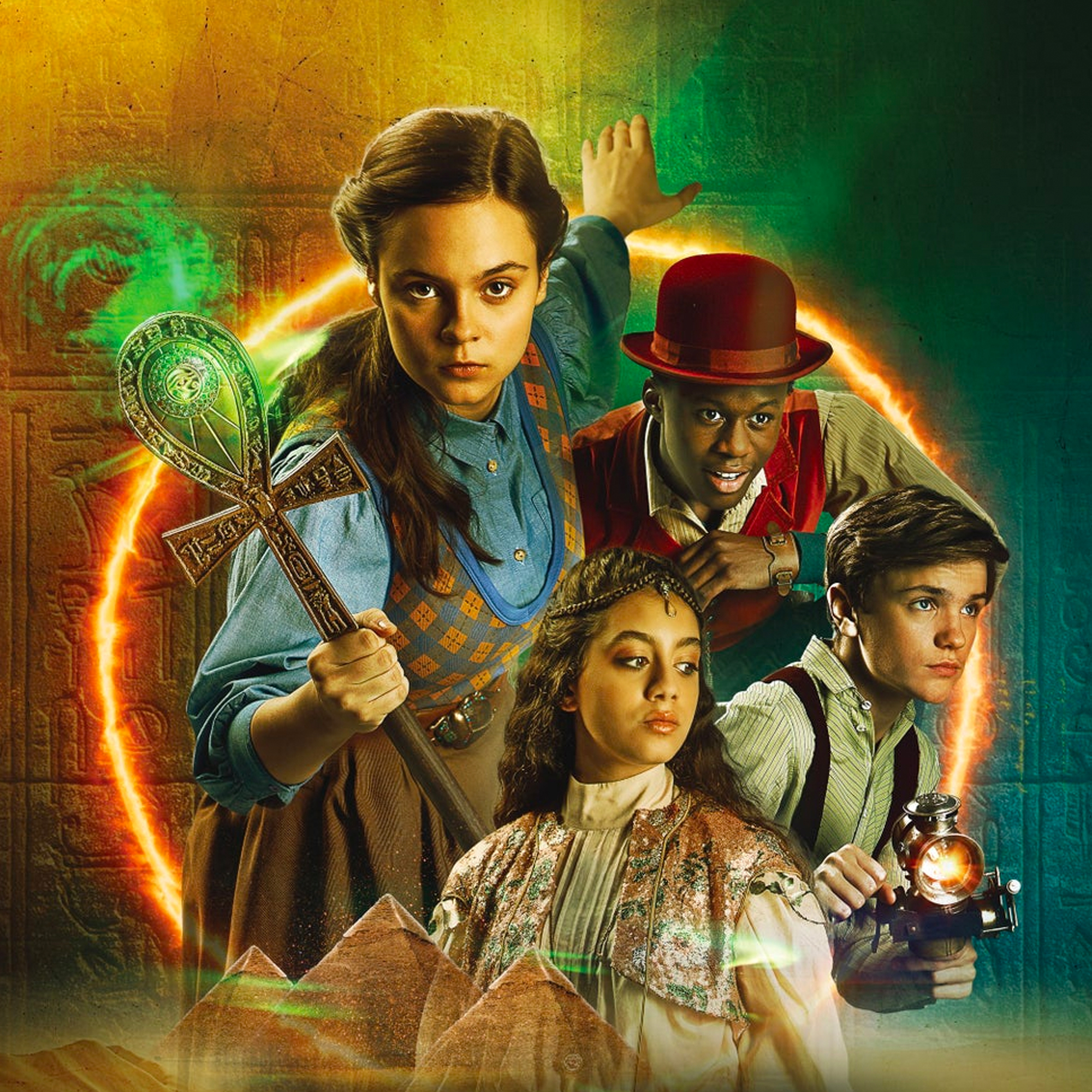 Based on the children's book series of the same name, Theodosia is an HBO Max original series about a clever young girl who loves Egyptology - especially since her archaeologist parents run London's Museum of Legends and Antiquities. Shenanigans follow her as she runs into a fantasy adventure filled with Ancient Egyptian sorcery and curses alongside her little brother, her best friend, and an Egyptian princess. Just like Moon Knight, Theodosia recently came out in March 2022. And just like Moon Knight, it also features genuine Egyptian talent; the aforementioned Princess Safiya is played by actress Yasmina El-Abd, who you may recognise as Zeina from Netflix's Finding Ola!
ASTERIX & OBELIX: MISSION CLEOPATRA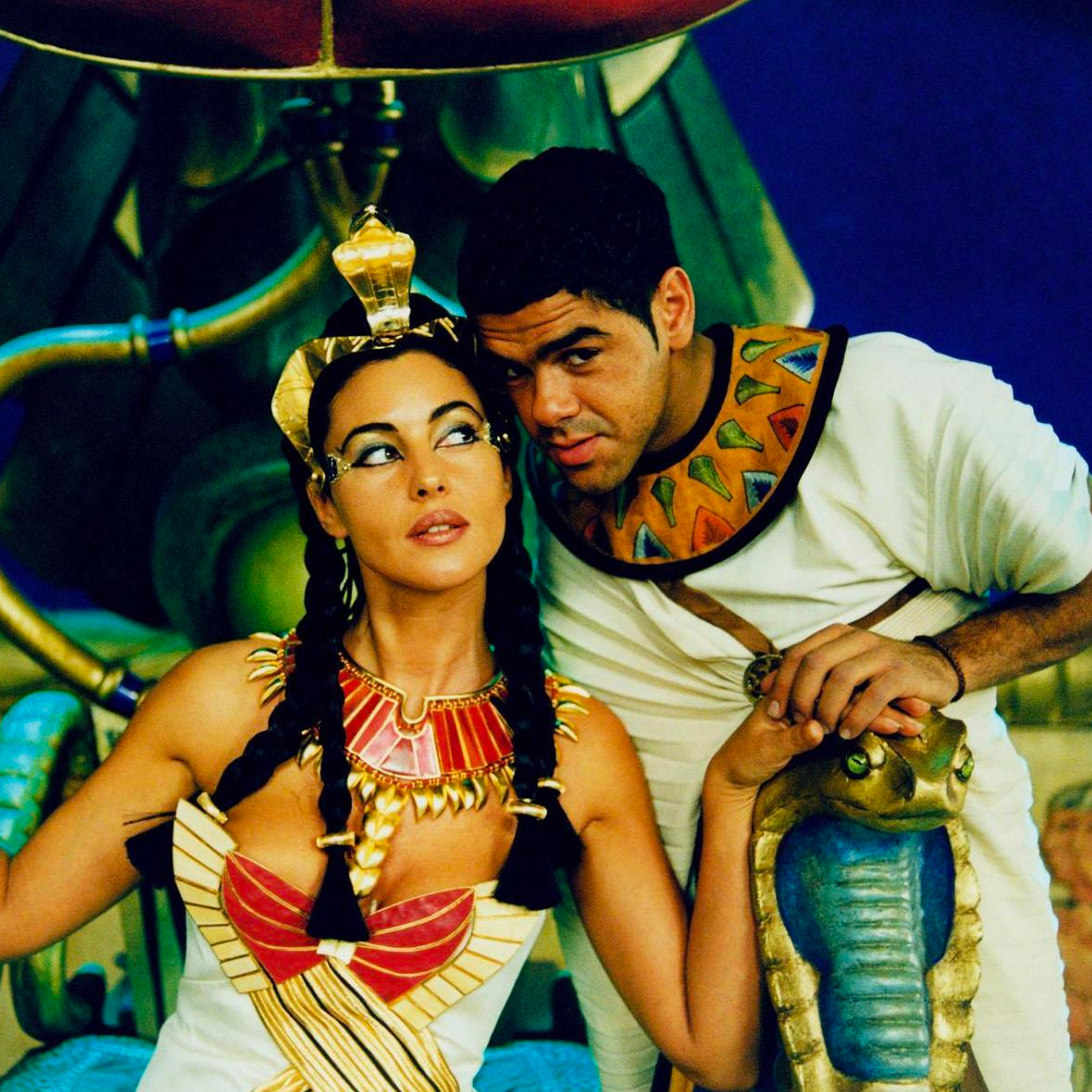 Chances are you already know that Asterix & Obelix is a classic comic series, following the adventures of a pair of indomitable Gauls. This film though takes everything to the absolute next level. At the time of its release in 2002, it was the most expensive French movie ever, starring celebrated actors like Gerard Depardieu and Christian Clavier, as well as big names like Italian actress and model Monica Bellucci as Cleopatra. It's still France's second-most successful film of all time, and it's easy to see why. Slapstick comedy is combined with references both modern and historical that feel as clever as they are funny.
AMERICAN GODS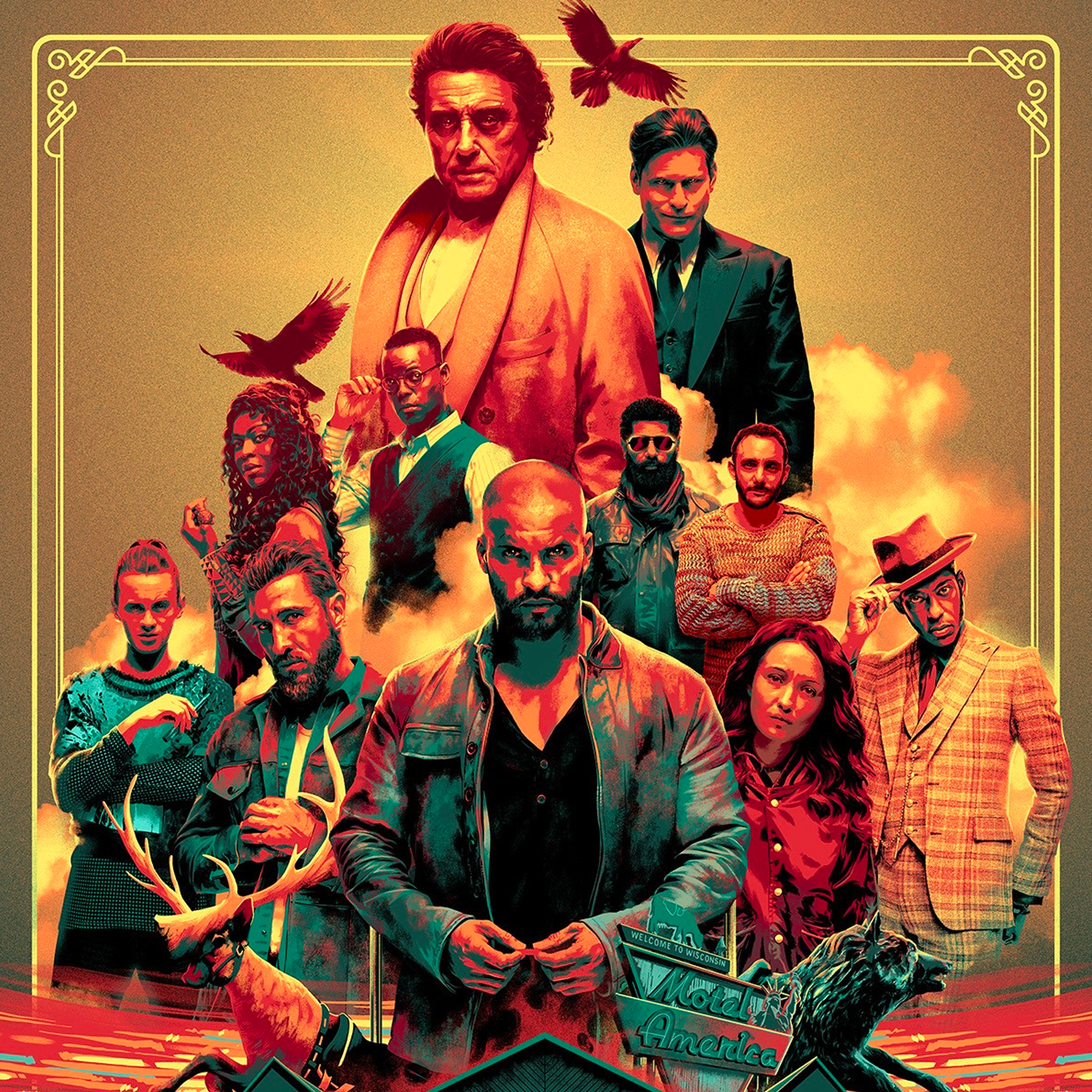 For something a bit more serious, American God is the live action adaptation of the novel of the same name by Neil Gaiman. It's not specifically about Ancient Egypt; as the name suggests, it's set in America in a universe where all myths and legends are real, so long as people still believe in them. But as faith becomes replaced by media and technology, one man finds himself recruited by the old gods - including the likes of Anubis and Thoth - as they seek to protect their existence and influence a changing world.
ASSASSIN'S CREED ORIGINS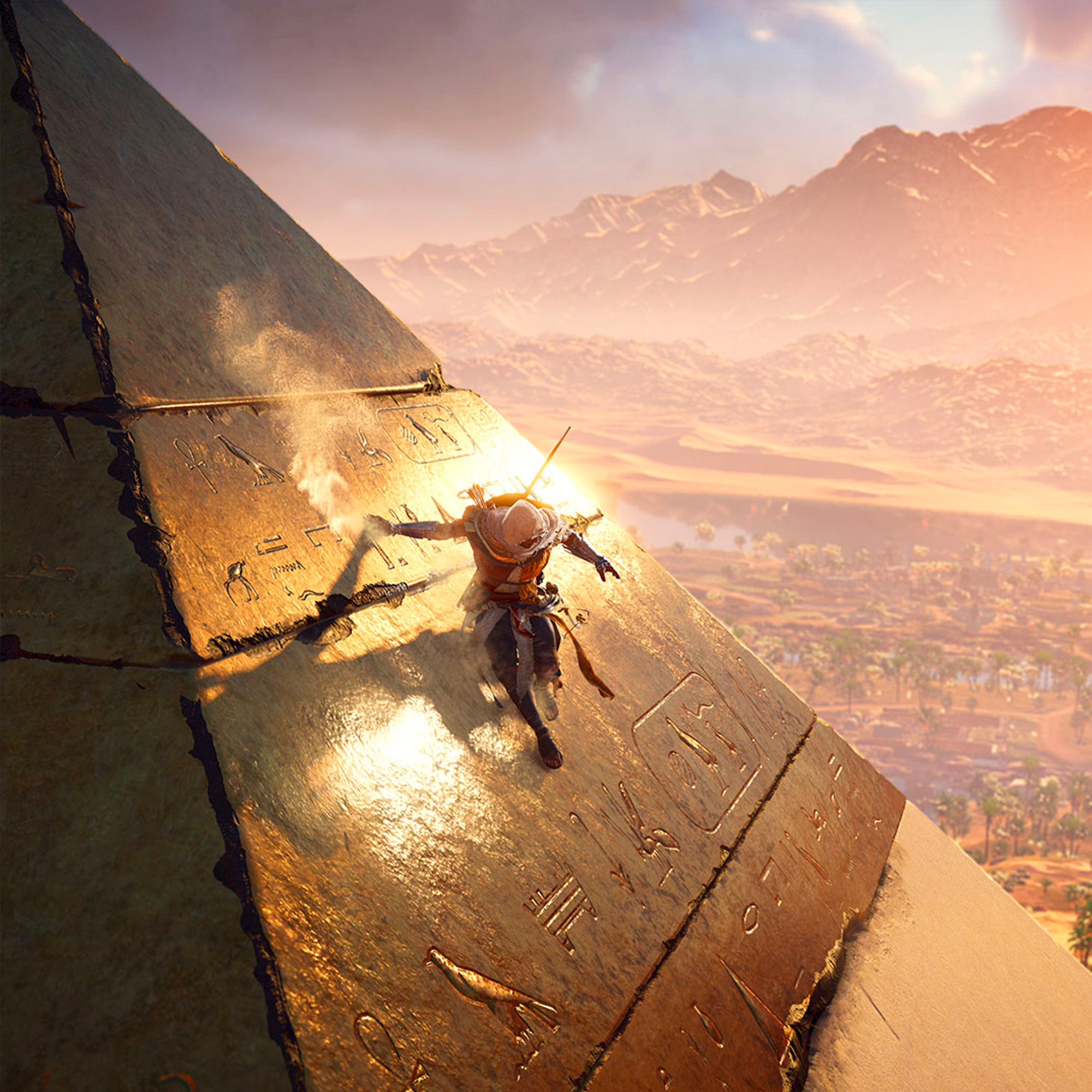 Now if you REALLY want to dive into Ancient Egypt and nothing BUT Ancient Egypt, this has to be the most immersive experience you could ask for. A prequel to Ubisoft's famous Assassin's Creed video game series, Assassin's Creed Origins bring you back to the very beginning of the Assassin Brotherhood, where you play as a warrior from Siwa. And yes, while his quest for vengeance across Ptolemaic Egypt is very well-written, that's not the main reason it's on this list. The environment is the star. The game's world has been meticulously crafted by the studio, which consulted Egyptologists, historians and universities to bring the era's architecture, wildlife and population to life as faithfully as possible. The developer even released a version of the game called 'Discovery Tour', which puts the violent gameplay on the shelf and instead takes you on a series of educational guided tours throughout the virtual land. If you ever wanted to explore Ancient Egypt, this is your ticket.
AGE OF MYTHOLOGY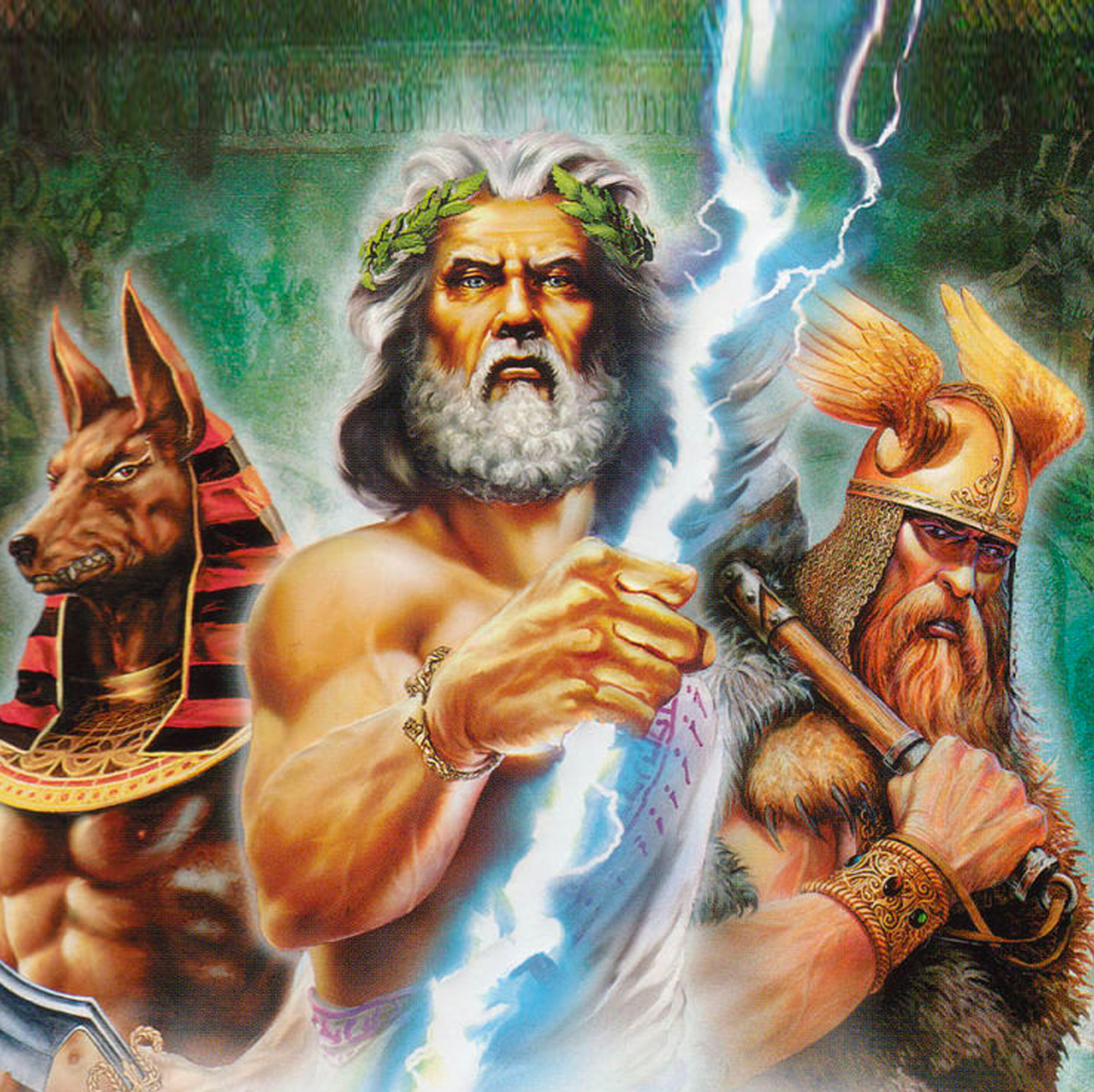 Age of Empires but let me call upon the powers of Horus to smite my enemies, thank you. An oldie but a goodie, this game is utterly seeped in legend. You can choose one of three factions - Greece, Norse and Egypt - and control an army of ancient warriors and mythological creatures. It's not just about the window dressing, either. When you select any unit in the game, you can read more about the historical events or mythological stories that inspired them. It might be a sneaky way to slip a genuine history lesson into our video games, but we're not complaining.
CLEOPATRA IN SPACE
Sometimes you're not in the mood for history lessons. Sometimes you just want to have fun space adventures with a time-travelling teenage Cleopatra. Loosely based on a graphic novel series by Mike Maihack, the series follows young Cleopatra as she is pulled through a space-time portal and is thrust onto an alien planet filled with talking cats. After making friends with a bubbly fish girl and a shy cyborg boy, Cleopatra joins an intergalactic academy called P.Y.R.A.M.I.D. where she learns to protect the universe from the evil conqueror Octavian. Between its hive-mind insect people and telepathetic space shark ninjas, what this series lacks in historical accuracy it makes up for with sheer Saturday Morning Cartoon vibes. Plus the art style is SUPER cute.