9 Things You Need to Absolutely Do at Cairo Bites 7th Edition
Congratulations, you're now ready for day two.
Okay so, now that we've been to the country's biggest food festival, we've got some Cairo Bites tea that we totes need to spill. Yup, we've done the homework so you know what to do on day two -- from finding out about all the delish spots to tips on how to make your experience a whole lot better and so much more. Without further ado, here are all the things you need to eat, see and experience at CB, hunty.
Have a pretzel or ten from Auntie Anne's
Because one is obviously never enough.
Watch Mohamed Salah aka 'Meat King' werk his magic
The ultimate meat stan Mohamed Salah will be giving out tips and tricks on how to make the ultimate steak.
Have some dawgs from Flying Dogs
You could never go wrong with hot dogs tbh.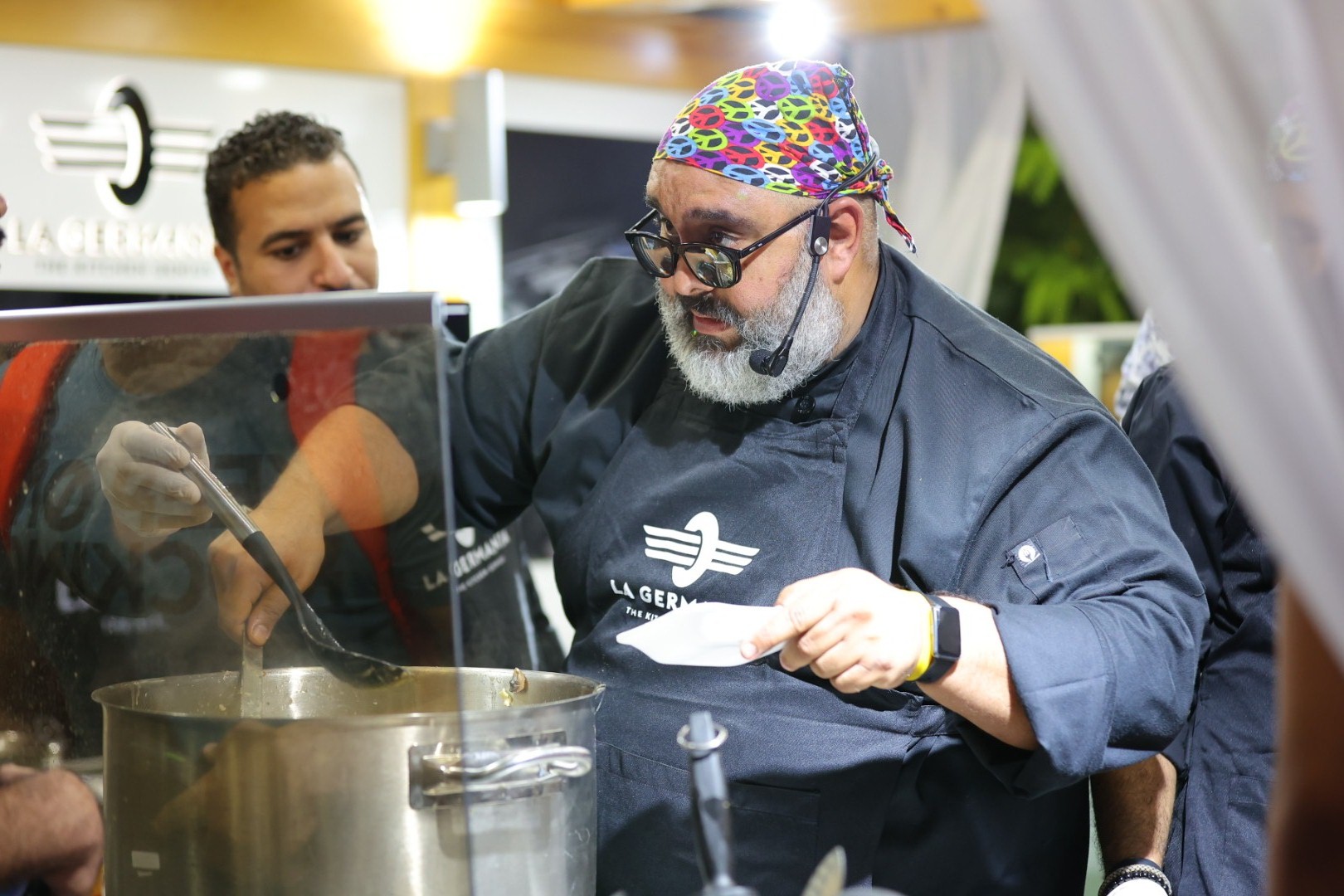 Mohamed Salah at Cairo Bites
Spend some quality fam time with, well, Daddy's
No, but really, this counts as family time.
Pasta la vista from Pasta 2 Go
They have Cheetos mac n' cheese.
Make cupcakes with your little ones
You can basically pop down to the kids zone and make actual cupcakes with your younglings.
Live your best picnic life
Get a mat and you're sorted.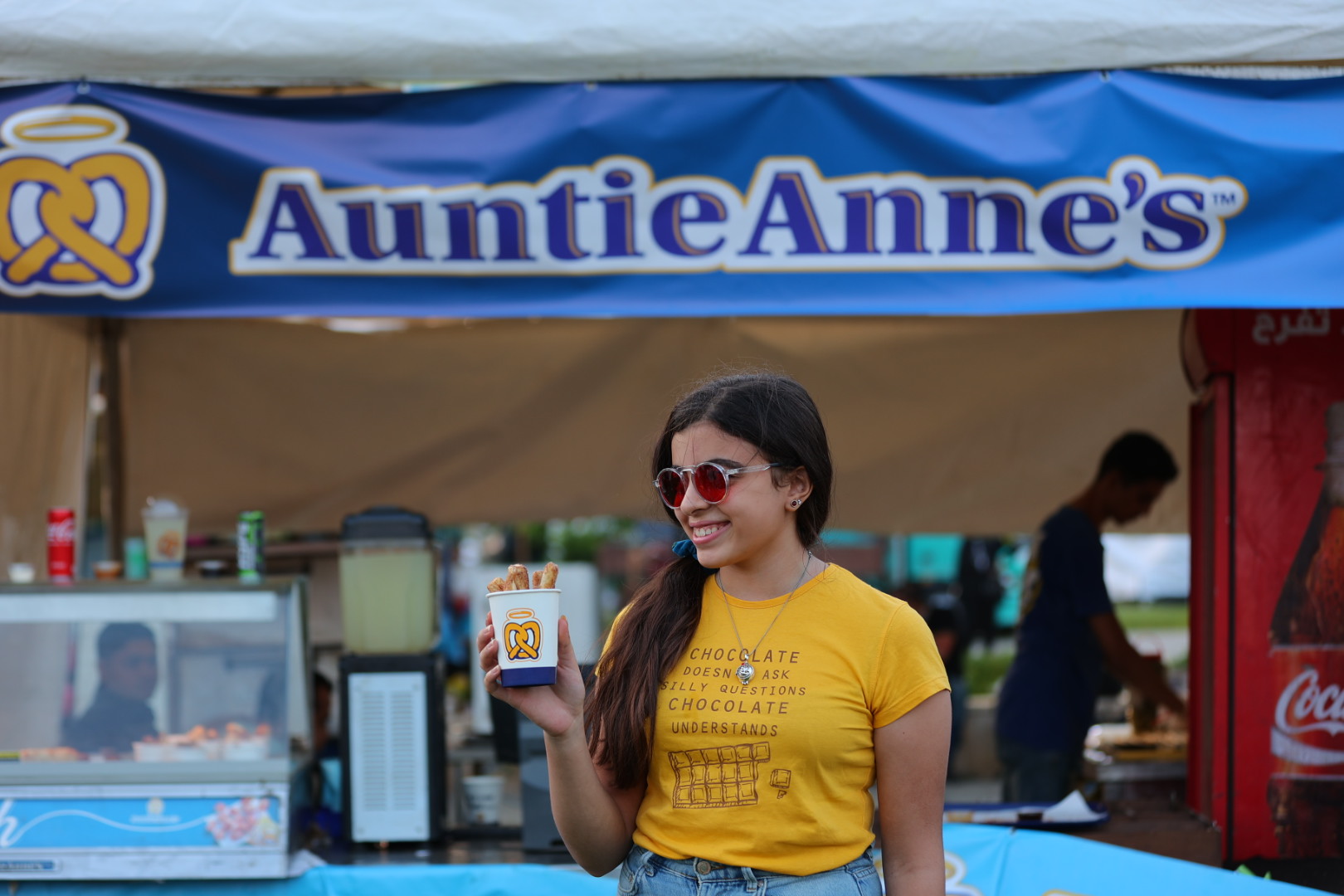 The Auntie Anne's booth at Cairo Bites

Get your healthy game on with The Healthy Corner
Just because you're at Cairo Bites it don't mean that you can't stay healthy, sis.
Finish off with some ice cream from Bouza Roll
You can now leave with a very, very happy kersh.