A Moment on the Lips & the Hips With Malouka Eats' Healthy Ice Cream
Back off regular ice cream, because this ice cream selection is holier (and healthier) than thou.
Every hot girl knows that having constant tummy pains is just part of the package, and it's a small price to pay for the lavish lifestyle of iced coffees and french pastry we all love to live. Sure, consuming dairy on a daily basis is horrible for our guts, especially PCOS girlies' guts, but life outside the cowspiracy seems bleak and tasteless. That is until Malouk, the foodie taking the health and wealth scene by storm, brought colour into our dreary dairy-and-gluten-free lives with her homemade ice cream.
Malak realised one crucial fact a few years ago, and it's that ice cream is absolutely essential for survival (a fact also realised by our lactose-intolerant girlies who take it like champs and suffer later). "No one should be barred from ice cream," explains Malak El Sekaly, "It's just not fair, it's one of the happiest foods." As a licensed health coach, the 24-year-old took it upon herself to perfect a delicious and creamy ice cream recipe that is free of dairy, gluten, and sugar. Malouk succeeded in figuring out a concoction that is both nourishing and lip-smackingly good and proceeded to experiment with an array of flavours perfect for the classic crying-in-front-of-the-TV night-in.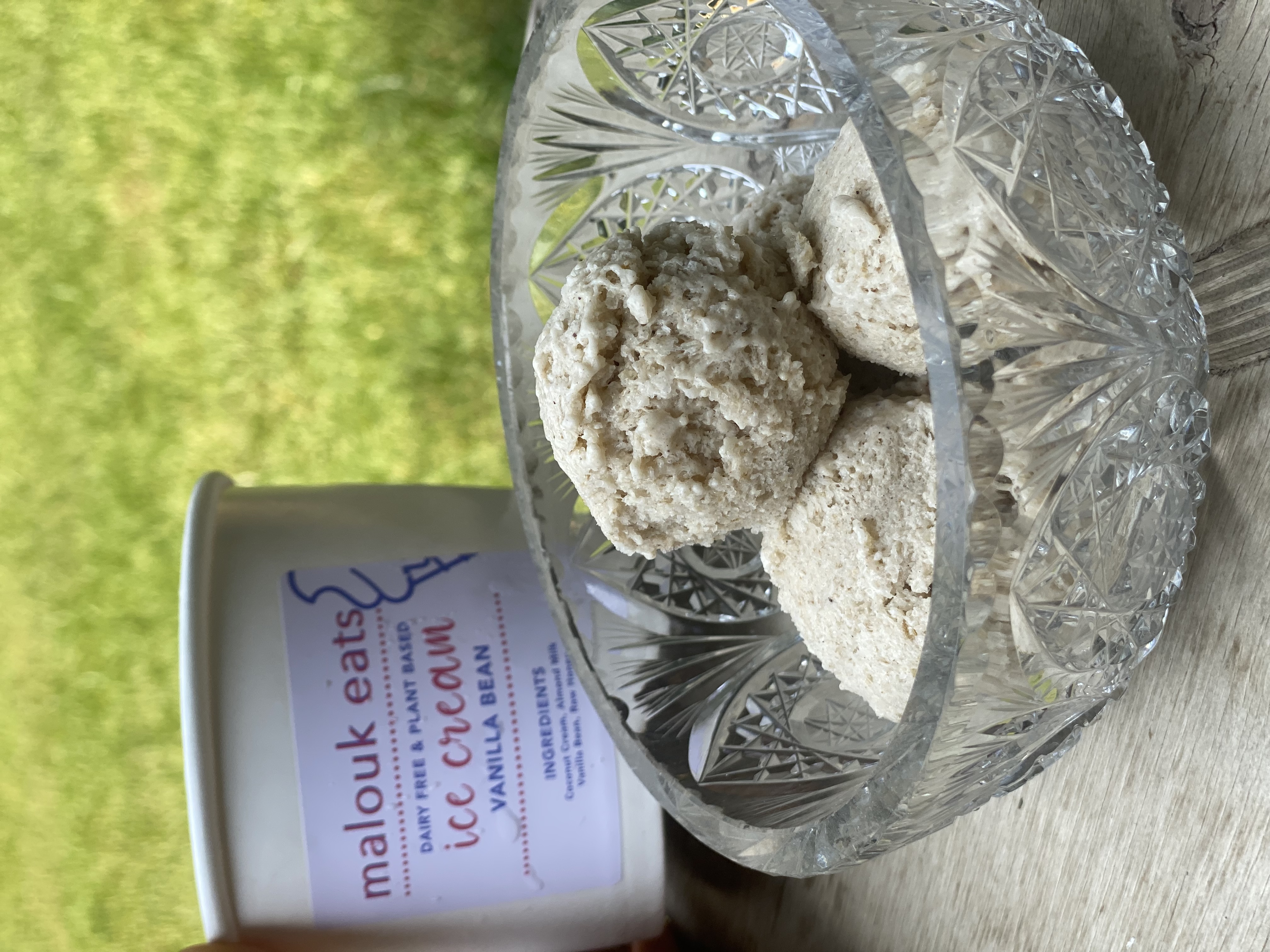 Malouk's range of flavours is impeccable, but because they're made with fresh and all-natural ingredients, some flavours are harder to catch, like the limited edition Mango Sorbet, Creamy Cantaloupe, and Candied Watermelon, all of which feature seasonal summer fruits. Fear not though, because we have info that Malouk's team has exciting winter surprises for our ice cream fi December, ice cream fi Gleem.
Not only do her recipes incorporate value and flavour for a holistically nutritious treat; but they were also taken a step further for active-ingredient-based healthy ice cream. The Cleansing Charcoal ice cream, for example, is black ice cream for both your Instagram feeds and irritated bowels, combining 100% natural charcoal with a creamy coconut flavour, to provide you with the benefits of the liquorice flower without the…acquired taste. Yes, it's that easy.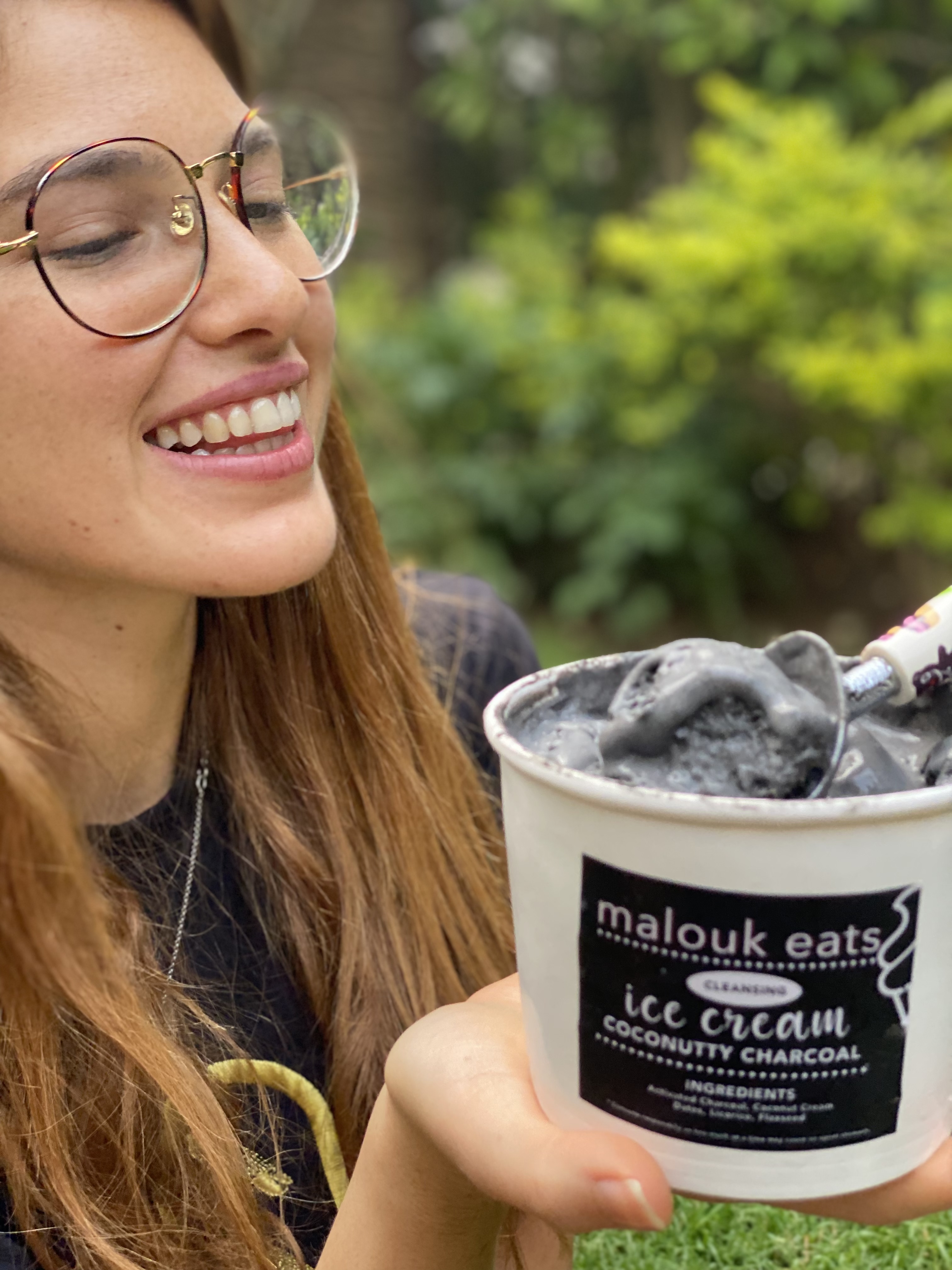 What started as a Lebanese Bouza-inspired pistachio mastic ice cream she created for her dad's birthday grew into a passion for a dessert that allows people with chronic illnesses to experience the joy of ice cream, children to have sugar-rush-free fun, breastfeeding moms to enjoy a sweet treat, and people fasting to have easier access to dessert. In short, Malouk has succeeded in spreading the joy of ice cream to a wider community, and we can't help but bask in her revelation.
All of the Malouk Eats products are natural, free of additives, preservatives, and artificial colouring. "We're a very small team and we hand-make everything with love. There's so much effort poured into everything, from making stickers to recipe development to delivery." Malouk Eats is currently delivery-based, with deliveries available all over Cairo.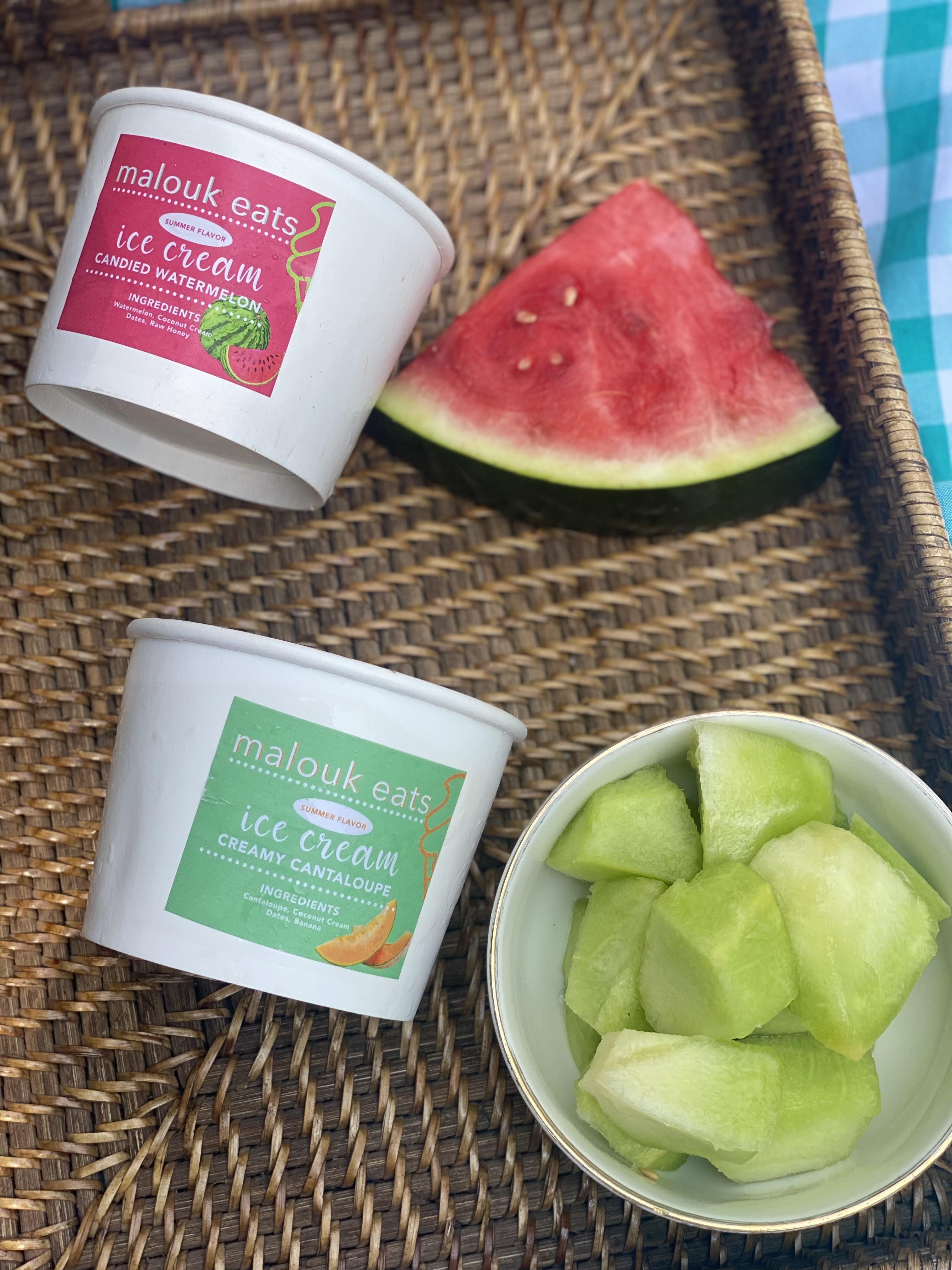 They're also available at any of the SELF branches in Sahel and at Alexandria's Healthy Hut.
P.S. This is a secret, but for special events like weddings and birthdays, you can ask the team at Malouk Eats to create undetectably healthy ice cream tarts and more! You're welcome.