Abdel Rahim Koueider Finally Lands in Alexandria
It's a beautiful day for Alexandrians everywhere.
It's a beautiful day for Alexandrians – especially for ones that live there – because as of right now, Egypt's iconic shop for everything sweet Abdel Rahim Koueider has decided to open up a new branch in the pearl of the Mediterranean.
With summer just knocking on our doors, you might think it's a bit dangerous to have an iconic dessert spot waltz into your territory and potentially ruin all your formet El Sahel plans. However, we here at SceneEats don't live life like that no more, and neither should you. In fact, we recommend having their basbousa bel eshta and konafa bel cream for a much more elevated summer experience.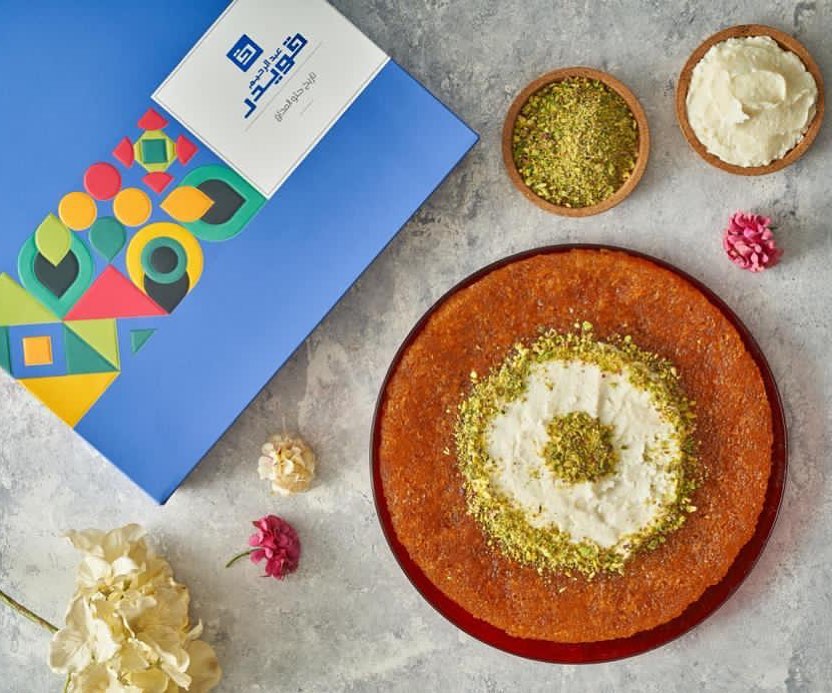 The shop has been synonymous with sweets for as long as anyone can remember
Located on Sidi Gaber Street, the patisserie aims to expand with another branch (or a few) in the near future, and we can't help but feel excited for them.