Akemi Is a Pyramid-Side Restaurant With Bougie Asian Food
Sushi served with a panoramic view of the pyramids? Yes, please.
There's been a bunch of new spots opening up by the pyramids, tantalising us with their extraordinary views. But, a lot of the time, good view = poor food and service. We get it (we actually don't though), people come for the view, not the food itself, so places compensate. But that's not the case with the latest spot to pop up at the Giza Pyramid Complex, Akemi.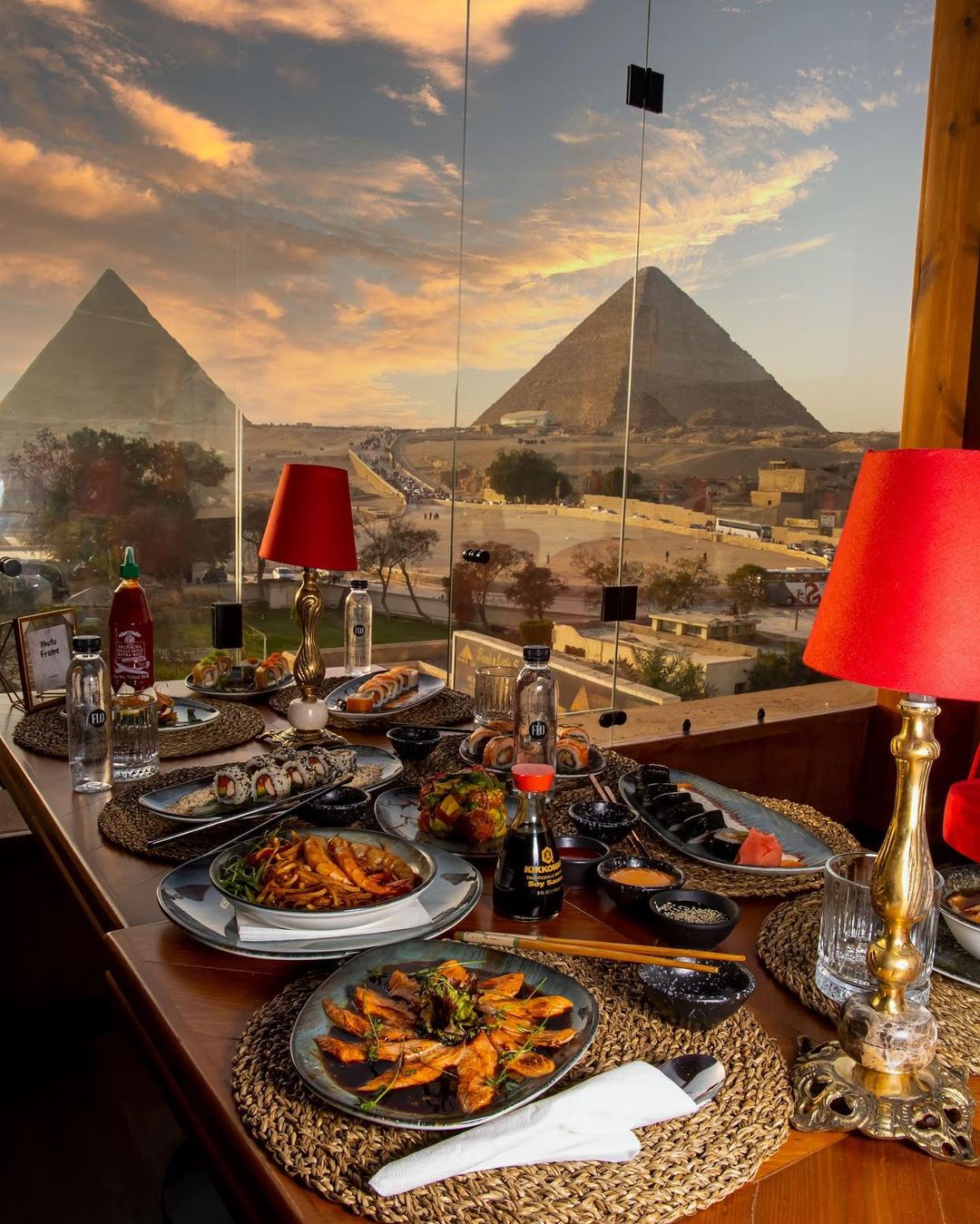 Akemi is bringing you fine-dining Asian cuisine plus bougie-AF sushi right to the heart of the Pyramids. Sushi by the Pyramids? That sounds like it should be illegal. Enjoy their delicately hand-crafted rolls and expertly-curated fanfare of luxurious Asian cuisine.
Soak up the atmospheric surroundings of the pyramids-view rooftop terrace while enjoying their colourful array of all your sushi faves from fresh sashimi to temaki to nigiri to hoso maki, their menu has something for everyone. But honestly we may not even make it to the sushi, because their apps sound divine. Their exotic apps include an intriguing sashimi cocktail, Japanese noodles and seared salmon or tuna. Feeling really adventurous? Their toro mango dish is a mouthwatering combo of fresh seared fatty tuna paired with a refreshing mango black pepper sauce.
Akemi is the perfect spot for a cute date or just a night out by the pyramids with the BFFs. Be sure to catch the sunset and bask in those panoramic views while chowing down on some fine ass sushi.