Anzu Is Set to Elevate Heliopolis' Wine & Dine Scene
The new spot is truly giving 'a kiki is a party for calming all your nerves' vibes.
This just in! A new innovative spot just recently opened on a rooftop in Heliopolis, and her name is Anzu. The reason we chose the word 'innovative' to describe such place heavily falls onto the fact that Anzu pledges to serve you a visual and audible experience the second you enter. The place has an abstract interior that is totally Insta-ready. What makes it pop, however, are the astonishing geometric shapes with neon lights that are embedded inside the walls that will surely be hovering on top of you as you sip on your cocktails – totally setting the bar high for her peers with their modern approach that's elevating your basic wine and dine game. Are we here for it? Yes, duh.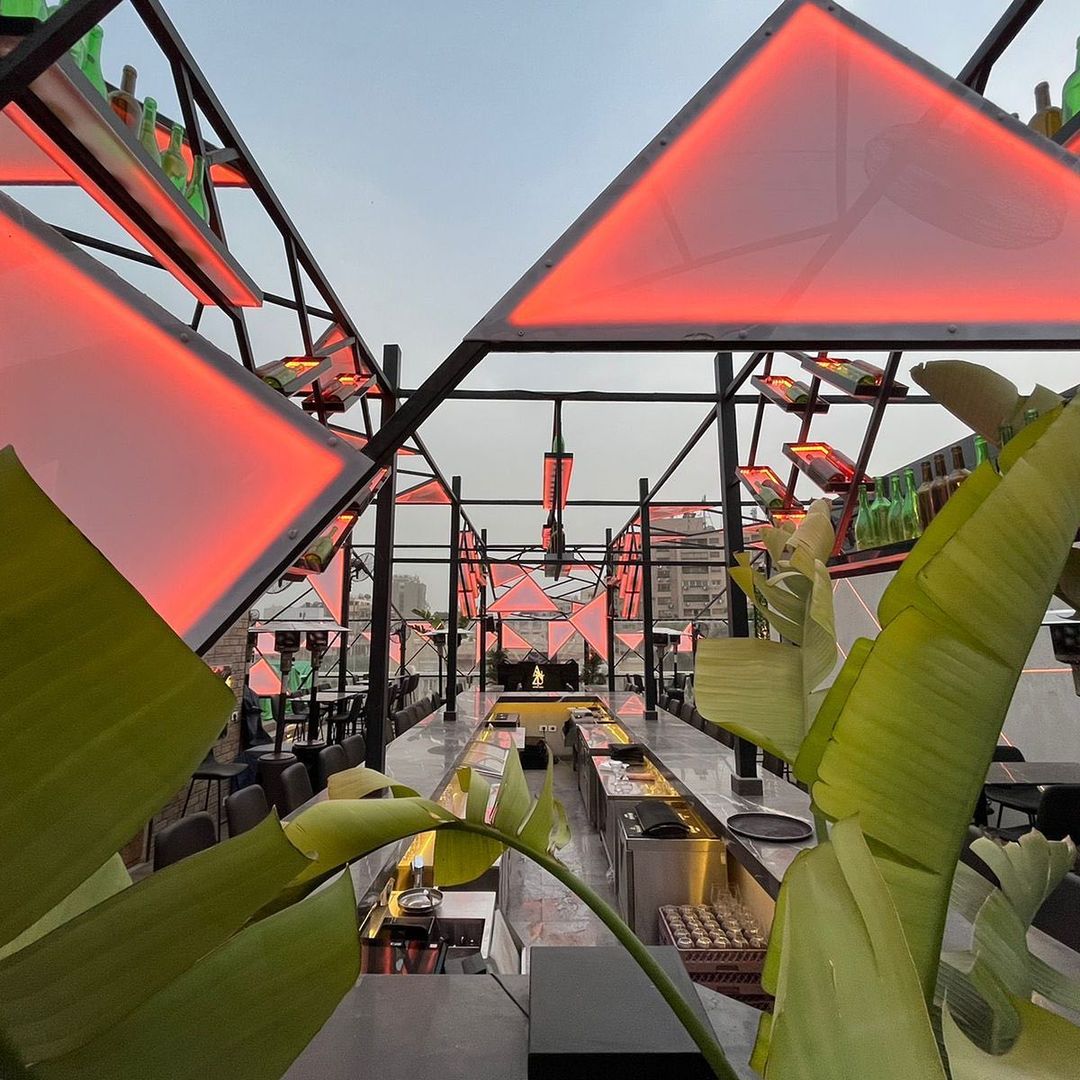 The vibe at Anzu
Anzu has appetising starters that will prep you up for your meal. The bar's main courses are superb, ranging from exquisite crunchy salmon and deliciously crispy shrimp bao. Additionally, it also has an immaculate drinks selection which makes it very hard to choose from, but our fave would have to be their cheek-puckering apple spritzer.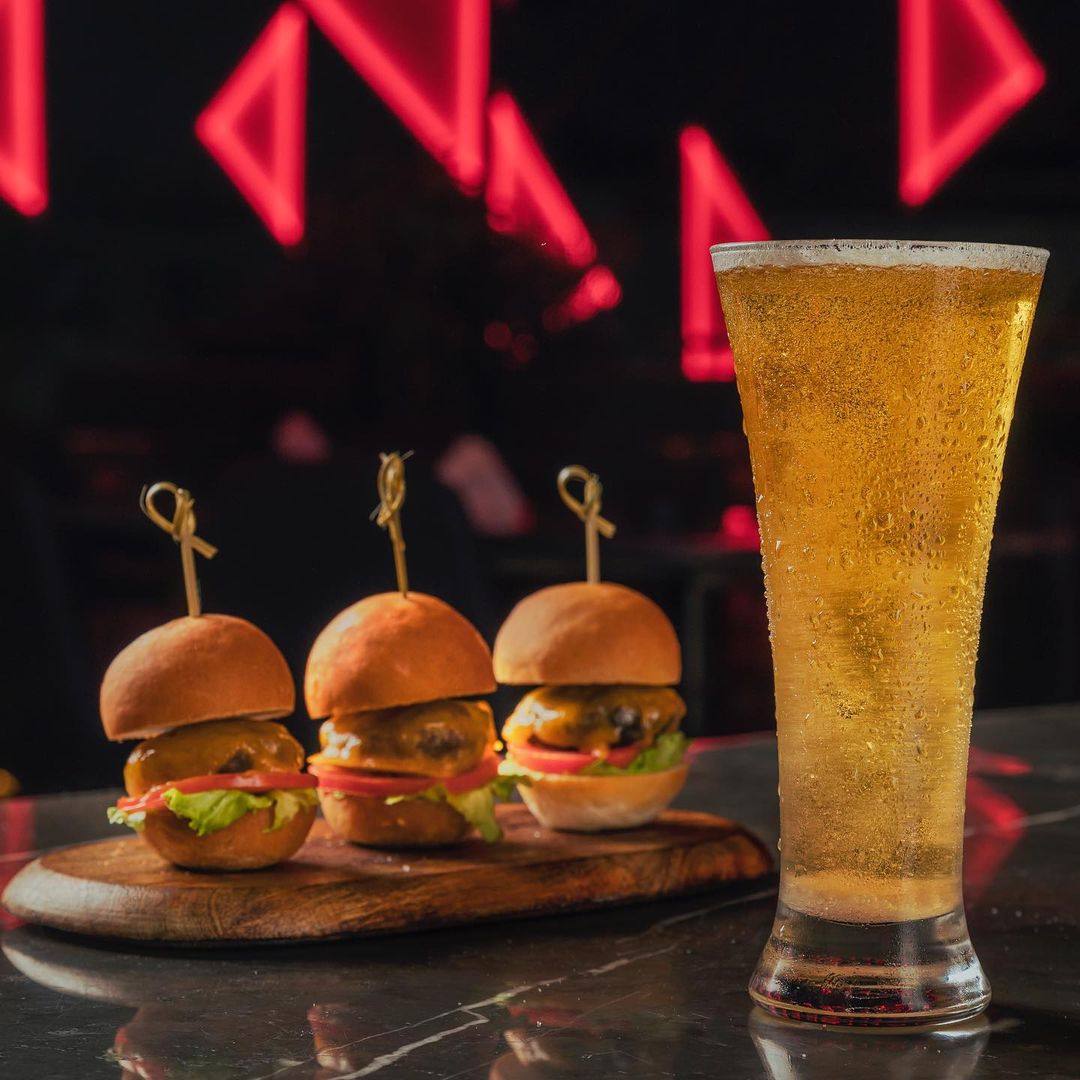 The food at Anzu
Oh, and there's always a DJ in charge of the music, not a hefty-little playlist playing on a loop, they truly meant it when they said "audible" experience. Honey, it's not just an experience, it's a full-blown ride.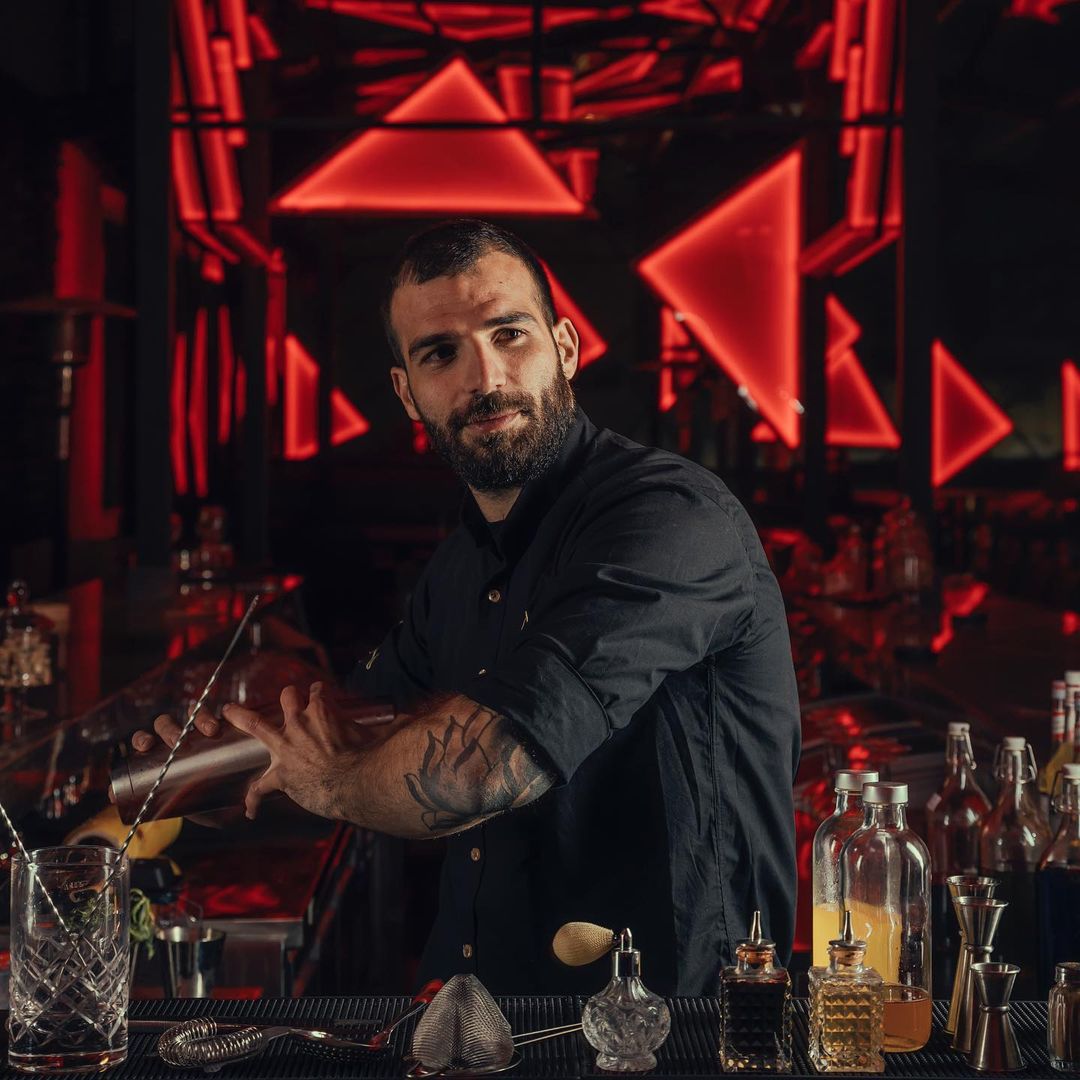 The bar is staffed with professional mixologists
The bar and lounge is located inside Heliopolis' very own boutique hotel 1920. if you're down for an exclusive moment with your friends, RSVP on their website now.