Balad El Gharieb Finally Makes It to Maadi with a New Branch
You can find the shrimp kings on Road 9.
If, once upon a time, you had thought that there are little to no things more hard-hitting than going in on kilos of fried shrimp, basically scarfing them down whole, then we're probably about to change your life. Everyone, meet Balad El Gharieb's fried shrimp burgers and footlongs of cheese-drenched fried shrimp sandwiches.
Self-proclaimed 'Kings of Shrimps', Balad El Gharieb is an example of finding one thing that works for you and sticking with it. In this scenario, and much to our strokes of luck, that happens to be shrimp. Smoked, blue cheese, chilli mustard, oyster sauce, caviar, honey mustard, or good old cheddar cheese, we most probably would demolish any sauce they'd cover their sandwiches in.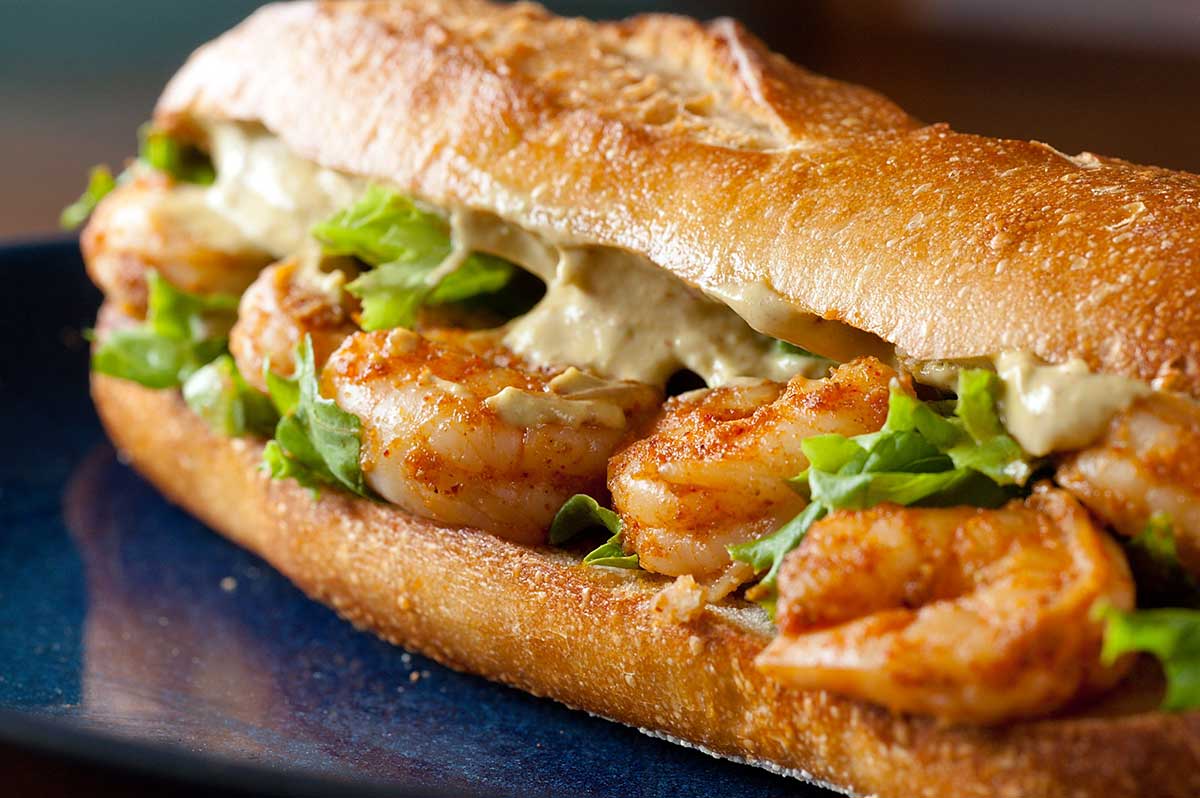 Shrimp sandwich from Balad El Gharieb
The joint has branches in Mukattam, 6th of October, Dokki, Sheraton and Nasr City, but we're here to announce that they've just added Maadi to their list of branches and you can find these bad boys on Road 9 in Maadi. Brb while we hit that gambary.