Bar Hopping but Make It Historical: A Tour Through Egypt's Oldest Bars
You now have a good reason to drink!
Much like many of Egypt's most ancient monuments, the nation's bars have outlived kings and governments, and outlasted trends and generations. Stepping inside some of the most resilient bars in Egypt is basically like opening a time capsule. You can sit on the same stools where revolutionaries made their plans in hushed whispers, or slam your glass on the same tables occupied by British soldiers. You can see how life in Egypt was once lived - and how much, and how little, have changed since then.
Driven by our own fascination with the local bar scene we've written up this list of legendary bars that withstood the test of time; the spaces that tell a story about Egypt's past, and a glance at history through the bottom of a glass.
GREEK CLUB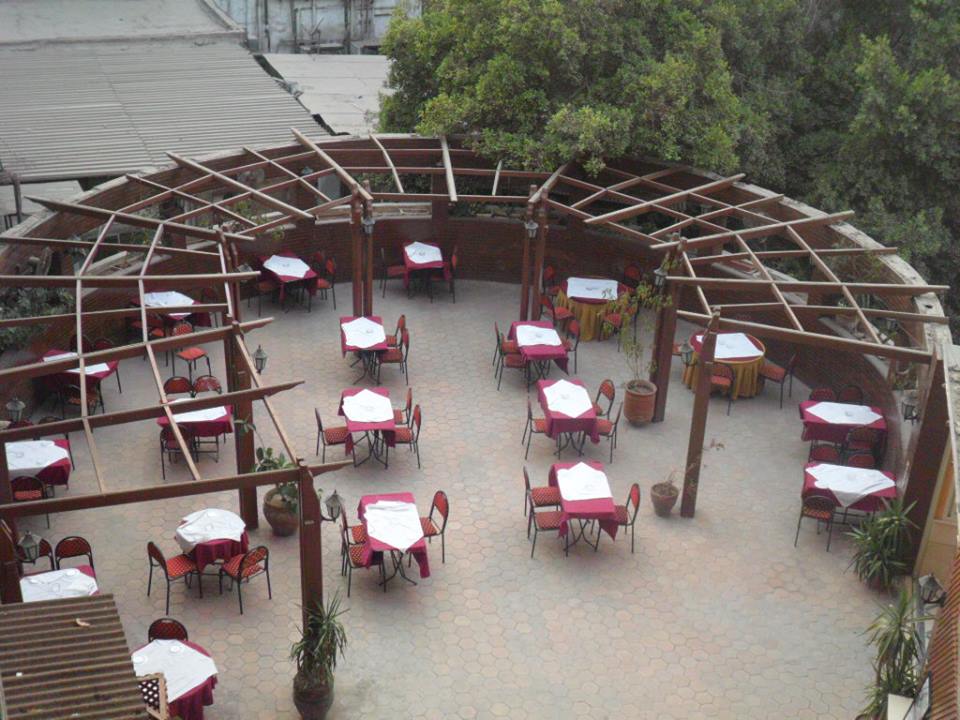 Established in 1906, what was originally a spot exclusive to Greek expats in Egypt grew to become a cultural hub for Egypt's leftists and artists. The Greek Club is an iconic part of Downtown Cairo with an extensive heritage and history. For the longest time, the venue was known for its friendly staff and laid-back atmosphere, and during the 25th of January revolution, it was a space for mobilisation amongst activists and intellectuals. If this is your crowd, then know you will definitely be running into a couple of familiar faces every time you go.
CAFE RICHE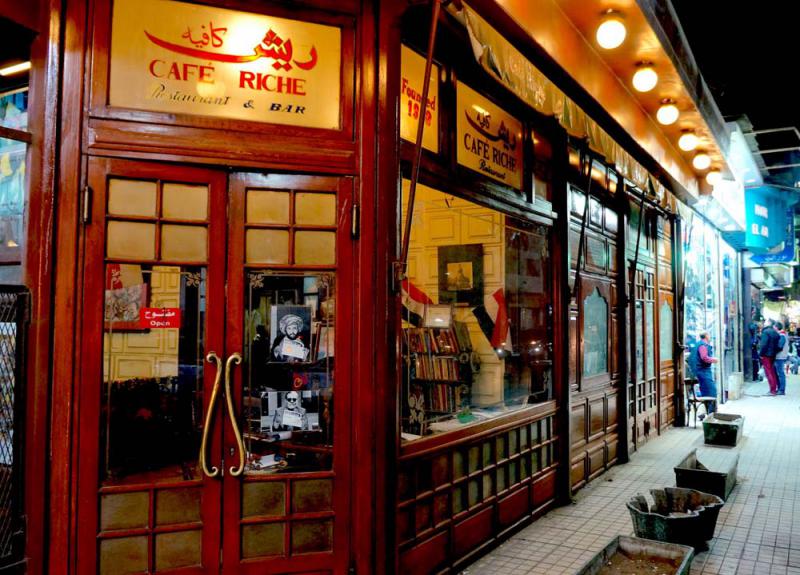 Riche is a space that witnessed historic, cultural, and political shifts over the past decades. Its walls carry the stories of Egypt's brightest and most prominent figures, and their stage was occupied by the likes of Umm Kulthoum. Beyond the glitz and glamour, the 1919 revolution found its spark through Riche. It was more than a cafe, as it was frequented by culture salon members. Amongst its most loyal customers was Nobel prize winner, Naguib Mahfouz, who never missed a day without going to Riche and having his signature plain coffee.
HORREYA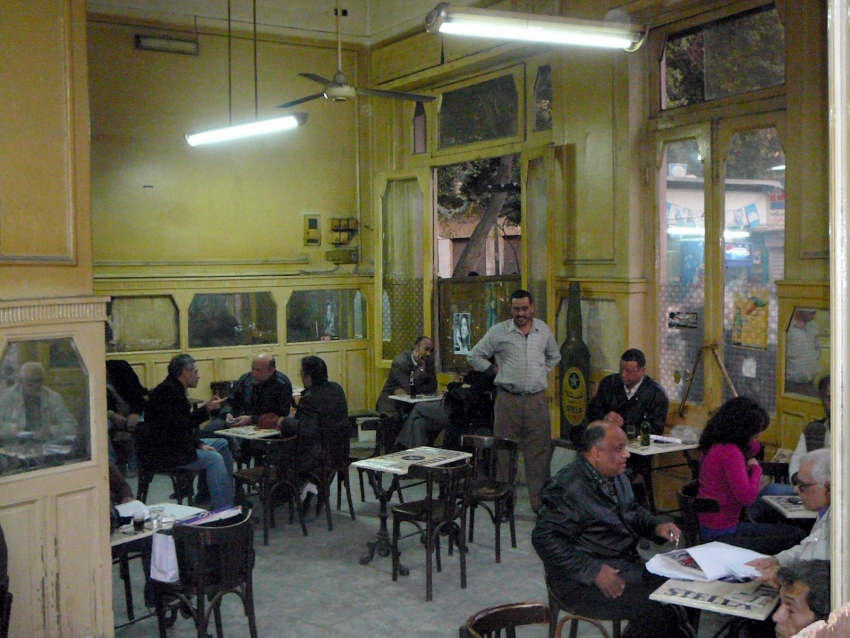 Built over the remains of Ahmed Orabi, an Egyptian political and military leader, Horreya has been one of the most famous bars and cafes in Downtown Cairo since 1936. The Baladi bar's name, which translates to 'freedom', has also been a space for cultural and political groups to meet and mobilise. This combination of cafe and bar used to be the norm in Egypt, wherein men would head to the ahwa to have a beer in the afternoon. Horreya's original branch is in Bab El Louq street in Downtown Cairo, and they had since established another branch in Heliopolis.
THE BARREL LOUNGE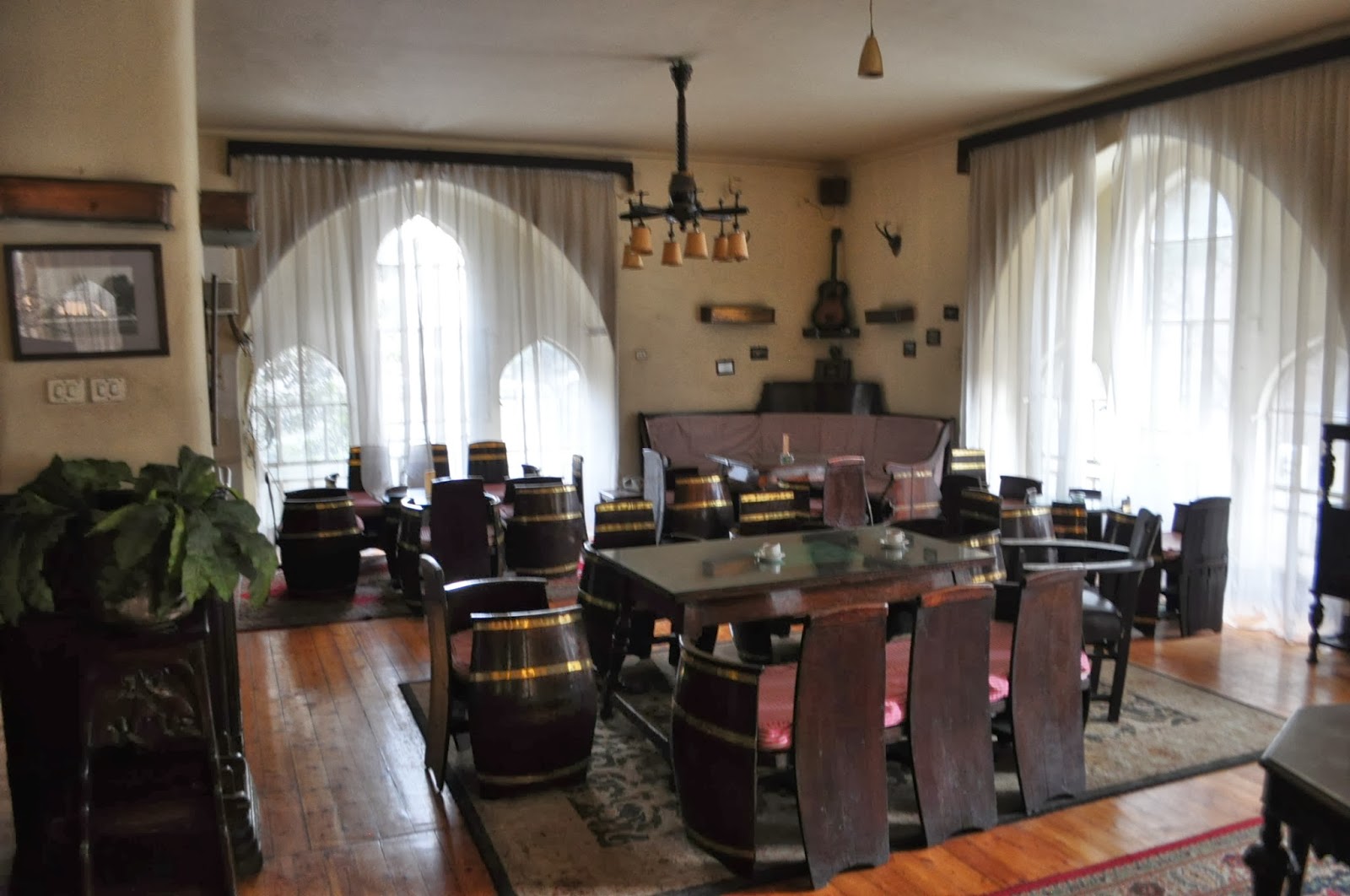 Named after its seats - which were literally made out of wooden barrels - the bar can be found in Windsor Hotel, near Opera Square in Downtown Cairo. The Windsor Hotel was built in 1893 as a club for British officers. Its architecture is an ode to colonial-era neo-Mamluk architecture. The building is also home to one of the oldest wooden carriage operating elevators in the world.
LE GRILLION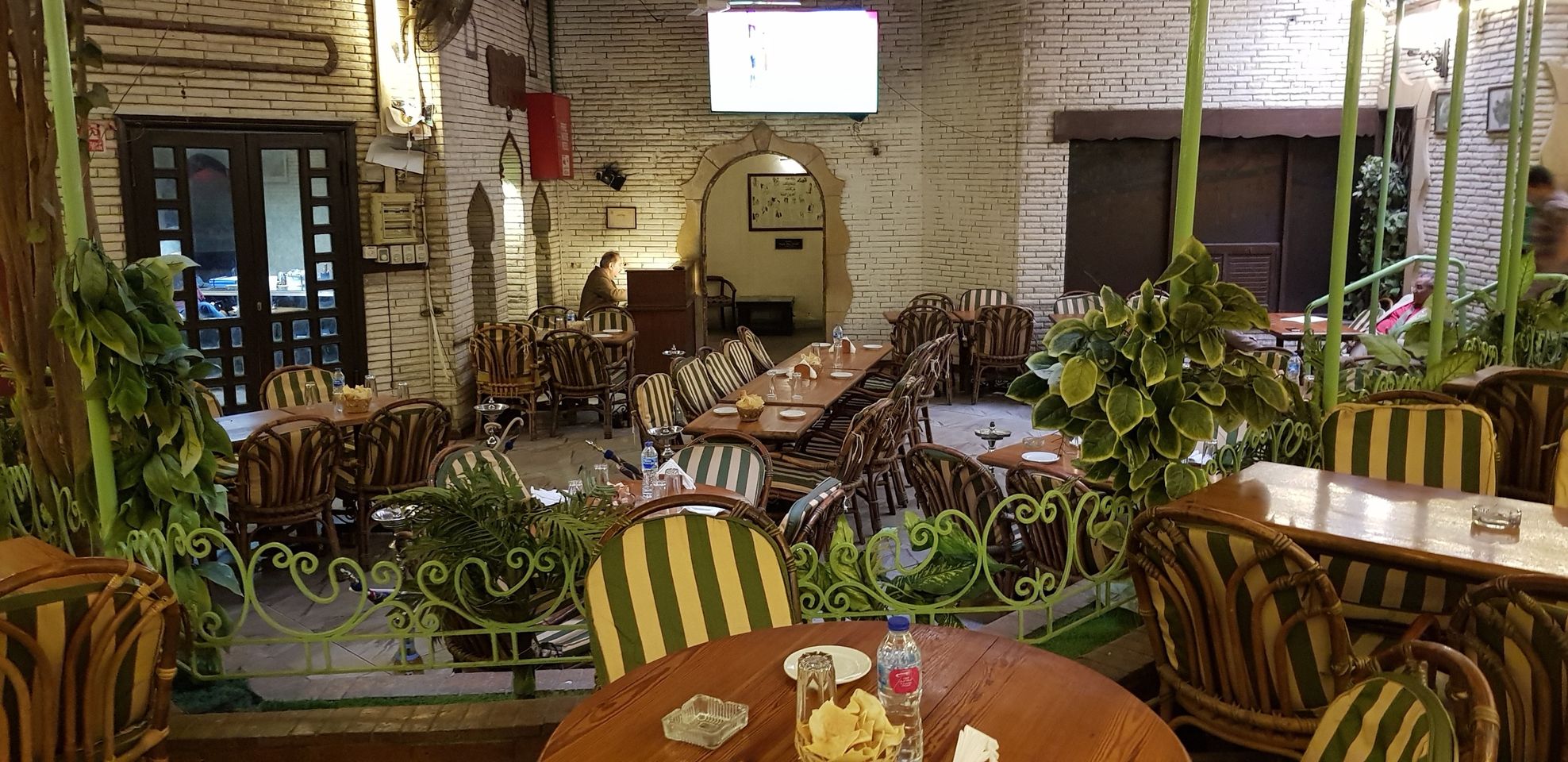 Hidden in a narrow alley in Downtown Cairo's Kasr El Nile Street, Le Grillion is known for its outdoor garden and casual atmosphere. Their patio invites passersby to sample from their selections of drinks and shisha – a combination that's totally in line with the baladi bars of the past.
CAP D'OR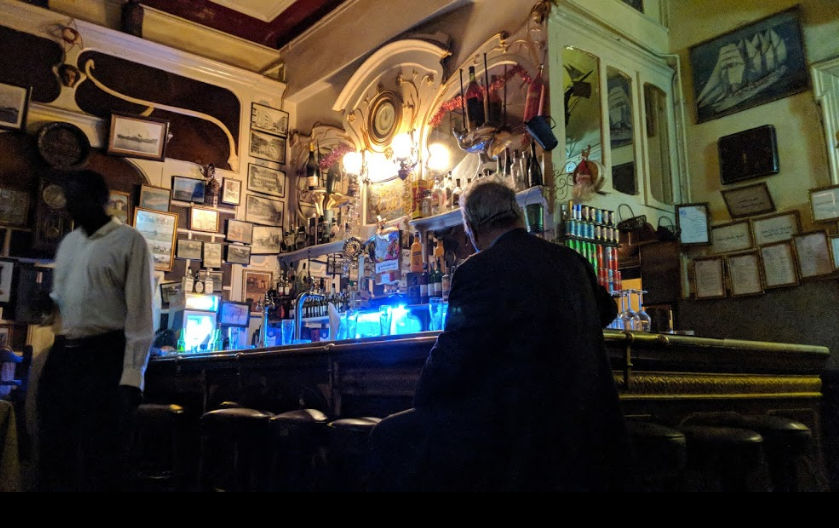 Although the sign says "touristic restaurant", Cap D'or is more of a pub - and is definitely a must-see spot in Alexandria. Colloquially known as Sheikh Ali Bar, Cap D'or is one of the oldest bars in Alexandria. Located on 4 Adib Street, they serve fresh seafood appetizers and mostly affordable drinks.
ESTORIL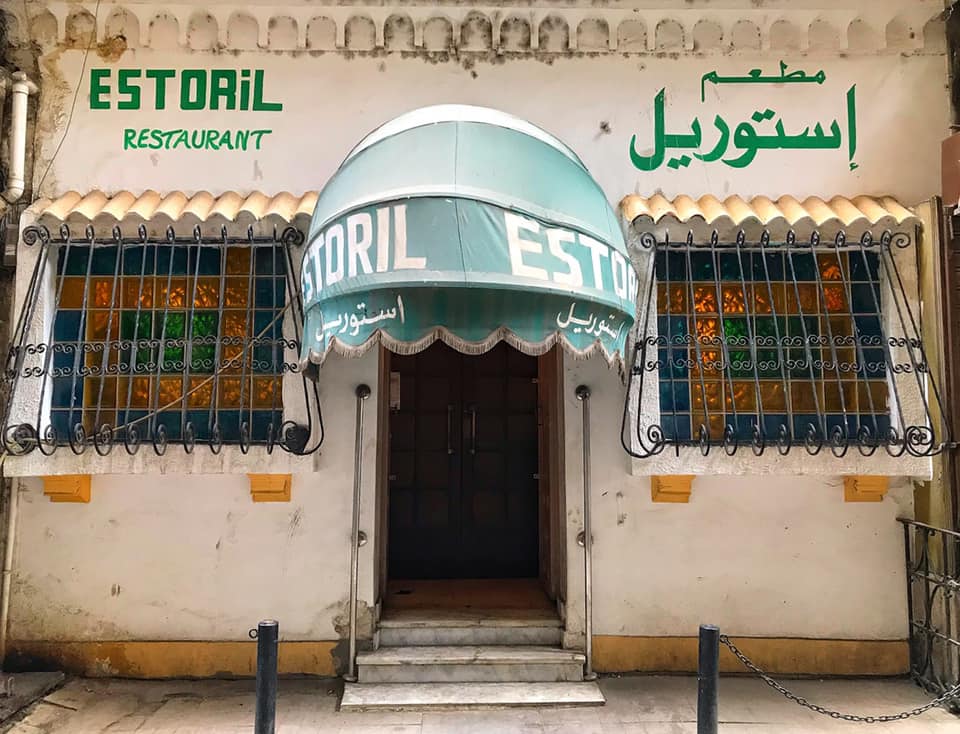 Located on 12 Talaat Harb Street, Estoril is known for its vintage ambience. Their menu offers a wide variety of dishes, including vegetarian options and, of course, drinks.
CAROL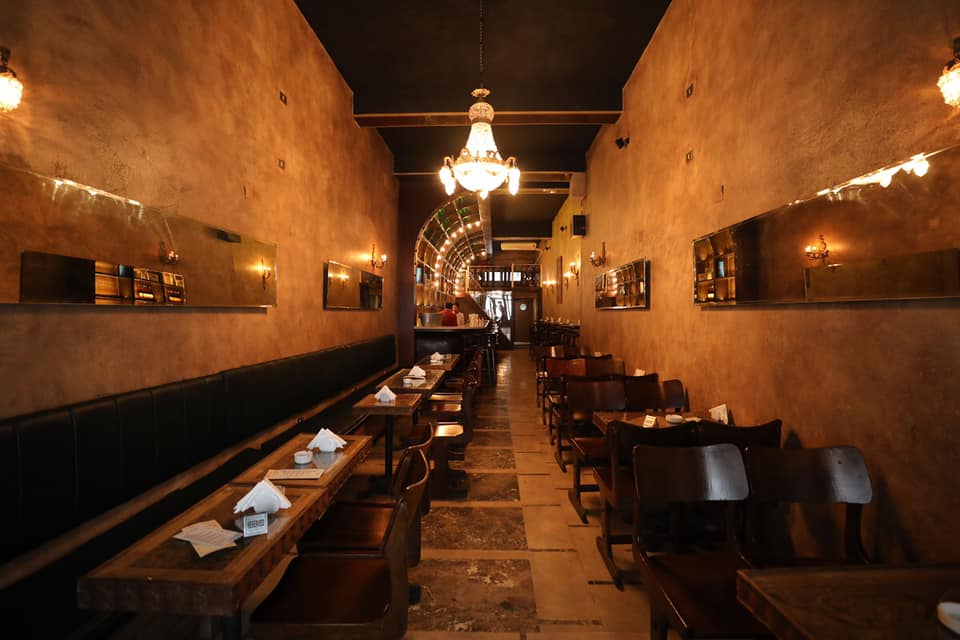 Their entrance is all-too easy to miss. A tiny door on Kasr El Nile street leads into Carol, a bar whose warm atmosphere is fuelled by drinks and traditional music. Carol has been a staple culinary destination since the 1960s and has managed to preserve the same nostalgic feel since then. Pro tip: don't miss their happy hour at 7 PM.
PUB 28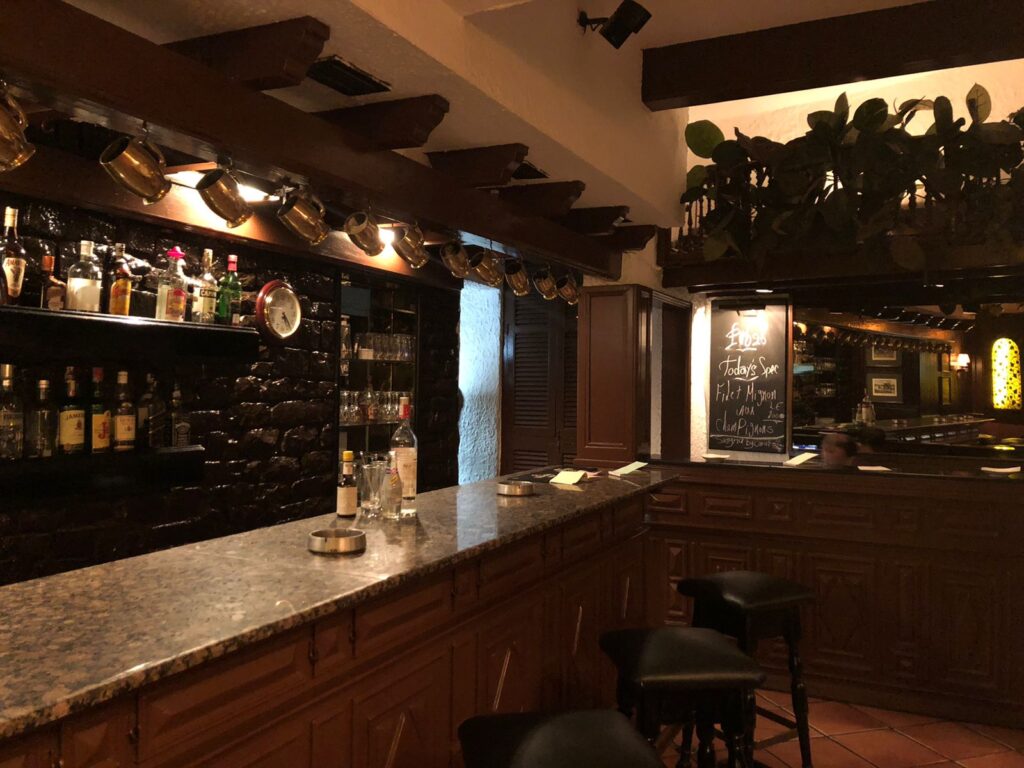 The old, dimmed English style pub is located in Zamalek, and their rustic decor had remained almost the same throughout the years.