Bougie, Crispy & Gooey Cookies Make an Entrance with Baker's Mansion
The perfect cookie doesn't exi…wait.
With such a grandiose name, this bakery talks a big game. And honestly, we're not even mad because these cookies are not only picture perfect but they're irresistibly chewy and perfectly sweet. The Baker's Mansion delivers on everything you want in a cookie: chewy texture, moist interior, slightly crispy edges and a subtle sweetness that doesn't overwhelm you.
Well, these royal cookies are rich and thicc. (We mean thicc thicc). Their OG Chocolate Chip Cookie combines the best of both worlds in the cookie realm. You know how some people like their cookies crispy and chewy while others prefer a cakey, gooey consistency that melts away in your both. The OG cookie is a hybrid of these two versions, bringing both snappy crispiness and melt-in-your-mouth gooeyness to the table.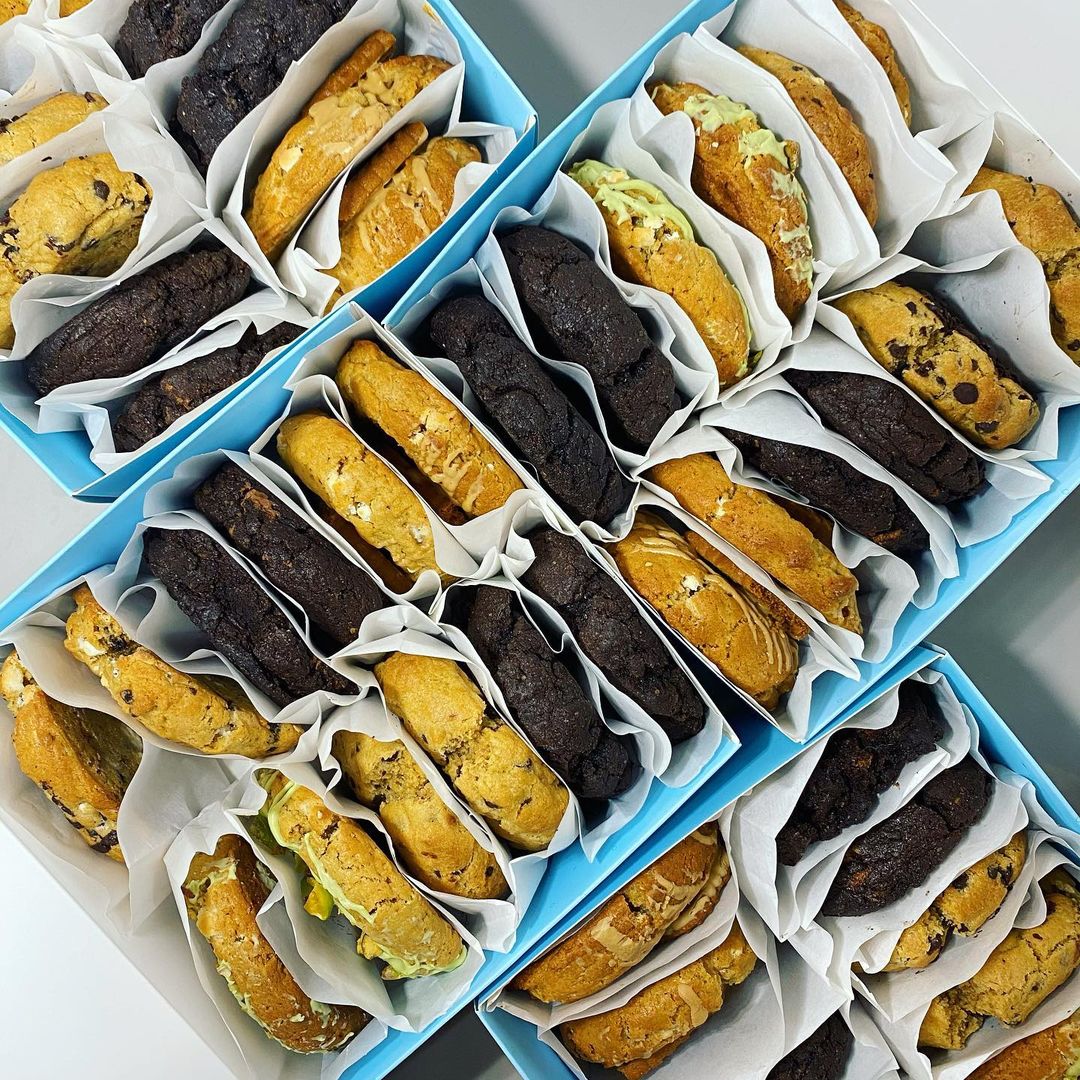 Although we're always a fan of the classics, the colorful variety of flavors Baker's Mansion offers are truly irresistible. Their Chocolate Reese's Cookies are fudgy and super decadent. These babies are not for the faint of heart. Neither are their White Chocolate Oreo or their Double Chocolate Chip cookies. If you're looking for something a bit lighter but still yummy, go for their White Chocolate Pistachio cookies, with nutty notes and a surprise cream filling.