Camelia Sweets Is Blessing Maadi With Homemade Greek Zalabya
Sis has no time for anything else.
We've stumbled upon a magical, little hidden gem tucked away in the heart of Maadi. Located inside the Community Services Association (CSA)—a community-based hub for expats in Cairo—Camelia Sweets is a small, quaint food truck with simple, homemade sweet offerings. Camelia is making Greek zalabya and Greek zalabya ONLY. Sis has no time for anything else. She's too busy perfecting these golden, sugary babies and we wholeheartedly support her.

This sweet little shop just opened its doors and we're already head over heels for their sugar rush-inducing zalabya. These deep-fried little delights have a golden, crisp exterior and a soft and airy interior. The mouth feel is out of this world. We mean, deep fried dough covered with sugar that comes in a ton of different flavours, what more do you want?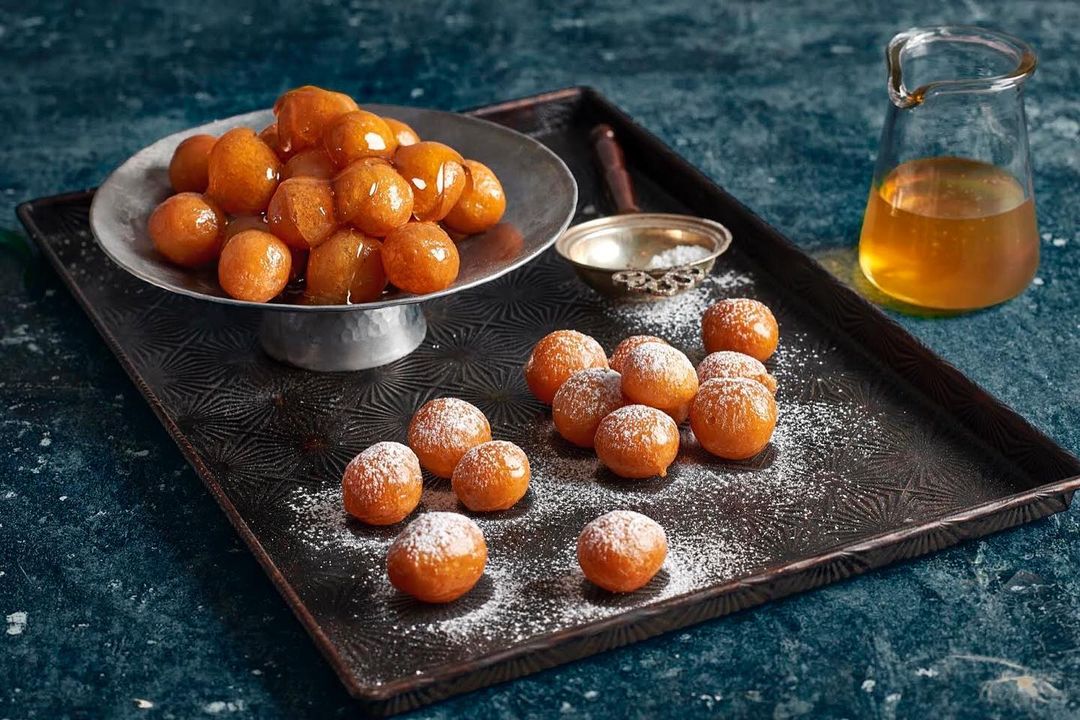 Zalabya from Camelia




"The homemade zalabya comes in a colourful array of flavours: Nutella, pistachio, white chocolate, honey & nut and, of course, no dessert place is complete without *drum roll please* Lotus," says owner Camelia Malek tells SceneEats.

Balance that sugar rush with one of their simple, handcrafted signature drinks. What better way to enjoy zalabya than with a smooth, subtly-sweet Turkish coffee. They also make an intense cup of Moroccan tea with mint, a perfect way to wind down while enjoying the beautiful, lush scenery of the CSA courtyard.