Crepetuza Is the Spot Solely Dedicated to Crepe and Ice Cream
The Sheikh Zayed spot doesn't have time for anything else.
Crepe – or at least the Egyptian version of it – is one of those things that sparks some rather divisive debates. We often find that people are totally into it, or it's their worst nightmares. Catering to the former category is a recently-opened crepe spot in Sheikh Zayed called Crepetuza, which is exclusively dedicated to serving crepe and ice cream.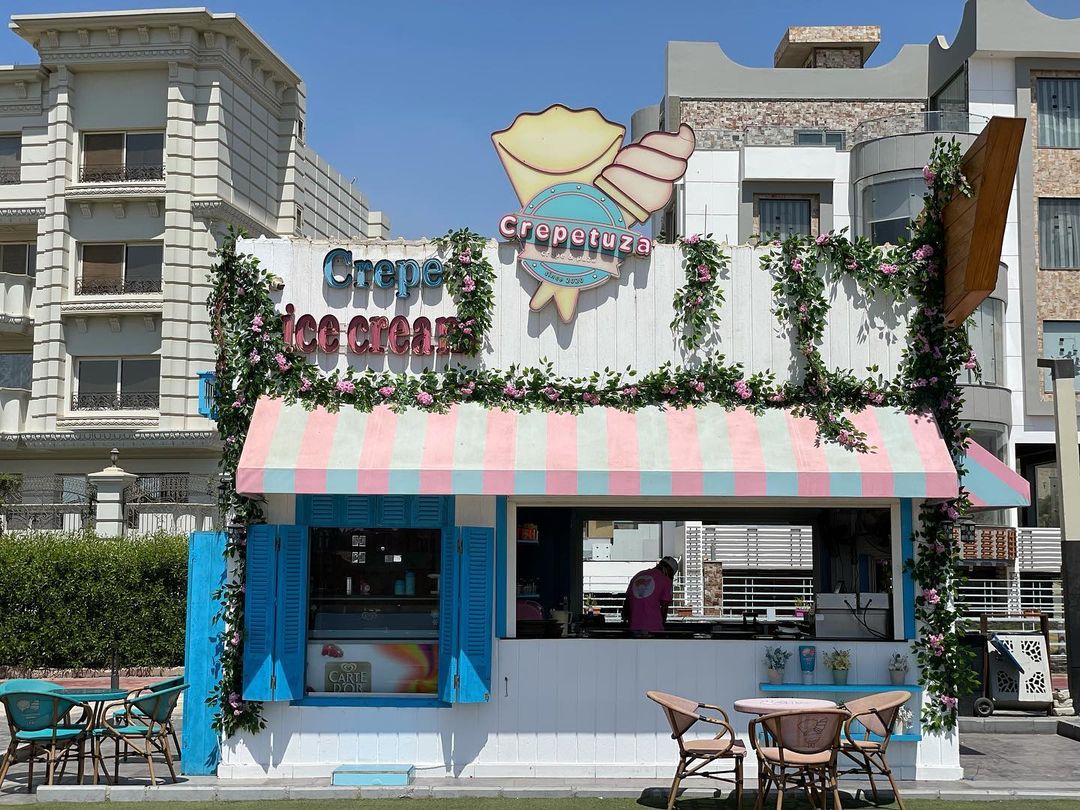 The front of Crepetuza
Their selection crepes you can expect to find in Crepetuza includes fried and crispy chicken, fajita, chicken roll, zinger, shish tawook, shawerma, cordon bleu and chicken barbecue. The spot also serve beef shawerma, hot dog, and burger crepes (yes a burger in a crepe), as well as some more elaborate crepes including cheese factory (a mixture of turkey, cheese and blue and cheddar cheese sauce and mozzarella and a breakfast crepe. It also serves Lotus, Nutella and white chocolate crepe and ice cream flaves.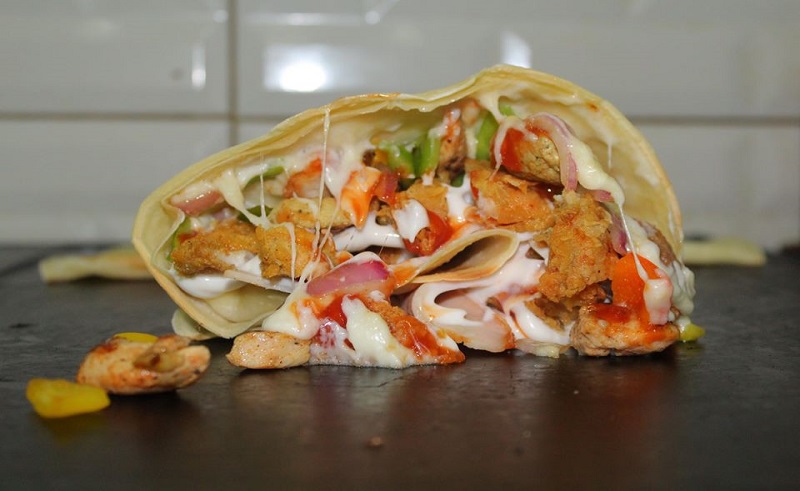 The crepes from Crepetuza
Home delivery is available via +2 01 0331 69333 for anyone that can't be bothered to leave their Zayed or 6th of October home.