Dazzling New Diner dó•po is Bringing Supper Club Concept to Cairo
Hospitality service Avant-Garde Leisurality just gave birth to a new powerhouse.
When you take a step back and look at Cairo's dining scene, it's a whole different beast than it was 10, even five, years ago. More and more concepts and cuisine continue to squeeze their way into the city's thousands of eateries, yet Cairo has seemed impervious to one particular concept: supper clubs.
There's no reason why - in fact, socialising over food is part and parcel of life in Cairo, one company is looking to fill that gap: local hospitality specialist, Avant-Garde Leisurality.
Its latest project comes in the form of dó•po, a 220-seater restaurant and fine-dining supper club with a sweeping terrace in Katameya Heights. The kitchen will specialise in the latest gastronomical craze sweeping across tastebuds across the world, Mediterr-Asian cuisine, while one of the pillars of the club will be a unique, out-of-the-box drinks menu.
For co-founder of Avant-Garde Leisurality, Mohamed Mokhtar, now is the perfect time to introduce Cairenes to a concept like this, as the city's collective palate continues to seek out the very best in fine-dining.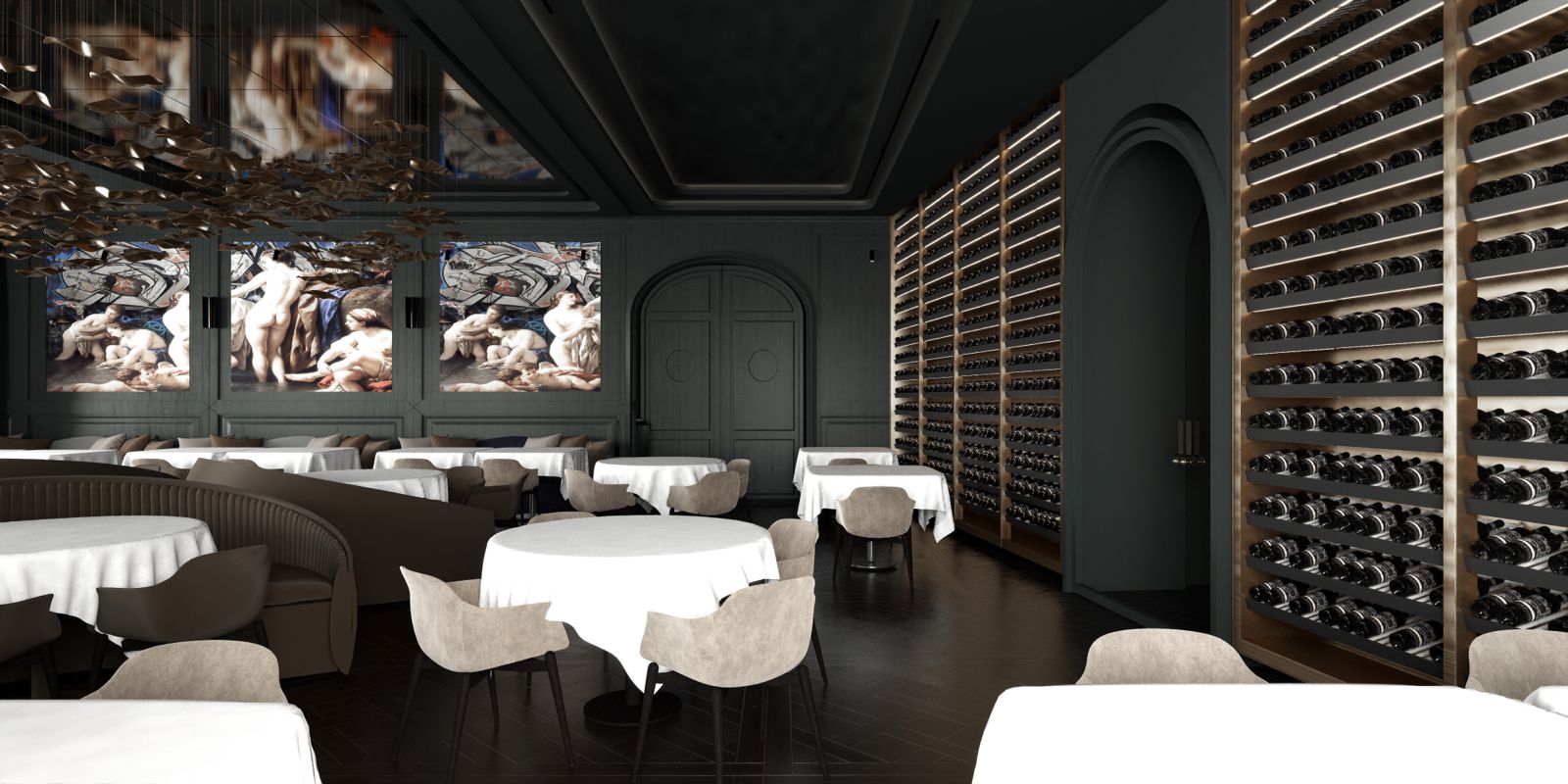 The inside of dó•po
''The Egyptian market is showing very high demand in terms of luxury dining," Mokhtar told SceneEats, who has had his ear to the ground through the company's eclectic portfolio of restaurants. "Knowing where our clientele like to enjoy the finer things in life, Katameya Heights was the perfect fit for dó•po.''
While a launch date of this unique new addition to the local dining scene has yet to be announced, Mokhtar did reveal that dó•po will open before the end of 2021. Watch this space.