Dokki Eatery 'Heisenberg' Puts A German Twist on French Crepe
French, German, Egyptian, it's all stuffed into a crepe at Heisenberg.
Crepe, a classic French treat, was subject to one or two additions upon entering Egypt. We doubt any other nation was guilty of stuffing them with sujuk and roomi cheese. Now, crepe joint Heisenberg is adding their take into the mix.
Their selections include the Heizinger, Texas burger, chicken mushroom, sausage and fries— you get the idea. It's fusion cuisine in the messiest possible way. Are we complaining? Certainly not.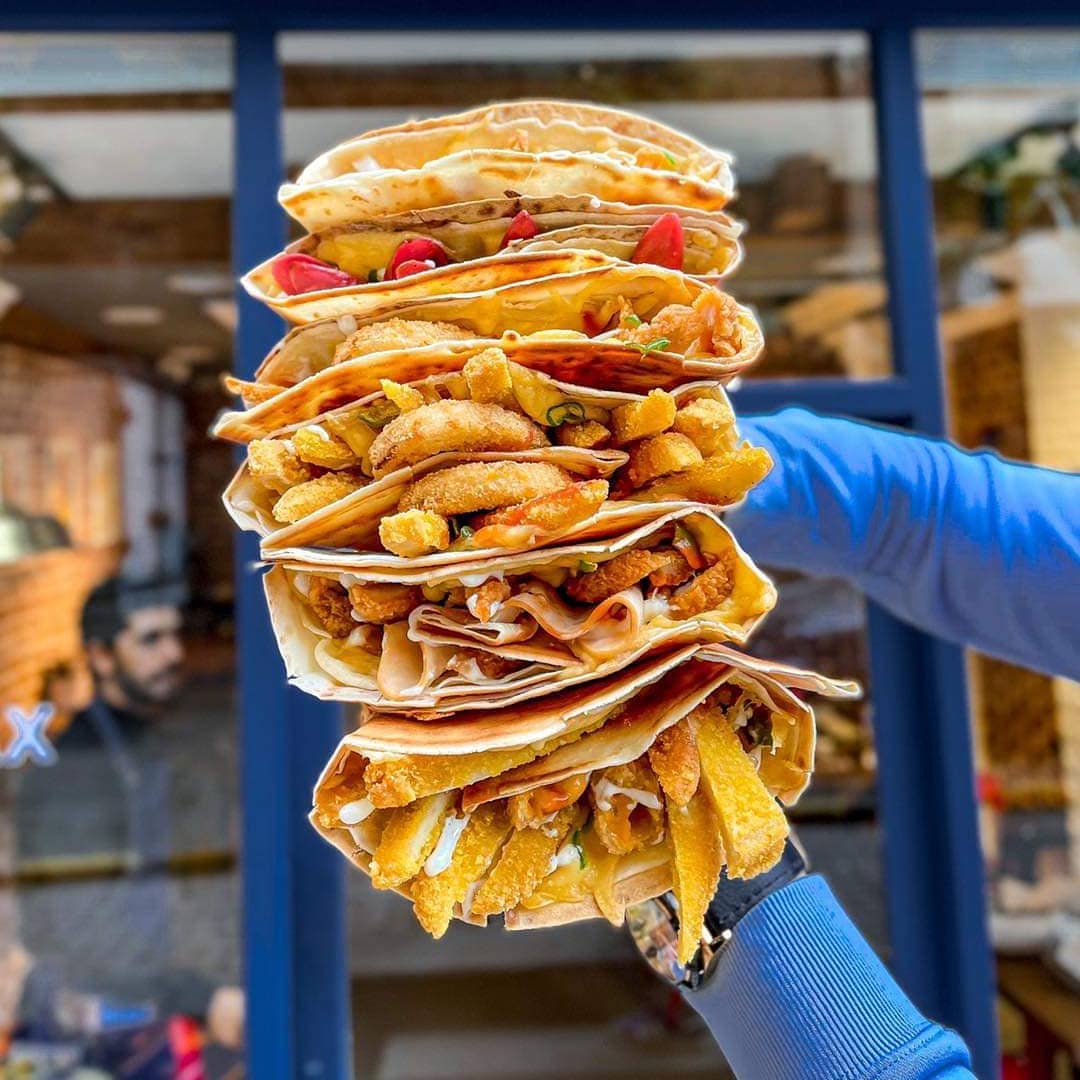 The crepe madness from Heisenberg
The eatery always has a set of combo meals that are filling for the stomach and easy on the wallet, like two large crepe combos with two fries and drinks for EGP 99.
You can find them on 5 Juhayna Street in Dokki, or call them at +2 0100 021 2700. They deliver to Mohandessin, Zamalek, Agouza, Giza Square, and Dokki of course.