Egypt Finally Gets Its First Ever Mango-Dedicated Festival
Did we mention that this festival is a month-long festival?
If you're not spending your summer on a crystal shore living your best life with your dad bod, chances are you're stuck in Cairo and don't know what to do with your weekends (or also weekdays if you're that kind of adventurous person). We here at SceneEats have just stumbled upon something we've never seen before, a month-long festival that might pique your interest (JKLOL it totes will); that said festival is the Mango Festival at Marriott Mena House hotel's 139 Pavilion.
As if the view of the pyramids wasn't enough, Marriott Mena House decided to one up themselves and launch the Mango Festival to celebrate the summer szn and we're obsessed. Think mango everything -- from starters to mains and obvi desserts. Not following? Okay so, we're talking a spring mango salad, or a pan seared duck breast with ravioli mango and mango truffle sauce or mango sushi that's, well, mango sushi. What a mango moment!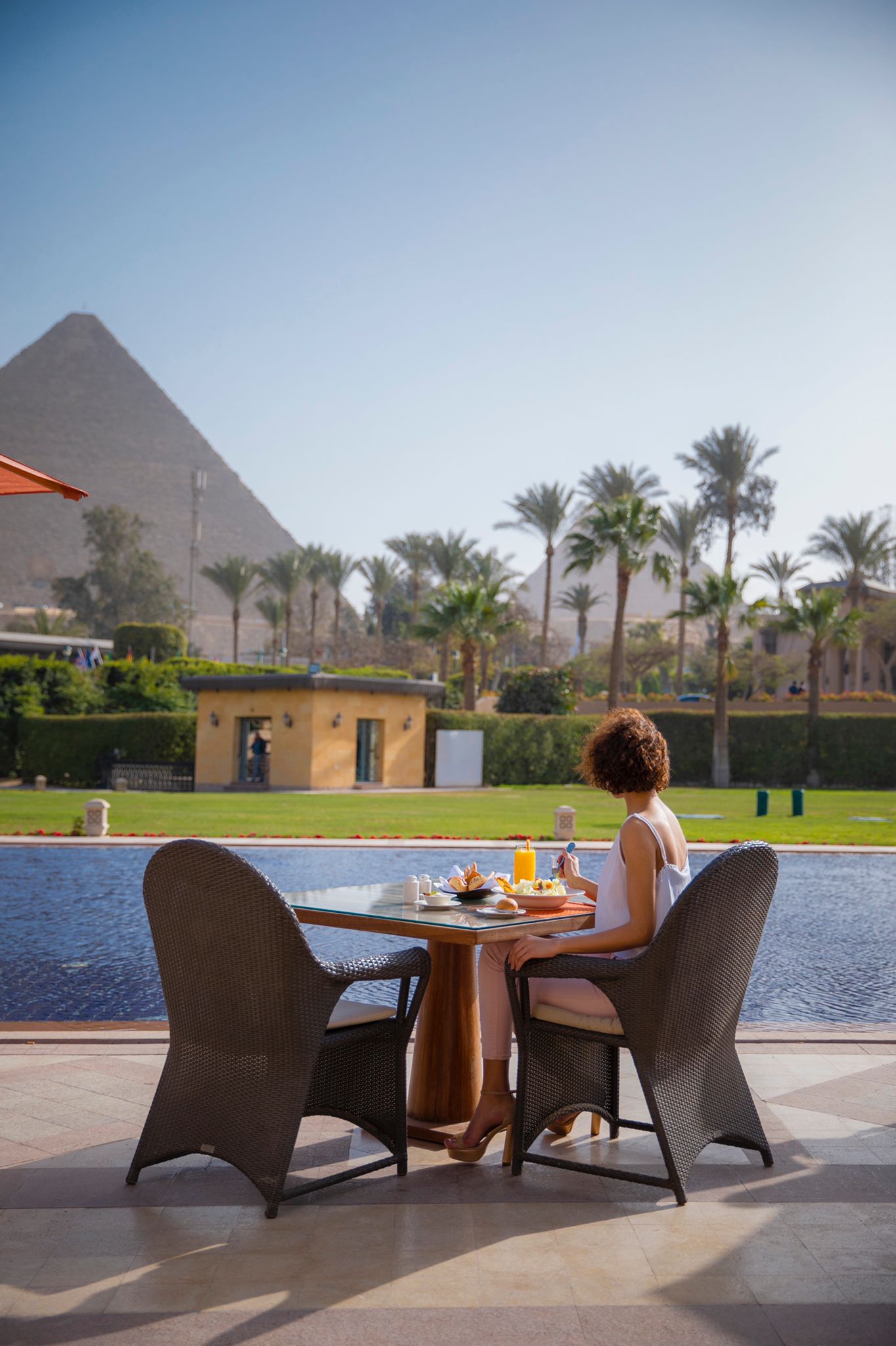 The view from 139
The mango fiesta just started, like, now and it aims to go on for another month; meaning, your Cairo weekends (or weekdays) just got elevated, sis.