Esco-Bar Serves Up A Slice of Mexico in Garden City
Located on top of Cairo Capital Club, Venture Lifestyle's Rabih Mockbel is set to elevate Egypt's culinary scene.
Tex-Mex restaurants weren't always trendy in Cairo, but the cuisine has slowly but surely gained momentum over the last couple of years. The newest addition to the queso game: Esco-Bar, the latest venture from Venture Lifestyle opening in Garden City this Thursday, January 27.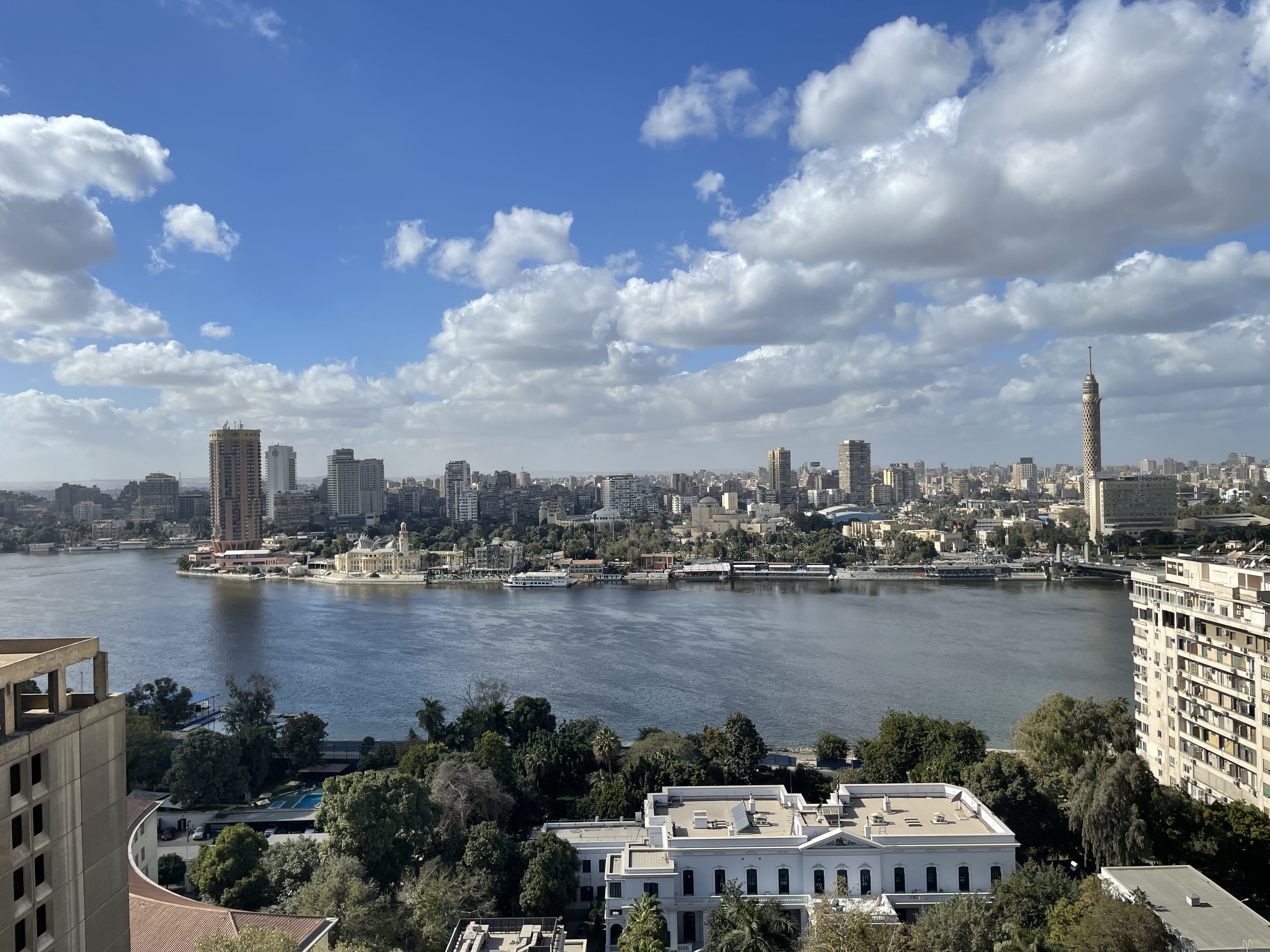 The view from Esco-Bar
Located on top of Cairo Capital Club, the 19th floor to be precise, Esco-Bar is going to serve traditional, no-frills Tex-Mex fiesta like fajitas, queso, guacamole, nachos, quesadillas, tacos, margaritas and, of course, a gorgeous view of the Nile (and the Pyramids if you're lucky). If you haven't clocked it yet, the restobar is named after the wealthiest criminal in history, Pablo Escobar, so expect to see traces of the 'King of Cocaine' in pictures, neon lights, and maybe even your food all over Cairo's newest hotspot.
''My favourite thing about Esco-Bar is that every single member of the staff is Lebanese,'' says Rabih Mockbell, CEO of Venture Lifestyle, to #CairoScene. ''The restobar may have not officially opened in Cairo yet, but we plan on expanding to Mexico because the quality of everything at Esco-Bar is that good.''
The sign at Esco-Bar
If we were you, we'd binge-watch Narcos and call them on +20 127 133 3388 to book a spot (or ten) for yourself this long weekend. You can find Cairo Capital Club at 9, El-Moustashar Mohammed Fahmy El-Sayed.