Faisal's Iconic Koshary Cart, Abu Daqqa, Is Now A Dine-In Restaurant
We have no choice but to support this growth.
Sheikh Essam, or Abu Daqqa, first opened his koshary cart back in 1983. Fast forward 20 years and Abu Daqqa has evolved from a humble business to a full-blown establishment that can accommodate more than just a customer or ten.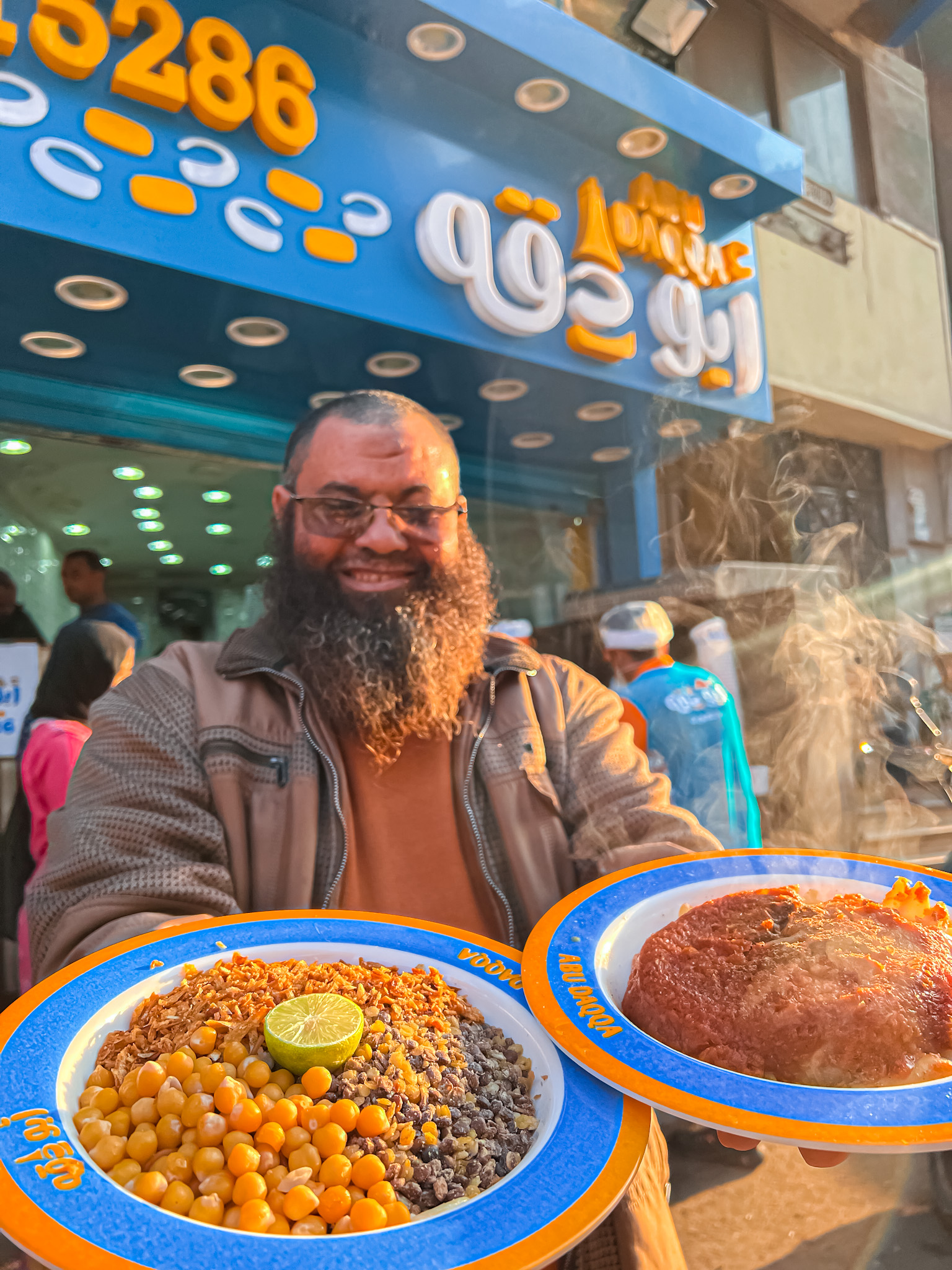 Sheikh Essam at Abu Daqqa
Located in Faisal, the new restaurant has two entire floors dedicated to just making koshary and tagines, and we're living. The smallest bowl of anything at Abu Daqqa starts at EGP 10 and it can reach up to EGP 30. In other words, you never have to worry about making a hole in your pocket.
Abu Daqqa's koshary is classic and untampered with. Their tagines, however, are here to add some spice into your life. From chicken, beef and sausages, there's a tagine for everyone here.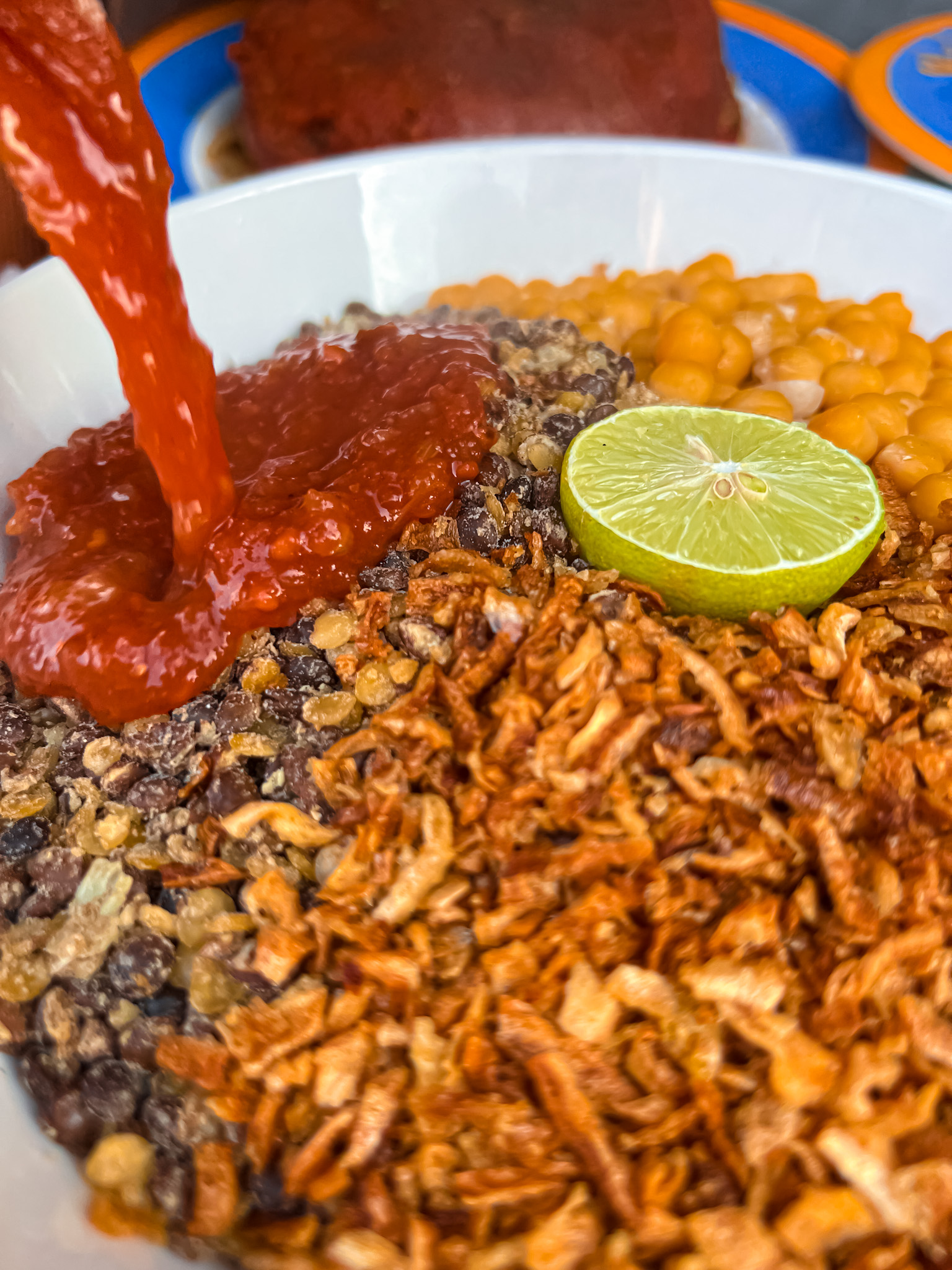 The koshary at Abu Daqqa
What makes their new location stand out is that their are neighbours to B. Laban, the iconic roz bel laban spot; making them the perfect final smackdown for dessert.
You can find Abu Daqqa on Street 20. For delivery, call 15286.