Famous Monte Carlo-Born Beefbar Has Opened on the North Coast
Located at Seashall Playa, this latest addition to Egypt's food scene is set to revolutionise the way we consume beef.
Renowned Monte Carlo-based restaurant, Beefbar, infamous for its delectable beef cuts has finally decided to grace the beaches of Sahel, and we couldn't be more thrilled. Their newest location sees them taking over Seashell Playa, so clearly, this North Coast season is not here to play – and with this new launch, the dining scene couldn't get any hotter. Are we here for it? Yes, obvi.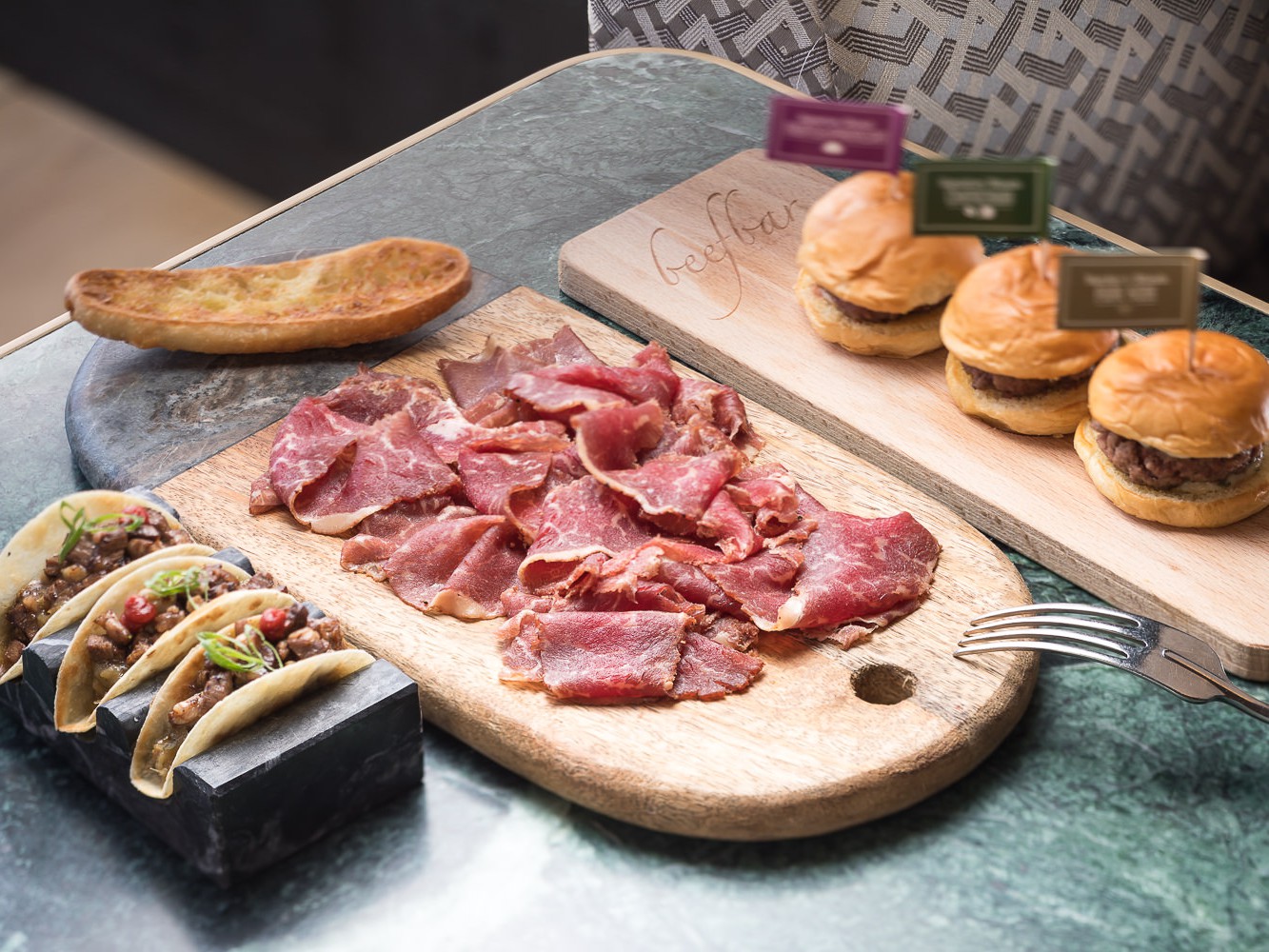 If you're wondering how Beefbar ended up in Egypt, look no further than leading Egyptian F&B company Eatco; the collective that brought us iconic venues like Scalini, Sass and Sip. "We instantly fell in love with the brand. After seeing proof of concept in other countries in the region, we realised it was a no-brainer. You need to also remember that nobody loves meat more than Egyptians. Of course, I wouldn't dare reduce Beefbar's menu to a range of meats but it's the beating heart of this concept," says Ali Hamada, CEO at Eatco, tells #SceneEats.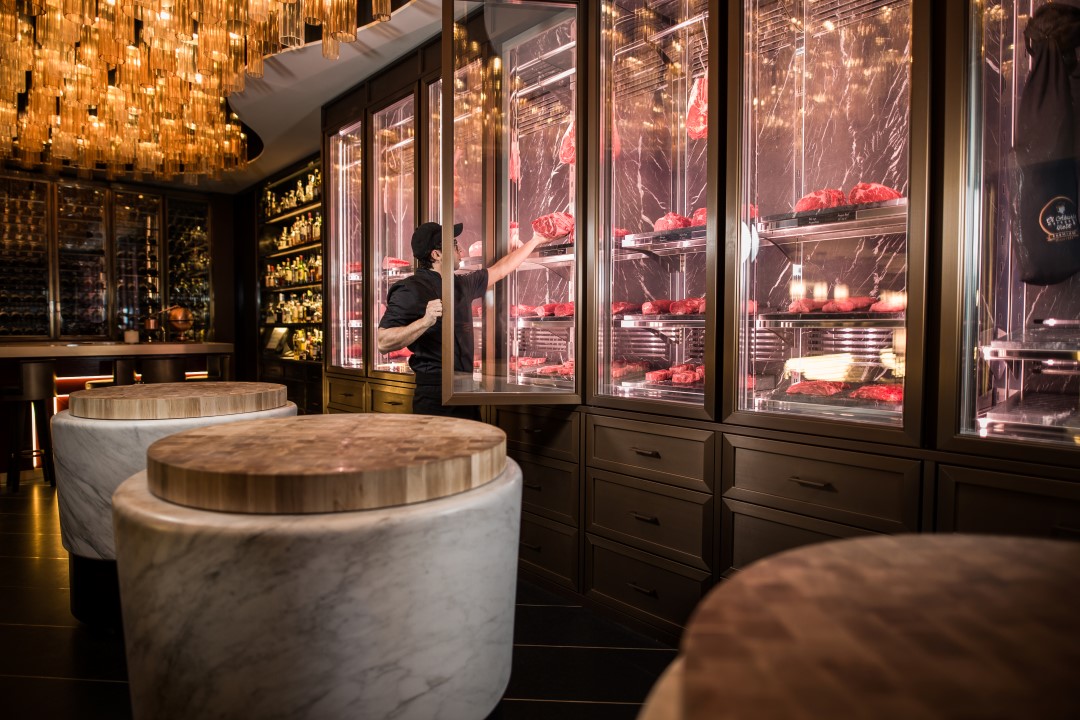 Known for its premium beef selection that is sourced from Australia, US and Japan, everything on their menu deserves to have its moment. Their Aussie beef, for instance, is grain-fed for 270 days and consists of short ribs, boneless ribeye and filet on the bone. The Japanese beef selection, on the other hand, are grass-fed and comes through with filet, chuck roll and their signature kobe burger. In addition to their beef extravaganza, they also provide a 'Comfort Food' section that celebrates cooking styles from different cultures. So whether you're into teppanyaki, wok, grilled, pastasciutta or even braised dishes, they've got you covered. The category is indeed yum-yum-yum, darlings.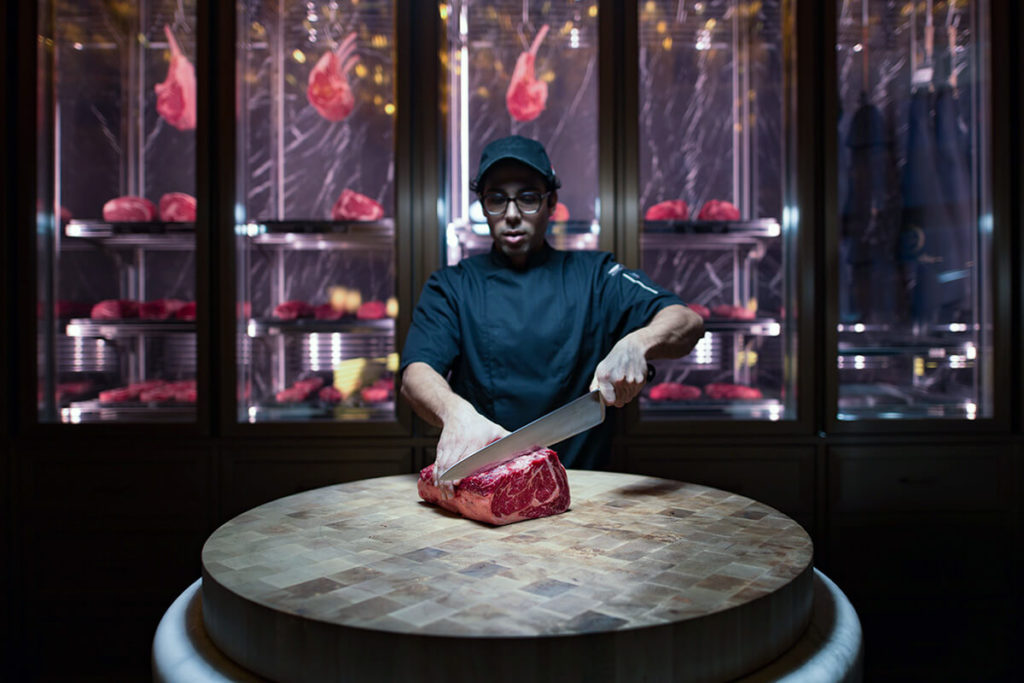 The restaurant's Seashell location has two exclusive items that don't get exist at any other Beefbar and they happen to be the scrumptious ginger sea bass and the hearty tomokatsu milanese. Now that we've got food covered, let's get into the drinks. Did you know that they have a signature tea-infused section that is simply sublime? Well, there's the 'Smoking Angel' which is made out of smoked black tea, Mezcal, hearty honey brew, Cointreau, Kaffir and finished with hydromel citron. Another cocktail that is to die for would have to be their 'Drunken Fairy' which consists of vodka-infused jasmine tea, citron juice, ginger, bitter Pamplemousse and Cointreau.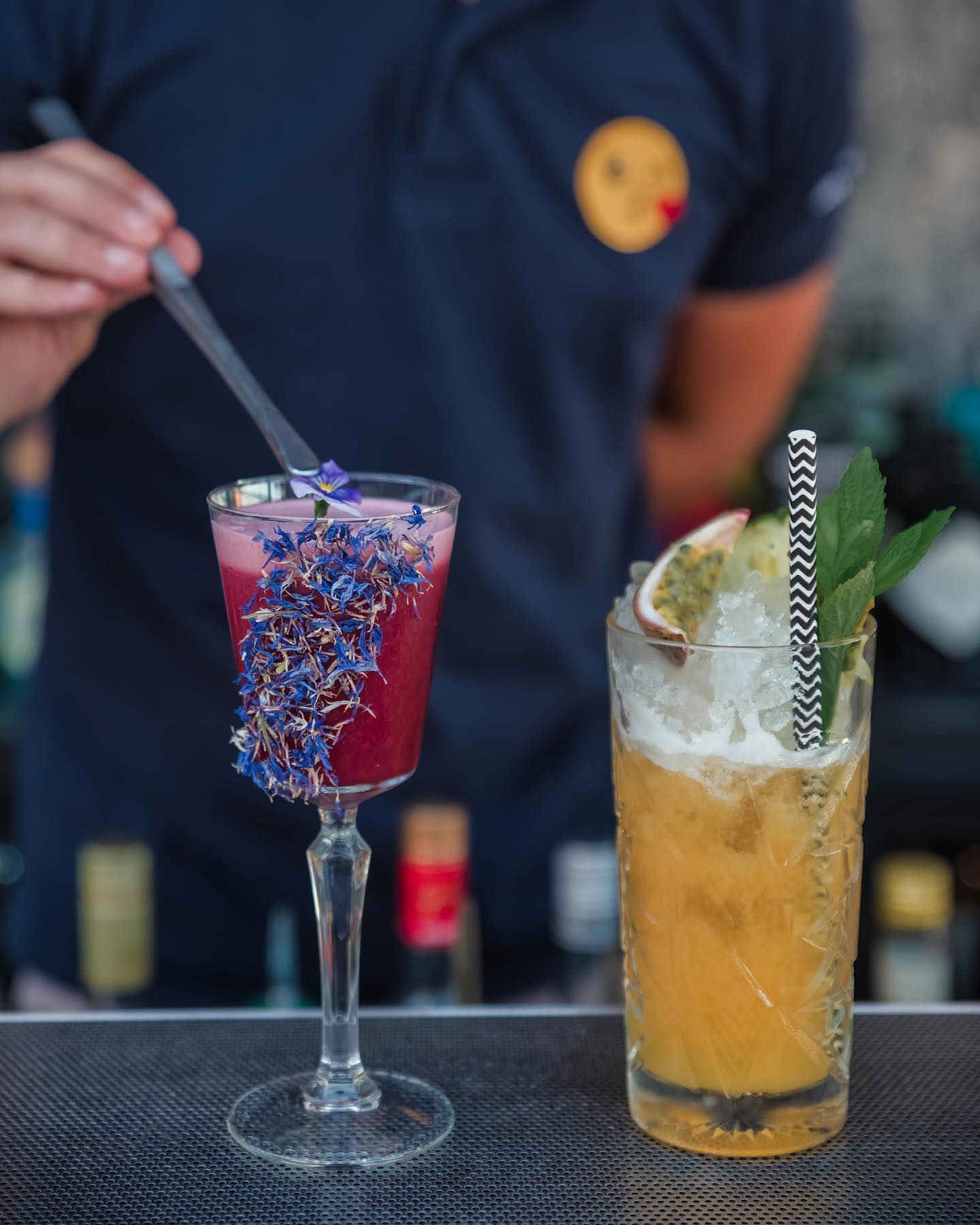 Beefbar plans to open in Cairo very soon. A little birdie told us to expect them during the fourth quarter of 2022 or early 2023. We have no choice but to stan.