Feel Good Spoiling Your Fur Babies With Nooshi's Healthy Treats
Nooshi's Nibbles pet treats are all human edible and honestly, they sound so good, you may actually want to try them.
Shower your little pupperino with Nooshi's Nibbles line of homemade, all-natural, liver-based treats. All your furry friend really needs is your love, but yummy (and healthy) artisanal treats made with love never hurt. These treats are paw-fect for treating your fur babies or for obedience training. The bottom line is they won't be able to resist these crunchy delights and they're super good for them with no added preservatives, salt or sugar.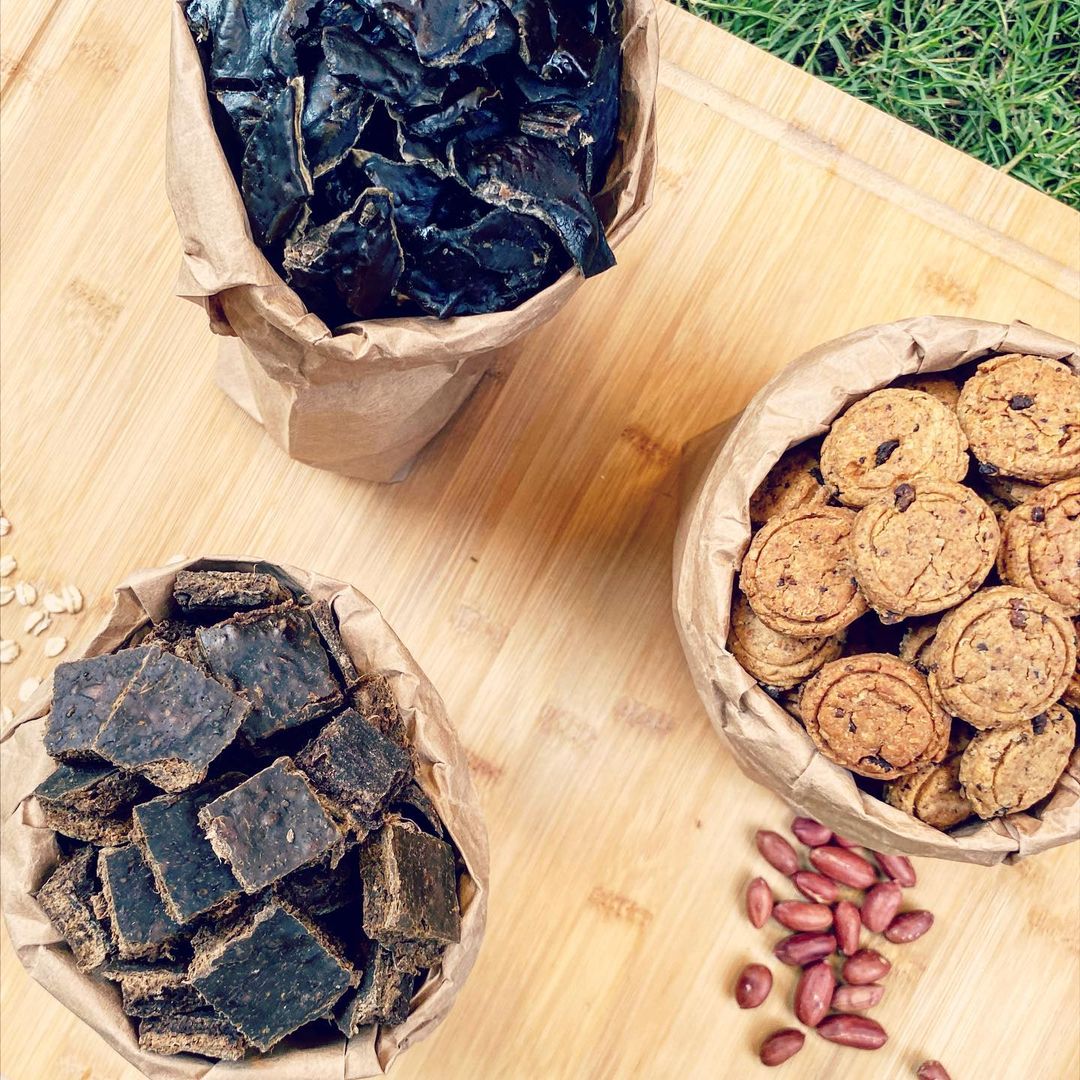 The treats at Nooshi's

It's all about beef liver at Nooshi's! Feeding your pooch liver is a great way to integrate extra nutrients into their diet and they won't even notice they're eating something healthy because these treats are so flippin' delicious. Their pet treats are human edible and handmade with love. They offer three main products: Liver Slivers, Liver Chip Cookies and the ultimate Forbidden Fudge.

Lots of research and thought go into every single ingredient they use to ensure that all of our babies are getting the nutrition they deserve. Their Liver Slivers are mouth-watering dehydrated beef liver morsels. These nibbles are great for cats as they are easily-breakable. They're great high-value treats for obedience training for dogs as well.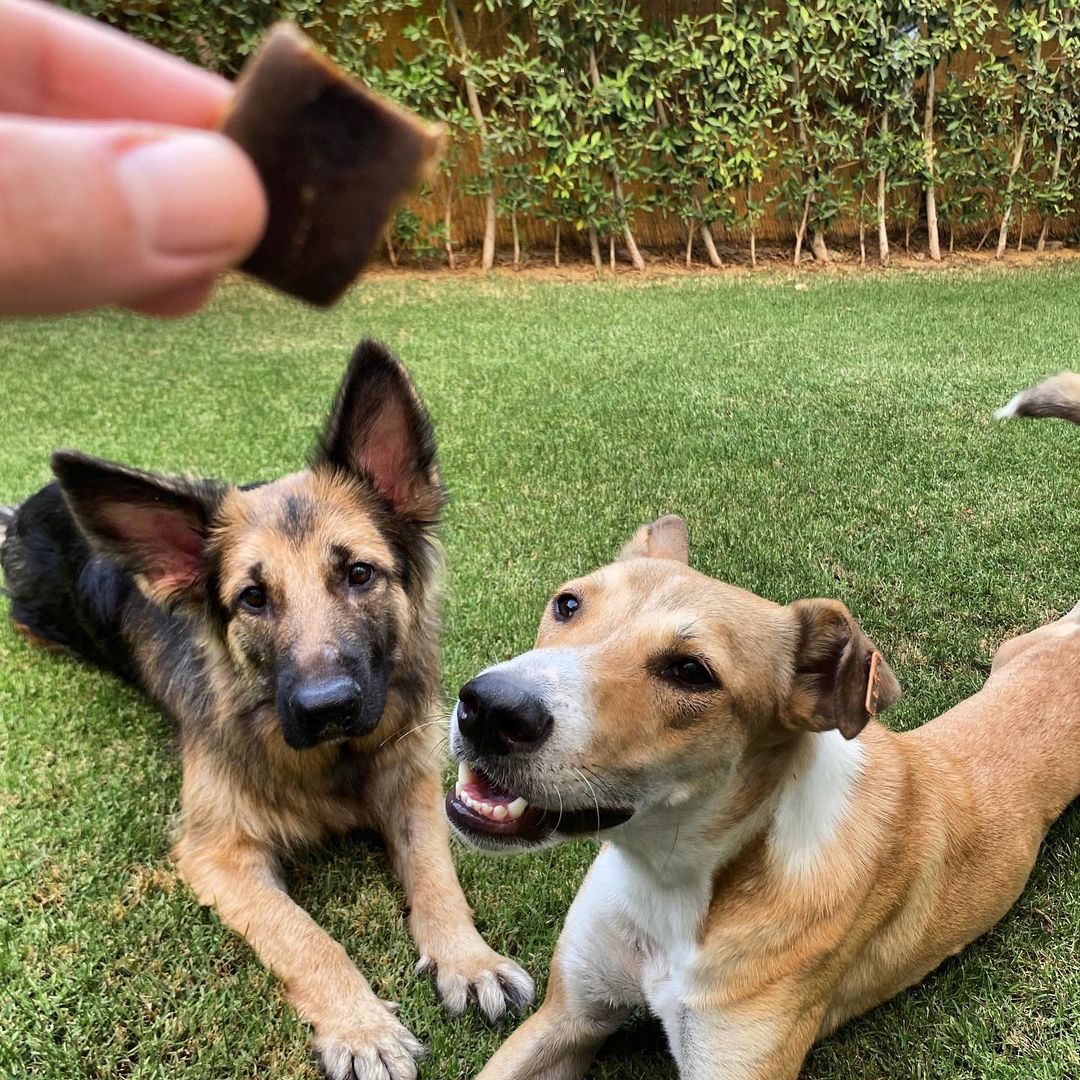 Dogs enjoying their Nooshi's

Spoil your best friend (who is also a dog) with Nooshi's decadent, star-shaped peanut butter-based Liver Chip Cookies. These adorbz cookies are made with homemade, dry-roasted peanut butter and oats—a great carb alternative for pets with a sensitivity to wheat or grains.

They're best-selling treat, however, is their Forbidden Fudge. It's rich, decadent and simply delish with its silky-smooth texture. This yummy treat is made for your self-indulgent furry friends. Perfect for a midday snack!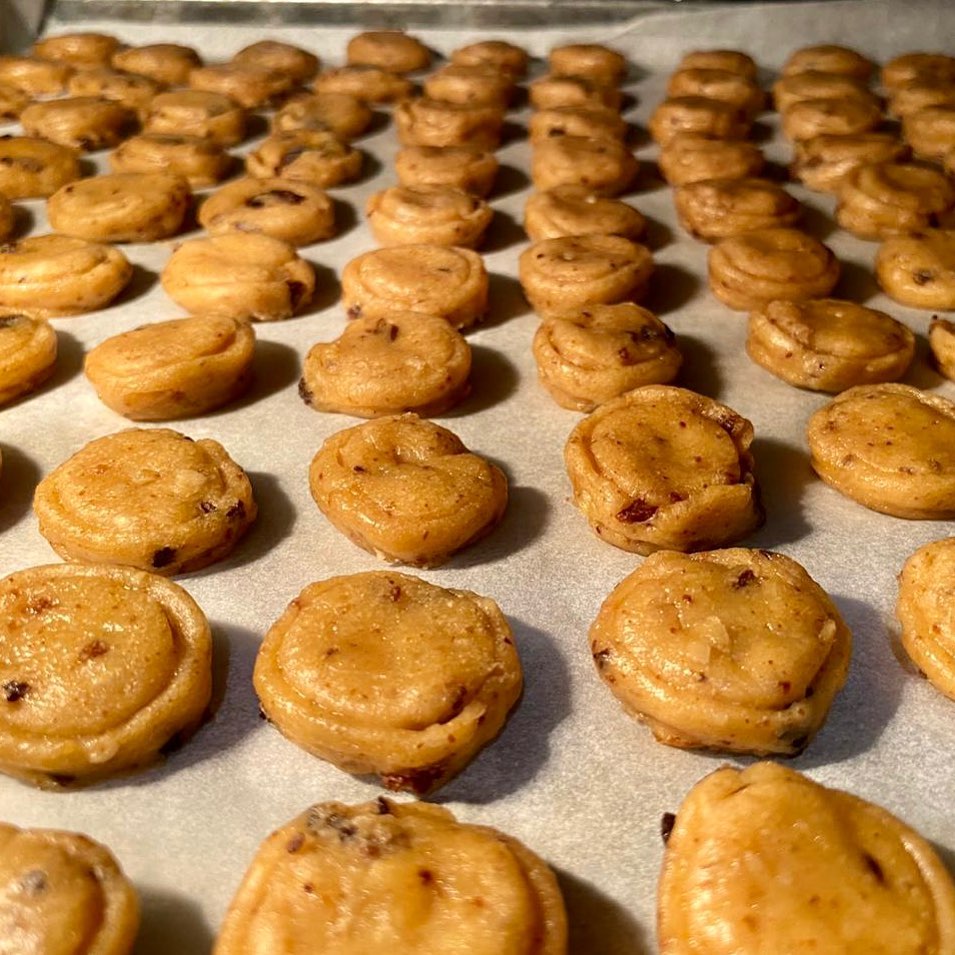 The healthy treats at Nooshi's

Nooshi's Nibbles are dehydrated to ensure optimal nutritional retention while eliminating the risk of dangerous pathogens, usually found in raw meat, from finding their way into your furry friend's system. If your cat or dog is a meat lover, you already know how messy it is to give them raw or cooked meat as treats.

As part of their commitment to environmentally conscious consumption, Nooshi's hand-crafted treats are all packaged in their reusable and recyclable, signature glass jars.