French Fries on Steroids at Holy Fry in Swan Lake at Sahel
French fry purists, shield your eyes.
These sassy fries carrying boatloads of mouthwatering sauces and savoury toppings have made their way to the shores of Sahel, at Swan Lake to be specific. Fries are inarguably the best beach and poolside snack—easy to munch on while packing that satisfying crispy and just a little bit of grease. Holy Fry is serving up hand-cut, deep fried fries in all their shapes and forms for beach goers to munch on any time of day.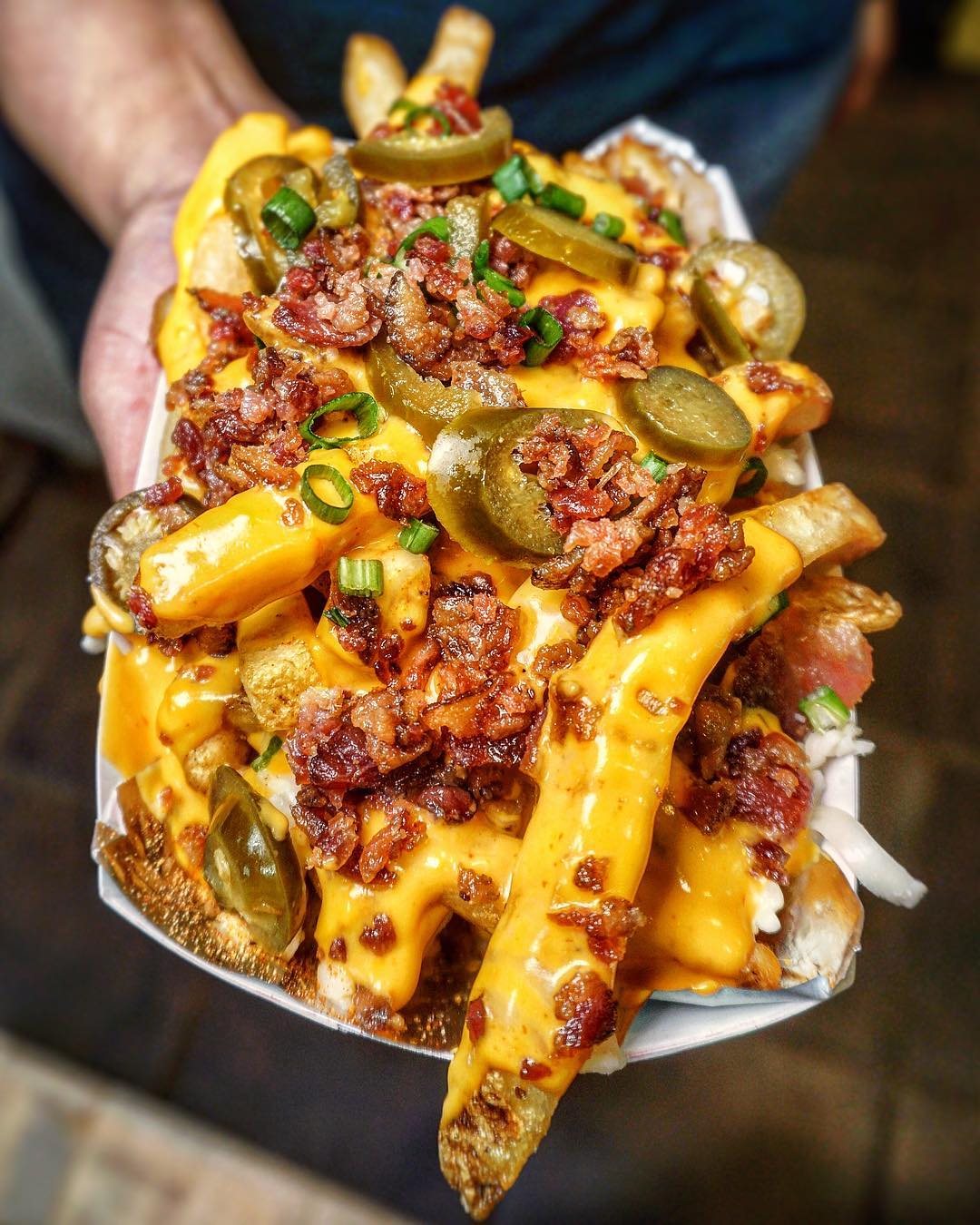 Holy Fry doesn't discriminate by shape or colour—serving up the humble potato curly, straight or in wedge form. But that's not where the craziness ends. French fry purists, shield your eyes. These French fry creations must actually be illegal. These crispy French fries are doused in robust sauces and topped with the most tempting of toppings.
Their Curried Hot Dog fries are the perfect savory side kick with their house made creamy curry sauce and their perfectly seared hot dog. Feeling a bit spicy? Try their aptly-named Chili Cheese Bombshell loaded up with creamy cheese, spicy minced meat and jalapenos—all on a bed of crispy waffle fries.