From Kabul to the Heart of Egypt: Afghani Bread Makes It to Cairo
This mild, tangy and slighty-fluffy bread is going to be your new carb staple.
If you haven't had the pleasure of sinking your teeth into some hot and steamy Afghani bread, then you're seriously missing out on a unique culinary treat. This fluffy Southeast Asian bread just landed in Egypt and you can get it only at Afghan Bread. This 'stone' bread is usually oval or rectangular in shape and is made in a cylindrical oven that's widely used across South Asia.
''The first time I had Afghani bread abroad, it was love at first bite,'' Moheb Allah, owner of Afghan Bread, tells #SceneEats. ''I knew I had to bring it to Egypt so I decided to learn how to make it and tada!''
This traditional naan bread is the national dish of Afghanistan and righteously so. You'll want to gobble up every morsel of this mild yet tangy bread. No, you don't have to eat it just with Afghani food; use this airy bread to mop up Alexandrian foul or tear into pieces and use it as a kind of scooper for food. Utensils who?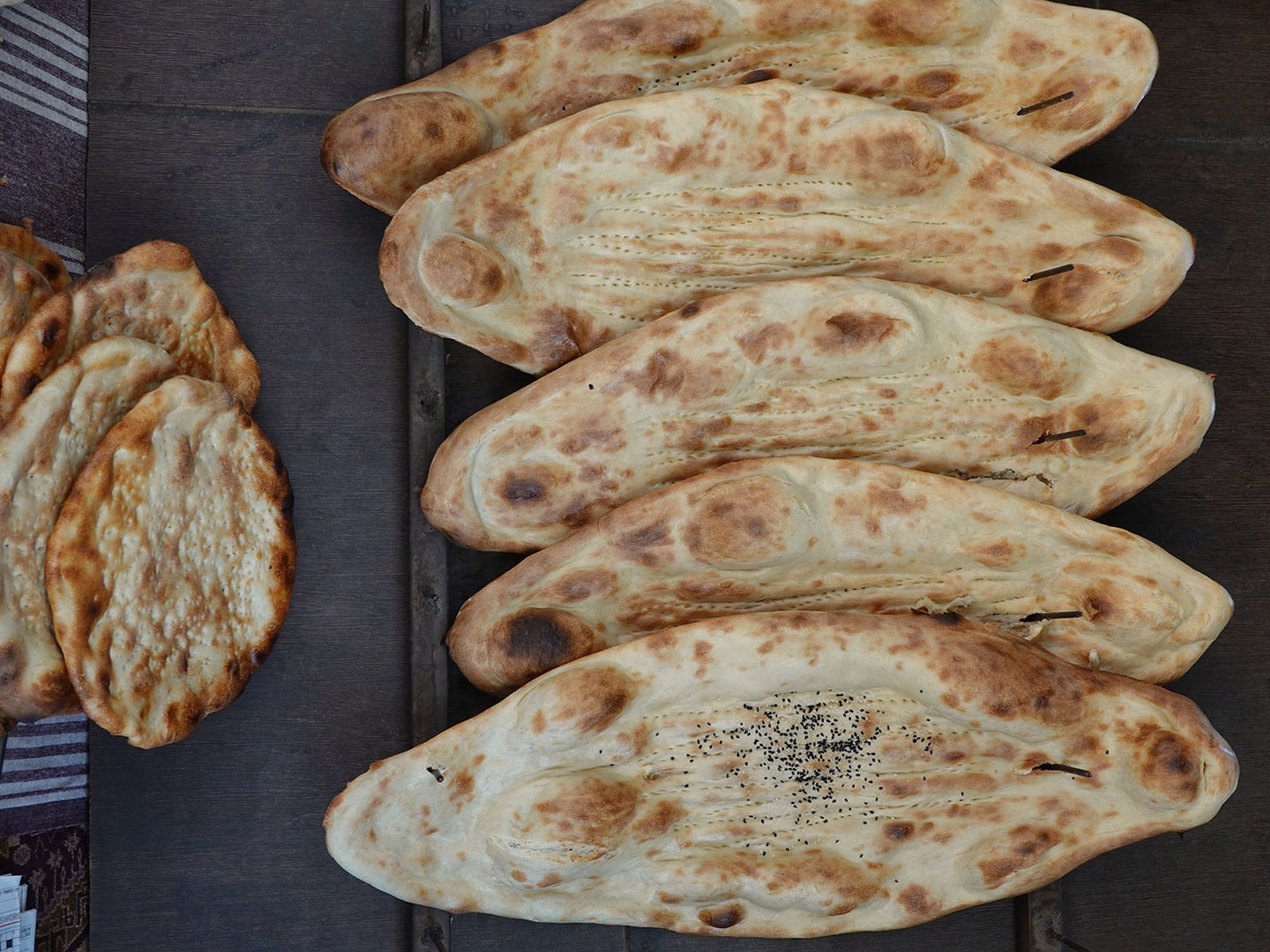 What traditional Afghani naan looks like
Also, imagine serving up some of this unique bread with a nice summer charcuterie board. It's the perfect vehicle for carrying fresh cheeses, meats and lots and lots of spreads. (honestly, the bread may be the real showstopper).
This particular type of Afghani flatbread is native to Kabul, traditionally made with whole wheat flour, baked in a tandoor and topped with yum yum nigella seeds. Unlike their Indian counterparts, Afghani naan are not brushed with butter and that's because they don't' need it, sis. These babies are thicc, softy and glistening. The diamond-shaped ones have tapered ends and are adorned with pretty ripples on their surface.
Afghan Bread doesn't have a physical location but you can order dat delish bread by sliding through their DMs or Talabat if you're in the Abbasiya area.