Harrold: The New Fried Chicken Eatery Demanding Your Attention
Another day, another fried chicken shop opens, except this one is worth your time.
If you're on the hunt for the crispiest, crunchiest fried chicken meal that you can't possibly finish off on your own, we have the spot for you. Harrold is the new fried chicken shop in New Cairo taking our favourite comfort meal and making it as tempting and irresistible as ever. All things aside, Harrold's menu is what we're leading up to; they're pretty much changing what you thought you knew about fried chicken.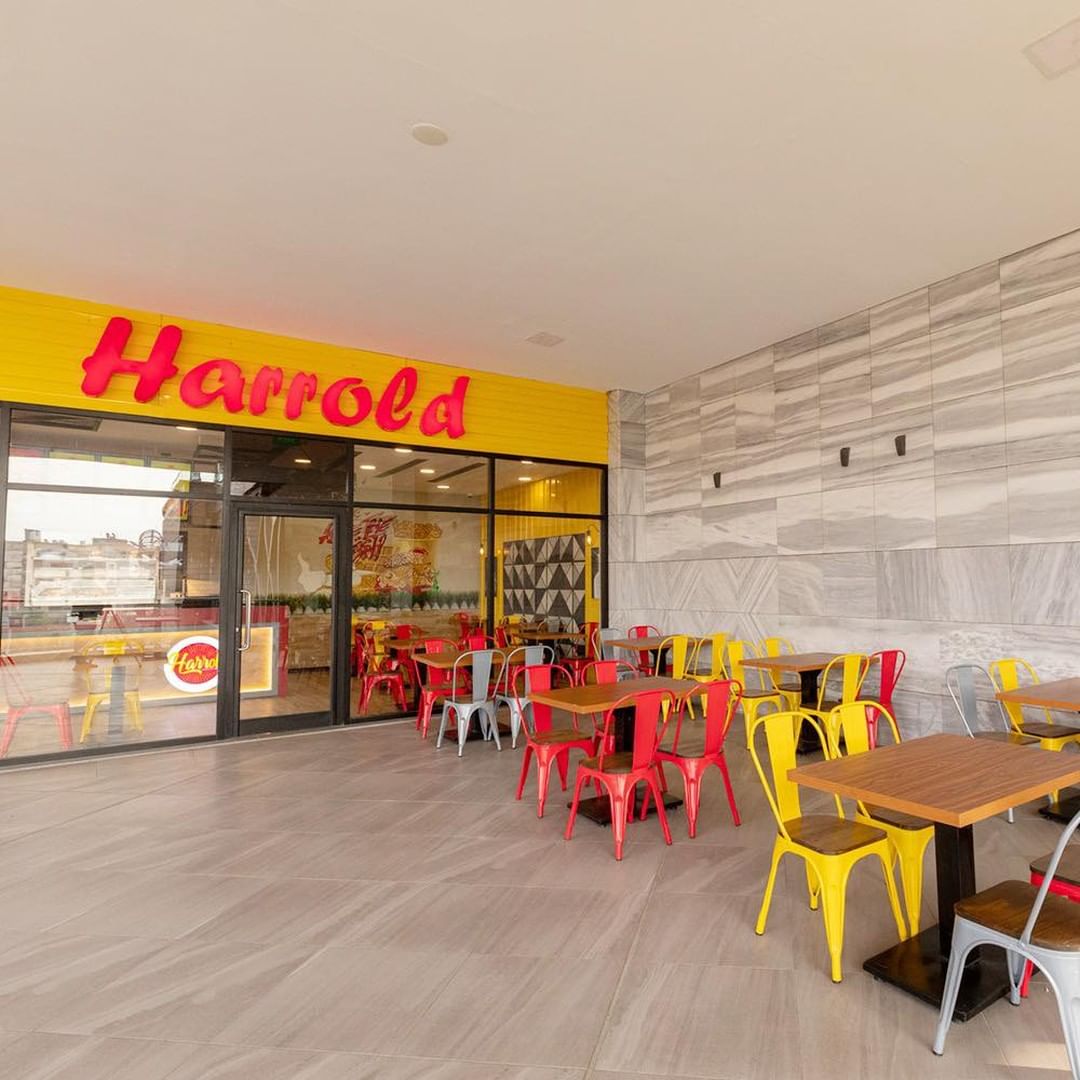 The vibe at Harrold
Amongst quite the array of sandwiches, a couple stood out most to us. The Tennesse sandwich is a Godzilla-esque creation, consisting of 10 layers of fillings. Yes, 10. Alternating between three stacks of tomatoes and zesty hot jalapenos, crispy chicken, oozing roumy cheese, and fried mozzarella sticks. They also make the Submarine, which is pretty much the same thing but add on stacks of beef patties, too. Carnivores everywhere, do you copy?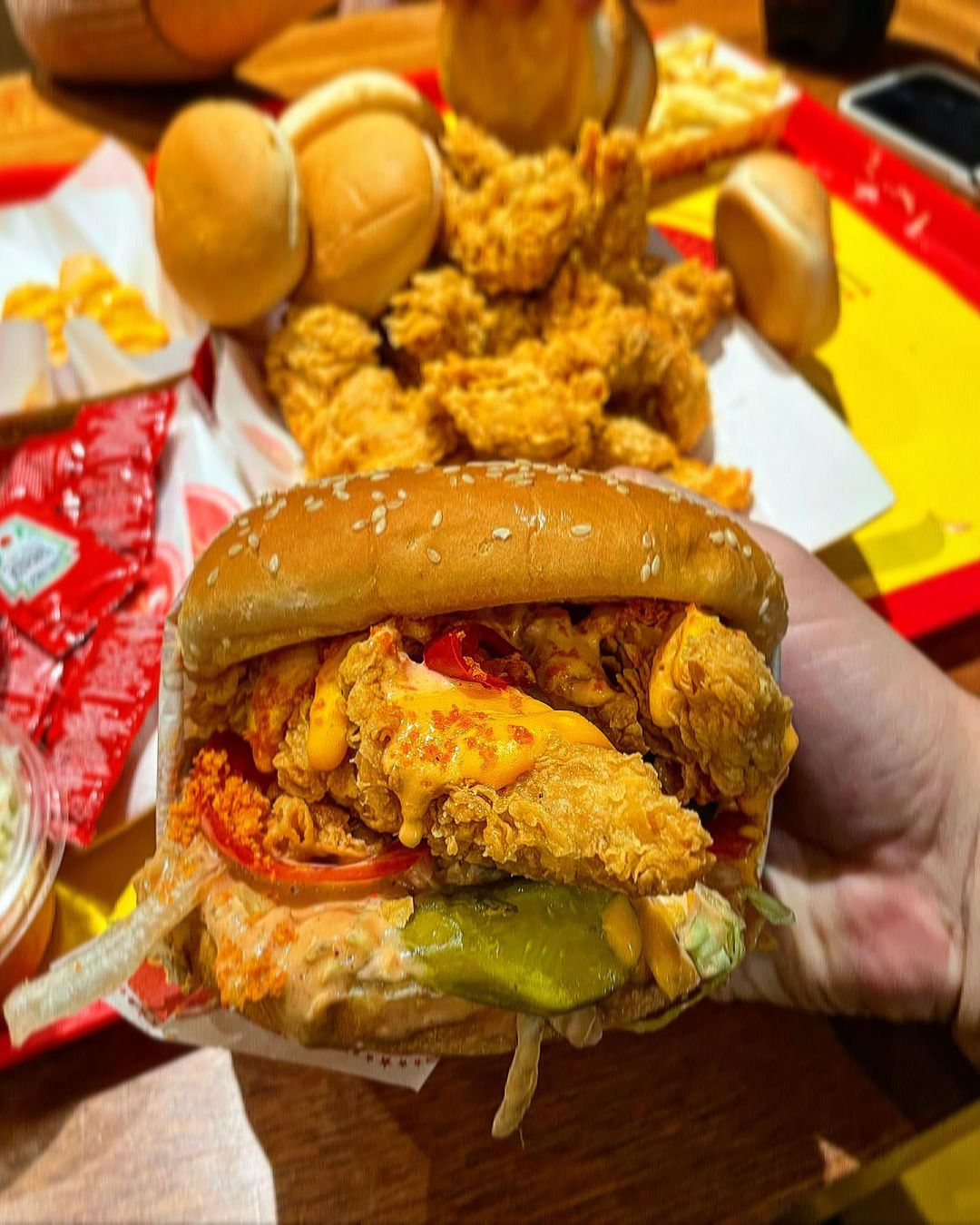 The Tennessee at Harrold
Finally, Harrold makes shareable group offers fit to challenge the most seasoned of foodie battalions. Starting off with a party of three offer and going all the way up to a meal for six, the offers include different ravenous assortments of sandwiches, yummy crispy chicken strips, fries on fries on fries, tangy coleslaw, jars of warm melty cheddar cheese, onion rings, and mozzarella sticks.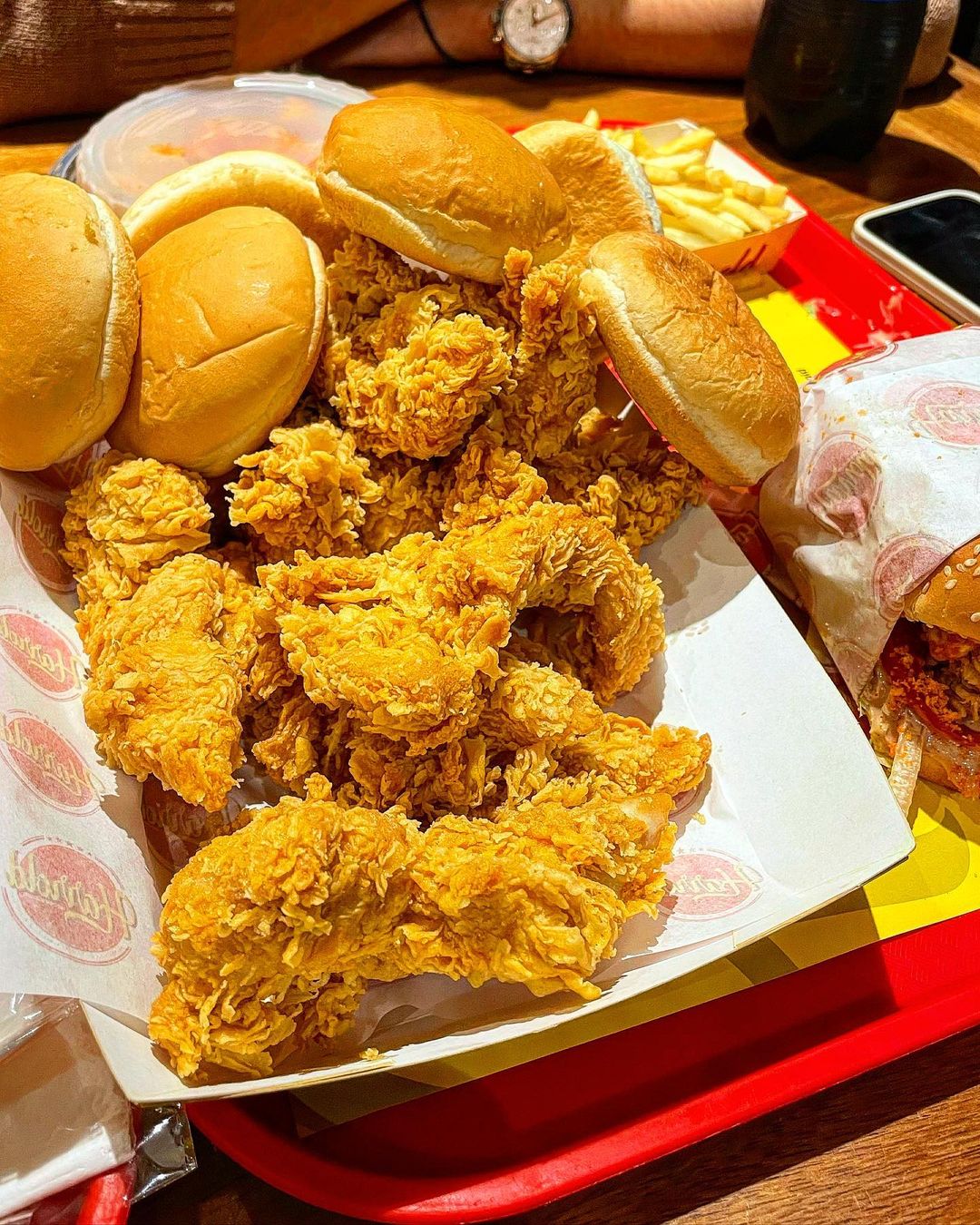 The fried chicken at Harrold
You can find Harrold at Arabella Plaza where you can call them via +2 0111 028 0777.