Heaven Lounge Should Change Its Name to #ViewGoals Lounge
Get your Instagram story game ready, hennys.
Sometimes we forget that we have one of the actual Seven Wonders of the World in our backyard. What if we told you that there's a fun, new lounge in Giza located right in front of the pyramids? Yes, we're talking about Heaven Lounge and, well, the name speaks for itself. Nestled between the Great Sphinx and the Pyramids, Heaven Lounge envelopes you in an awe-inspiring view, perfect for an all-out photoshoot so make sure to get your Insta story game ready, sis.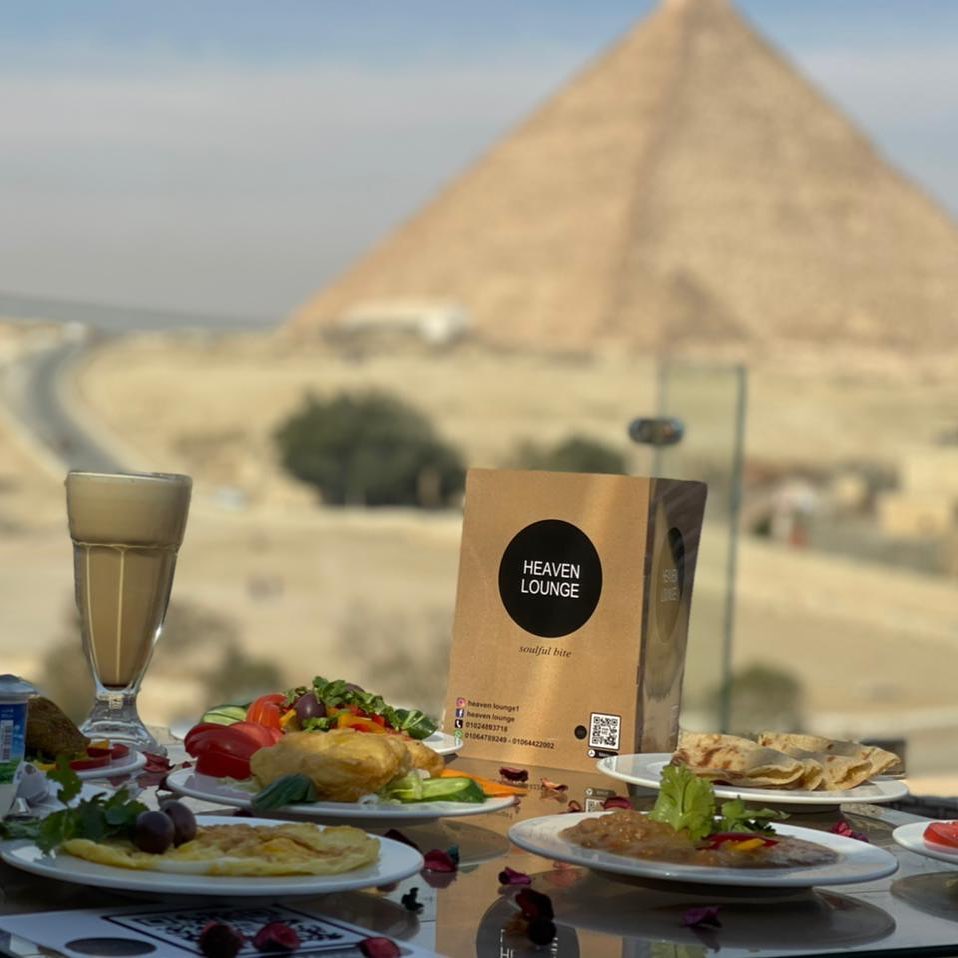 Feast like the pharaohs (or pretend tbh) while soaking in all the atmospheric surroundings of the Pyramids-view rooftop terrace. This new spot is serving up a fanfare of delicious international dishes. From their surprisingly healthy continental breakfast to their hearty range of pastas, Heaven Lounge has something for everyone. Not feeling hungry and just want to bask in the overwhelming view? Sip on some fresh fruity smoothies and milkshakes while posing for some seriously gorj Insta-perf pics.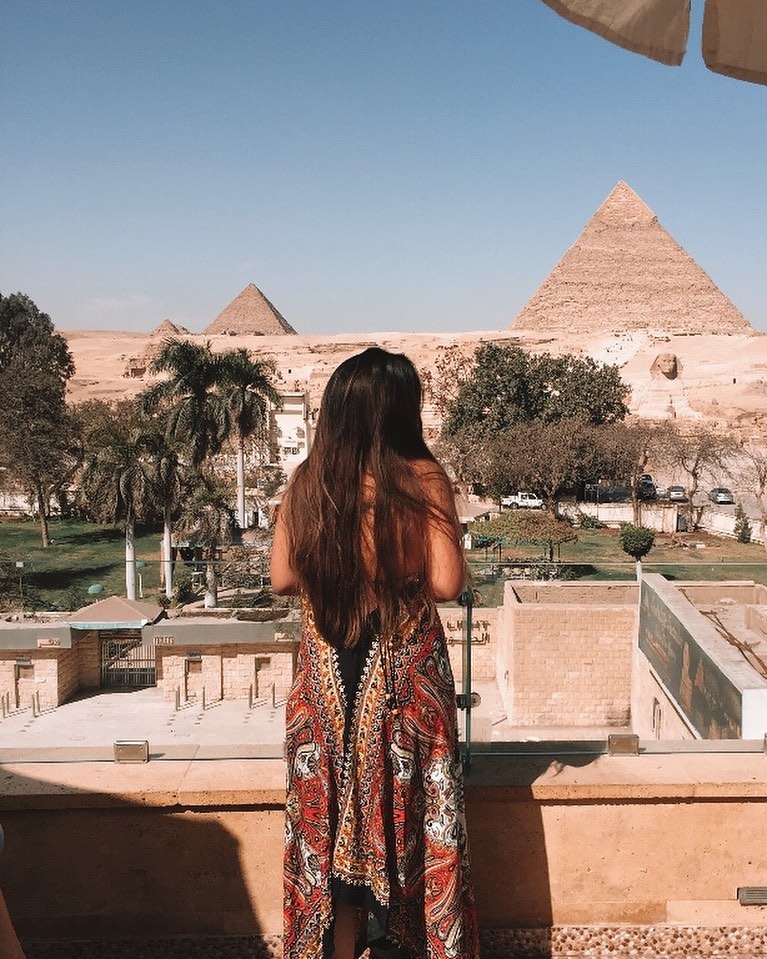 You can have a meal any time of day, but dinners are quite special here. Imagine indulging on exquisite food enrobed in the neon, shining lights of the Sound & Light Show. Yup, they said unstoppable!