'Henrie's' Makes Vegan Goodies That Are as Sinful as the Real Thing
Plant-based eating just got a world fudgier.
The world of plant-based eating can be altogether intimidating and frankly, a very green ordeal. But that doesn't need to be the case. Showing us that it's still possible to get quite sinful while still caring for the planet, animals, and your waistline is the newest dessert haven in town: The Henrie's Brownies.
Baked up by foodie couple Joseph Henry and Sara Toma, the health-conscious love birds started experimenting in vegan goodies, namely brownies after moving back to Cairo from Qatar. "Sara started baking these brownies as a way to have something sweet and still eat healthy and without refined sugar. The result was amazing, and we felt like we had something we could start this project with," Henry told SceneEats.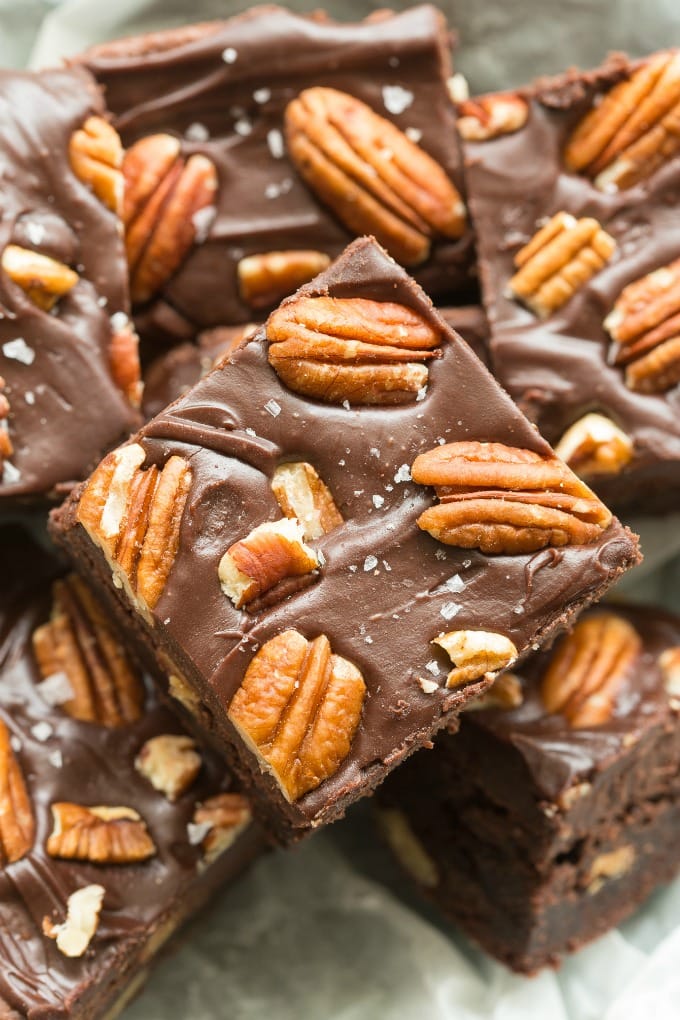 Henrie's pecan brownies
Though they specialise in brownies, the at-home bakery also makes cupcakes and full-on cakes when requested. Their must tries are the pecan and salted caramel brownies along with the carrot cupcakes.
Henrie's Brownies deliver their plant-based goodies all over Cairo. Get your dose when you order from their IG page.