Hush Makes it to Egypt with Their Iconic Burgers, Beers & Tacos
Hush also happens to be in Chile, LA, Mexico, Argentina, Thailand and Brazil.
Wherever burgers, tacos, and draft beer meet, is wherever you will find us. This so perfectly happens to be at Hush Burger in Beirut St, Heliopolis, which also happens to be their only MENA branch. Hush Burger's other branches are in Chile, LA, Mexico, Argentina, Thailand, and Brazil, essentially guaranteeing us indefinite bragging rights.




Known for their brioche bun burgers and your choice of either single, double, or triple patties, classic monterey jack cheese, lettuce, tomato, Hush Burger has a pretty much 'if it's not broken, don't fix it' approach to burgers. Some things just shouldn't be effed with. However, to meet the times and the demands of all vegetarians, they do offer a vegetarian falafel patty option. If you're particularly saucy, you can delve into their chicken sandwich which also doesn't stray far from everything it needs to be.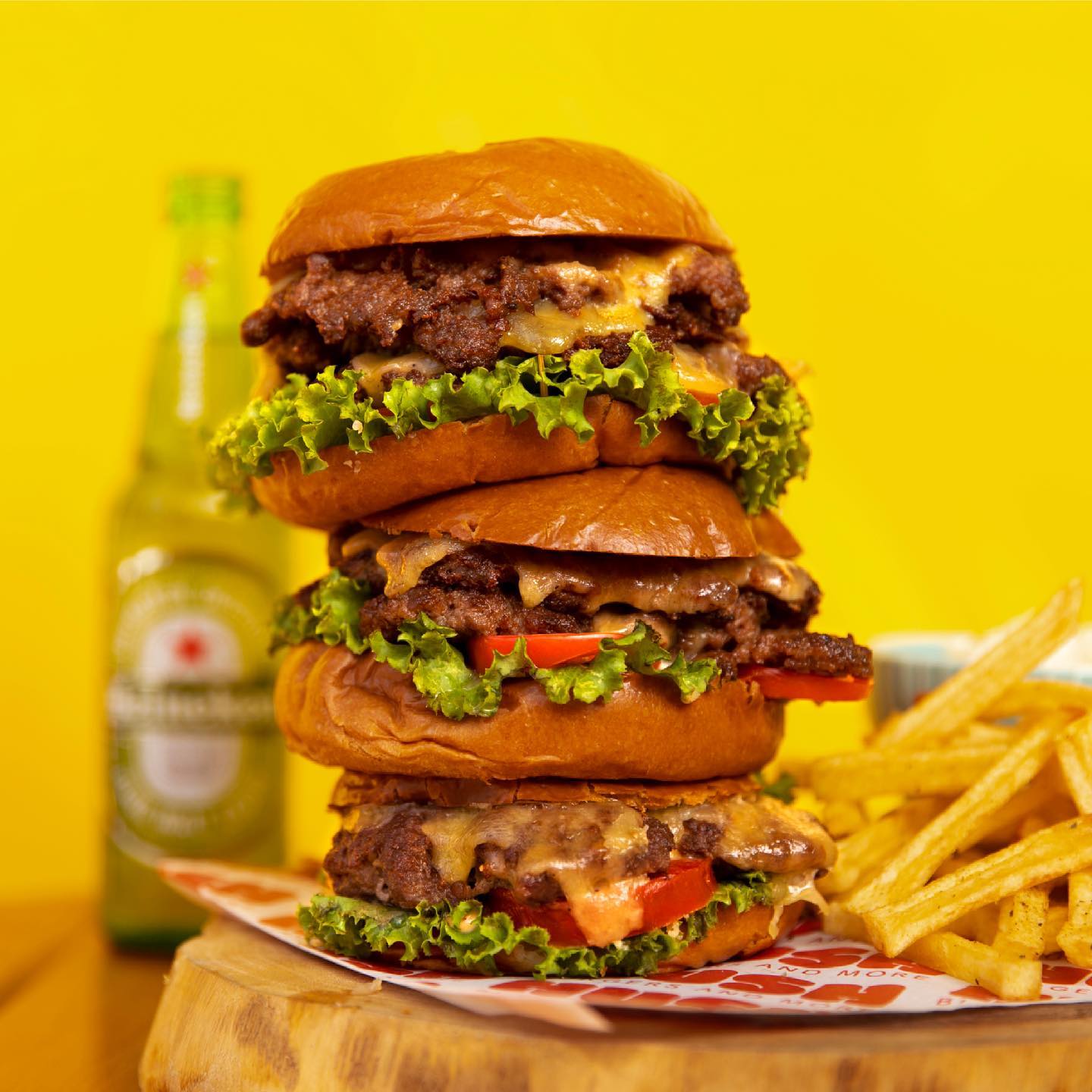 Hush Burger also dips their toes in sets of five meat or chicken tacos, fried potato skin bowls, nachos, and sweet potato fries as gorgeous appetizers and side options. Our personal favourite thing about this burger joint, though, is their bundle option where you can get an original burger, fries, coleslaw, your option of either a soft drink, beer, or wine, and a refill for a maximum of EGP 210.