Iftar or Sohour on a Pharaonic Boat in the Nile Is Ramadan Goals
Ramadan like an Egyptian!
If you still haven't gotten enough of everything Pharaoh-inspired and you're still living vicariously through all the talk of Ancient Egypt over the past few weeks, we're about to up the ante of your slightly-concerning obsession (like all good friends do).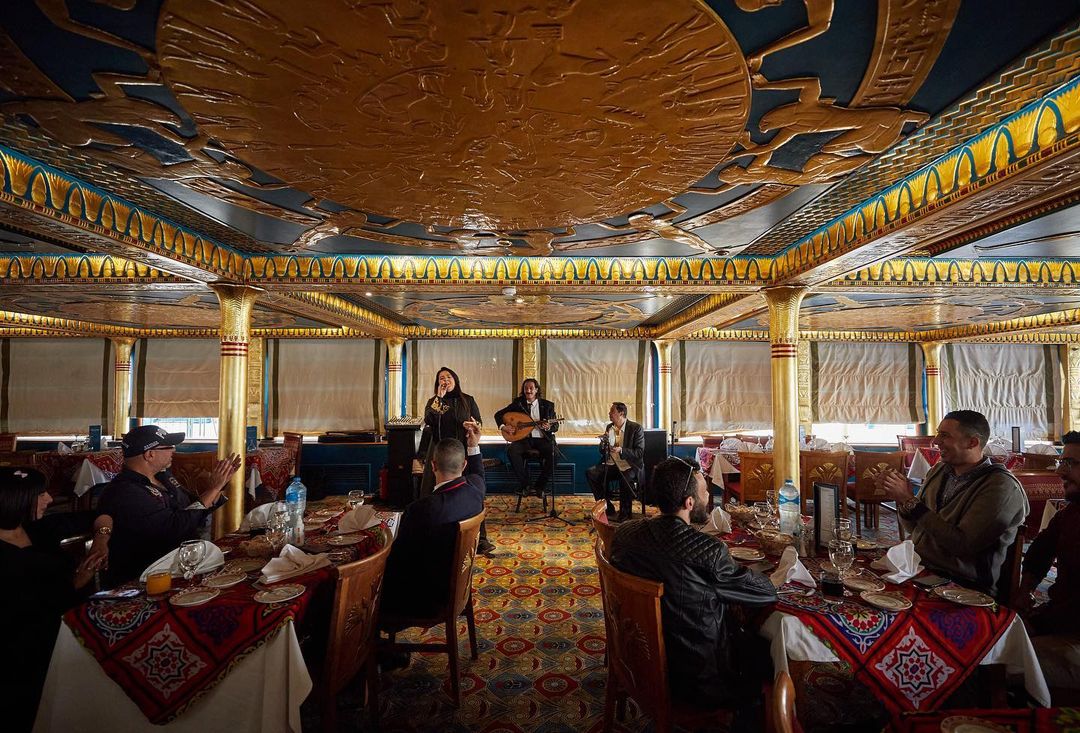 The Pharaoh's Cruise is bringing us Ramadan meals exquisite-ness with their cruising restaurants for either iftar or sohour alongside the Nile River, at the gorgeous heart of Cairo. The ornate boat, with Ancient Egyptian gold and blue embellishments adorning its surface area, looks like it would have sailed right off an exhibition at the Museum and snuck its way into Downtown Cairo-- but it hasn't been home to any Egyptian mummy to date, so you could actually hang out in there for a night and gorge yourself on the yummiest of traditional Ramadan staples while you're at it.
Offering both iftar and sohour meals for the entirety of the Holy Month, the Pharaoh's Cruise menu is swimming in rich, hearty, national dishes that really nail down the Egyptian-ness of this whole experience. For iftar, you could indulge in all the tawagen of bamya, macarona bechamel, and molokhia of your heart's desire, as well as smokey meats straight off the grill like grilled kofta, shish taouk and grilled chicken. It obviously goes without saying that they make all the salads and sides we know and love, too. Their sohour menu has all the foul, bazillion styles of eggs, falafel, soujouk, potatoes you could dream up to be your last meal of the day.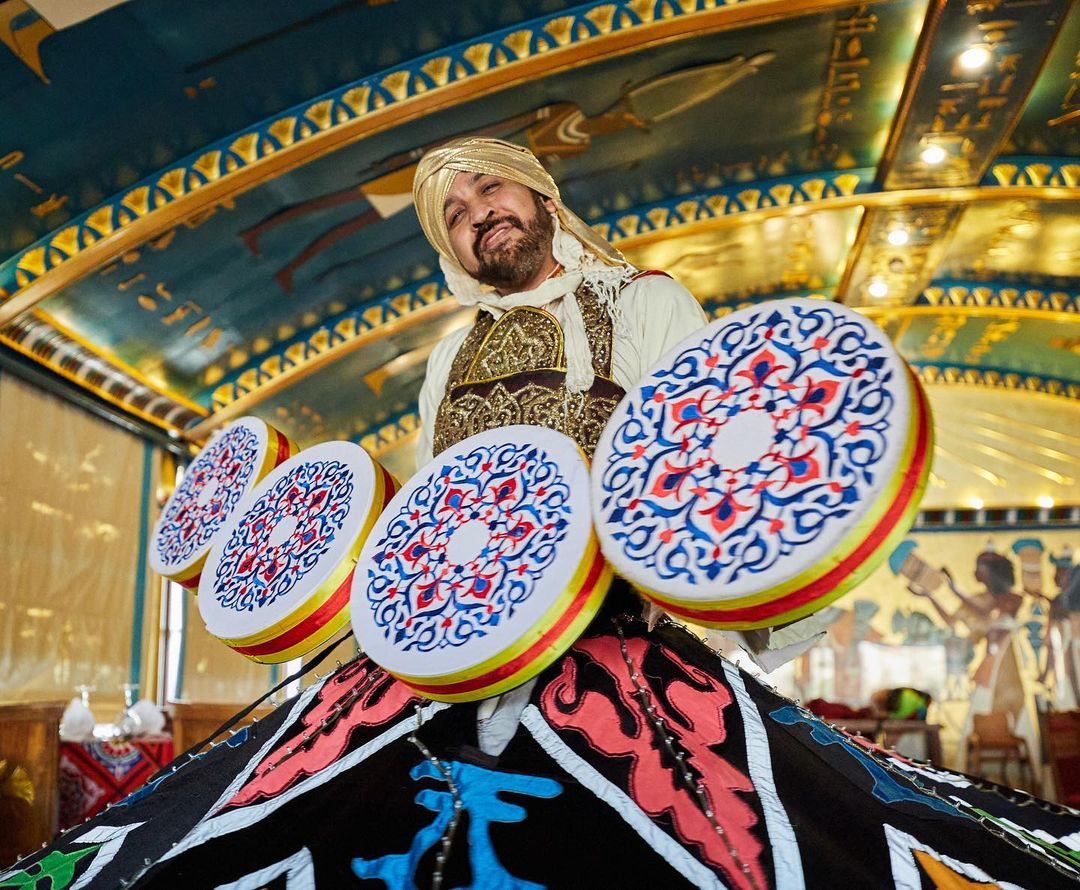 From singers performing covers of all our Egyptian classic favorites to tanoura dancers dancing the night away, the Pharaoh's Cruise offers live entertainment entrancing all diners into a night that crosses over history, culture, and scenic views.