Into the Woods & Beyond the Fairycore: Behind the Baked Cakery
This one-woman bakery is bringing kitschy back to Cairo and we're absolutely living for it.
The backdrop of every one of our biggest milestones, sometimes even the foreground, is a sweet treat that stands testament to the sheer joy of celebration - cake. While the rest of us got sucked into a whirlwind of minimalistic (boring) platters, the Baked Cakery, a whimsical cake boutique, sprouted with the mission of bringing unabridged joy back to the cheery cake.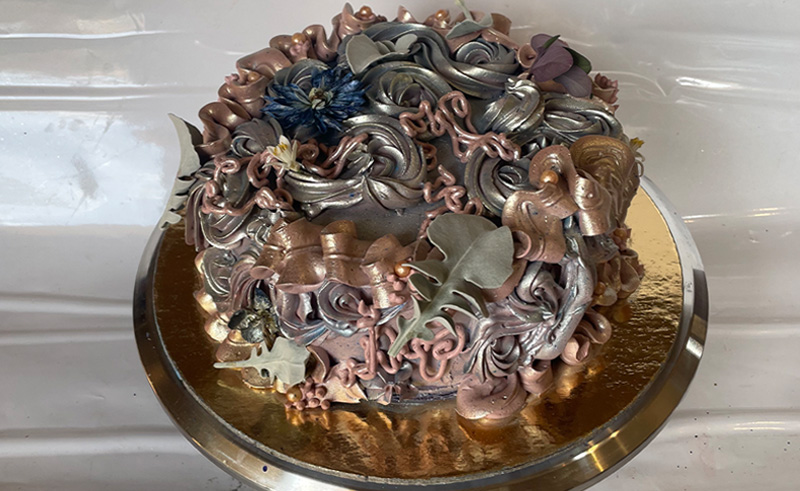 In the cinematic utterances of many of our favourite love-centred alt films (*cough cough* Lady Bird), love is attention. That is precisely the agenda the Baked Cakery follows as it crafts artisanal cakes where incredulous attention is given not only to its uniquely dreamed-up kitschy designs, but to the flirtatious blend of flavours within. The Baked Cakery is realigning the love in Cairo through the experimental concoctions it so desperately needed.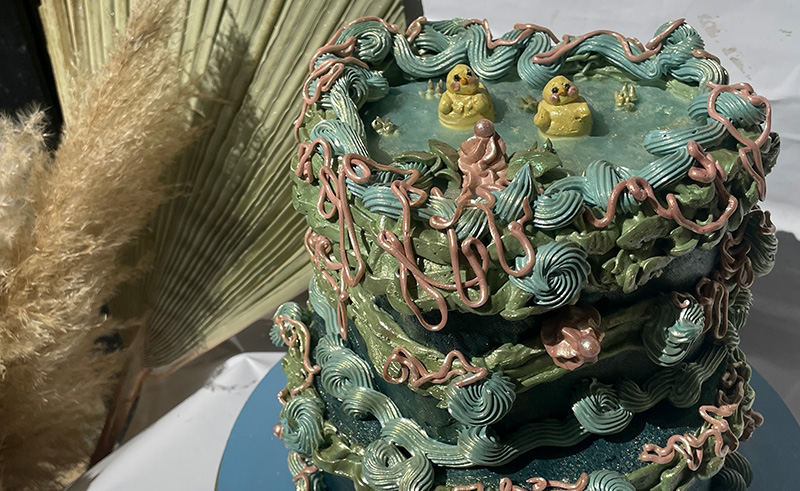 Brought to life from the humble kitchen of software engineer Farida Tarek - not without the help of her little magic elf helper/sister Laila (a pro at egg-cracking) - the Baked Cakery is the manifestation of the artist's expressive desire and geometric integrity. "It was both the science and aesthetic of it that stole my heart," Tarek tells SceneEats. "Through experimenting with geometric and futuristic shapes, it was a way to combine my love for sci-fi with an experimental artistic flair."
The camp experimentalism of the Baked Cakery's cakes does not end at surface level, but extends beautifully into the actual cake. The bakery experiments with eccentric flavours - think Blueberry & Yuzu Bavarian Cream and Cherry & Mascarpone Chocolate – that tie the cake vision together beautifully. The well-rounded artistic cohesion of the baked Cakery's creations is, in Tarek's words, "an experience of stimulating art and actual good food at the same time."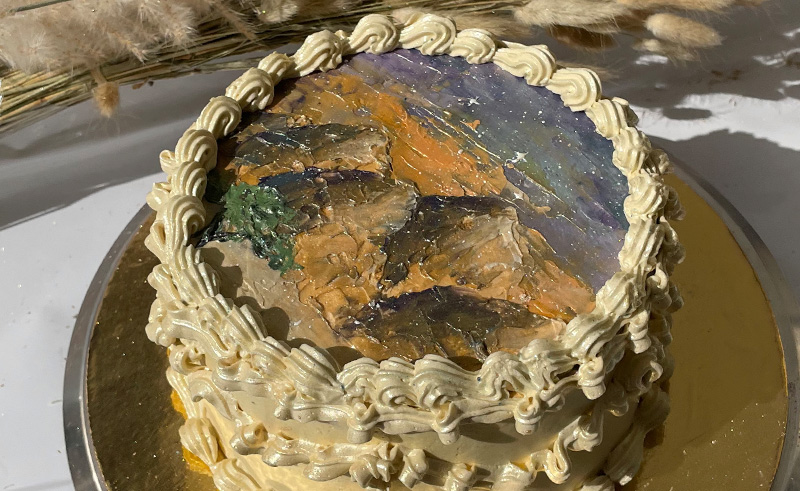 Kitschy, palatable and so intensely full of love, the Baked Cakery's creations cover the entire -core spectrum, from coquette to soft grunge to intergalactic, to bring flair to your celebrations. In its mother's words, the bakery can only be described as "a synthesis of baking, experimental flair, food art and symbolism. And above all an inclusive space for creativity."