Italian-Japanese Cuisine Arrives in Cairo with 'NI'
The restaurant flaunts a diverse menu borrowing from both cuisines their most iconic dishes.
Park St. in Sheikh Zayed is the new it spot in Egypt's culinary world, buzzing with a dazzling cosmopolitan flair and an eclectic mix of upscale dining restaurants. Now, a new fine-dining spot has popped up, offering up an exciting fanfare of classic Italian and Japanese dishes. 'Ni' plays up all the beloved dishes from each cuisine with a sophisticated touch that appeals to all palettes.
Don't get it twisted though, this is no fusion restaurant. Ni doesn't try to fuse Italian and Japanese flavours together. Instead, it offers them side by side, allowing each dish to shine in its most authentic form. The restaurant flaunts a diverse menu borrowing from both cuisines their most iconic dishes. Sushi? Check. Pasta? Check. Pizza? You betcha.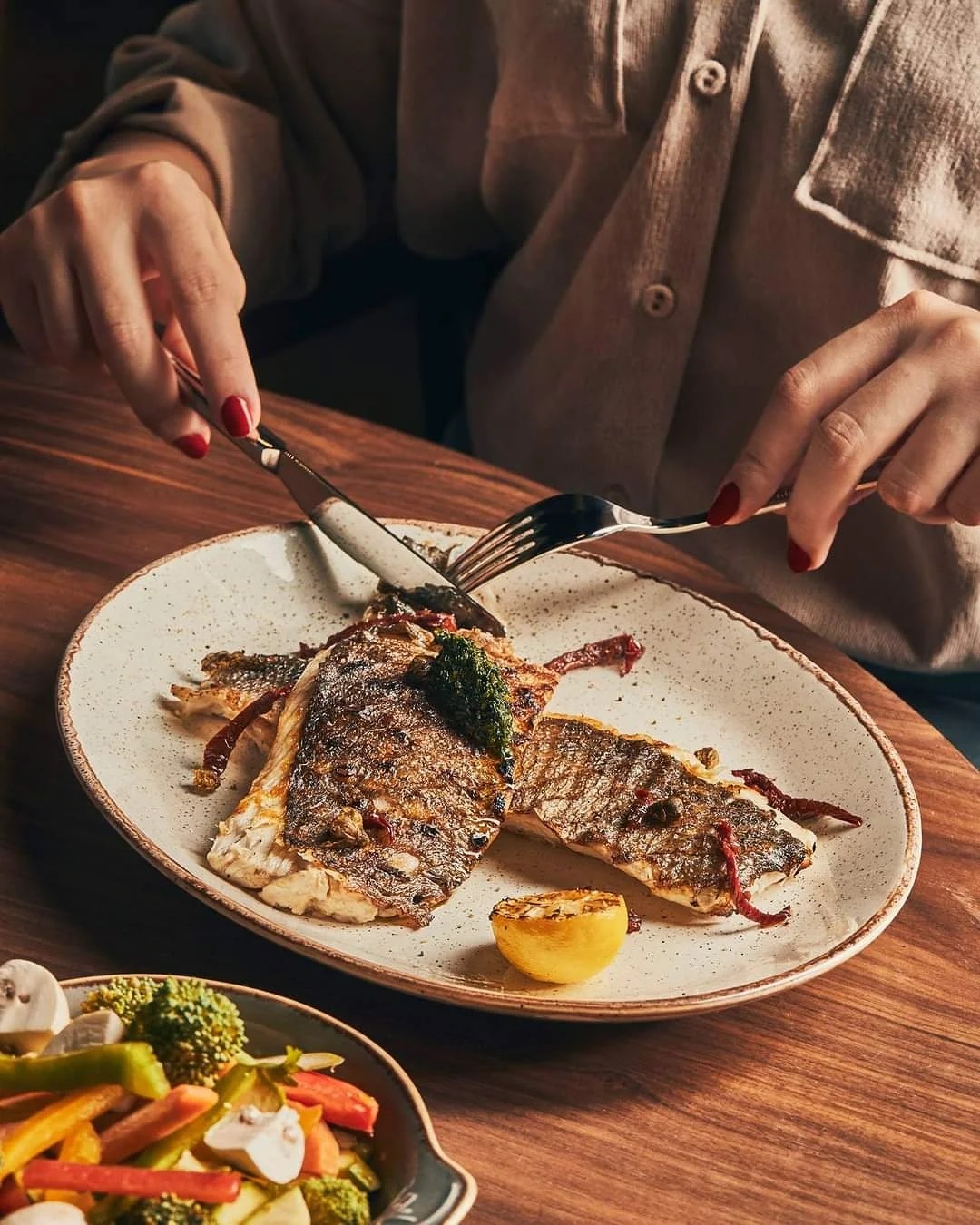 The grilled sea bass at Ni
Our must try items? For starters, whet your appetite with their Crispy Spicy Salmon, coated with panko breadcrumbs and deep fried for a delectable crunchy exterior that gives away to an incredibly soft bite of fresh salmon. Be sure to also order a serving of their Rock Shrimp, served with a mildly spicy mayo-based sauce. In terms of mains, they serve up a mean Eggplant Parm, elevated to fine-dining standards with a robust sauce and loads of fresh mozz. Feeling even bougier? They have a stunning Truffle Pizza boasting an incredibly thin and crispy crust and a cream-based truffle sauce that'll have you asking for seconds.
"Ni offers Japanese and Italian cuisine. We're not a fusion concept. We have Japanese items and Italian items because a lot of people think we're fusion. No, we offer this cuisine and this cuisine. Our location is in Park St. — it's a very huge location. We have an open kitchen with a section for pasta, sushi, pizza, drinks and desserts," says marketing manager Ahmed Seddik to SceneEats.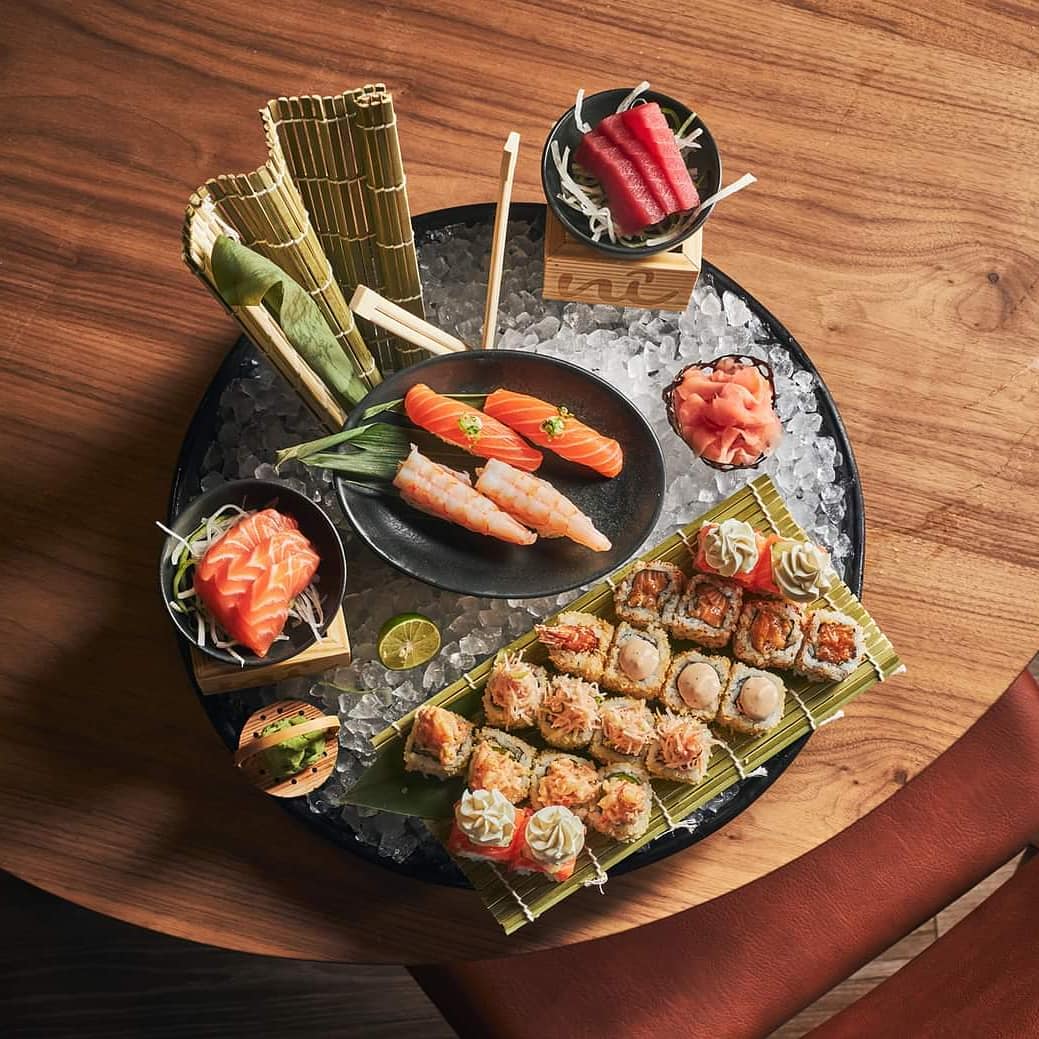 The sushi at Ni
Fashioned with modern furnishings, simple wooden accents and dim lighting, Ni has a lively, polished and inviting ambiance perfect for group gatherings or even an intimate date. Apart from the gorgeous setup, Ni distinguishes itself from similar spots with their stellar service and well-informed staff.