Kamikatsu Food Truck Says Sayonara to Sahel and Heads to Cairo
Now that Sahel season is over, Kamikatsu has moved to its new homes in Sheikh Zayed and New Cairo.
There are food trucks for cute yummy fan-fav snacks on-the-go, and then there are food trucks that are just bougie-enough and elevated to earn a spot on your Instagram story. Kamikatsu is literally the definition of the latter. It's bright red truck that was stationed in gorgeous Marassi and serving contemporary Japanese food had us living this summer. If you're wondering why we're talking about a Sahel food truck when Sahel szn is over, think again. Believe it or not, Kamikatsu has just touched down in Cairo.
Yup, you read that right. The Japanese truck is now in the capital and we have lost the ability to even for so many valid reasons. Reason number #1 is sando. For the first time ever, Cairenes can now enjoy the iconic Japanese sandwiches -- from the Steak Katsu Sando with panko crusted seared South-African tenderloin in a perfectly golden-browned to a crusted minced beef with their Burger Katsu Sando and so much more. They also haven't forgotten about you vegetarians because they have options like their Halloumi Katsu Sando with caramelised onions and tonkatsu sauce.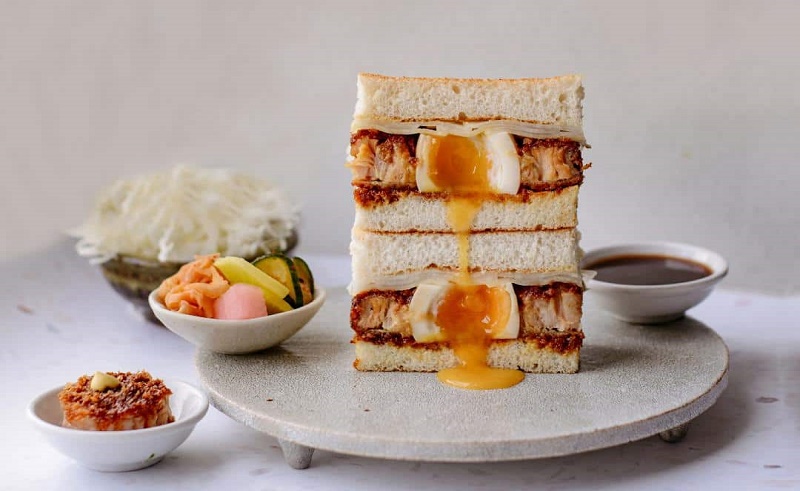 The egg sando from Kamikatsu
''We decided to open in Cairo to cater to the large amount of loyal customers we got from Sahel this summer,'' says owner Shady Fayed to #SceneEats. ''It was also a no-brainer move from our end to introduce a product that didn't exist before in Cairo's F&B scene.''
You can find Kamikatsu at its new Cairo home in Sheikh Zayed's Arkan Plaza and New Cairo's Lakehouse. If you're not an outdoor kinda person (and by that we mean leaving your own home), you can just call 'em up on +2 0127 955 9975 for delivery.