Kamikatsu is Bringing Contemporary Japanese Food to Marassi
The sando revolution has begun.
There are Sahel food trucks for cute yummy fan-fav snacks on-the-go, and then there are Sahel food trucks that are just bougie-enough and elevated to earn a spot on your Instagram story. Kamikatsu is literally the definition of the latter. It's bright red truck stationed in gorgeous Marassi adorned with the signature little baby of a lucky cat mascot makes contemporary Japanese food.




"I loved the concept of katsu sando ever since I've seen it in London, New York, and Dubai. It's not traditional Japanese cuisine, it's very contemporary; that's why it's perfect for the beach, it's fast food," said founder Shady Fayed to SceneEats. "I love the location, too. I love that Marassi gave me my own green space-- that's why I chose it, I wanted to prove myself in the market there."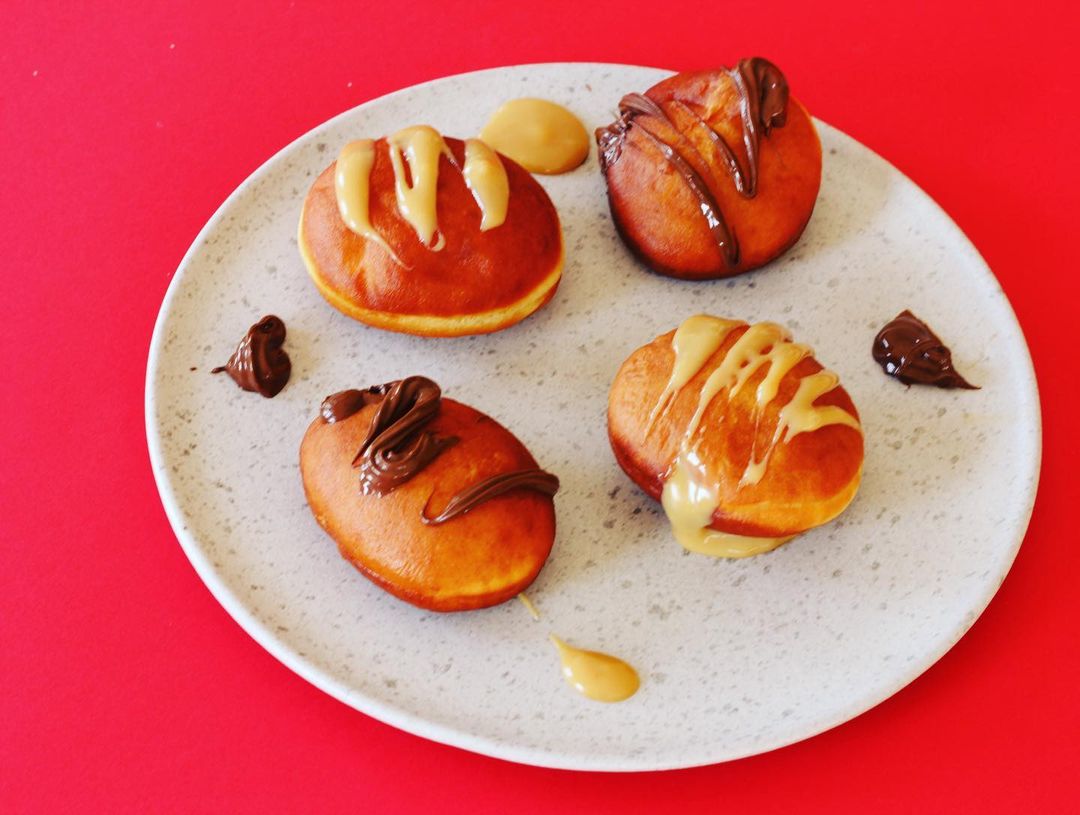 Amongst the swarming food trucks of greasy not-so-guilty pleasures to satisfy your summer cravings, emerges a distinct food truck like Kamikatsu cooking up off-beat distinct flavours and profiles like contemporary Japanese food. Their diverse menu was inspired by Fayed himself, aiming to introduce something new and take the F&B industry by storm. Founding partner, Ibrahim Ezzat, is also the head chef at Kamikatsu, taking his Swiss Glion Institute expertise to perfect everything homemade, from mochi to gyozas. The piece de resistance of Kamikatsu is their 'sandos': Steak Katsu Sando with panko crusted seared South-African tenderloin in a perfectly golden-browned, a crusted minced beef with Burger Katsu Sando, a gorgeous cheddar omelette with green onions and mushrooms Tamago Breakfast Sando, Chicken Katsu Sando with spicy coleslaw, spicy minced Shrimp Katsu Sando. Kamikatsu hasn't left out vegetarian options with their Halloumi Katsu Sando with caramelized onions and tonkatsu sauce.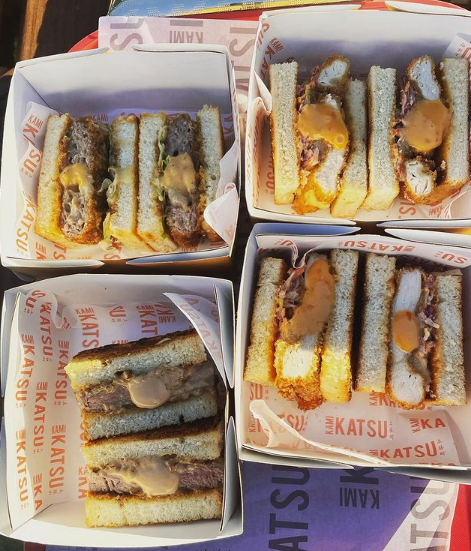 As far as sides and desserts go, Kamikatsu makes little gyozas, veggie summer rolls, and even good ol' fries. The desserts, however, bring our fav Japanese tiny mochi ice cream to Marassi's clubhouse, as well as their signature divine creme brulee, salted dulce de leche, and Nutella donuts.




Fayed used to work in agriculture for 12 years in his family's business, supplying major global supermarkets with produce like grapes and nectarines, making him nothing short of an expert on food quality. After a sudden career switch at 32, Kamikatsu is the first concept of his F&B career. Slowly, yet surely, making the industry his stronghold one steak katsu at a time, Fayed's on his way to becoming a notable entrepreneur and investor in F&B.