Lokma Baladi Transports Mama's Kitchen to Sheikh Zayed's Qubix Hub
The new eatery is a super family-friendly spot to dine where the vibes are immaculately cosy and warm -- staying real to their mama theme.
There's no shortage of Middle Eastern food restaurants in the capital. Wherever you are in the city, you can always guarantee that you can find a Haty something or Hadramout that serving up your fav classic dishes. What you don't find everywhere, however, are eateries that serve up Egyptian food just like mama makes 'em. That is where Lokma Baladi comes.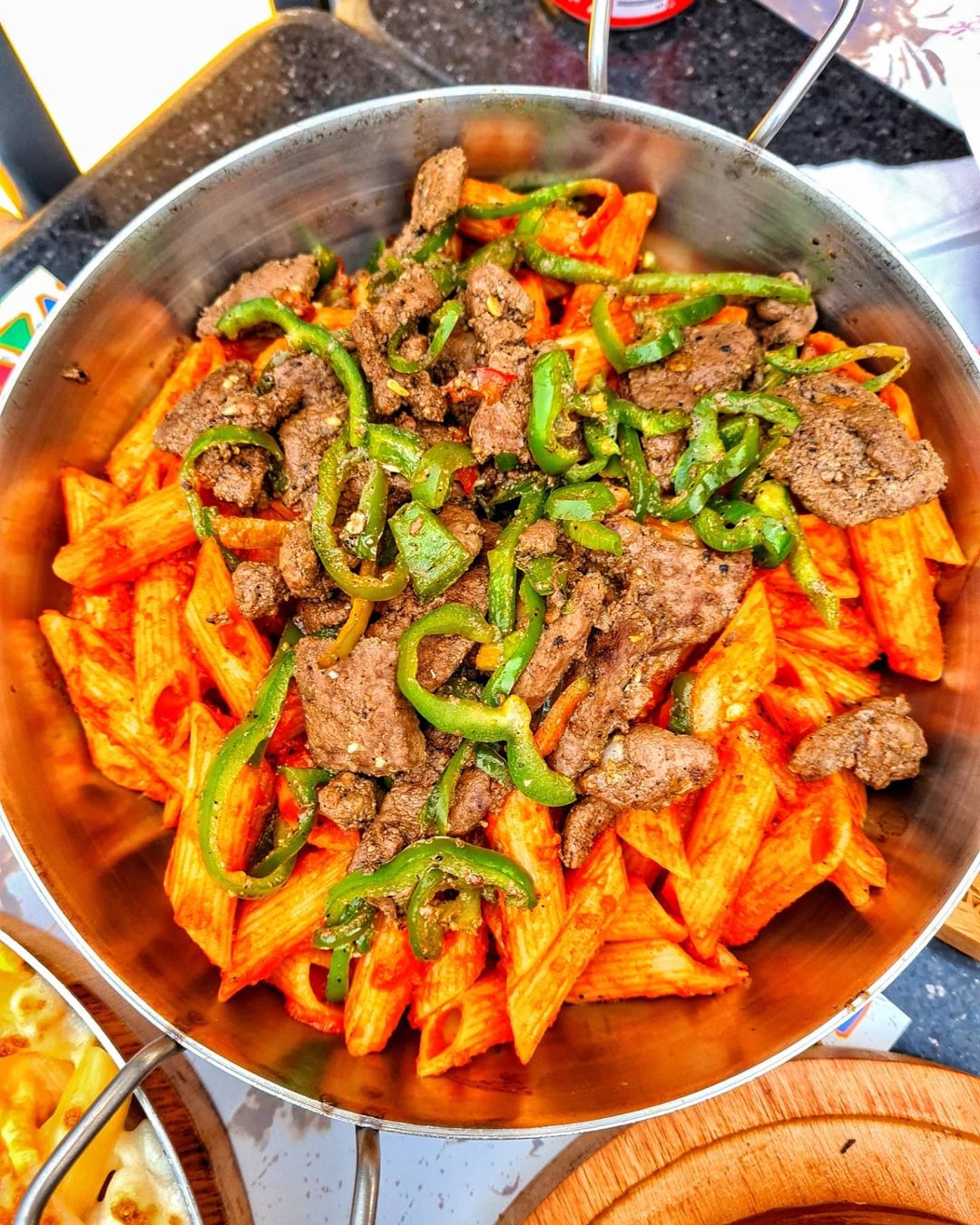 Pasta with liver at Lokma Baladi
Located in Sheikh Zayed, the new joint serves up all things Masry, ranging in authentic meals that transport mama's kitchen to Qubix Hub. A super family-friendly spot to dine, the vibes are immaculately cosy and warm, staying real to the mama theme. Lokma Baladi specialises in hearty tajines, including bamia, kabab hala, sojouk with cheese, fatteh, among other classics like hamam mahshi, moussaka, macarona béchamel, veal escalope, and other cornerstones of Egyptian cuisine.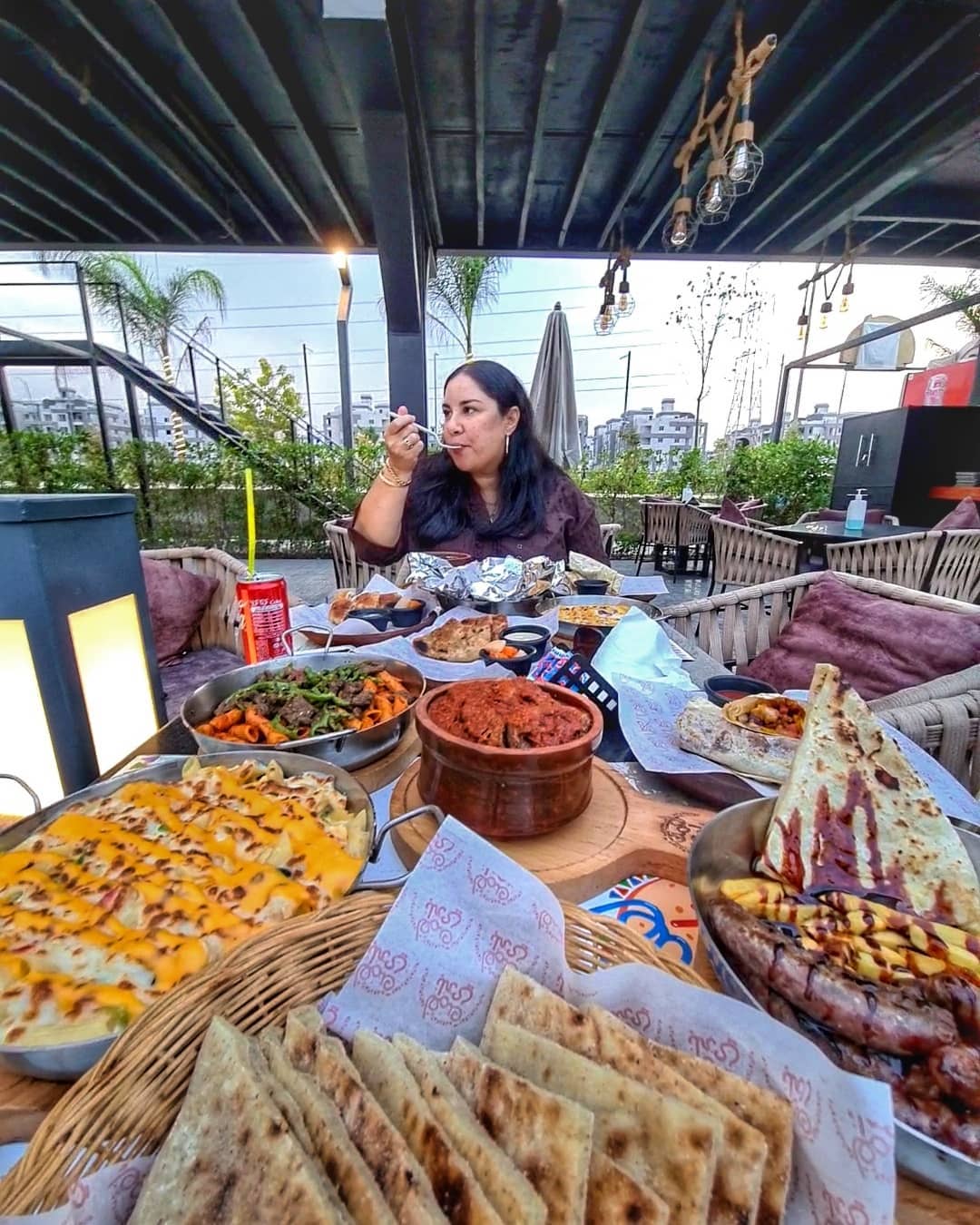 The vibe at Lokma Baladi
The main stars of Lokma Baladi are their rice mo'amar, fattah and their mac n' cheese tasa. The only dessert on their menu is their konafa with Nutella, and have no choice but to support because one does not need anything other than that tbh.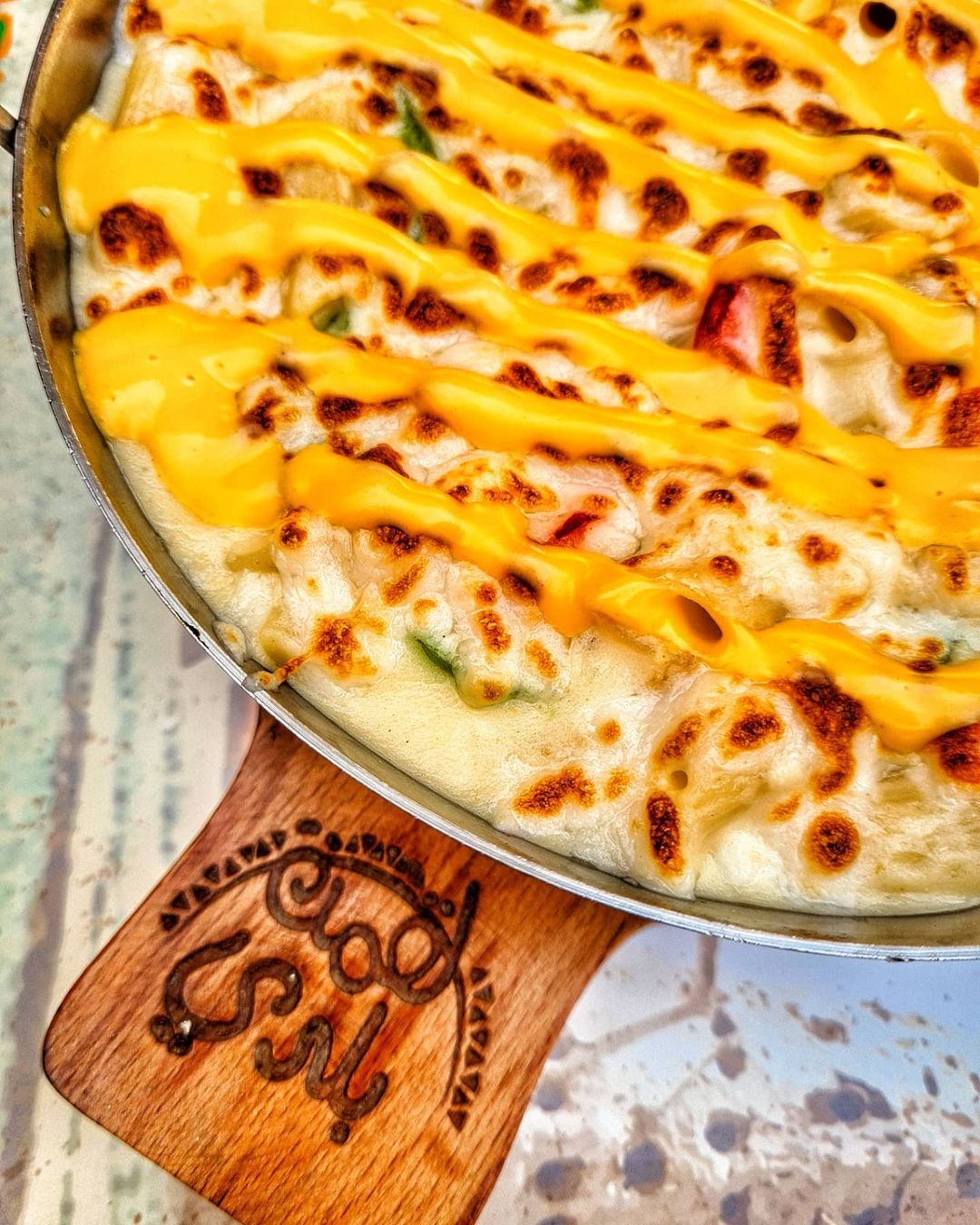 Mac n' cheese tasa at Lokma Baladi
Lokma Baladi delivers to the entire area of Sheikh Zayed and 6th of October, all you have to do is call them up on +2 0111 751 7214. Oh, and they're also going to be taking over New Alamein's Square Mall this summer because duuh.