Macaronita Makes Quite the Splash in Sahel's Seashell Playa
Pasta la vista because the popular shop now has two North Coast locations.
Uhm, soooo remember last summer when seasoned director Ramy Imam opened up his very own pasta shop in Sahel and got all of us shook? He just had to try his hand in the food business and honestly we were quite happy with that decision. Macaronita popped up on the shores of Hacienda Red with a unique sexy menu full of saucy Italian pasta creations. This summer of 2022, he's back and he's better than ever.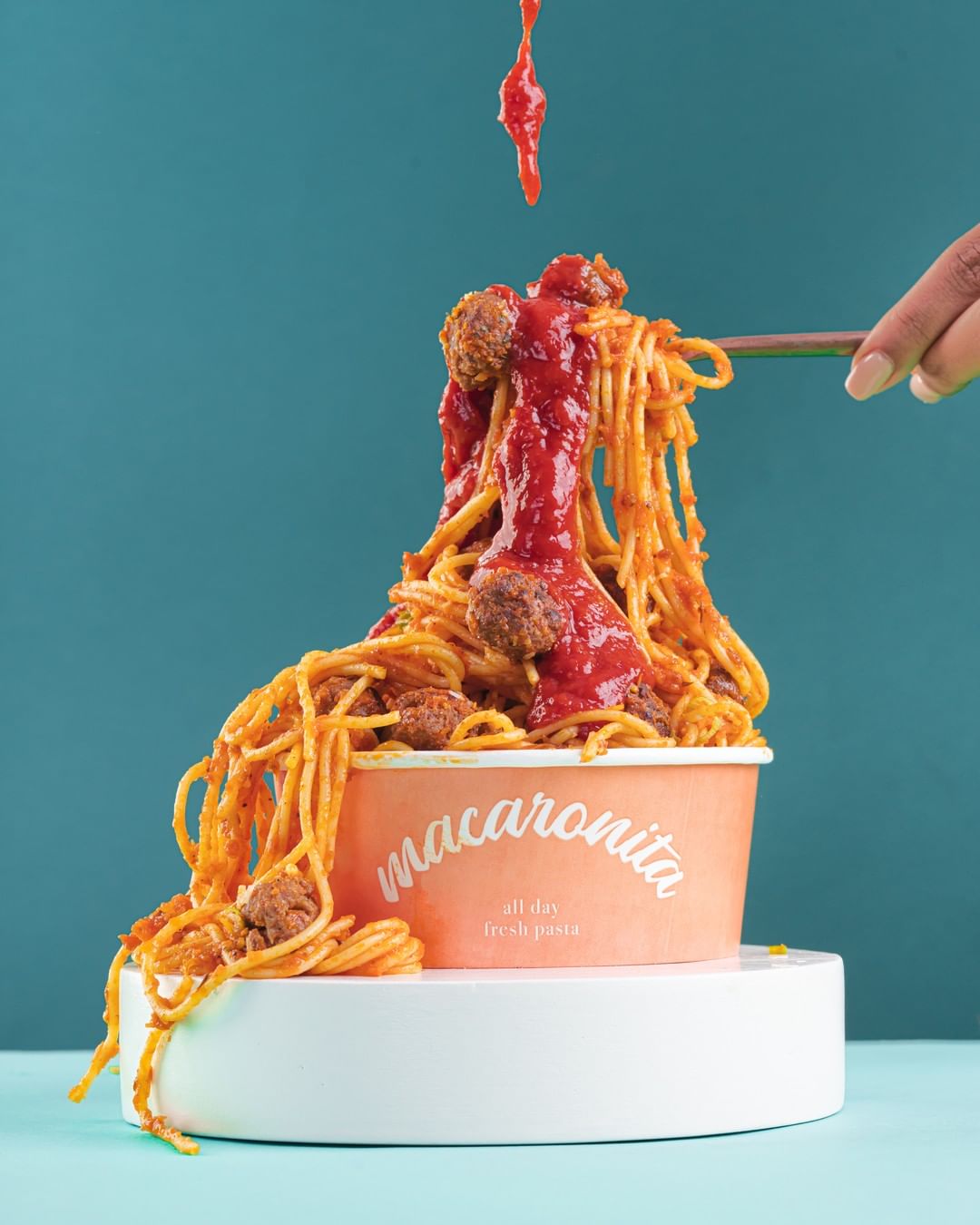 Spaghetti and meat balls at Macaronita
The hotshot filmmaker funneled his production skills into this new location at Seashell Playa, loading up the menu with exquisite flavour profiles that are actually drool worthy. Before we delve deep into the carb-tastic world of fresh pasta, we must first inform you of their ridiculous appetizers. Feeling rich? Start on a prosperous note with their 'Millionaire'—a dish consisting of hand-cut steak house fires, topped with their house made blended herbs truffle paste and tons of parmesan cheese. Tryna not fill up before you indulge in pasta? Go for their light and sweet 'Chicken Muffuletta Salad' bursting with grilled chicken, sweet corn, smoked almonds and vinaigrette.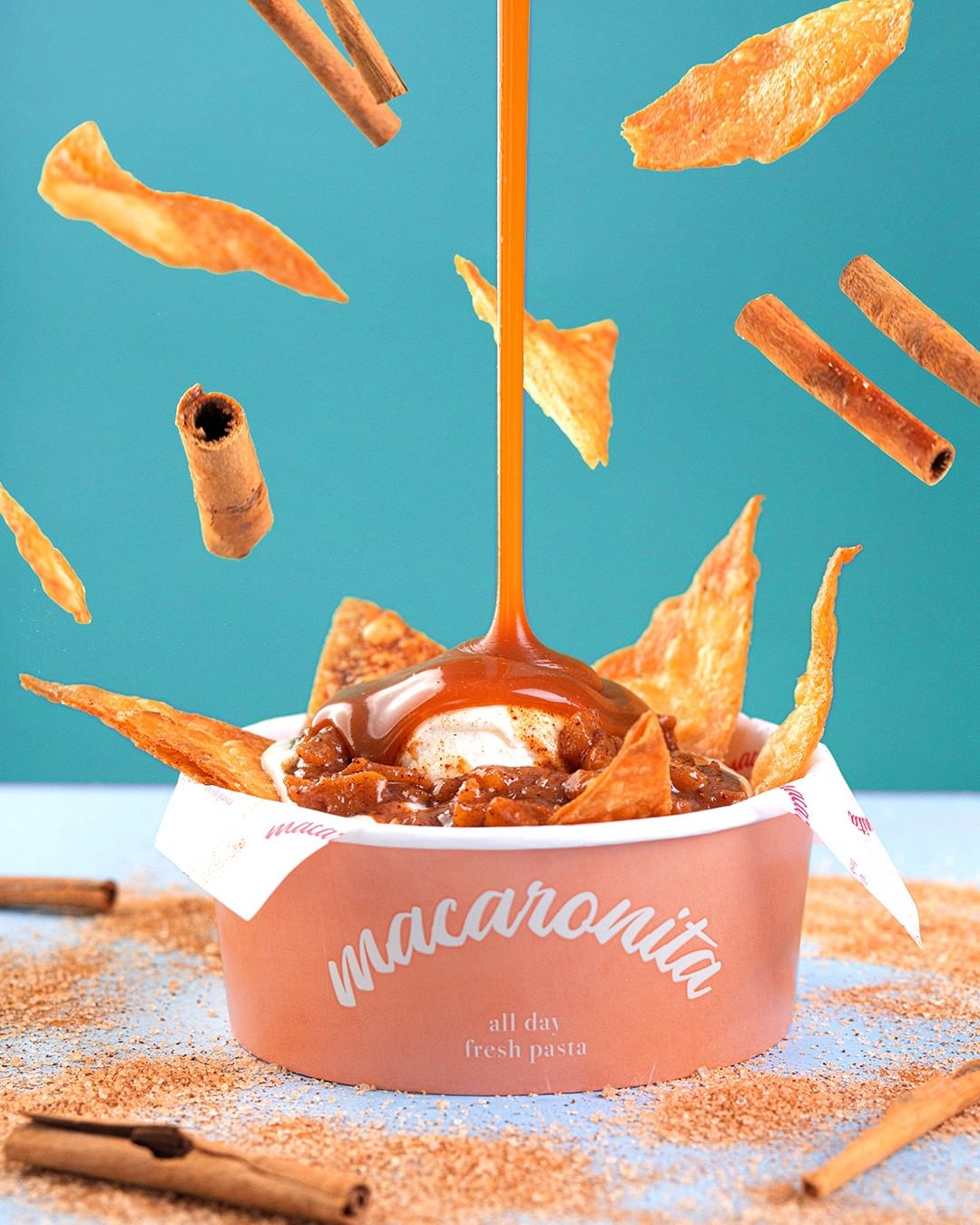 Golden nachos at Macaronita
Fresh pasta, rolled out on the spot just hits differently. That al dente bite gives you the perfect chew to counterbalance the decadence of the sauces and profusion of toppings. From Bacon Shroom to Chicken Mushroom Truffle to Crunch Pesto, these pastas are as colorful as they are flavorful. Our favourite though has to be the signature 'Macaronita'—a medley of meatballs, red sauce, capers, ginger and crunchy herbed bread crumbs.