Mahalla El Kobra's Butcher Shop Enab Beit El Kebab Opens in Cairo
The Egyptian joint makes all of your mama's classics...except done in the Mahalla way; meaning, ridiculously large portions.
When we come to speak of Egypt, our minds automatically go to the Great Pyramids of Giza, the stunning Red Sea coral reefs and perhaps even the ethereal salt lakes of Siwa. In our opinion – though – Egyptian food is nowhere near celebrated as much it could be around the world so if you're part of that problem, kindly change that. Now that we've said how we felt, we can now add onto it by saying nothing makes us happier than seeing Egyptian restaurants making their way to the big city. This is where Enab Bent El Kebab comes in.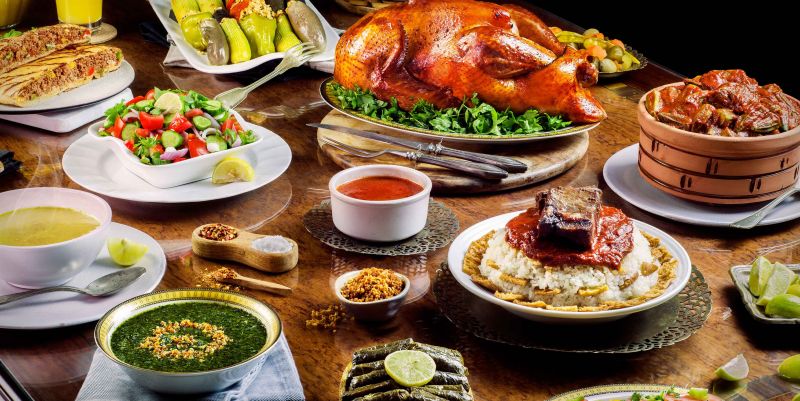 A spread at Enab Bent El Kebab
Originally from El Mahalla El Kobra, the Egyptian joint makes all of your mama's classics...except done in the Mahalla way; meaning, crazy af portions. As you would expect, the restaurant serves traditional mezzah and apps like sambousak, wara2 enab, baba ghanoug, tahini, tommeya, in addition to lessan asfour soup, and beef, sausage, basterma hawawshy and molokhia. The spot also serves breakfast (again, Mahalla style) where you can go crazy on all kinds of foul, eggs, white cheese and tomatoes.
If you're there for the real deal, Enab Bent El Kebab offers every mahshy under the sun, kofta, grilled chicken, stuffed pigeon, mozzah beef and duck. It also serves several mini-feasts of sorts with a range of their main dishes, side dishes and salads, which you can customise to your preference. Pro tip: be sure to try out their roz be laban or the Om Ali for dessert.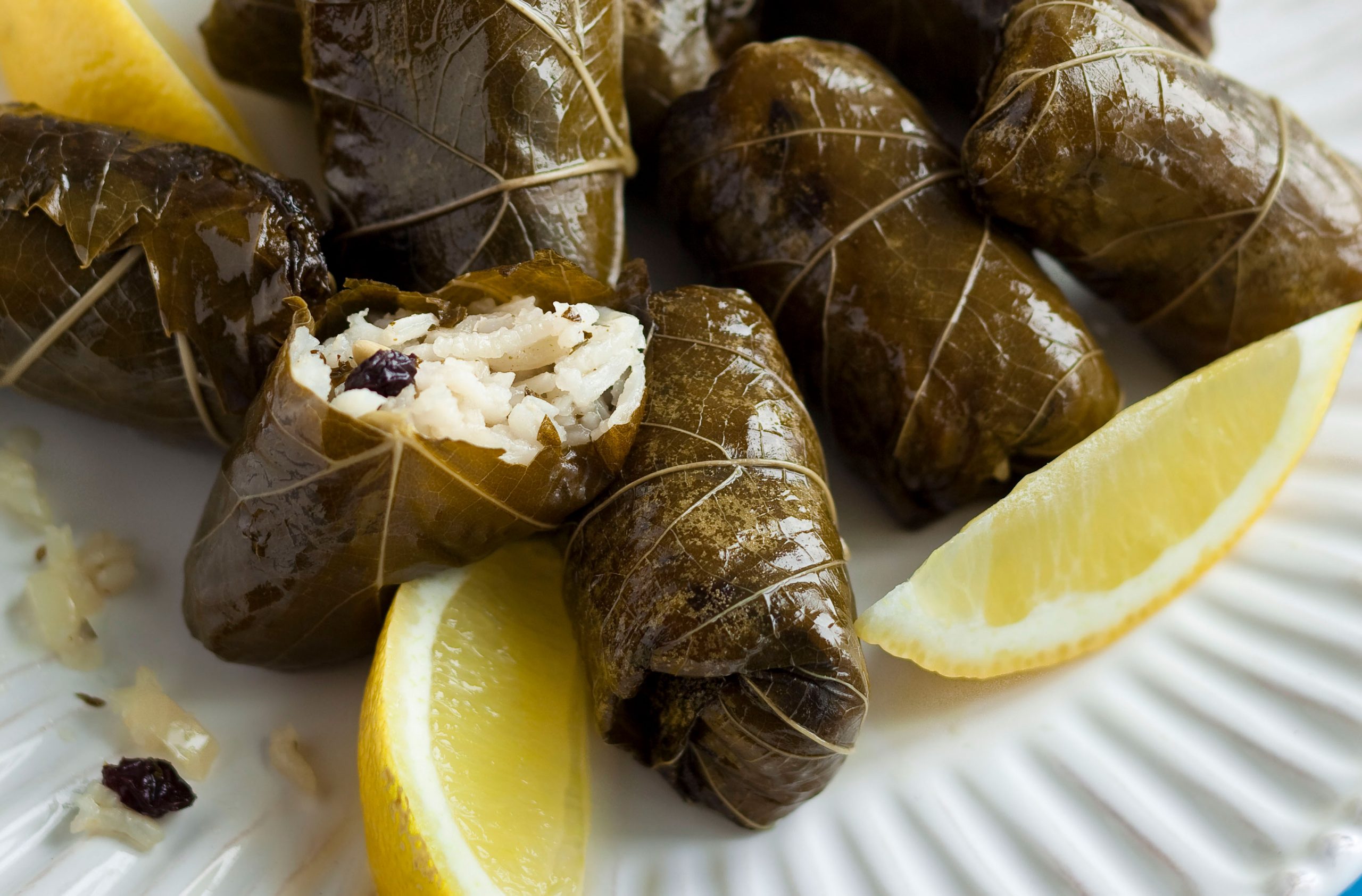 Stuffed vine leaves at Enab Bent El Kebab
Oh, and the eatery also has a butchery section where you can get all the cuts they have on the menu for when you want to whip them up yourself at home.
You can find the new spot on at Gesr El Suez on Gamal Abdel Nasser Street. Hit them up on 02 26999992 for delivery.