Manzil Zeinab Khatoon Fully Transforms a War Shelter into a Restaurant
Beit Zeinab Khatoon is a perfect marriage of history and indulgence with competitive pricing and a stunning cultural atmosphere.
If dining while being surrounded by history is something that tickles your fancy, then don't walk, run to Manzil Zeinab Khatoon where you can literally eat in an old war refugee centre.
If you're a fan of the macabre, Manzil Zeinab Khatoon, which happens to be located right in the heart of the Khan el Khalili district, is a fatimid architectural marvel.
The house has a long history. Before becoming a Cairene hotspot, the house used to belong to princess Shakra' Hanem, Sultan El-Nasser Hassan Ibn Qawaloon's grand-daughter. The house was then handed down from one generation to another, and ended up being sold to prince El Sherif Hamza el Kharboutly, who then gave it to his wife princess Zeinab.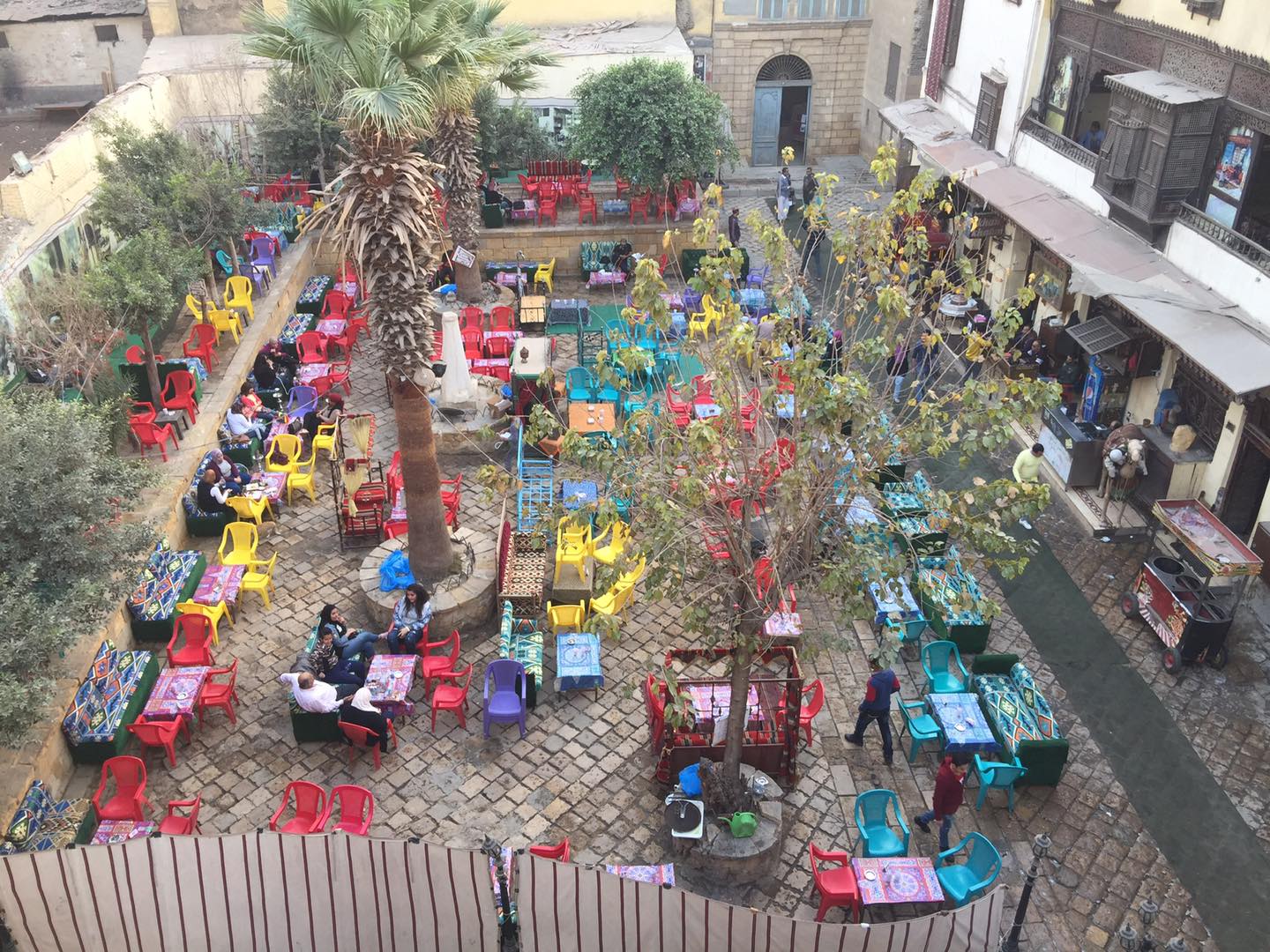 The area where you're allowed to eat and drink
Zeinab was then given the surname "Khatoon", meaning "the honorable", thus giving the house its noteworthy name.
The house had an important role in the fight against French occupation in 1798, Zeinab would take in the wounded from battle and treat them in her house. At the end of the war, the house had 27 bodies buried in an underground crypt.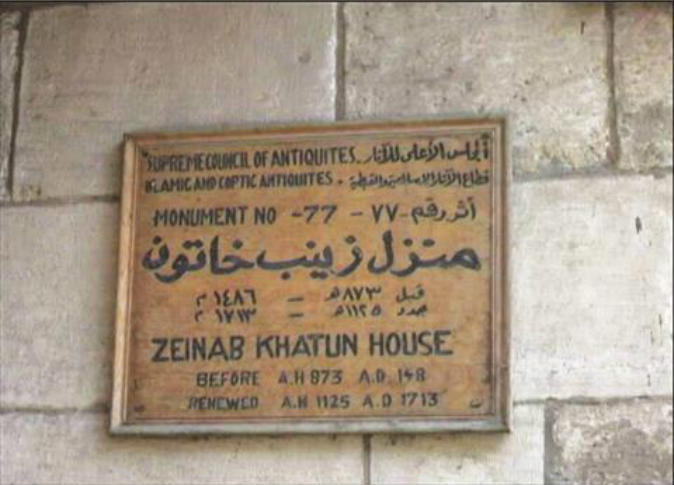 The house has been here for quite some time
Today, Manzil Zeinab Khatoon's outdoor plaza has been converted into a small café. The space was originally a palazzo, built in the Ottoman era, around the 15th century. The café, known amongst the locals as "Tekeyet Zeinab Khatoon" describes itself as a "home away from home", and that is exactly what it feels like to its visitors.
The Zeinab Khatoon restaurant serves Egyptian classics, everything you can think of from tajins, kebabs, to several kinds of mahshi, hawawshi and anything under the sun. Despite it being in the centre of Khan el Khaili, their prices are very low.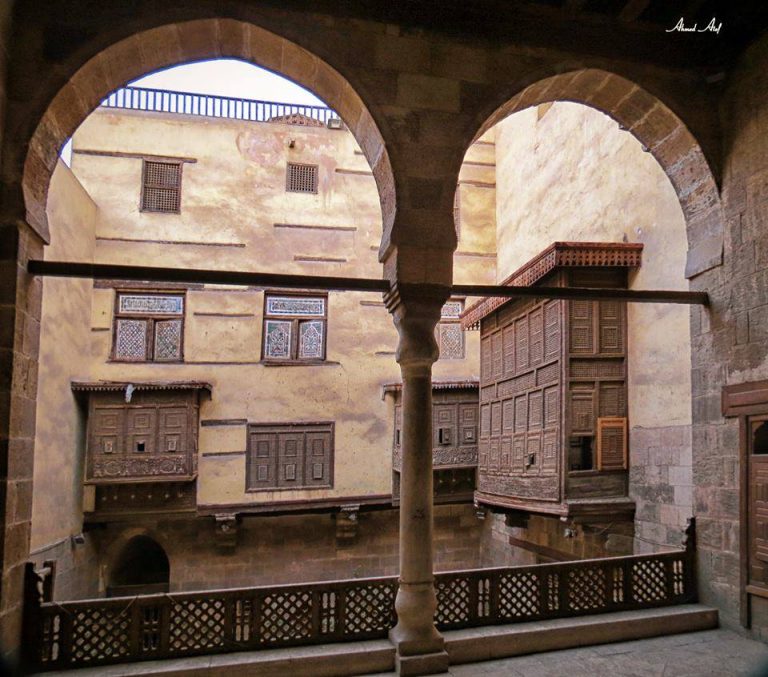 How the inside of the place looks like
Zeinab Khatoon is a perfect place for anyone who is looking for an authentic Egyptian dining experience, it's a perfect place to take your history junkie friend, and the more the merrier, given that Egyptian meals are communal affairs.