Moonstruck Brings Their Dessert Burgers to 6th of October
Skip to the end, Moonstruck makes **dessert burgers**.
Moonstruck is the burger truck promising meals that take you to the moon and back and, honestly, we're falling for it. How can we not? They're a burger truck making burgers (obviously), hot dogs, hawawshi, and dessert burgers -- you can't possibly expect this to be a simple Earthly matter and you also can't expect us not to buy into it.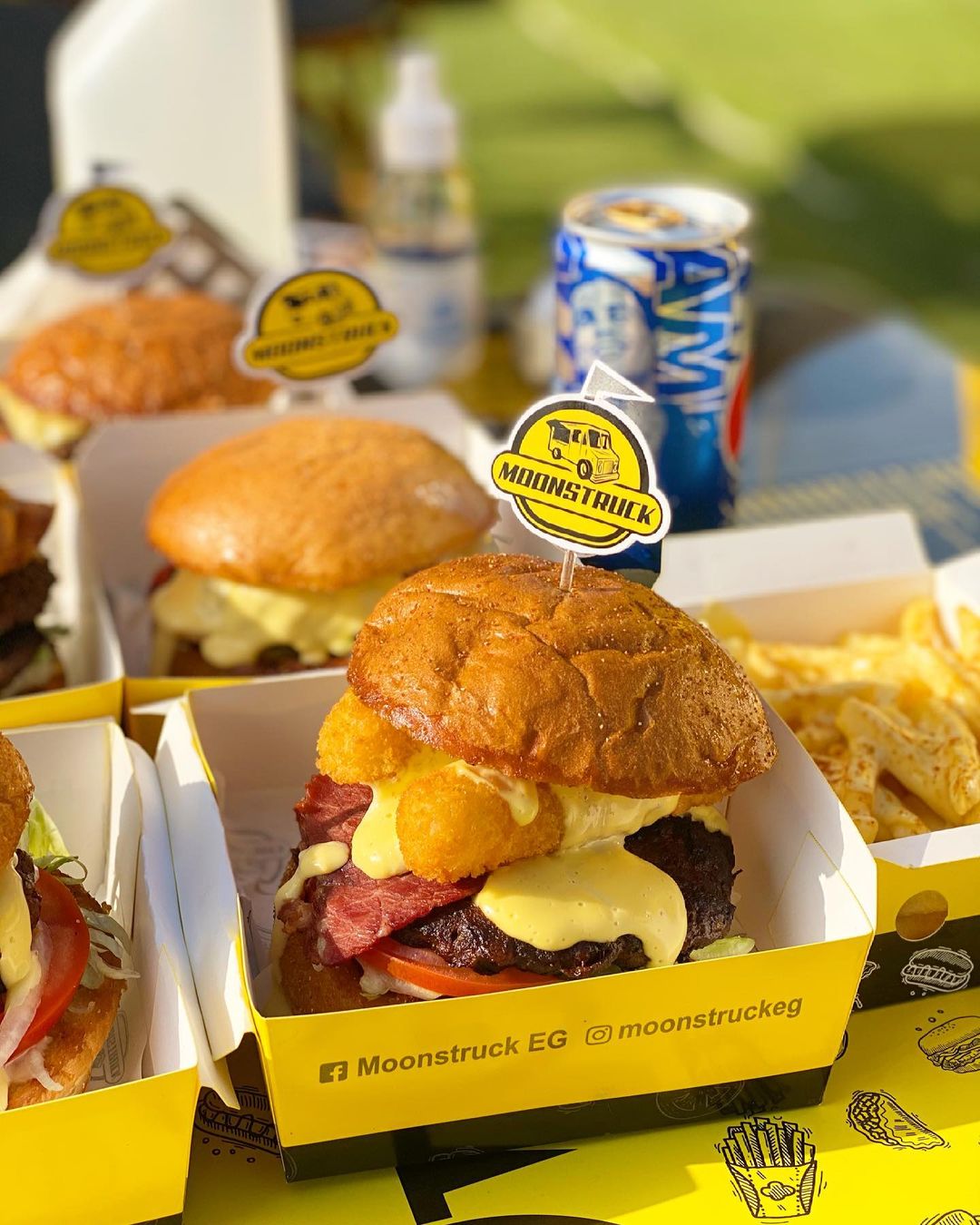 The burgers at Moonstruck
Located in City Walk Strip Mall, Moonstruck makes everything from classic burgers, sausage burgers, and pastrami burgers. Clearly, they take the Egyptian-American cuisine fusion pretty seriously with six different variations of hawashi taking up rightful space in the menu: classic hawawshi, hawawshi with cheese- should we even go on? (we will) sogo2 hawawshi, cheesy pastrami hawawshi and the list goes on. This love affair with burgers and cheesy goodness mixed with classic Egyptian hawawshi is the duo we never knew we needed. It obviously goes without saying that all the gorgeous sides of fries and cheesy chili fries are a menu staple.
What stands out most on the menu, though, is their dessert burgers- the Nutella and Lotus bombs; two gorgeous brioche buns lathered in either choice of Nutella or Lotus with a luscious scoop of vanilla ice cream that is ALSO covered in Nutella or Lotus, wedged right in between. In essence, Moonstruck has basically elevated your run of the mill ice cream sandwich to astronomical levels (pun completely and entirely intended).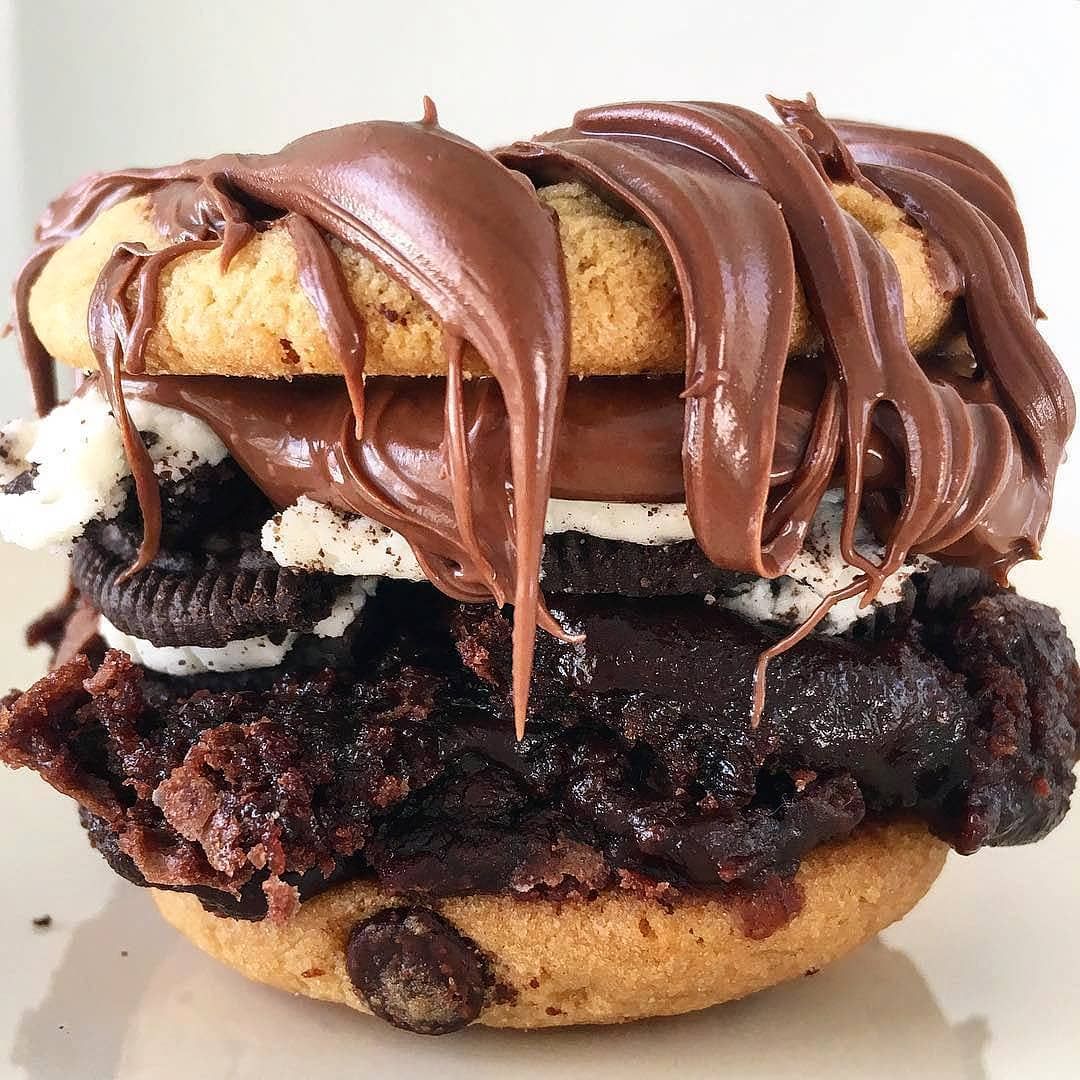 The dessert burgers at Moonstruck
Moonstruck was always at New Cairo's City Walk Strip, but you can now also get your celestial little creations at 6th of Octobers's Mazaj Mall. For delivery, call them up on +2 0112 628 6935 or order through Talabat.