Nude Bakery Adds Fluffy French Toast To Their District 5 Branch Menu
We're talking cubes of fluffy goodness.
Since they moved into their brand new branch in District 5, New Cairo, Nude Bakery has simply gotten bigger, badder and even more scrumptious. Their latest experiment, as unfamiliar as it sounds, has ventured even further beyond the doughnut-cookie-border and into the French toast zone.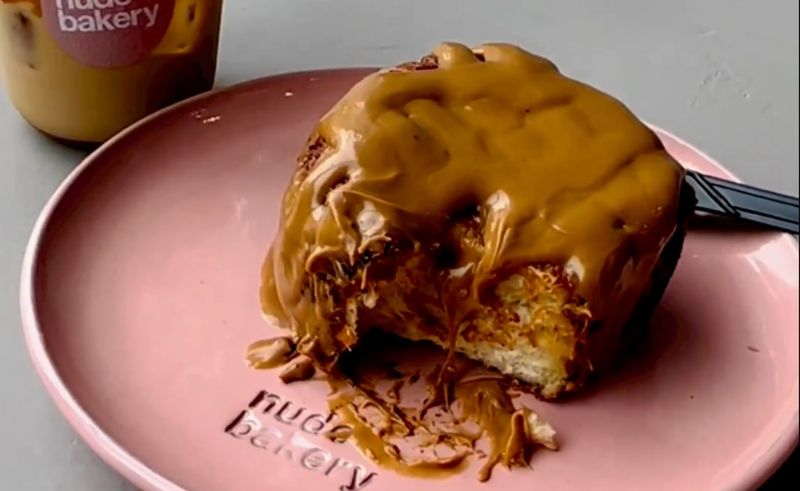 The name 'French toast' elicits images of skimpy slightly charred store bought bread and sugar that sticks to your pan, definitely not the appetising image Nude Bakery has introduced to our dreamscapes and, with a quick visit to D5, our ravenous palates. The bakery crafts airy fluffs of French toast that exit the realm of skinny cuboid and take the voluminous shape of hefty cubes covered in Lotus, Nutella and runny maple syrup. Definitely the type of breakfast you want to have for dinner (and every meal of the day).