Palestinian Street Food Makes Its Cairo Debut with Hummus & Go
Located in Rehab City, can finally take your sohour to the next level.
We just stumbled upon an eatering bringing you all your fav Palestinian breakfast foods in the heart of Rehab City. Yes ma'am, you heard it right. The spot is called Hummus and Go, so get ready to indulge on all things hummus, henny!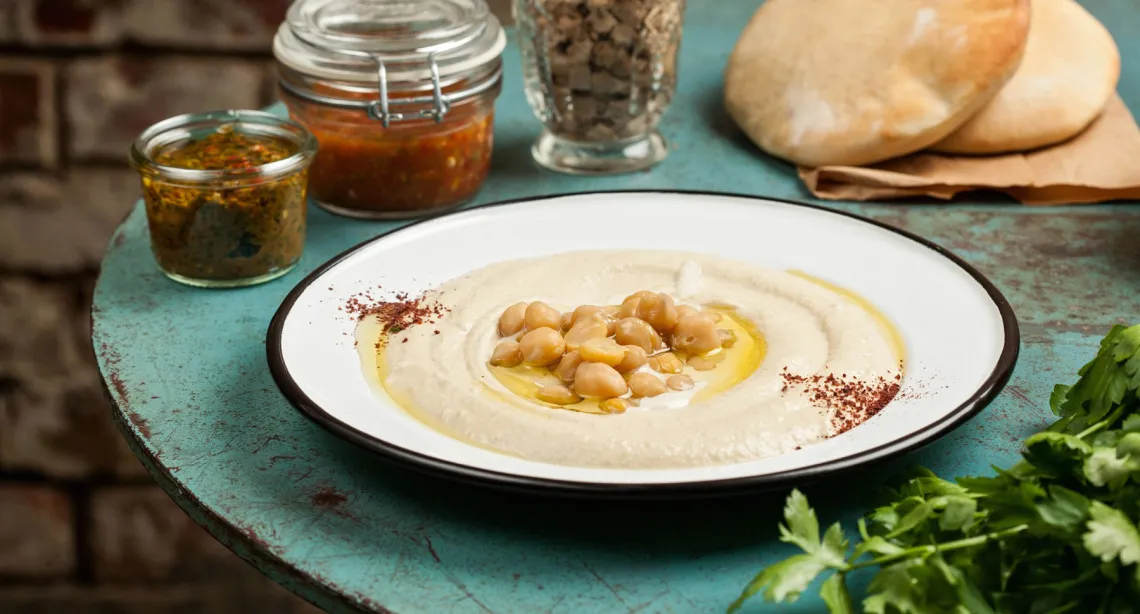 The restaurant serves all kinds of hummus
They have a variety of hummus dishes, ranging from salads, dips, and of course, the exquisitely delish hummus stuffed foul. Nothing else pairs well with foul except for Palestine's take on pickled eggplants, AKA 'Makdous'. What makes their eggplants truly unique is that they're shortly boiled, then stuffed with roasted bell peppers, walnuts and lightly drizzled with olive oil. Category is: YUM-YUM-YUM.
We obviously know that nothing makes a Palestinian breakfast complete without their iconic shakshouka, and who our heart, girlies? Is it love or is it shakshouka? You obvi know the answer, DUH!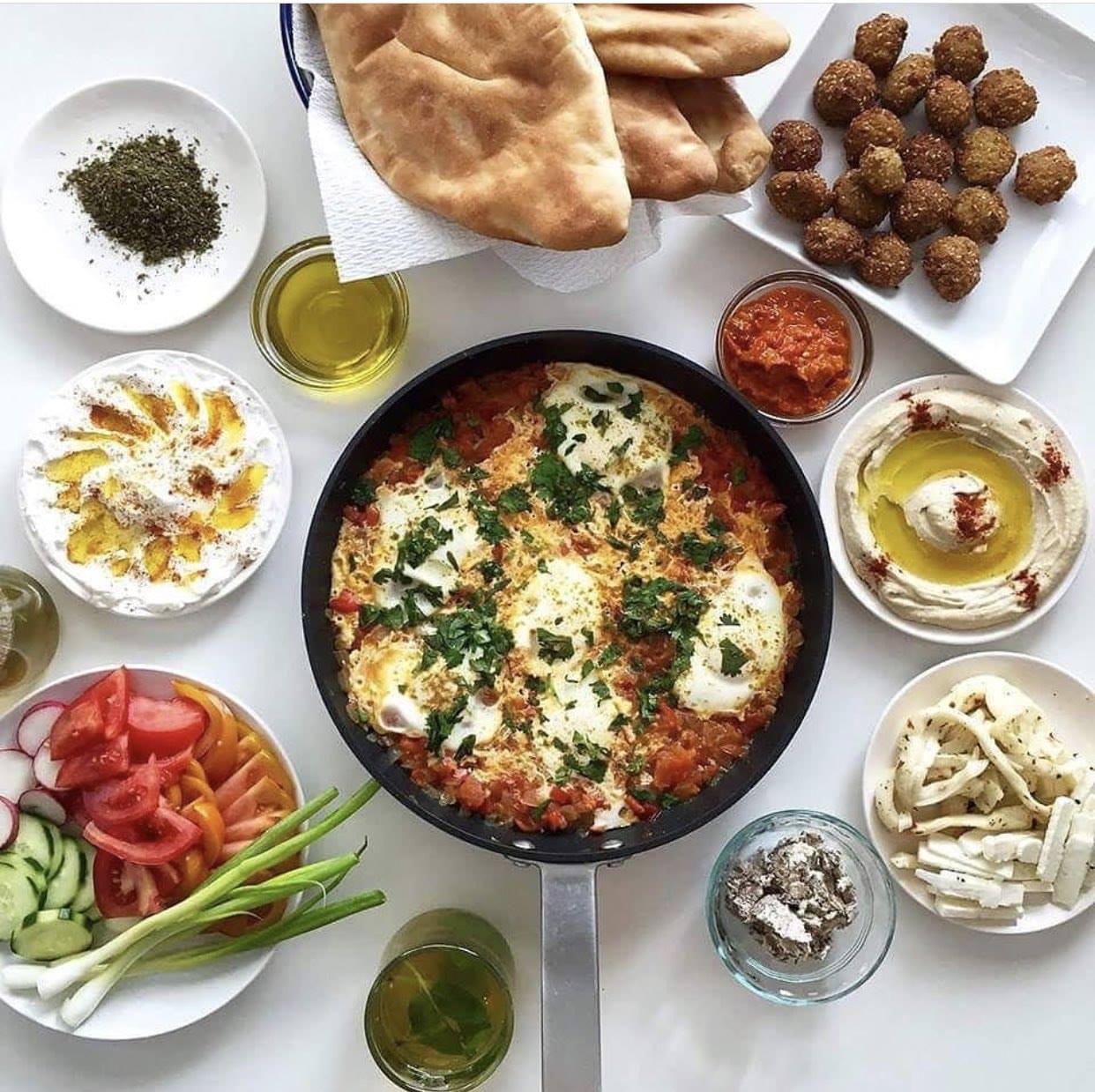 Palestinian shakshouka hits different

We're sure that this sounds like your cup of tea mainly because hummus and shakshouka are the breakfast power duo, that are heaven sent to this plane. So, if you don't stan then get ready to undergo a cancellation fee, sweetie. Grab a bestie or two and head there now for an iconic sohour that your belly will be adding to her gratitude list.