'Pasta & Wings' Is the New Joint Focusing Only on Pasta & Wings
This 6th of October spot is serving pasta, wings, and more pasta.
Pasta & Wings is a Cairo eatery all about, well, pasta and wings. The joint specialises in IG-worthy, carb-loaded eats that we (and our stomachs) are actually simping over.
Their selections range from bucketloads of sauced up wings to fried chicken pieces and creamy alfredos. But to be honest, they're kind of lying though. Their menu is chock-full of other non-wing and pasta items including hefty burgers that will low-key tower over you. We don't mind though, for this is our favorite kind of white lie.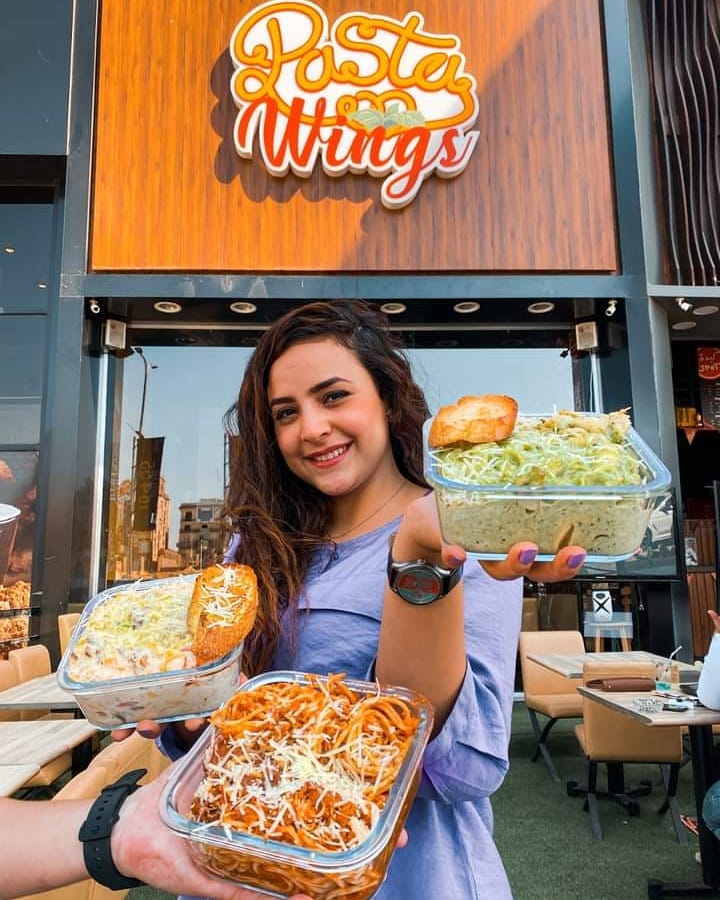 The pasta at Pasta & Wings
Alongside those, they also serve wraps, risotto, quesadillas, Mac and cheese, lasagna, and chicken salads. The eatery has dine-in, delivery, and takeout options. You can find them at Chillout nearby the Al Khamayel Compound in Sheikh Zayed or call them up at +2 0102 112 1224 for delivery.